It's not easy to keep things fresh and different when it comes to planning and managing events. Whether it be for a personal gathering of friends, an end of the year work function, or a simple charity event, it always comes handy to keep a few fun and interesting event ideas in mind.
Coming up with unique event ideas can actually encourage higher attendance in a lot of cases. People are naturally drawn to the unusual and quirky stuff, especially if that seems like fun. So this time we've compiled a definitive list of exciting, appealing event ideas that you might be able to steal for your next function, whatever the occasion would be.
We've listed 6 categories that suggest what kind of settings these event ideas are relevant to, but keep in mind that many of these may overlap with each other.
The event categories we are going to explore:
---
Public Event Ideas
This list includes ideas that are more suited to public events, where anyone can come to your website, buy a ticket, come along and have a great time.
Music Concert
There is nothing quite like losing yourself to good music, and live music events will always have strong demand particularly if the artists are well known. No doubt, planning and organising a concert can be a large undertaking, but when planned and coordinated properly, they can be very successful.
Film Festival
Since the dawn of man, what has separated us from other beings, among others, is the ability to construct a narrative. Planning and delivering a successful film festival again requires a great deal of planning and research. But if you market it to the right crowds and take advantage of certain niches within the industry, there is no reason such an event can't be successful. Focusing on independent and lesser-known filmmakers and giving them a platform to get their message out is one strategy often utilized.
Oktoberfest
Public Oktoberfest get-togethers are becoming popular all over the world and are essentially imitating the traditional German festival that takes place in Munich. There are popular mock Oktoberfest events in South America, Canada, USA, and Australia too. But there's no reason why you can't plan your own and sell tickets to the public. There are so many good things about these festivals including the costumes, the German beer, and the general spirit.
Art of Craft
Why not arrange something more exciting and challenging, like a sculpture exhibition?
You may organise an event open to the public and the person making the best sculpture will get a reward. Do you know why people will want to participate? It's because making anything with clay is fun and they will have an opportunity to give their thoughts a form.
Take a look at the wonders that can be made from clay.
Discovery through Dance
How about creating an event where you communicate with one another through a universal language? Yes, it's the language of dance.
If you want to show variety, then invite people from the far corners join your event. You may decide to emphasise on representing the culture, life, time and emotion through dancing. On the other hand, you may want to make it a casual dance event, targeting a younger group of audience.
CookBook
There is nothing better than a festival where you can try out different dishes. Be honest, don't you all love food?
Through a cooking event where anyone may join in. Choose the participants on a first come first serve basis, as there might be a limited workplace within your kitchen. Be sure to arrange a kitchen large enough for all the participants and have enough raw materials in store. One more thing is to have involvement of the Health Department all throughout the event to avoid any unwanted food issue.
At the end of the event let people taste the different dishes. Give prizes to the top three contenders along with participation award to all the chefs for providing all of you with such a delicious feast.
Cycle-A-Thon
Are you addicted to cycling? Many are, and for those, a cycling event can be both refreshing and stimulating.
You can select a venue with a beach on one side. Or you may go for something more adventurous like a mountain pathway.
One thing you must provide to your participants with is safety. Hire professional medical personnel and have an adequate amount of volunteers spread out all throughout the route to assist the bikers in case they face any difficulty.
The Dragon Tour event is a 2-3 days cycling competition where a large group of riders compete against each other going through a variety of terrain.
Fun Run
If you are conscious about your health, then there is no alternative to running. So, why not turn this health beneficial factor into a fun event.
Make this an open event for all. Invite people to join you for a run, jog or walk. You can also divide the route into several distances. Include a spectacular sight in your path.
Through such an event, you can bring your whole community together and create a place for interaction. The City-Bay Fun Run is a such an event which takes along the along the beach of Glenelg.
Kite Flying Festival
Kite flying will let you have an essence of freedom.
Invite people to come and take the sky with you. Journey together like a flock of birds to see who can reach the highest peak. Organising a kite flying festival is sure to bring back everyone's childhood memories.
The best time for you to arrange a Kite Festival is the month of April. April is known as the National Kite Month. Now, if you are new to organising a kite festival here are some guidelines for you.
Select a ground which is open and preferably plain. Avoid areas which are hilly or has tall trees and buildings.
As you cannot precisely determine the wind speed, it is a good idea to ask people to bring a variety of kites if possible.
As this is your first event, why not bring some celebrities for publicity. You should also invite some specialists in kite flying.
Talent Show
Whether it involves children or adults, a talent show is a great way for people to show off their skills and entertain others. One of the great things about these events is that just about anyone can enter – you can have actors, singers, comedians, gymnasts, musicians, and people with other skills performing at the same event.
Fun Science
There is no better way to share your research ideas than a friendly science gathering.
Invite people to join your science event. A place where you can learn about the new technology and system is sure to attract a lot of people.
Be sure to complete the registration procedure a couple of days before the event. It will help you estimate how many participants will be displaying their projects at your event. Based on this number, your next step would be to search for a suitable ground for hosting this fair. You have to provide those participating with a stage, from where they can convey their knowledge to others. Based on your budget, determine for how many days the fair will take place.
One more thing you must always keep track of is if the audience coming to your event are having fun.
A Day of Comedy
Laughter is the best medicine.
After a hectic week of work, what people want is to experience some fun. Why don't you organise an event with that in mind? The best way to relieve a person from all the stress that has built up within is through some quality comedy.
Start by fixing a venue and letting people know about your show. Then you have to create your branded website through which anyone can view your program schedule and also register for it. Be sure to bring in some professionals to make your event more attracting. Also, with professionals coming, media will also be there.
Puppetry
We can compare Puppetry to storytelling, and all of us loves listening to stories. Puppet shows have the potential to become vibrant events that everyone can enjoy.
To arrange an event of this kind, you'll want to bring together expert and prominent puppeteers from all over the globe to display their story, culture and comedy through puppets. Within your whole event keep some puppet shows should focus exclusively on children. The World Puppet Theatre Festival in an international exhibition on dolls that is held after every two years which brings thousands of people together.
Writer's Festival
A writer's festival is the perfect event for book lovers to meet with their favourite writers. Bringing both authors and readers together, this event is sure to create a hype among people. People coming from all around can entangle themselves through interviews and discussions about their favourite writer and their writings.
There is a vast category of books available to choose from for a writer's festival. If you want to focus on a particular topic, then you should also add a related theme to your event . The Canberra Writers Festival is a place for gathering those bookworms.
Pepper Expo
Do you live in a place where pepper is available in abundance? Then you can go for organising a pepper festival. Invite people and give them an opportunity to taste the flavour that pepper gives to our food. People coming to your event will be accompanied by friends and family. So, you need to keep them entertained.
Why not bring in a band and keep the whole venue jolly?
Through you event, you can let the whole world know about your culture and country. The small town of Espelette is well known for their Pepper Festival which takes place throughout the last weekend of October. This is an excellent example of how you can arrange a popular public event using a seemingly strange idea.
Chocolate Mayhem
Whenever we see delicious chocolate, our mouth starts to water. Just think about how popular an event hosting a variety of chocolates would be.
For your event, invite all famous chocolatiers and professionals to come to a single platform and show the magic of their hand. It will give the public coming to your event an opportunity to enjoy the delicacy that has been extracted from cocoa.
Along with famous judges, let the people become the judge too. Based on the combined marks given, reward those fantastic chocolatiers who deserve it.
The Salon du Chocolat held in Paris is an event where every chocolate lover wishes to go.
Battle of the Band's Competition
A battle of the band's competition functions quite similarly as a talent show, in terms of how it is planned and organised. As the event manager, you can allow bands to enter the competition – whether the entry is restricted or open to all is up to you. You can also sell tickets to those that want to come and watch.
---
Social Event Ideas
Charity and fundraising events can range and vary considerably, but they are often focused on social activities and community involvement. Let's take a look at some good examples.
Casino Night Fundraiser
It's not gambling when you're raising money for a good cause! But it's still a lot of fun. In the spirit of giving, you always have the option of setting up a temporary casino with the earnings going to charity. Hire professionals and mimic the décor of a casino as closely as possible. Couple it with the homely and generous nature of a charity event, and you've got the recipe for success.
Children's Arts & Crafts Exhibition
Schools do a lot to promote creativity and inspire young talent. However, today we are beginning to see a decline in interest in the arts in several school programs. Having an event to support this kind of initiative can be an excellent idea whether it's put on by the school or an external party.
Charity Date Auction
This is a way to introduce potential future couple, or just embarrass the men involved depending on how you look at it! The idea here is to find a few young, attractive fellas that don't take themselves too seriously and are willing to give up a bit of their time for a good cause. At a charity event, you then have women (or men possibly) bid on them. The winner has the chance to take them out for a nice date. The winnings are given to charity.
Keep in mind that these are generally wholesome, family events and ultimately a bit of fun, rather than something to be taken seriously.
Ball or Formal Dinner
Formal events like these are often put on as a part of a larger organisation or institution, whether it be a school/university, company or society. Regardless, these can be memorable occasions and usually involve speeches or presentation of some description.
Speed Dating Event
A singles speed dating night creates an atmosphere where strangers can get together, have a chat and meet new people. These events are usually fairly easy to set up, with the majority taking place in a bar or pub. Guests are matched up for mini-dates throughout the night, and eventually, nearly everyone has a chance to talk and get to know each other.
Raffle Draw
Keep the raffle draw option in mind, which can be a welcome addition to a larger event. The idea is that attendees pay for tickets in a raffle for the chance to win a prize on the day/night.
Creating an event solely based on the raffle draw around a holiday or a season or a sales event can also draw in large crowds and enhance your brand identity.
Conference or Convention
Conferences and conventions are the best way for professionals in a certain industry to come together, network and share ideas. Often these kinds of events span multiple days and a great deal of work needs to go into the planning and organisation phase. Because conferences are usually large gatherings, finding a suitable venue can be quite challenging. Safety, media and who you will find as keynote speakers are also important considerations.
Food Art Exhibit
Food is made to be eaten, yes, but also to be exhibited as art. It is art, after all. These shows display food in various shapes, designs, and arrangements. These events are quite different and unique, but are genuinely enjoyable and showcase some amazing creativity. Invite talent from all over and promote their achievements by helping them collaborate with patrons for their future projects.
Fireworks Show
Visual imagery and explosions are one of the best ways to get people's attention. In the case of fireworks, it's particularly hard to look away. A fireworks show is a great addition to another event idea for large groups and can help drum at interest for some other display or initiative you might be organising. Just be wary of the fact that there are usually government and council regulations associated with the use of large fireworks.
---
Team Building Event Ideas
Team building events require a bit more teamwork and help create connections between. They're also a lot of fun and can often make you think outside the box.
Cooking Class
They say the way into someone's heart is through the stomach and a cooking class is a good way to polish up those important skills. A cooking class can be a fun, interactive event for people of all ages. Try picking a dish that is a little unusual and challenging to cook. This just adds to the fun! Cooking classes can be put on and organised by chefs, or you can plan such an event yourself and bring an expert it to run it for you.
Webinar
The learning experience of the Internet age, Webinar's are more than just a fad. In fact, they might be described as an online workshop. They remain a popular way for consultants and experts in a certain field to educate and/or train their others. Or just a means of sharing information among team members. A Q/A session, for instance, is a popular webinar format in the professional space.
Karaoke Night
There is a singer in all of us, even if for some it only comes out in the shower! Arrange a karaoke night and allow people to showcase their singing abilities while having a laugh. Truly a great bonding experience.
Rock Climbing
Adventure sports is a thrilling niche unto itself. Rock climbing works on many levels as a team building exercise because it requires a lot of teamwork and it's physically testing. Whether you make it an outdoor adventure or just get together with your colleagues and drive down to the local indoor rock climbing center, you're sure to have a grand old time.
Wine Tasting
Even if you don't know much about wines, a wine tasting outing is a lot of fun. There are wineries and wonderful wine districts within a reasonable distance from most Australian cities, so you have plenty of options!
Employee Appreciation Day
An employee appreciation day is all about showing gratitude for the exemplary work of an employee or a team or a project – anything that says to the person their work is valuable and valid. It is a great morale booster and allows management to give back to their team in however way they see fit.
Improv Class
Nothing binds a team together like doing an improv class. They can be very challenging and put people out of their comfort zone like nothing else. There tend to be a few embarrassed people and a lot of laughs – it's all a part of the fun. It also builds chemistry between those partaking in the class and creates connections.
---
Event Ideas for Parties
Here we have mentioned a few of our favourite ideas you might consider for your next party. Some of these are a little challenging to get right but they can certainly be pulled off!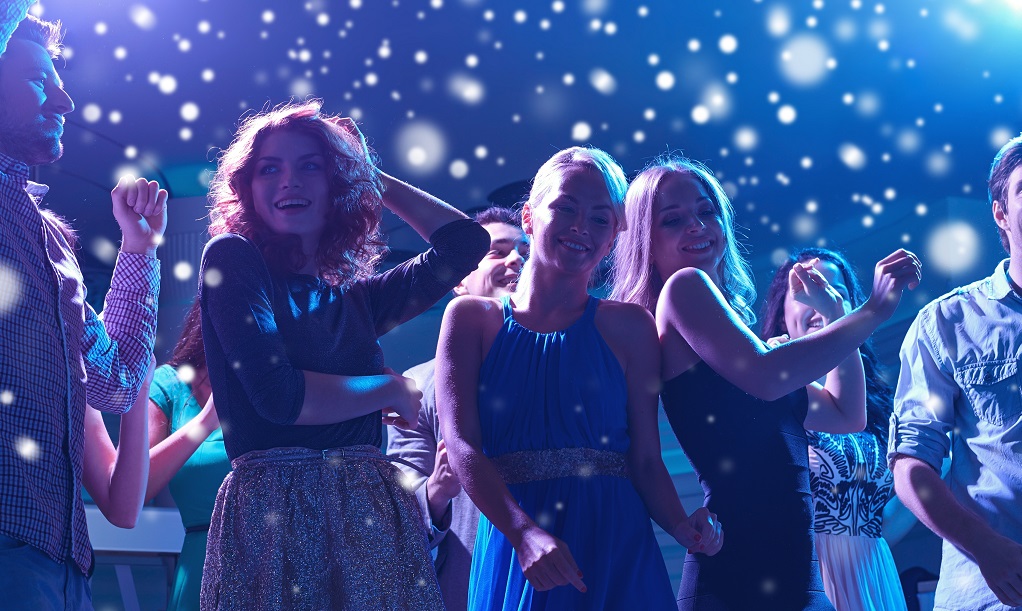 Halloween Bash
The good ol' Halloween party is a very American concept, but it's made its way into Australian culture now too. The concept is really fun and remains one of the year's best dress-up events that people look forward to. So many costume options to play with!
Back to School Theme
It is never too late to step into a time machine and relive your high school years! There are plenty of options with this kind of party theme, whether you choose to dress up as a nerd, a jock, cheerleader, goth or whatever else. Guests can even pack their lunchbox too.
Geek parties follow a similar theme where guests dress up in school outfits and play up the nerd troupe, with painted on freckles, suspenders and propeller hats.
Roaring Twenties Party
The Roaring Twenties remain one of the defining times in the modern era, a time in which culture was transforming. The music and outfits make this period unforgettable and themed parties are actually quite common and popular.
Planning an event around the Roaring Twenties is sure to draw in plenty of costume geeks, with many different options including the Great Gatsby look, Chicago gangster look, and many others.
Historical Figures
Dress up parties can work really well when the costume acts as an ice-breaker and conversation starter. The trick here is to give your party a theme where everyone where's something different or has their own interpretation. Having your guests dress up as a famous person from history can make for all kinds of wonderful costumes.
Disney
Entire generations have grown up in heart-warming Disney films. We all relate to a particular (or several) princes, princess or any character, and we all know the stories so well! Whether it's a simple dress up party or if you want to go all out and have a Disney ball, there's definitely potential for this theme to be a raging success with the right kinds of people.
Ugly Jumper Party
This needs zero introductions. The irony of wearing your ugliest jumper makes these get-togethers an instant hit and creates a fun, humorous atmosphere from the outset. Nearly everyone has an ugly Christmas jumper hiding away in their closet somewhere!
Hawaiian Love
The Hawaiian theme is relaxing, comfortable and perfect for a summer's night. If you have a beach nearby, it's basically a must. It can also help you choose the cocktails on offer, music at the party and food that is served, which can all have Hawaiian touch.
---
Event Ideas with Friends
Sometimes it's nice to spice things up and do something a little different with those people you know best. Why not try out one of these small events with a few of your closest pals?
Board Game Night
Who doesn't love a board game night? Before the days of video games and modern technology, people would often get together for a few laughs playing such classics as Monopoly, Pictionary, Cluedo, Risk and/or Battleships to name a few.
Mario Kart Tournament
Mario Kart remains one of the most iconic games of the past few decades. Earn bragging rights between friends
Obviously, you can get together with people and organise a night centred around any video game, but Mario Kart makes a great option because nearly everyone has played it or is familiar with it, and it's easy to learn and compete for those who haven't.
Walking or Hiking
Getting out there and exploring can be a lot of fun, particularly on a nice day. Organising an event where we re-familiarize ourselves with the environment on foot and embrace the area raising us can bring about new-found love for the locality. Trekking and hiking trips are also very popular and can fit a range of different settings – whether it be with friends, colleagues, or strangers.
Team Sporting Days
Humans are social animals, it is in our nature to take part in group activities and there is no grander expression of that than sports. Football, Basketball – you name it. Any team sport to ignite the inner competitor in us will be a big draw, at any time.
Iron Chef Night
A great event for small groups is an Iron Chef night. This is something of a competition. Friends or even strangers get together and put their cooking skills to the test! The idea is that each cook has a set time to prepare a meal with certain ingredients. In the end, the group eats both meals and decides whose was the best.
Fortune Telling and Tarot Cards
A little suspension of disbelief is not too bad for us from time to time. This is an option as an event on its own or part of a themed party – regardless of the nature of the event, it is hard to resist the temptation of the unknown. Fortune tellers can even be hired for simple get-togethers if you're in the mood!
---
Miscellaneous Events
These kinds of events may be a little more off-the-wall and daring – not necessarily for everyone. Or they might just be useful in all kinds of situations.
Roast
You may have heard about the Comedy Central Roasts. Well if you're feeling daring you always have the option of putting on a roast of your own. Usually, this would be appropriate only between people that know each other very well, but it really depends how far you want to go with it. The basic idea is that you have a guest of honour, who everyone else gets up and makes a few jokes about. It's all in good fun if you can find the right scenario – and people – for it.
Workshop
Workshops are a great learning platform. There is a wide range of different workshops you can arrange depending on the occasion and what kind of people you want to attend. It might be an acting workshop, a DIY and home improvement workshop or the workshopping of ideas between professionals. These events have various applications.
Rap Battle
Certainly not for everyone, a rap battle can be taken super seriously or just be a chance for a bit of silly fun! Often your ability to put on this kind of event will depend on the talent of the people you have performed, but keep in mind you can also dress it up as a bit of a parody of a true rap battle. It's not easy to get this right but it can be a lot of fun and is truly unique if you have the right kinds of performers!
Puzzle Games
There is a range of different kinds of puzzle or treasure hunt-style events that create a sense of excitement in participants. Whether there be a Sherlock Holmes-type narrative where participants are solving a crime, or it's more of a fitness, orienteering challenge, there are plenty of options to choose from.
Escape games are all the rage nowadays, where a team is trapped in a room and must follow clues to escape.
Usually, these kinds of events are great for kids, but they can be a fun activity for adults as well.
Strongman Competition
The success of this kind of event can depend on how seriously you take it and the kind of guests you're aiming for. As a bit of a laugh, you might plan a strong man or some other kind of sporting competition between family members, groups of friends, or people in the office. There are so many fun ways to dress this kind of event up and a lot of potentials to make it pretty unforgettable! Such make sure you plan it out properly and think about the kind of events you'd include.
Secret Events
One way to drum up interest and intrigue about your event (although it is quite risky) is to keep the actual details quiet. If the actual event is a bit of a mystery, and guests just know the where and when, it can peak people's interest. If presented and marketed in the right way, the curiosity can build up excitement and hype pretty quickly.
---
So there you have it, 54 event ideas that if nothing else provide you with food for thought for your next big event! Keep in mind, you can combine and mix and match these event ideas if it's appropriate, after all, it's about making things as interesting and fresh as possible! Good luck.
Image source: 123rf.com & pixabay.com