Top Organisers Save Thousands Switching to EventBookings
Pay Less with EventBookings. People pay up to 15% of their revenue to ticketing providers. EventBookings has lower fees than any other platform available.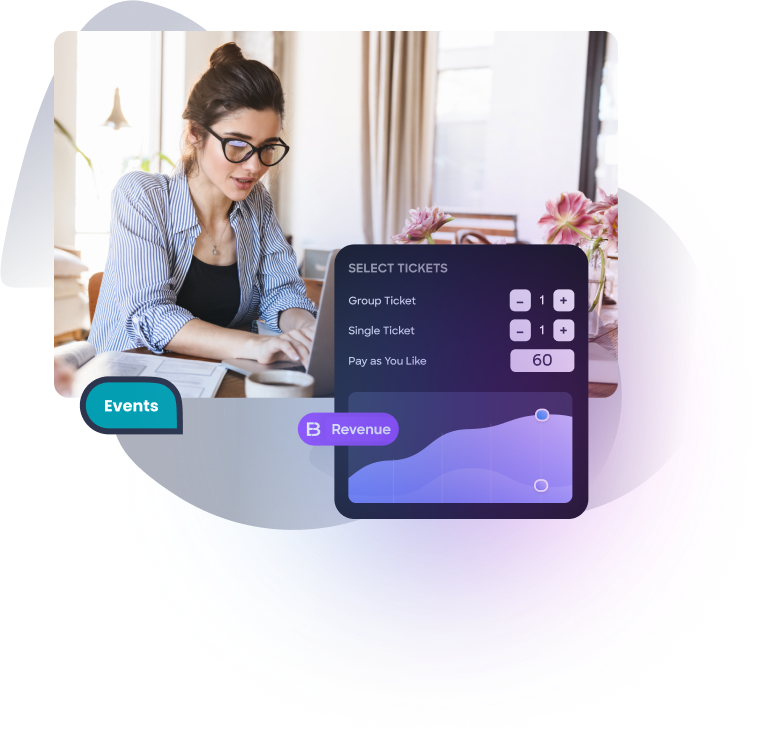 Events created by thousands of organisations around the globe





Drive Savings through EventBookings
What are the potential savings for you and your attendees? Adjust the sliders to visualise the cost
difference when transitioning from Ticketspice to EventBookings.
Feature comparison EventBookings vs Ticketspice

Ticketspice
Service Fee (Per Ticket)
$0. 99
(+ 2.99% Card Processing Per transaction)
Service Charge for Free Events
Hassle Free Refund and Cancellation
Built in Virtual Event Platform
Ticket Scanner App
Payouts During or Before Event
Unlimited Ticket Types
Order Form Customisation
Event Promotion Tools
Sell Tickets at Venue
Easy, user-friendly platform
Full feature access with no upcharges
Uncover Your Precise Costs with EventBookings
Each event and organization comes with unique requirements. That's precisely why we've developed an intricate pricing calculator, empowering you to determine precise fees. Unveil the per-ticket
attendee cost or the expenses you'll incur firsthand.
7 reasons organizers prefer EventBookings
The one-stop event ticketing platform
When it comes to event ticketing systems, EventBookings is the ideal alternative to TicketSpice. Get complete access to a range of powerful tools at a more affordable price point.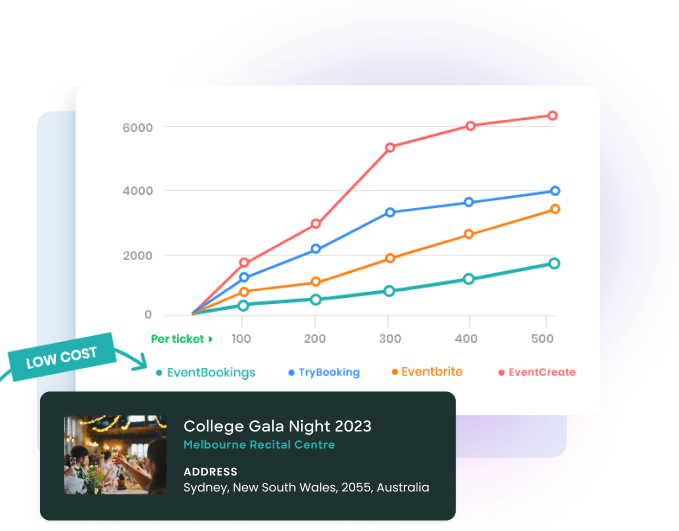 Cost-effective ticketing services
Go with EventBookings, the budget-friendly alternative to TicketSpice. Our fee structure is designed to save you money, with global fees set at just 1% + 30¢, and in Australia, a mere 2% + 30c per ticket. In contrast, TicketSpice charges 99¢ per ticket plus a basic 2.99% credit card processing fee.
Optimize visibility through tailored event pages
Tailor your event page to match your branding with EventBookings. Include everything from personalized event details to logos to images, videos, and CTA buttons for heightened ticket sales and create an immersive event experience that attendees won't want to miss.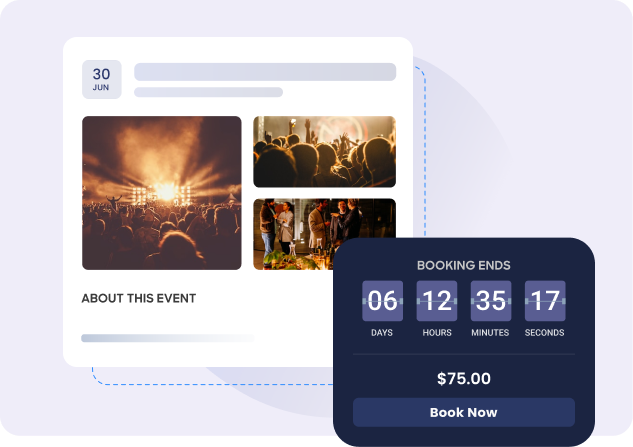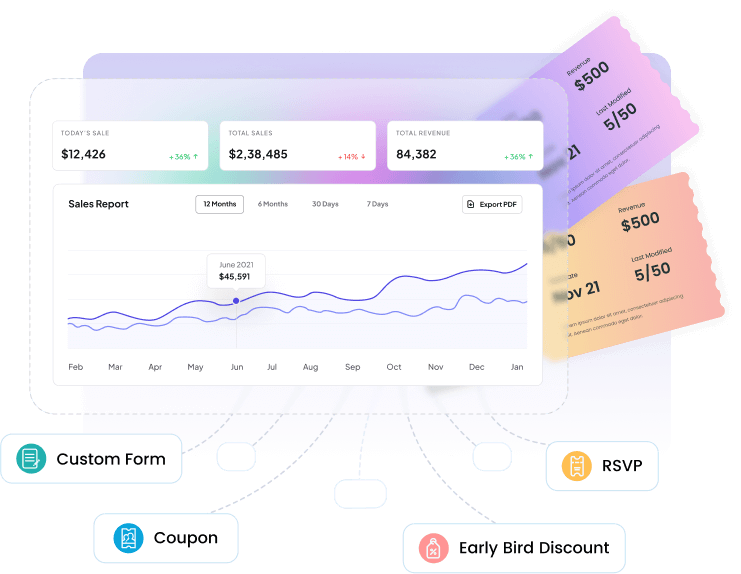 Efficient event management solution
Managing events has never been easier. Get ready for cutting-edge solutions, including duplicate event creation, collaborative management, waitlist functionality, refund policy, and more. Gain insights into sales, visitors, and more, all in an easy platform. Enhance events using analytics.
Effortless Event Hype: Quick Promotion
With TicketSpice, ticket pages can only be shared on personal Twitter and Facebook accounts. But EventBookings allows you to boost event visibility across platforms like Facebook, LinkedIn, Twitter, and email all with a single click of the 'share' button. From crafting tailored emails to and offering discounts coupons to tracking RSVPs, you can utilize every marketing tool.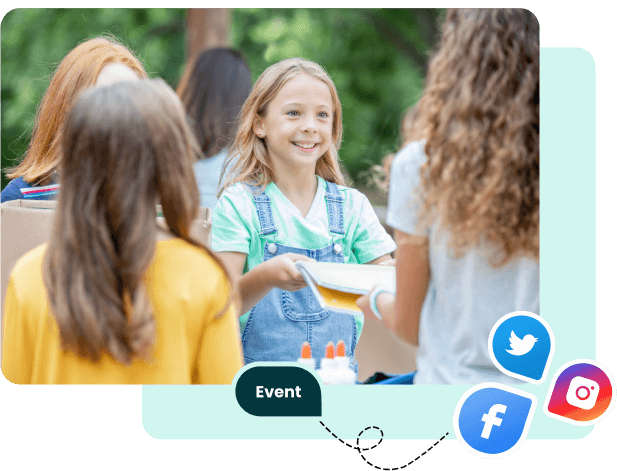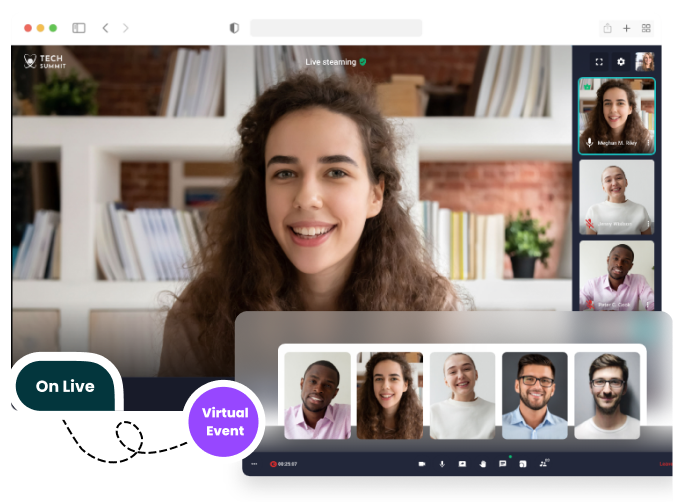 No-cost integrated video hosting
EventBookings revolutionize your online event experience by offering seamless integration of complimentary video conferencing and hosting services. The platform includes features like video meeting recording, polling, breakout sessions, private or public chat, and more. While with TicketSpice, to use TicketSpice Live for online meetings, you get to pay a fee of $1 per hour per attendee. Also, the features come with some time and attendee and host number limitations.
Your privacy is our top most concern
Switch to EventBookings today