Top Organisers Save Thousands Switching to EventBookings
Pay Less with EventBookings. People pay up to 15% of their revenue to ticketing providers. EventBookings has lower fees than any other platform available.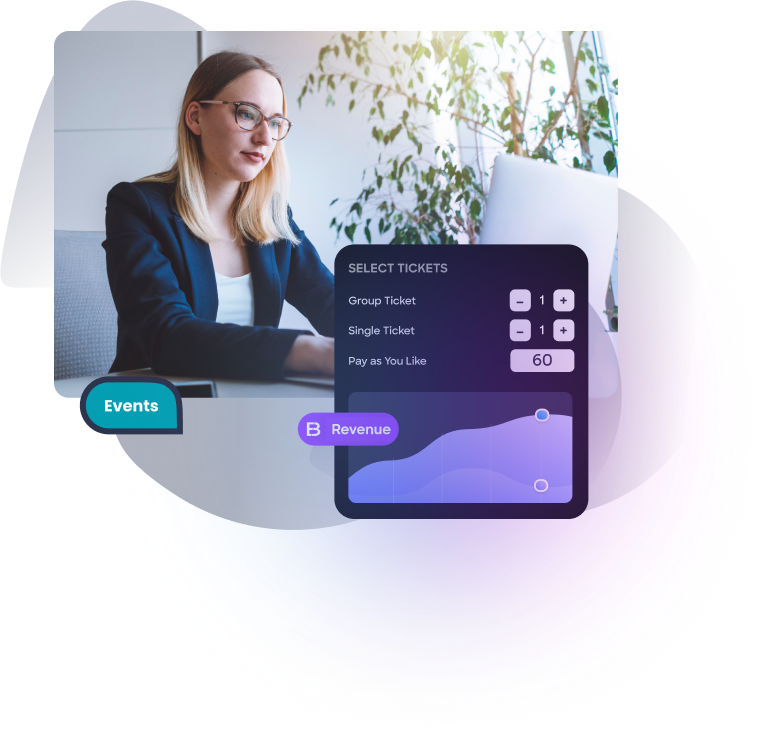 Events created by thousands of organisations around the globe





Less ticketing fees than TicketSource
What are the potential savings for you and your attendees? Adjust the sliders to visualise
the potential cost reduction when switching from TicketSource to EventBookings.
Feature comparison EventBookings vs Ticketsource

Ticketsource
Service Fee (Per Ticket)
Service Charge for Free Events
Attendee Tracking
Ticket Scanner App
Customisable Forms
Onsite Registration
Refund Management
Contact Database
Conversion Tracking
Surveys & Feedback
Delve into precise pricing with EventBookings
Recognising the distinctive needs of each event and organisation, we've introduced an extensive Pricing Calculator. This tool empowers you to meticulously calculate exact fees, revealing
both attendee ticket costs and the expenses you'll shoulder.
Top 7 reasons to choose EventBookings
EventBookings offers powerful yet easy-to-use tools at a great price.
Simplify ticketing with an all-in-one solution
Experience the difference with its intuitive interface and a suite of remarkable features designed to take your events to the next level. Find out how these measures are up against TicketSource's offerings.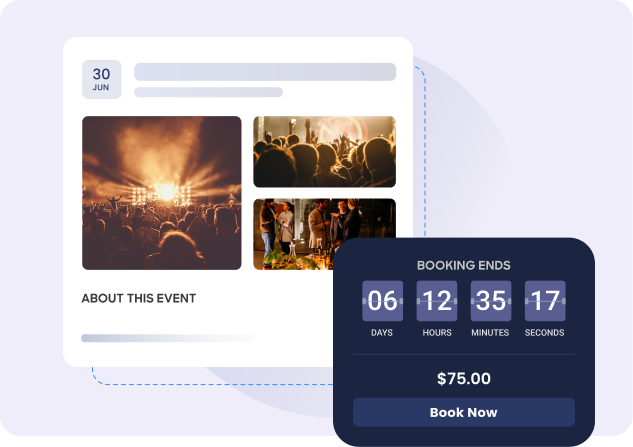 Affordable ticketing solutions
Discover EventBookings, the cost-effective substitute for TicketSource. We believe in transparency. The fee structure of EventBookings is designed to optimise savings, with a mere 1% + 30¢ global fee per ticket, while in Australia, it's 2% + 30c per ticket. In comparison, TicketSource applies a charge of 7% + VAT per paid booking.
Efficient tools for event promotion
Unlike TicketSource, EventBookings empowers you to enhance event exposure seamlessly across various platforms like Facebook, LinkedIn, Twitter, and email simply by clicking the 'share' button. This inclusive toolkit also includes customised email composition, inviting discount vouchers, and accurate RSVP monitoring, allowing you to capitalise on various promotional avenues.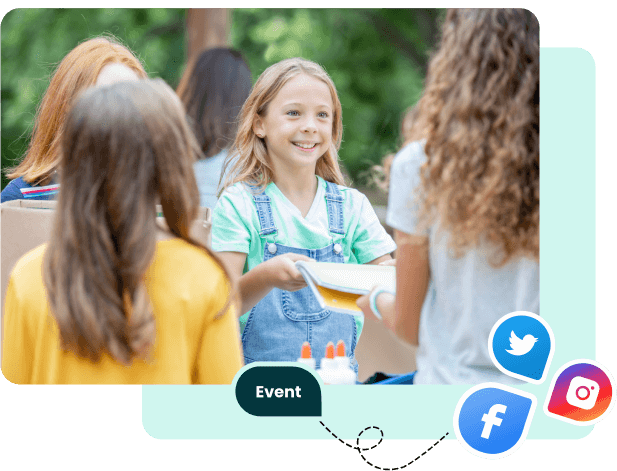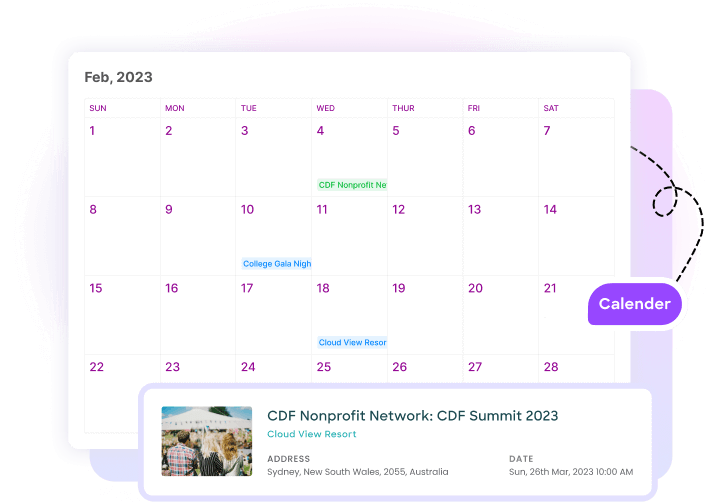 Integrated calendar functionality
Uplift your scheduling efficiency through EventBookings' integration with leading online calendars such as Outlook, Google, Yahoo, and Apple. Your participants can seamlessly add events to their calendars and get timely reminders, ensuring they always remember essential event dates.
Simplify your event management like never before with cutting-edge solutions. These encompass event duplication, collaborative organisation, waitlist management, refund policy implementation, and more. Gain valuable insights into sales, attendees, and other metrics through a seamless platform. Take your events to the next level by leveraging powerful analytics.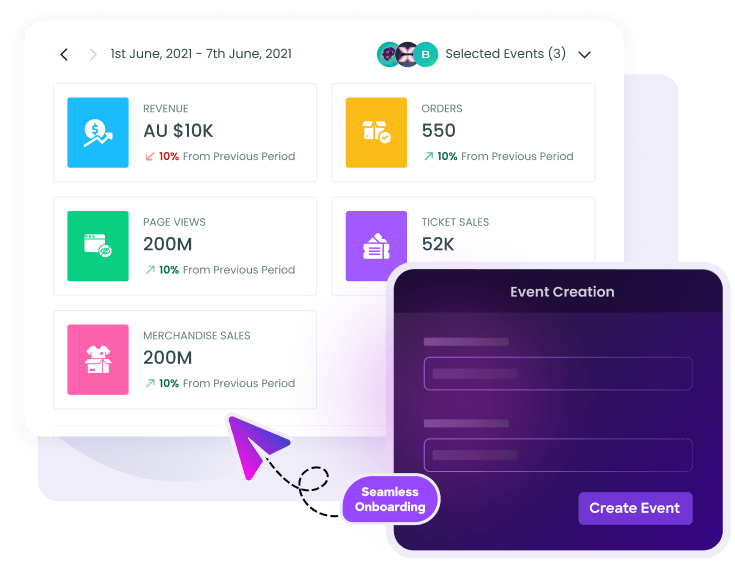 Your data's security: EventBookings' priority
Switch to EventBookings today