Top Organisers Save Thousands Switching to EventBookings
Pay Less with EventBookings. People pay up to 15% of their revenue to ticketing providers. EventBookings has lower fees than any other platform available.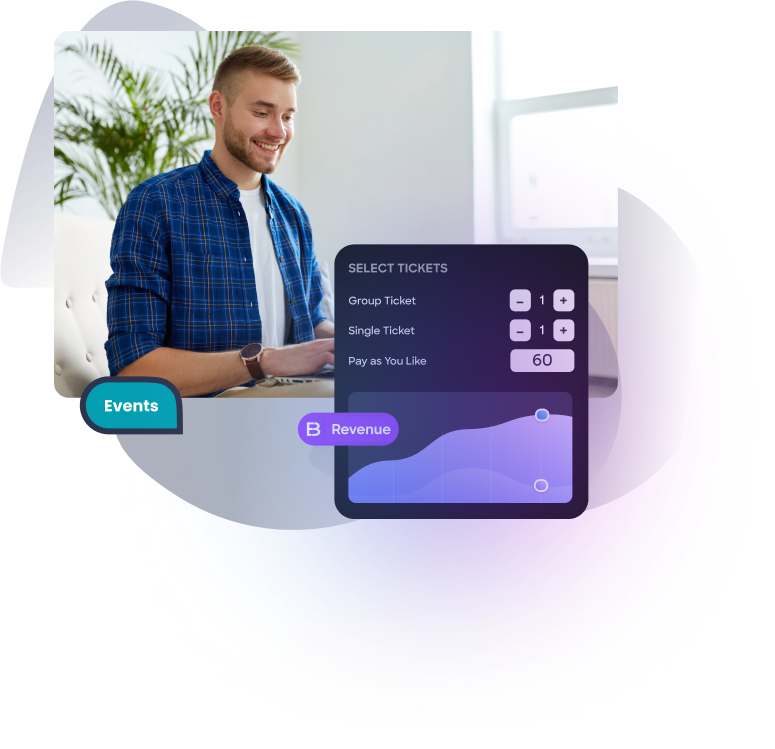 Events created by thousands of organisations around the globe





7 reasons to opt for EventBookings
EventBookings offers powerful yet easy-to-use tools at a great price.
Feature comparison EventBookings vs Cvent
With EventBookings, you get an all-in-one solution. Easily customize your event page, enhance ticket sales with marketing automation, and monitor progress with integrated video conferencing and analytics.

Cvent
Service Fee (Per Ticket)
No pricing mentioned in the website.
Service Charge for Free Events
Customer Data Management
Mobile Ticketing
Ticket Scanner App
Multi-Event
Individual Session Ticketing
Ticket Reservations
Order Form Customisation
Unveil your precise costs with EventBookings
Recognizing the diverse needs of each event and organization, we've meticulously crafted a comprehensive pricing calculator. This tool empowers you to precisely calculate fees, revealing attendee ticket costs and the expenses you'll manage.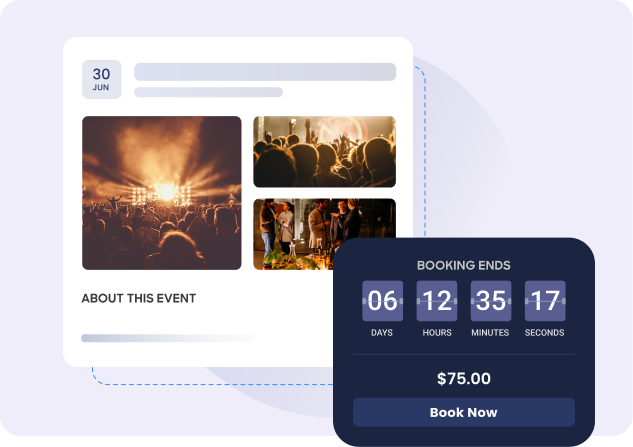 Optimize event reach with personalized page experiences
Craft an exceptional event page that not only highlights your brand but also covers your business's core identity. With EventBookings, tailor every event detail with a personal touch, seamlessly integrating elements like your logo, captivating images, dynamic videos, and interactive social buttons. Cvent, on the other hand, provide limited customization opportunities.
With EventBookings, transparency is paramount. Take advantage of our free event creation offer with an unlimited guest capacity. For the paid events, it's just 30¢ per ticket plus a 2% fee when in Australia, or a mere 30¢ plus a 1% fee per ticket on a global scale. You can determine whether to allocate these charges to your attendees or handle them independently.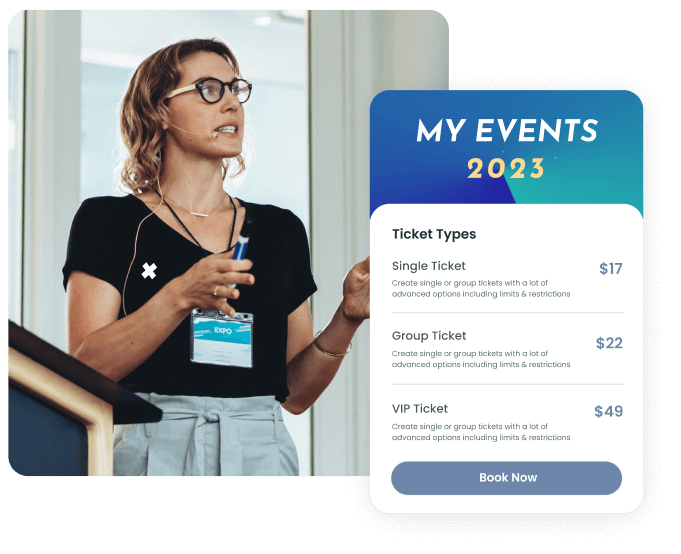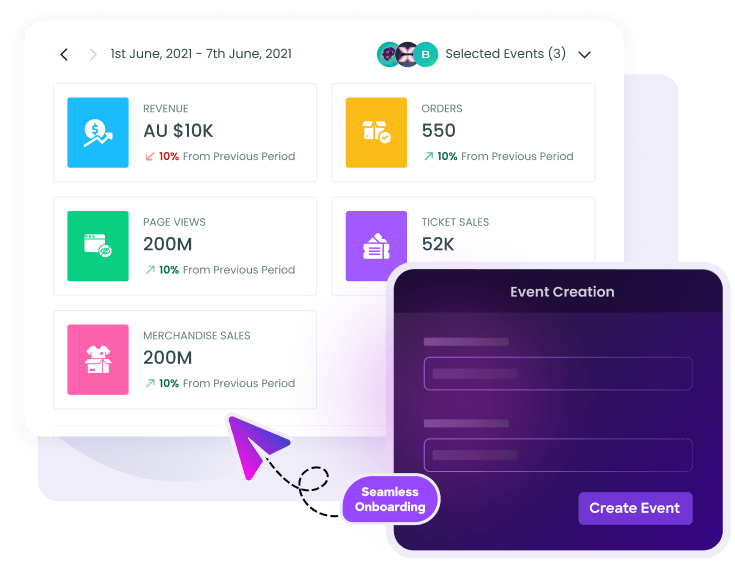 Hassle-free event creation process
Craft an array of cost-free events without the need for payment information. Navigate our platform to make an informed choice for any big event. Pay when your tickets are sold only, utilizing the customizable attendee registration form template and event cloning feature.
Built-in video conferencing feature
Unlike Cvent, where configuring the video streaming tool Cvent (Powered by Zoom) for a session requires several setups, what sets EventBookings apart is its unique integration to the built-in video conferencing platform, no reliance on third-party apps necessary. Enjoy benefits like live-streaming, dynamic polling, break-out sessions, HD video streaming, and extensive audience engagement features.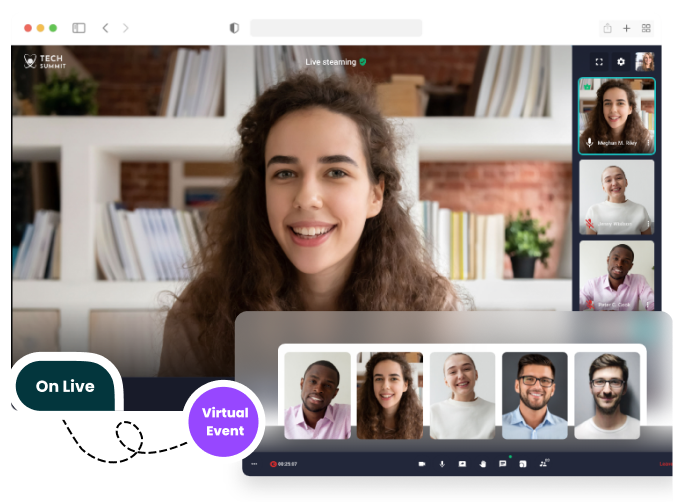 Safeguard Your Data with EventBookings
Switch to EventBookings today