Looking for a better alternative to Eventbrite?
EventBookings vs Eventbrite
Find out why EventBookings is a cheaper alternative to Eventbrite.
"More reasons to switch to EventBookings"
EventBookings gives you almost all the features of Eventbrite's Professional package
at a lower price….and much more!
That's not all!
Apart from being a cost-effective solution, EventBookings offers a more conversion-friendly event page to help you sell much more tickets. The key differences between EventBookings event page with other providers are explained below.
Customised Event Landing Page In Lower Price
With EventBookings, you can create an all-in-one customised event landing page for your event at an affordable cost. Along with an event-specific URL and a complete layout of all the necessary event information (date, time, place, map, ticket price, organiser details), the event landing page now also has the CTA button and community engagement tools strategically placed on the page. This means more event branding and one-click social media promotion opportunities for you.
The best part is, you can start your online or venue event organisation journey with EventBookings for free! Remember our slogan? "Your event, your way".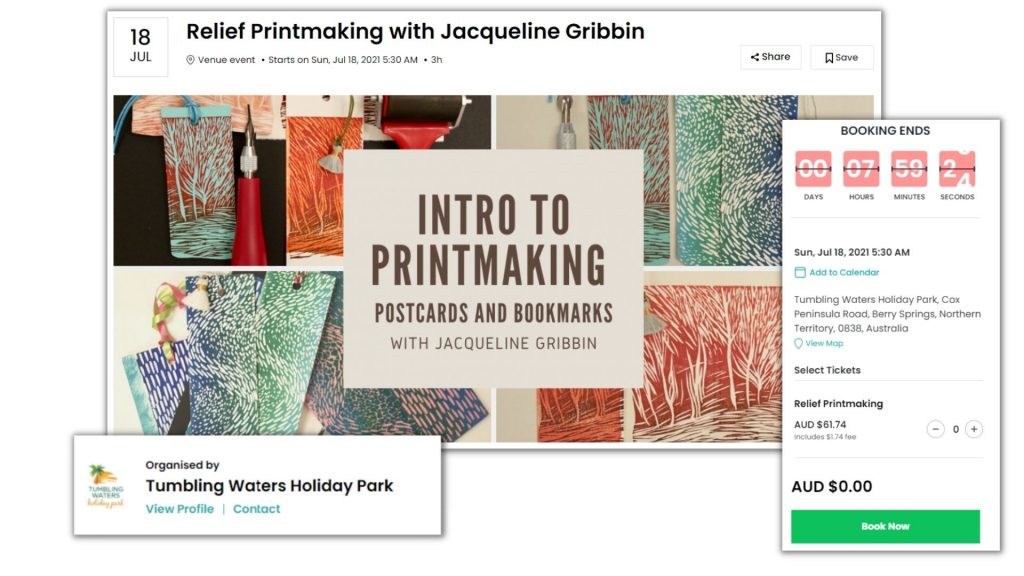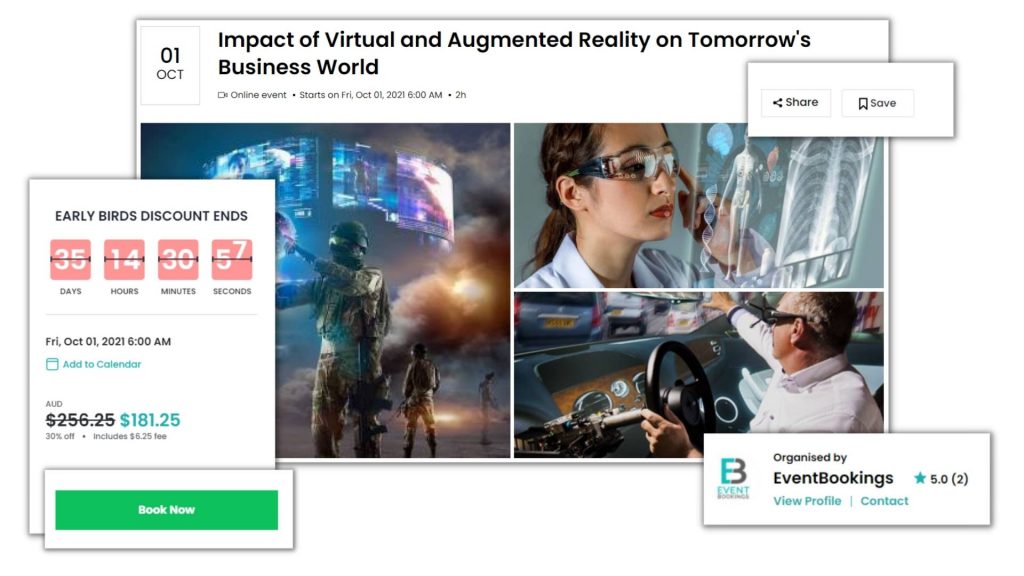 Conversion-Friendly Design
EvenBookings offers a more focused and conversion-friendly page design with. From this modern event page layout, visitors can get all the vital information (date, time, place, map, ticket price, organiser details) at one glance. Visitors can add the event directly to their calendar and contact organisers. The CTA button (Buy Tickets) is also positioned strategically right after the ticket price for easy access to the buyers. Potential attendees can also save your event as favourites to get instant notifications related to the event. All-in-all, we've designed the whole page with more community engagement tools, better-more conversion-friendly UX so that the organisers can sell more tickets without any hassle.
Embedded Virtual Event Platform 
EventBookings, unlike any other virtual ticketing platform, has its own embedded video streaming and conference platform. No need for a third-party software integration, you can access EventBookings embedded video streaming and conferencing software as soon as you create your first virtual event! With HD video streaming and audience engagement features compatible with all devices, you can have live interactions with your guests, just with one click!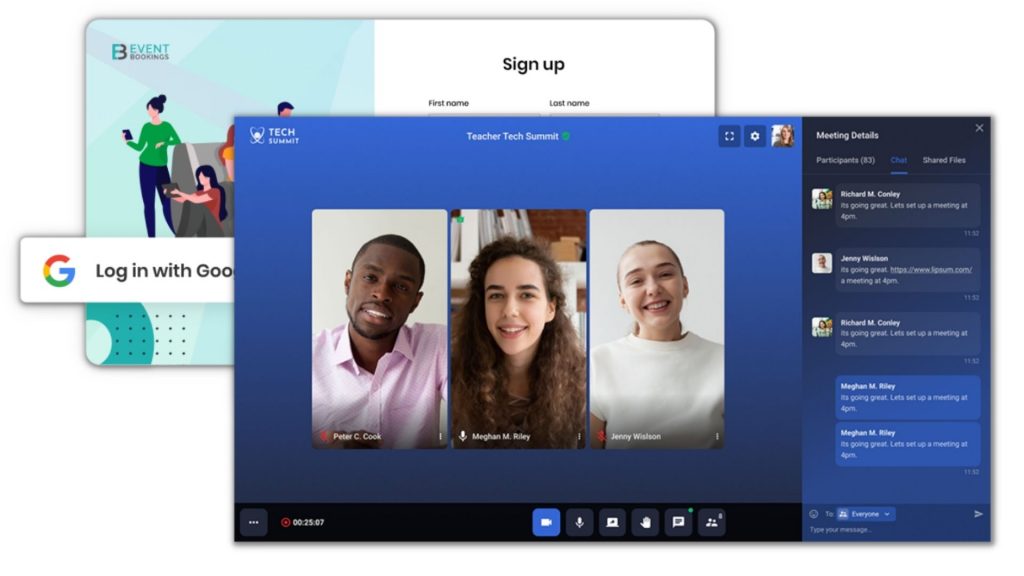 EventBookings Cares About Your Privacy

On-site advertising
EventBookings will never track of your attendees' interests and show them other recommended events when they are on your event page.

Data sharing
EventBookings will never share your attendees' data with their marketing agencies, online advertising providers, and others.

Third-party advertising
EventBookings does not share any data with third-party websites or social media platforms to show advertisements to its users.
Convinced?
We have hundreds of event organizer switching to EventBookings!
Create Your Own Event
SIGN UP FOR FREE