Leaders in the Event Space are Making the Switch!
Discover why EventBookings is becoming the top choice for event organisers. While many platforms devour up to 15% in ticketing fees, EventBookings ensures you retain more of your hard-earned money.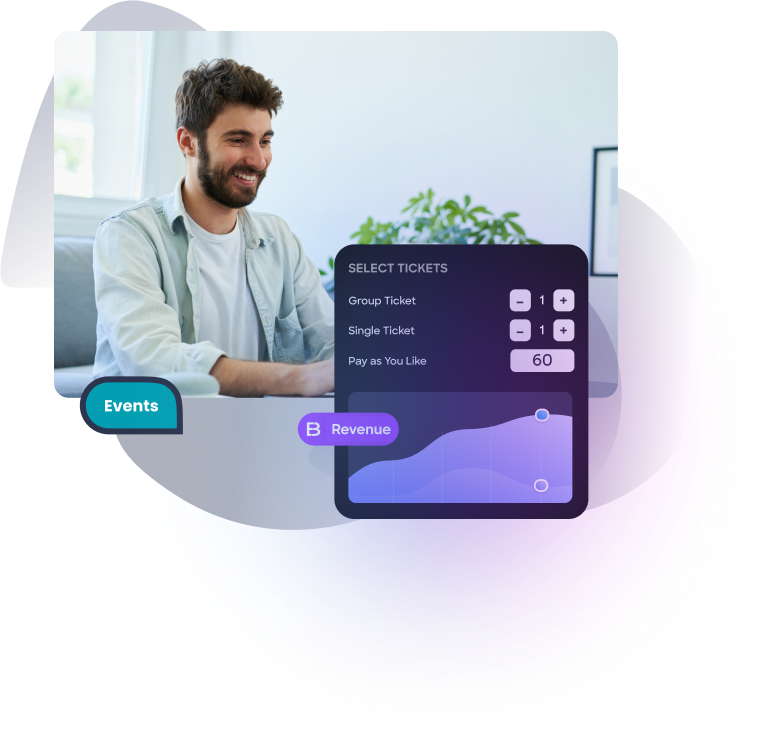 Events created by thousands of organisations around the globe





Feature comparison EventBookings vs Billetto

Billetto
Service Fee (Per Ticket)
Service Charge for Free Events
Unresponsive customer support
Limited customisation options
Ticket Scanner App
Memberships
custom-branded event pages
real-time sales tracking
Explore accurate pricing with EventBookings
Embracing the unique requirements of every event and organisation, we've introduced an in-depth Pricing Calculator. This resource enables you to meticulously calculate precise fees,
uncovering both attendee ticket costs and the expenses you'll bear.
The 7 Key EventBookings Benefits
EventBookings offers powerful yet easy-to-use tools at a great price.
Achieve Event Excellence with EventBookings
EventBookings offers a comprehensive package, allowing you to personalise your event page, boost ticket sales using automated marketing, and track advancement with seamless
video conferencing and in-depth analytics.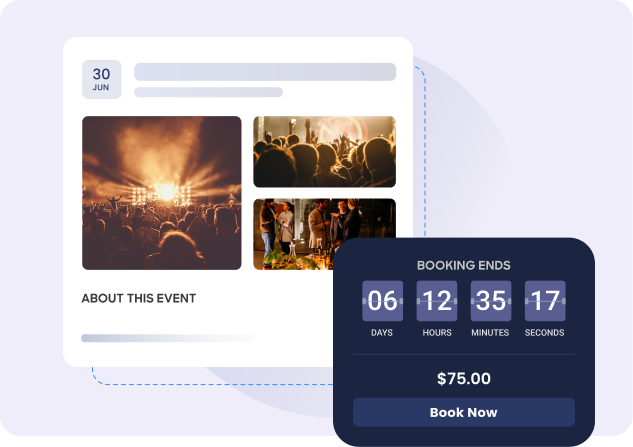 Unlike Billetto, with EventBookings, your event's key details are presented in a structured format, ensuring a seamless viewing experience and improved conversion potential. The strategically placed prominent CTA button is optimised to boost sales, while the integrated social media sharing buttons enable effortless event promotion across various platforms.
Set up events in a minute
Experience the efficiency of EventBookings, where you can easily sign up for free and swiftly set up your event with all the essential details and captivating images, all accomplished within a matter of minutes. Embark on your journey to selling tickets with unparalleled ease and swiftness.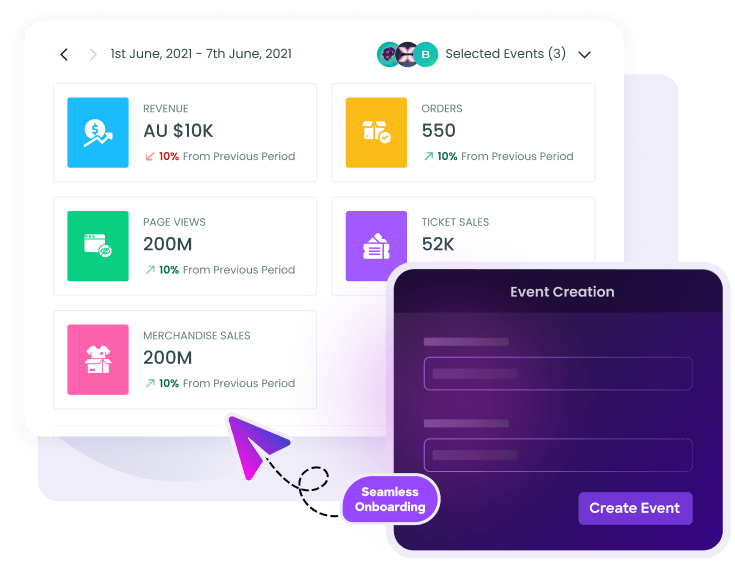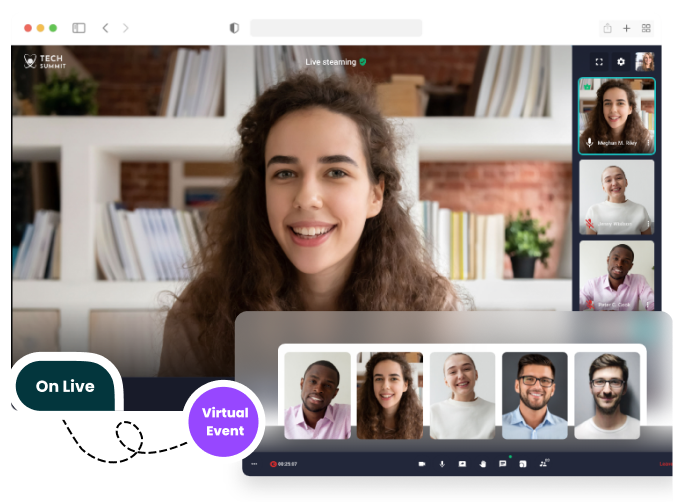 Virtual event integration
Immerse yourself in seamless virtual events through EventBookings, where an integrated all-in-one video hosting platform replaces the requirement for external streaming services. Enjoy advantages such as real-time chat, polls, breakout rooms, and video-sharing features to enhance your experience.
Enhanced insights and comprehensive reports
Experience the power of immediate reporting and in-depth analytics with EventBookings. Keep a real-time check on ticket sales, attendance, marketing efficacy, and participant engagement to get an invaluable understanding of your event's successes and areas for improvement.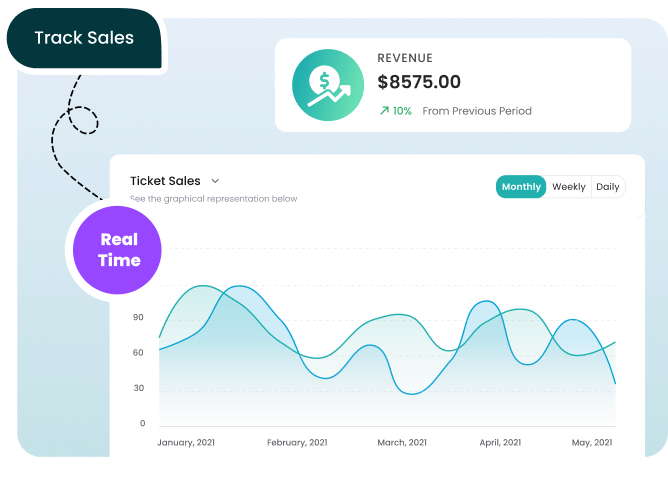 EventBookings prioritises your privacy and security
Switch to EventBookings today