Social, sports, service or recreation – whatever category your club's in, events are the best way to promote a buzz and get people together. A club that works hard to organize different and exciting activities is what attracts attendees away from their competitors.
Wondering what kind of events will attract people to your club?
For club organizers or club managers, planning something fun and fresh for every event is a time-consuming job. That's why we've listed the following ten themes to help out when it comes to event planning. While there's nothing wrong with a get together at the bar here are some interactive club event prompts to keep your attendees on their toes.
Here are 10 engaging club event ideas your members will love:
---
1. Test audience imagination: introduce AR/VR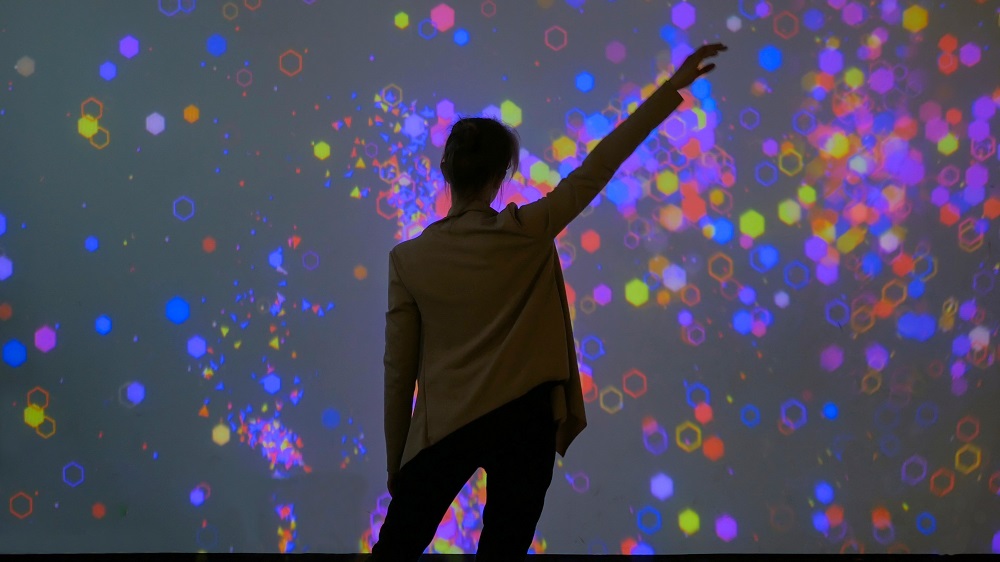 It's time to break out the technology and have a play! Virtual and augmented reality is something that'll capture people's attention and get them to your event. Bring in some VR and AR headsets to your next meeting and let everyone test the limits of their imagination. Whether it's something thrilling like a virtual skydiving simulator or a round of team building multiplayer games, your attendees are sure to have a good time.
For tech clubs, it's a great event theme to connect with like-minded people and show off the latest tech to your local community. For ideas on hosting why not check out the Brisbane Virtual Reality Club as they construct their own VR experiences.
2. A night out doing art
Looking for a creative event that inspires your attendees and also works to provide a new colorful space to walk through? Then look no further because an art night has you covered. With the addition of food or wine, it's a great way to entertain your guests and encourage people to inspire each other.
For a different take on a faithful old event, make use of fluoro and neon art materials for an exciting twist. Invite local artists and give your members the chance to try something new and offer expert advice for anyone looking to get their start painting. Make sure to advise the list of artists coming as it can tempt new members with interest in art to come.
Looking to go even bigger? Then try hosting a body painting event. It's unique and intimate nature will ensure a night to remember.
3. Costume party
For a night of mystery and fun ask your club members to try something new and cosplay at your next event. Try to set a theme based on what your club enjoys and encourage participants with prizes such as best dressed, or most creative costume.
While cosplay, shouldn't be required, it's a great conversation starter when it comes to sharing popular culture. I mean what better way to talk about the upcoming Avengers Movies than dressing as the Marvel heroes themselves? Even consider inviting some local stars to help generate hype or hosting your event around local conventions. For instance, take a look at how ping-pong club SPIN use's their local Comic-Con to produce the perfect cosplay event!
4. Halloween cabin fever
There is no obligation that a Halloween party must be held during October. Get everyone into the spirit by redesigning your space with plenty of creepy antiques and jack-o'-lanterns for a spooky feel. If you're catering why not have Halloween themed cocktails ready for your costumed guests.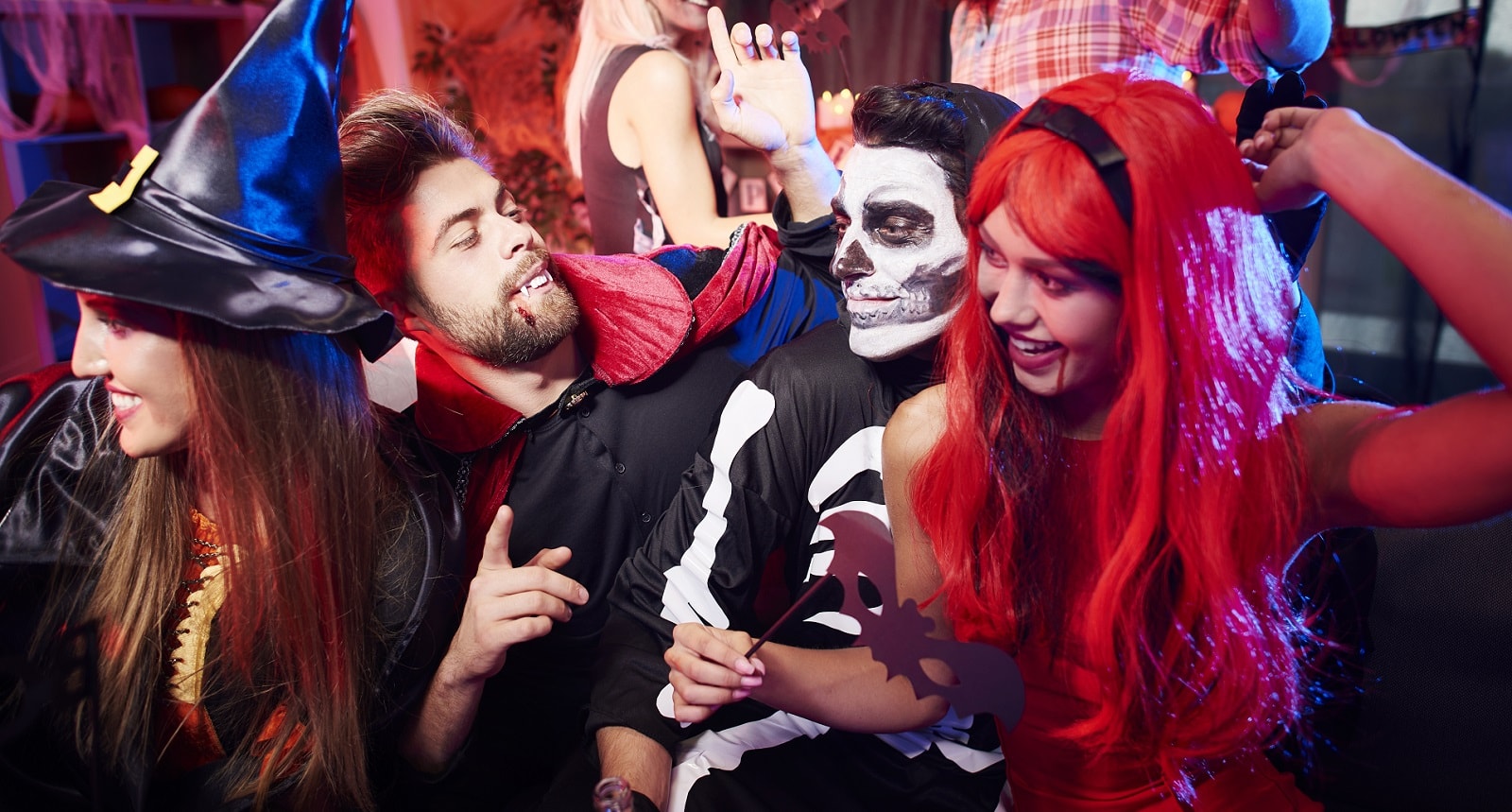 Don't forget to hand out prizes for the best dressed! Ready the zombie swing band and make your event the afterlife of the party where you can dance till you are dead. Luna Park's Halloscream, one of Sydney's most significant Halloween events, is an excellent source of inspiration, and don't forget wholesale decorations can be brought all year round online. Get more Halloween event ideas from EventBookings click above link.
5. Musical night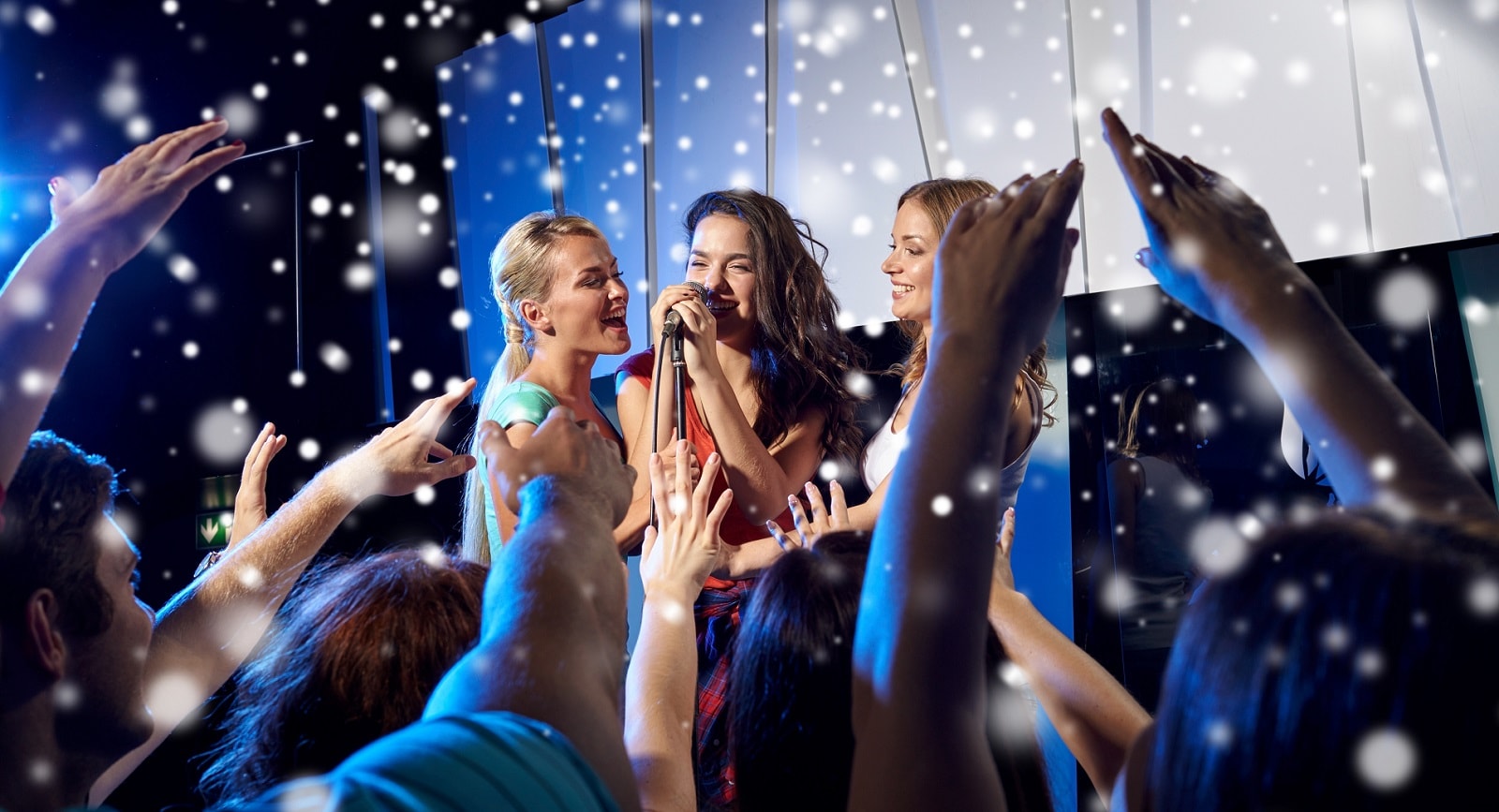 There's nothing like a night of music to bring people together. Invite members and friends to share their favourite songs or bring their instruments to jam out together. You can use free, pre-made music from online sources or make your own! You can also plan to bring in local bands and encourage members to bring friends and family along for the experience. Having a public forum where people can share music and plan what instruments to bring will ensure your event goes off without a hitch. Alternatively, a set list on your event page will pique the interest of the public and attract more attendees.
6. Grand movie night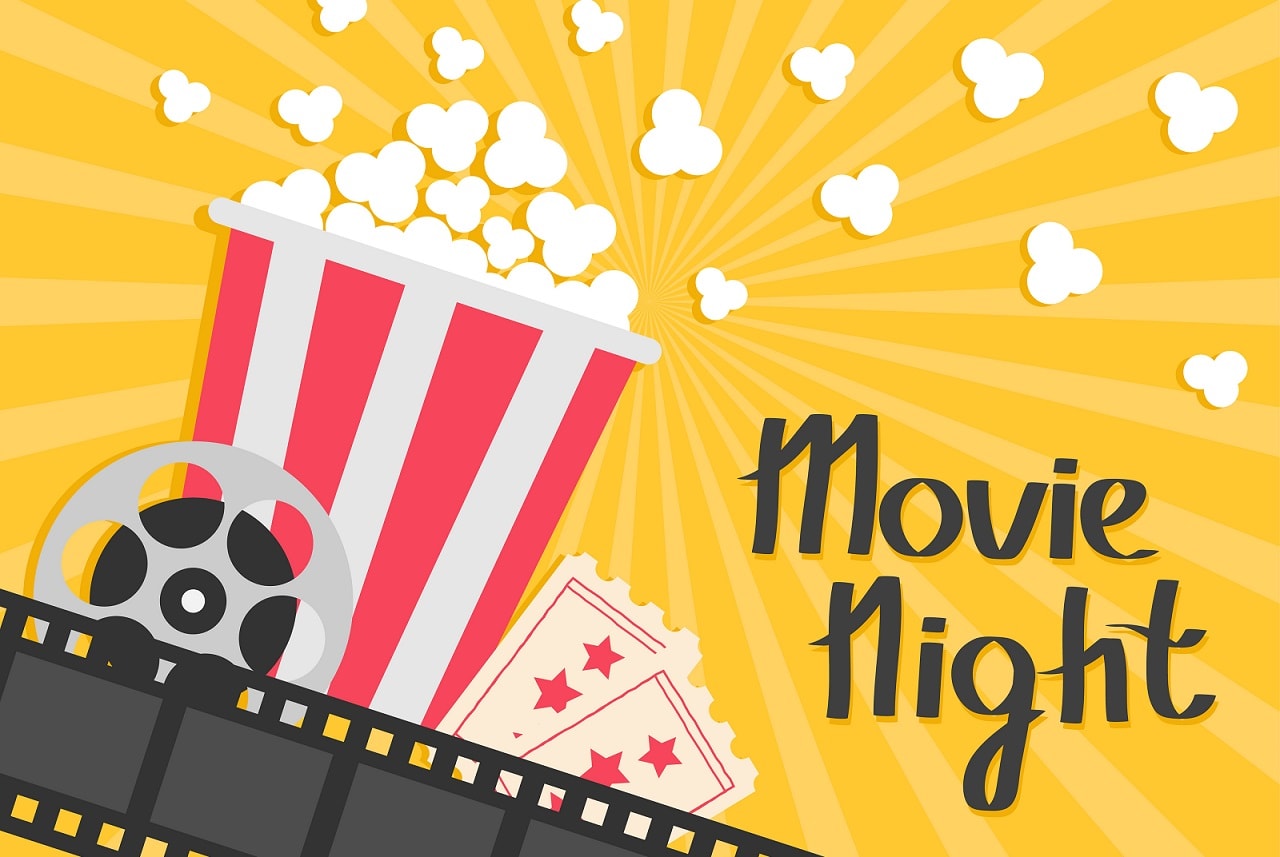 A grand movie screening is a perfect event to settle into after a long week of work, providing your members with both relaxation and entertainment. Instead of going to the theater, why not set up a projector in a bar or event space so you members can enjoy the experience, talking and drinking as much as they want without distrusting others. That's what makes the movie night such an outstanding event for interacting.
If you're looking to marathon why not try a Nicolas Cage Marathon, The Marvel universe movies, or even your favorite TV show. Arrange snacks but also encourage members to bring in something to share for an award-winning event.
7. Book club
Nothing beats the classic book club. These events are perfect for a lively discussion with others around good food. Set books that are both interesting and match the lifestyles of your club members. Also, encourage anyone who hasn't read the book to come along and discuss whatever else they might be reading. For special events contact the authors of individual books to learn more about its origins and encourage boarder attendance. Planning this event is sure to bring your favorite stories to life.
8. Laughter yoga
Like the saying goes: laughter is the best medicine. So if you and your members are looking to feel better physically and mentally why not give Laughter Yoga a try? When laughing, your body's oxygen increases allowing for better circulation, decreased stress, decreased depression and anxiety.
An event like Laughter Yoga is an excellent way to lift your club's spirits and help them connect to their selves. The series of playful, interactive and laugh-inducing exercises will need to be guided by an expert, so organize a day at the studio. Make sure you add a dress code to your event, asking everyone to dress comfortably!
9. Comedy night
Get your mind off things and enjoy a night of quality comedy. Whether the club is keen to try their hands at an open mic or have sat down to enjoy a performance, it's sure to be an event to remember. When arranging your comedic guest be sure to look at both headlining comedians and local talents. Who knows, there might be a rising star amongst your club members. Check out how Sydney's Comedy Festival kicks off their proceedings in a grand style.
10. Campfire session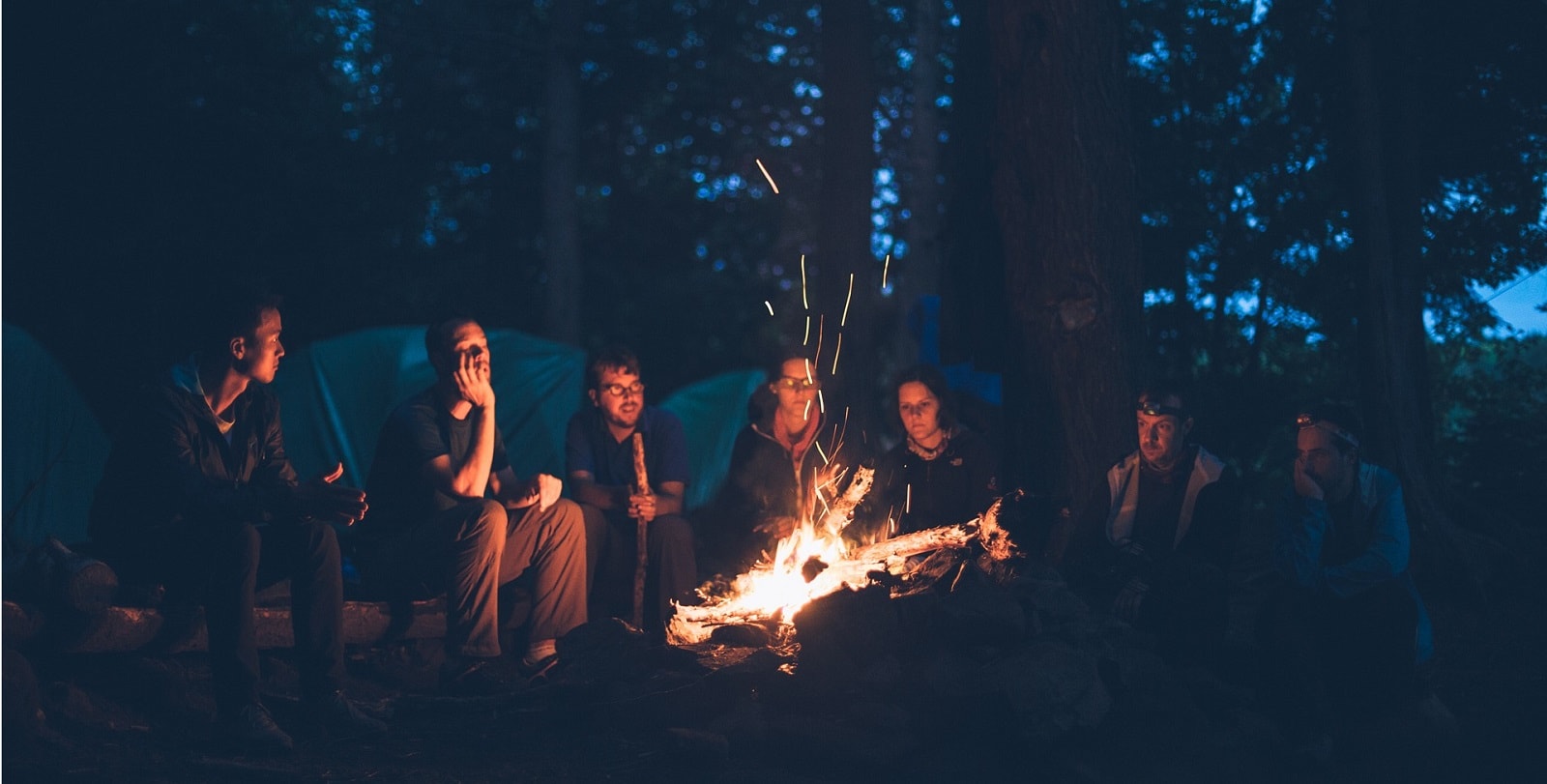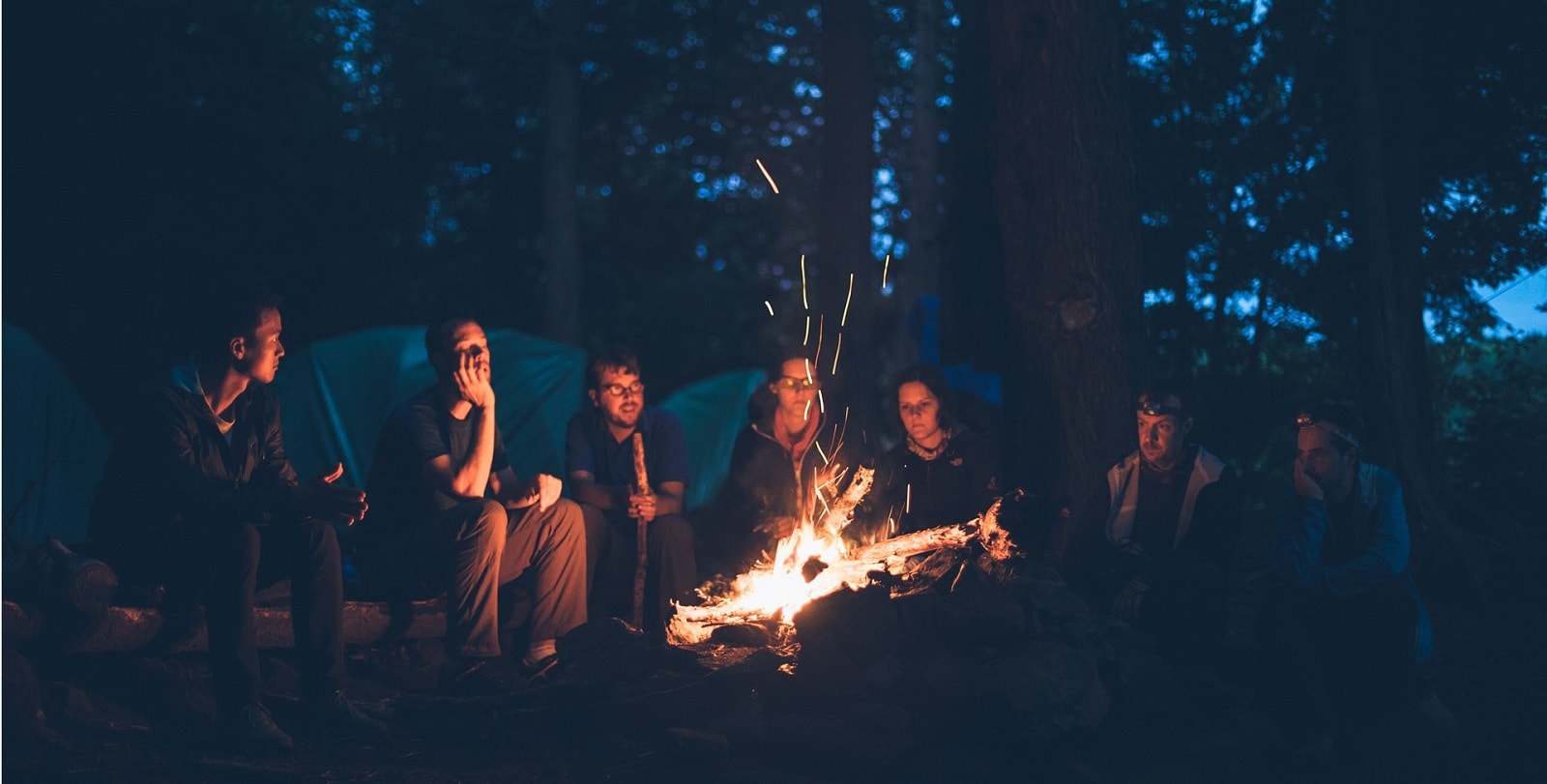 Invite your club members to gather around the campfire for a night of music and stories. It may be a simple event but, one that gets people to interact and get closer.
Fire bans in your area, or maybe there's no continent area to host? Not to worry! You can always stay in around the heater, tell ghost stories by torchlight and enjoy that traditional camping cuisine all from the comfort of home!
Whatever club you represent, we hope you have found the following event ideas inspiring. You can even try combining these ideas to come up with something new! When in doubt always think about what you and your members would enjoy, that's a sure way to ensure everyone is having a good time.
However, creating and managing club events can be very overwhelming at times. And here, EventBookings is a great option to consider. The easy-to-use event ticketing system can assist you in creating, managing or selling your club event tickets. You can get room to impress your potential attendees by creating an engaging event page and ensuring a secured event experience. It is that one platform that will fit the needs of any of your club event ideas, no matter it's a musical night or costume party.