Planning and managing events can be stressful for everyone involved. You may have the same knowledge, experience, and competencies as your team. Still, your efforts may yield poor results without a solid event management plan.
In a word, an event management plan describes all the details of your event organisation. These are usually laid out in an event management plan template and shared with stakeholders or the broader event management team.
By using a solid event goal and strategy as a starting point, an event management plan should outline how an event will be organised, from promotion to day-to-day logistics and post-event analysis. In this article, we will share all of the top tips of planning an event and what to expect in the process- all in a nutshell.
Let's start.
Define a set of well-optimised event goals: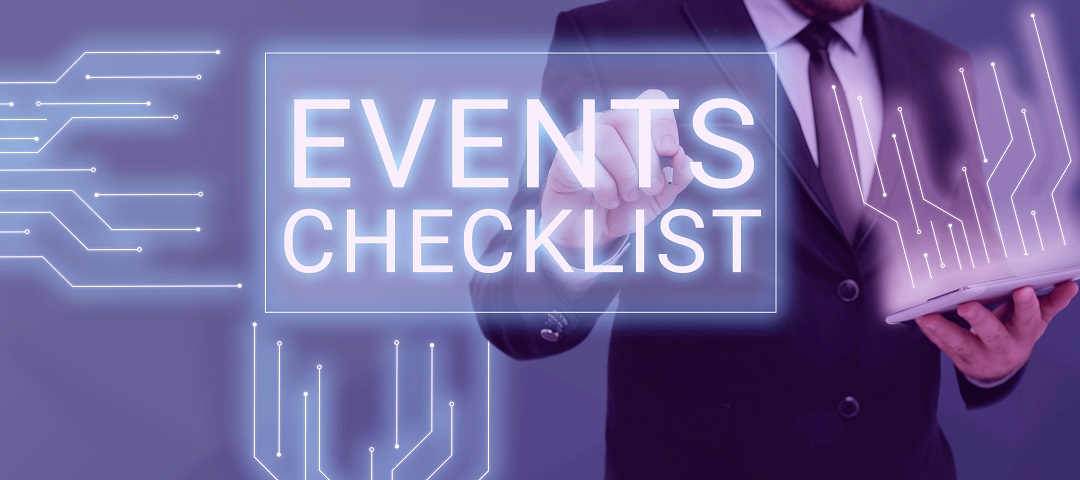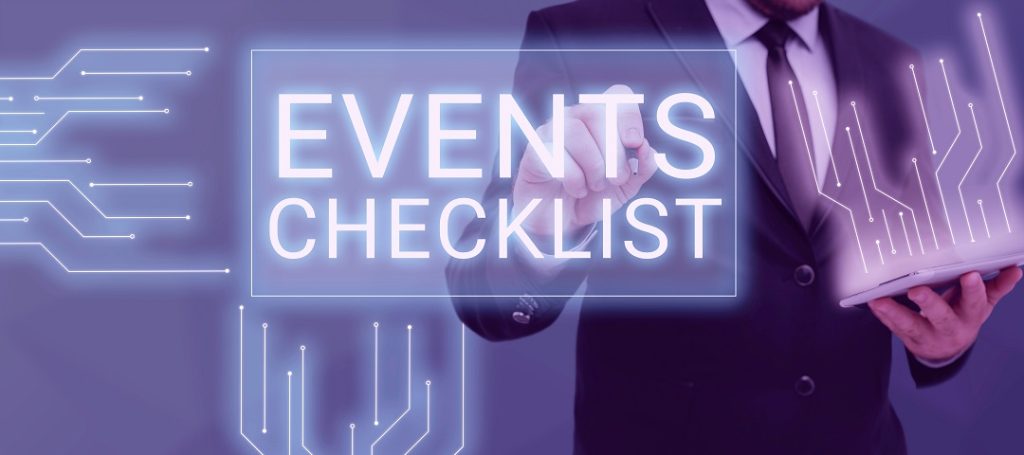 The event goal is where you start to get more specific. The terms "goal" and "target" are often used interchangeably.
Goals are often specific and measurable. Goals are the strategies and steps you use to achieve your goals.
Before you define your specific goals and objectives, spend some time thinking about your purpose. Your purpose is the overarching goal that will guide all your business decisions. For instance, perhaps your purpose is to advocate for a specific group of people, promote a particular political program, or provide educational opportunities for your community.
So before you define the goals behind the event, you simply document the event's purpose. Here are some key questions to consider when setting and defining event plans, goals and objectives:
Why are you organising this event?
Why are you inviting people to your event?
What are the essential things you want an attendee to leave behind?
How will you precisely measure your success?
"Goodwill" is a term often used when referring to the goals and objectives of the event. Why are we holding this party? Of course, to create goodwill with customers!
That kind of vague, utopian goal won't help you plan a big event. Instead, get specific: a better goal might be increasing sales or retaining customers.
Another overarching goal is "give back to the community." It's a great sentiment, but you need to figure out how it relates to your organisation's goals. For example, does a charitable gesture improve your brand awareness? Once you've tied your idea to your purpose and goals, you can start thinking about "giving back to the community" in terms of a well-defined purpose.
Set S.M.A.R.T. Goals-
You may have heard of S.M.A.R.T. Goal. The SMART framework is a set of criteria used to set goals across many areas and processes, from project management to personal development.
The goals of the event should be:
S – Specific:
What is the outcome you are aiming for? What is the deadline? A specific goal might be "attract 30% of high school students to visit for the fall semester by July 15."
M – Measurable:
This section is usually about numbers, such as dates, estimated R.O.I., and sign-ups, anything that can give a specific quantitative or qualitative assessment of success. It is always easier to work with measurable outcomes than with vague predictions.
A – Achievable:
You want to create goals within reach. Let's be honest: "Enroll 600 new students in one day" may not be attainable. Set goals that motivate you to succeed, but don't set unattainable goals. The problem with many event organisers is that they often live in fantasy land, hoping for unattainable fantasies. Setting realistic goals is an essential part of success. However, this does not mean that you will be able to avoid all challenges. Aim for something difficult but still doable under your specific conditions.
A – Relevant:
The goal should be related to your business goals. Otherwise, there is no point in continuing. Your goals should not only objectively reflect the interests and expectations of your target audience. Still, they should also be relevant to each goal you set for yourself. By focusing on the big picture of your event, you can easily see what's important and what might be overlooked.
T – Time-bound:
Goals must be time-bound, which means they have a set start and end date so you can measure whether you achieved your goal within the allotted time. Not yet. Create S.M.A.R.T. Being tied to your organisation's purpose and goals will keep you on track throughout your event planning process, from venue selection to post-event survey questions. When you have clearly defined goals and objectives for your event, it becomes easier to plan your event, promote it, and fit within your budget. And when you align with your goals that show up in our messaging, which means you'll communicate more clearly with attendees.
Set Realistic KPIs-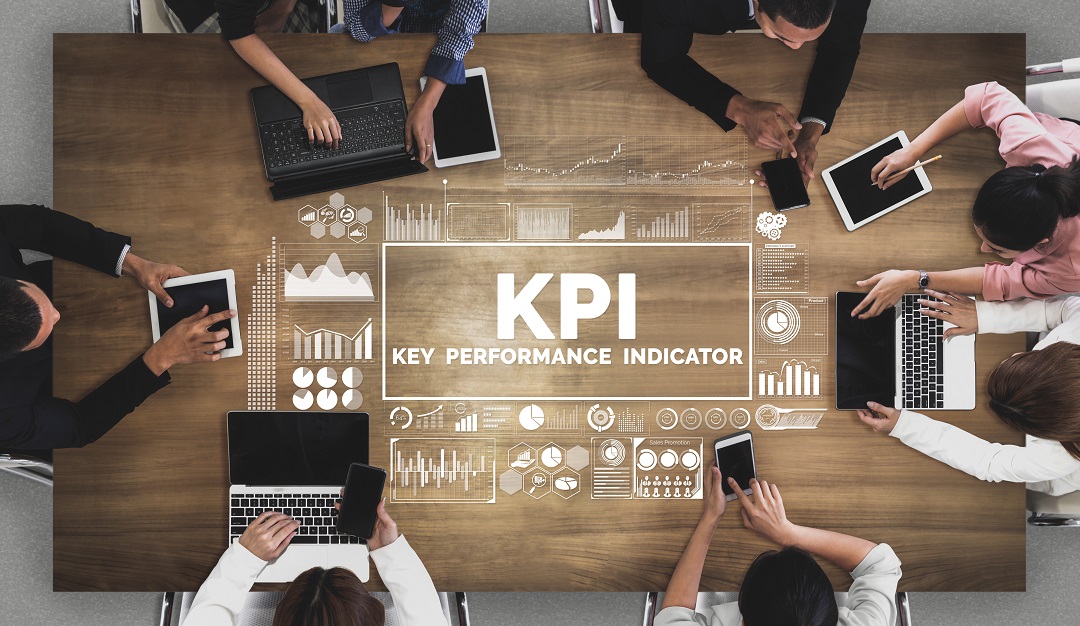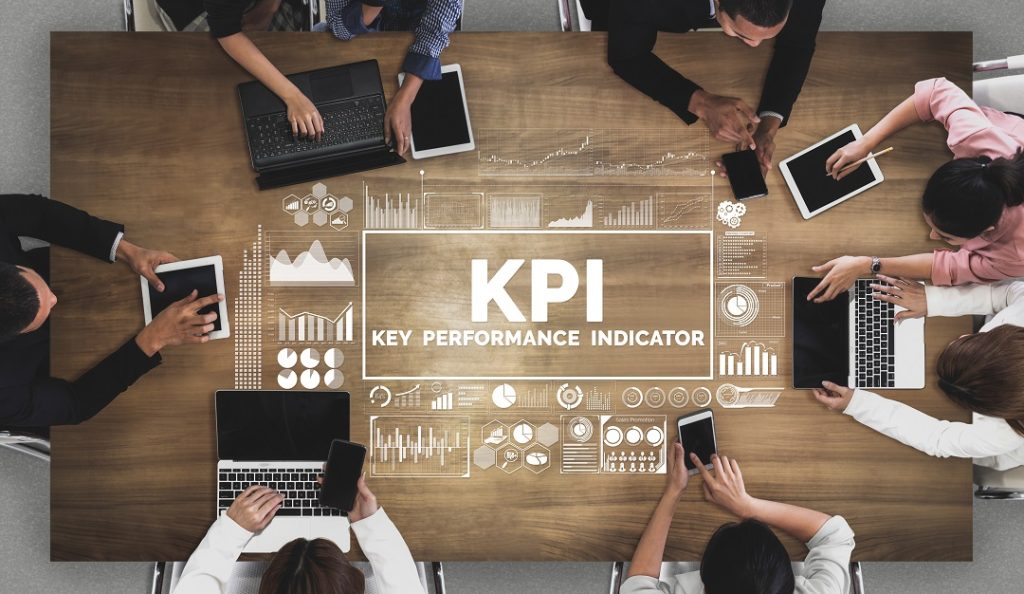 In short, you need to know if you are achieving your goals. How can you track the ROI of an event if you don't see how you measure it? Defining a list of key performance metrics and monitoring event metrics tied to your predefined goals can help you demonstrate that ROI.
Event management oversight is the only way to make event success a repeatable experience.
There are internal events and external events. They all have different goals. Internal meetings, parties, and meetings are organised to strengthen team spirit. They help develop ideas to solve current problems and even discuss business development together. External events can be launched to attract new talent, increase brand reach, or establish a certain image.
Only when you know what you want to achieve can you effectively measure it. And only when you know how to measure it will you succeed wherever you are. Here's a list of KPIs you should consider adding to your list.
1. Number of registrations
One of the most obvious metrics if you want to measure the success of an event is the number of event registrations. Who signed up correctly? Who doesn't have one? What areas are the most interested in your event? It is best to evaluate this information in real-time, so you can determine when (as part of promotional measures, for example) you have received an exceptionally large number of registrations for your event.
2. New participants and old participants
Leverage the subscription platform's data review capabilities to examine your participants closely. The more repeat attendees an event has, the more confident you, as the event manager, will be that your event idea will work. Depending on the type of event, there will usually be some volatility to some extent. Still, this usually indicates a problem if attendees don't return for other events.
3. Social network engagement
This KPI measures a direct user response to your posts, tweets, or contributions. So let's take a closer look at the comments, shares, likes, and new subscriber count. People usually only share what they can relate to. The more often a post about your event is shared, liked, or actively commented on, the higher the social media engagement. This, of course, has a positive effect on the reputation and image of your event and, therefore, of your company or brand.
By analyzing these key metrics, you can also find out what content is suitable for your target group and what isn't so that you can tailor your online communication accordingly.
4. Attendee on-site
A central indicator for the success of your event is the number of participants on-site, especially in relation to the number of previous registrations. What percentage of registered participants actually attended the event? If there is an unusual discrepancy in the event statistics, you should take a close look at the reason for this. This evaluation can provide important information about whether the content and topics you selected were able to arouse the interest of your target groups and whether the time and location were chosen appropriately.
5. Participant satisfaction
Attendee experience is one of the most critical factors determining an event's success or failure. If attendees are satisfied, they will have a better impression of your business and learn a thing or two. This can help your brand image and lead to additional word of mouth. Polls and event participation tools can help gauge whether attendees feel sessions or events are worth their time. Check out the social media mentions of the event. Use web-based software to track them and measure the sentiment of comments. Also, check the opinions of the reviews about the brand itself. Compare those before and after the event.
6. Event ROI
This is a metric that describes the monetary return of the event. Business is not charity. Every action must be profitable for the company, and profit in money is one of the main components. This brings you one step closer to answering the question, "Is it worth it?" » Add all event expenses. Check location costs, catering, speakers, software, beacons, and advertising costs. Then count all the financial benefits your business has gained from hosting it. Compare two values ​​, and you have it: return on investment.
Establish Event Budget-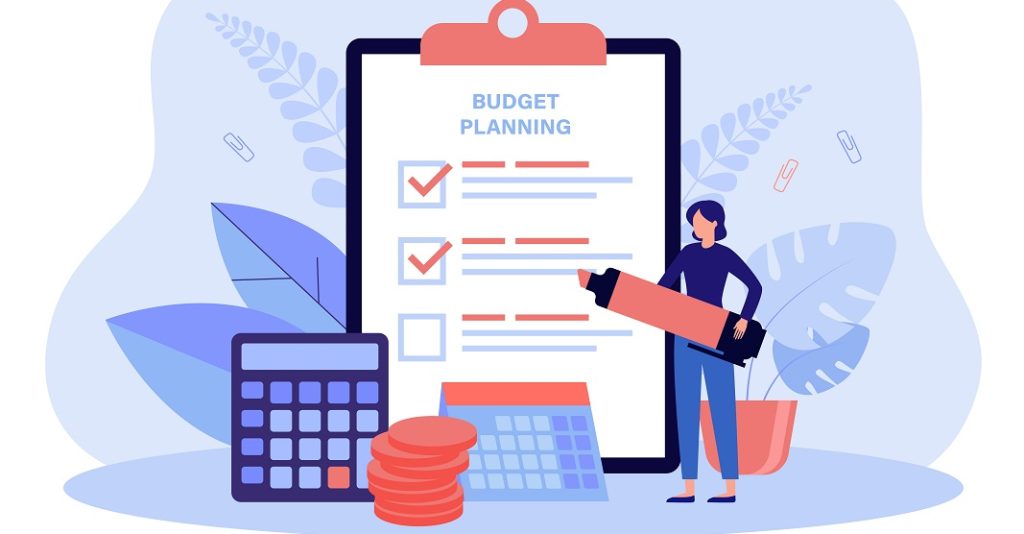 Creating a budget for an event can be overwhelming! With a long list of expenses, you can skip planning and go straight to contracting your suppliers. While it may seem like the easiest route – without a clear budget, you're setting yourself up to blow it.
An event budget is an estimate of the costs an event will incur based on established plans as well as research. Whether you are planning a small or large, elaborate event, your corporate event cannot exceed your budget. So, to start with the basics, you need to clearly define the type of event you are planning and the overall event budget. It's best to start designing an event around your available resources, not the other way around.
Here are some of the key steps you can follow-
Throwing a cocktail party with $10,000 to spend? A corporate conference with a $500,000 budget? A team meeting with a $3,000 budget? Whatever the event is, the first step is determining how much money you must spend. This overall budget can come from your manager, the finance department, or your budget manager. Although the budgeting processes vary, the importance of this step is right.
Your past events can provide you with a wealth of data and information on budgeting for your next event. Evaluate your past events to understand where you overeat or write poorly—exceeding printing costs. You may want to adjust your budget or consider new providers. For example, suppose you realize you're over budgeting after evaluating a previous event. In that case, you can enter your senior plan to understand better how you'll need to adjust your budget.
When you make important decisions like choosing a provider, location, and service provider, you come up with the final budget. At this point, you've signed multiple contracts and started paying your suppliers. The next step is to update your budget and ensure you always stay green. Once you've consolidated your budget, add an extra – contingency fund. Depending on the size or complexity of an event, you may want to set aside up to 20% of your event budget here.
Despite careful planning, there is always the possibility of a change in your budget. Contingency funds ensure that you are prepared for any changes or additional costs that could cause you to exceed your planned schedule. This will keep you from going over your budget all the time.
It is essential to obtain stakeholder approval for your contingency fund. While this is an emergency fund, you want the team to be aware and prepared if you have to get your hands on it. Give yourself some time with a reserve fund to relieve the stress of managing multiple moving parts.
Select the most suitable event date and venue-
If you're in the early stages of planning your event, you'll want to make sure you pick the perfect location and date. You want to choose a date that allows the most people to attend, doesn't conflict with holidays and vacations, and will work for you and your event organisers. Check your schedule, as time will affect many decisions, including your chosen location. After your guest list is ready, the date of your event will be the next limiting factor. Depending on the type of event you are planning, you may need to be flexible with the event date to get the desired venue, or you may need to be flexible with the venue selection to get the desired date. You should start location planning by knowing where you or your client can be flexible.
Here are some questions to consider:
When are your guests most likely to go there based on their schedule?
What locations have the appropriate and available space for these times?
When is the best time for your management team to host an event?
When planning an event venue, one of the most important pieces of information you need to know is who your guests will be and how many people you plan to attend. While the type of event will undoubtedly influence the choice of venue, its capacity is one of the main factors limiting the event space. Ensure you know at least an accurate estimate (probably a range) of visitor numbers, as this will determine your venue choices immediately. It would help if you also considered your audience. Ensure the venue reflects not only the event itself but also the tastes and expectations of your guests.
As the number of guest lists and event dates can be narrowed down, it is crucial to identify where the event can take place. The venue you choose should have a suitable space for the event you're planning. Will your event require a dance floor? Will you need a PA system? How about a speaker's podium or a projection screen? What kind of table setup do you need?
Once you gather all the probable answers and align it with the allocated budget, you can safely choose a date venue and proceed to the next step.
Choose the Best Event Management Software-
Technology is the key to organizing successful events, serving a useful purpose, and achieving the desired results. What used to rely on paper-based processes has evolved as our reliance on technology has also increased. The event management system is here to increase efficiency, provide more data and analytics, reduce manual processes, and help demonstrate event ROI.
Additionally, event technology is active in keeping attendees engaged and thrilled through exceptional event experiences. Unlike most video conferencing services, event management platforms aim to deliver tailored experiences and specific benefits to many organisations, such as automating manual tasks, which take a lot of work.
When finding the right event management software for your organisation, you need to evaluate your individual needs. All types of meetings and event planners benefit from event technology, but not all need the same features and functionality. From large organisations hosting hundreds of events each year to small organisations hosting one flagship event each year, every organisation needs a different level of event technology. Here are some of the features of a cohesive event ticketing platform-
Marketing and Event Registration
The right event management software or ticketing platform should registrant-to-attendance conversions with promotional event marketing tools.
Ticket sales and payment
Your event management software will allow you to sell event tickets and process payments easily and quickly. A range of customers or organisations similar to yours: Does the vendor specialize in small social events? Large businesses? Is their technology evolving? Excellent customer service: It takes time to integrate and learn new technologies. Choose a software that can give you the tools to succeed and provide you with the support you need.
Reports and statistics
When data is power, static and report-focused event management systems are always critical. Event management systems like Conference Compass offer live Q&A, live voting, and session and speaker reviews. Understanding what your attendees like and dislike will help you and your organisation knows where to focus your efforts and where there are the key areas for improvement.
Prepare event promotional and marketing campaign-
With your goals in mind, prepare your marketing campaign, starting with the event schedule and speaker list. You can also highlight key messages, such as the benefits of attending the event, keynotes, testimonials, or videos from a previous event.
Make sure you have a good content management plan before taking the next step, creating an event website and app and starting to promote. This will save you a lot of manual work and wasted time. Of course, not all information about your event will be available immediately, so you may have to continuously update event websites, event registration pages, and various documents, such as the events application. Because an event is a special moment that attendees look forward to, creating anticipation in event marketing campaigns helps drive action.
Content marketing is a reference channel to build momentum before the event. In particular, content that heavily focuses on the "behind-the-scenes" aspect of an event can be an effective way to build significant excitement.
Similar to a serial content strategy, creating an email marketing strategy that involves sending out multiple emails over a period of time is an effective way to retain your audience.
A nurturing email campaign aims to gradually drive the recipient to the desired action (i.e., sign up for an event) through a series of emails. The timing of each message should be spread out so as not to flood the recipient's inbox and create an unpleasant experience.
Beyond timing, your emails should be segmented so that each message is as relevant to the recipient as possible. Filtering by job description, geographic location, and industry is an excellent way to ensure that relevant messages are sent to the right people, leading to higher click-through rates and, thus, more visits and registration.
Last Words-
Proper planning is essential to ensure its success when hosting an event of any kind. A poorly organised event can damage a business or organisation's reputation more than any event. Proper step-by-step event planning covers all aspects of the event, from the concept and initial concept stages to the schedule for the night. And we hope our list of event planning tips and strategies can help you plan an awesome event- regardless of the budget, target audience or venue.