Today, podcast sponsorships are one of the fastest-growing revenue streams for podcasters. Getting Sponsorships are one of the best ways to create a steady flow of revenue from your podcasts. In this post, we'll walk you through the basics of how to get a sponsorship for your podcast.
What is podcast sponsorship?
Podcast sponsorship is like advertising, where you get paid to talk about something. A podcast sponsorship is established on a transactional relationship between an independent content creator and a company or other individual. They provide the host with some form of compensation (usually financial) to leverage the show's audience as potential new customers.
Your sponsor wants to promote something so that they will offer you some money. Podcast sponsorships are becoming increasingly common. There are now many websites that specialize in this type of thing. You can visit these sites and see what sponsors are available. You can also check with your local radio station. Most stations will pay you if you can get them, new listeners. Many podcasters are making more money than they were before.
How podcast sponsorships do works?
Podcasts are getting popular worldwide, and brands are taking advantage of this. Brands are willing to invest in podcasts because they know that if they do, they can reap big rewards. As long as your brand has something to offer, you will have a chance to earn some money. You may not like listening to ads, but if you are talking to an audience that wants to hear you, you'll have no choice but to talk about your product or service. This is why many businesses turn to podcasts as a medium for promoting their products and services. A recent study conducted by Edison Research found that podcasts are highly engaging because people love to learn about new products and services.
Ways to find podcast sponsors-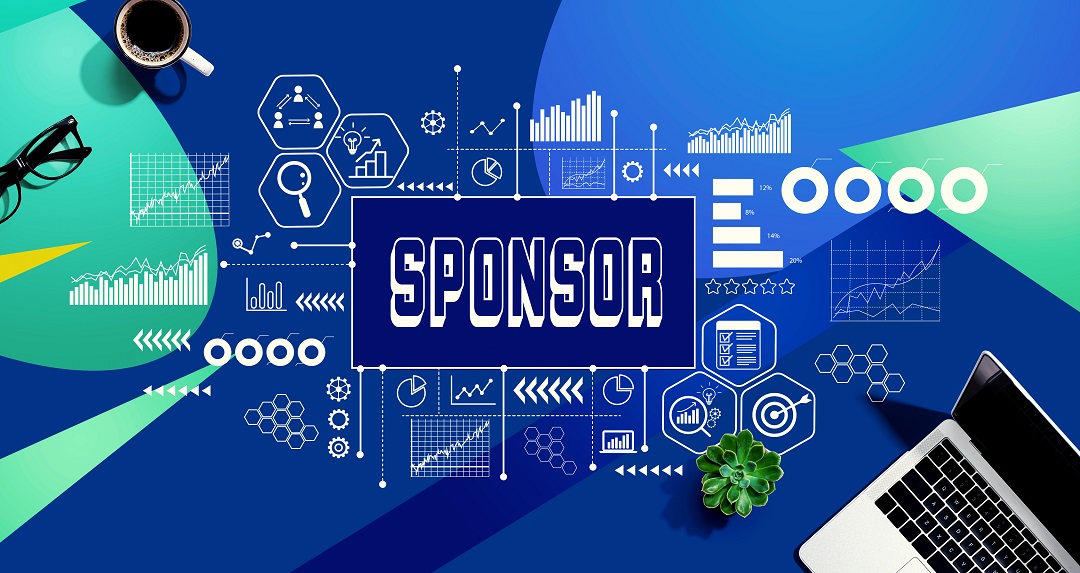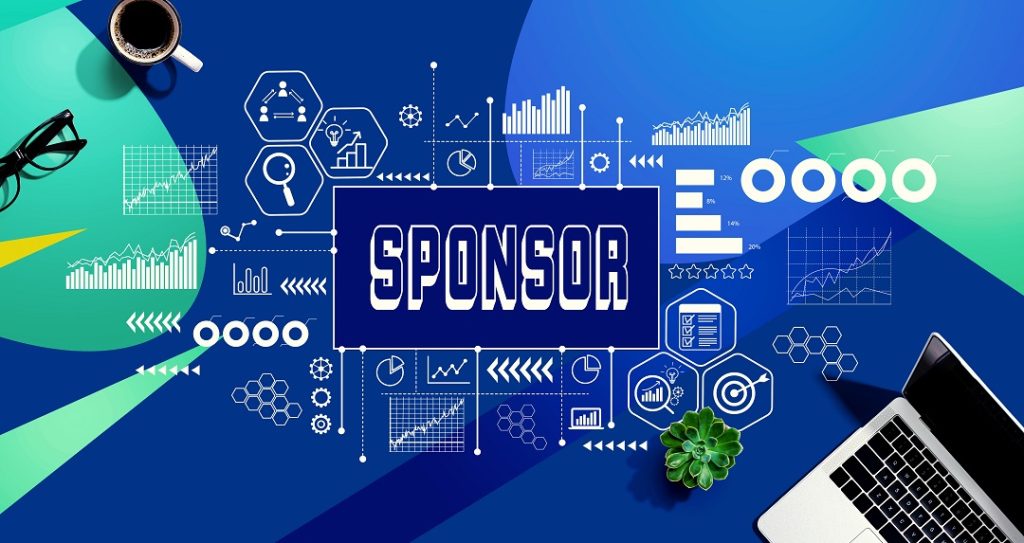 To make money from a podcast, you should look for sponsors. The sponsors usually give the host a certain amount of money in exchange for some of the host's time. Here we are presenting some trending ways to find podcast sponsors:
1. Be approached by a brand:
There is no sure way to make money doing a podcast. However, if you build a solid reputation in your niche, you can earn a few hundred dollars monthly from sponsorships. There are different ways you can make money through a podcast. One way is to sell advertising space on your show. If you can rank your podcast in the top five shows in your niche, you might be able to get paid for advertising your performance.
2. Put on a live podcast event with a ticketing system:
A Live podcast event offers dynamic opportunities to make money. Getting sponsorships for podcasts through a live event is the most obvious. If you are in the shoe were thinking of ways to get podcast sponsorship, a live event could help you in that case.
A live podcast event also works like other events. You can sell tickets, sell merchandise and provide advertising opportunities for sponsors. Parenting with event booking agencies will help you to execute a memorable and profitable live show. They will even help you sell your tickets and cooperate with your sponsors. You can also sell some free tickets to engage more audiences. If your audience gets involved, they likely tell all their family and friends about their favourite podcast going live. Never underestimate the power of word of audience mouth.
3. Join podcast network:
There are some of the largest podcast networks in the world. You can join them for free, but you must provide them with the audio files of your podcast episodes. Once they approve your podcast episodes, you can make money off of your podcast through these networks.
The next step is to look for podcast sponsorship deals on these networks. You can find these deals in a variety of ways. Some networks will offer you a free trial to see how your podcast will perform on their network. After signing up with them, you can also search for companies interested in advertising on your show. To do this, you can register on podcast networks like Midroll, AdvertiseCast, PodcastOne, Authentic performances, Ad Results Media, Adopter Media and so on.
4. Use podcast ad marketplace:
The best part of a podcast ad marketplace is it is usable for all podcasters to pivot on the type of marketplace. Podcast ad marketplaces connect sponsors with podcasters. Brands can search through thousands of shows and keep finding one that feels like a fit for them and reaches out to the creator to strike a deal. Ad marketplaces can earn anywhere from 10% to 30% commission off your sales, and the competition can be high. Some ad marketplaces to consider are Podcorn, Gumball, Acast, BuySellAds, and Podbean Ads Marketplace.
5. Use affiliate marketing:
Affiliate marketing is the finest way of getting podcast sponsorship. Affiliate programs are great for smaller shows with engaged audiences. They're essentially an agreement between you and a particular brand so that for each sale you drive, you'll receive an agreed rate of commission. You'll usually be given a unique link to track your sales and performance. Anyone can technically set themselves up with an affiliate program, and you don't need to have a listenership of a specific size to start. Even affiliate marketing doesn't require a download. You can take help with affiliates like Amazon Associates, Audible, Buzzsprout, Barkbox and so on.
6. Pitch Directly to Brands:
It is essential to make a list of the companies that you think can benefit from your podcast. You can find these companies by researching the companies you think might be interested in sponsoring your podcast. Once you have a list of leads, you will need to contact the person who can help you for making sponsorship decisions. The person you need to get may be the person who approves your podcast sponsorship proposal. Before approaching this person, you must demonstrate that investing in your podcast can benefit the company. You should be prepared to prove to them that the company will receive a high return on investment by sponsoring your podcast.
You might have heard of the term 'cold email'. This is where you send a message to a business owner without having an established relationship. A cold email is basically an email where you try to convince someone to sponsor your podcast. You must first make sure that you know the person and that he is the one you should be contacting. You should be cautious because you may lose your credibility if you send a cold email to someone who does not know you.
Podcast pitch template-
A podcast pitch is a short but technical email that describes someone the reason they should book you as a guest on their podcast show. The goal of a podcast pitch should be to get the host to write back to book you. To succeed with a podcast pitch, you need to write something relevant to get the other end person off the pitch interested in hearing more from you. Always try to get to your point quickly. Your goal should be pitched as brief but still convey the value you can add to the show.
Email podcast pitching-
When you are up to podcast pitching, your email should consider including some essential facts:
The reason for sending mail
The cause why the audience should care
What makes you the perfect person to talk about the selected topic
Giving the proposal that you want the person to book you as a guest on the podcast
In the end, you should add a short bio with some credibility.
Sample of a pitch template from a guest:
Subject: I am a big fan of [show name]

I recently listened to an episode of [show name] about [main topic] with [guest name]. I found some points on the issue, and it's insightful.

After getting stuck on your show and knowing more about your audience, I believe I wouldn't let you down as a guest and could add some value. [Describe your specialty]

You can catch me talking about it here. [Link to the blog, post, interview, video, or anything you have]

I can also assure your audience can be benefitted hearing me on the show. [Add details of your media kit]

What do you say?

[Signature]
Final words
In conclusion, it can be said that to create a successful podcast, and you have first to understand your audience, what they want, and how you can best help them. It's essential to create a brand for your podcast and establish a relationship with your listeners to get sponsorship. You take help from the above strategies to reach podcast sponsors.