The dynamic nature of event planning and production necessitates constant knowledge of the most recent developments. Event planners must stay on top of the most recent developments in the events industry, whether it be coming up with interactive event ideas, making events more environmentally friendly, or staying current with the most recent advancements in event technology. One of the most significant benefits an event planner can achieve is the satisfaction of establishing a place where people can engage. Still, things may fizzle fast if the audience does not appreciate the event.
Given the amount of resources they use and the fact that they often need to catch up on what attendees would hope for in terms of interest, interactive event concepts have become increasingly popular among participants across the world. Ideas for interactive events may keep you on the cutting edge, solve event problems, and entertain and interact with attendees simultaneously.
This article includes a list of 20 significant interactive event concepts that are popular now and will guarantee that conference attendees will have a good time.
Responsive Flooring
Responsive and interactive flooring may be an intriguing idea that is a significant hit and makes the venue more engaging without permanent installations or alterations, whether for a dancefloor, event entry, or the main hall floor. Projectors and tracking cameras are typically used to create this for various effects. Some of these involve moving sceneries being exhibited with components interacting with the user as they walk past, such as a koi pond where the fish swim away as you come close to them. Alternatively, you may have a floor game that requires players to run after and capture various objects to score well. This might be added to bigger floor spaces or upgraded to accommodate interactions with more visitors.
Interactive Trivia
Trivia games rule the roost for interactive event entertainment, providing unmatched versatility and adaptability. There are countless possibilities, whether you decide to divide people into teams or promote independent play. You can choose between using event technology for a more contemporary experience or the conventional pen-and-paper approach.
Trivia contests are the perfect event entertainment since they can target specific populations. Trivia games may be made to fit any event, from organising a sizable, in-person conference to a small, online meeting. Kahoot is an excellent example of an interactive trivia platform. You may use Kahoot! to add engaging quizzes your guests will like to your event. Players can use their cell phones or other gadgets to play. Real-time leaderboards and captivating graphics up the thrill factor and encourage healthy competition.
Casino Night
Casino nights and other entertainment suggestions are sure-fire hits. They allow participants to unwind and enjoy the thrill of casino games. A casino night may also be used for fundraising, among other things.
Casino evenings are perfect for in-person club event ideas, but with the help of online event platforms like 6Connex, event organisers can also include distant guests in the casino experience. Planners may easily combine virtual and real gaming using breakout rooms to create a compelling, interactive casino night experience that crosses geographical borders.
Solution Room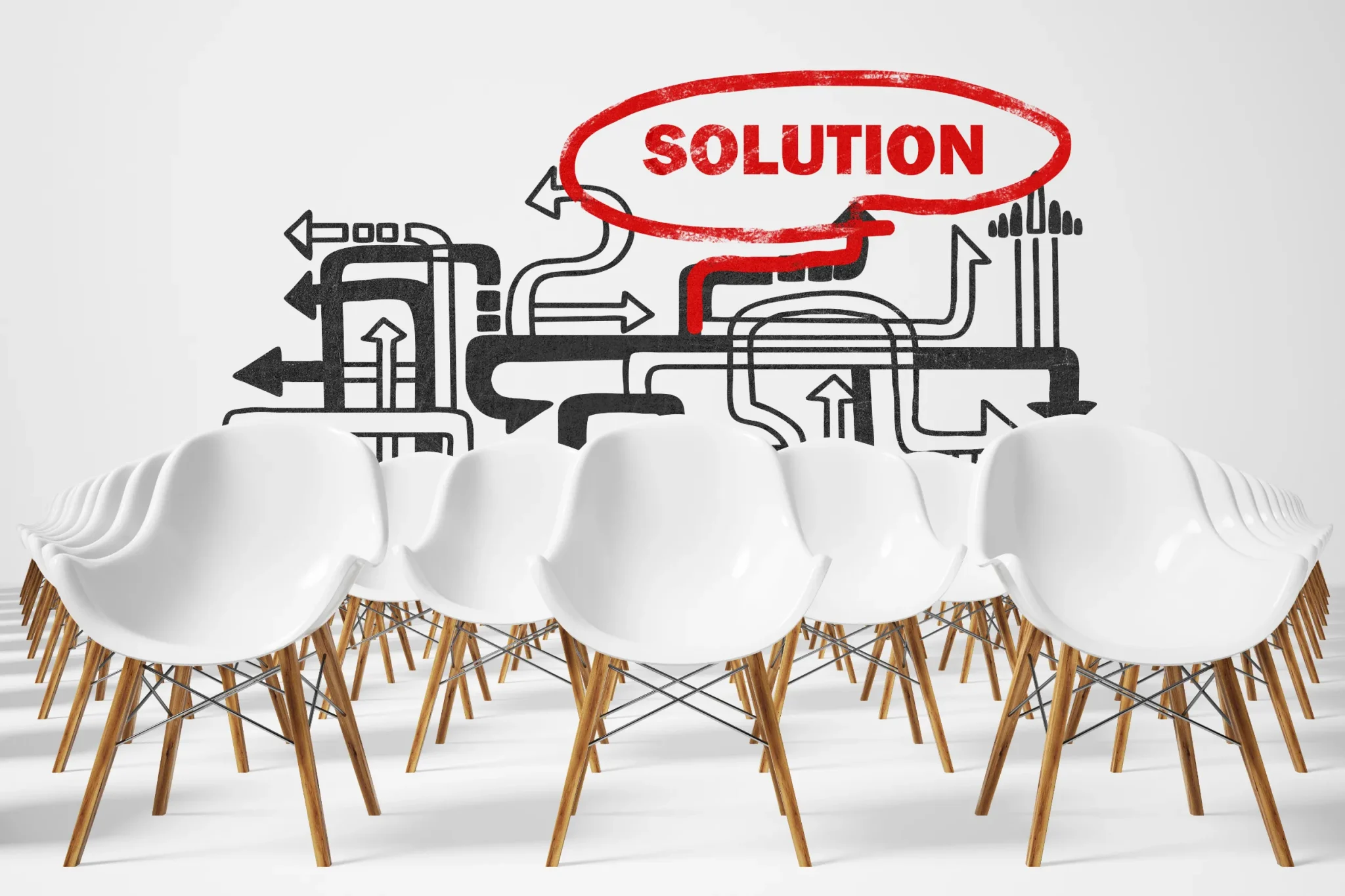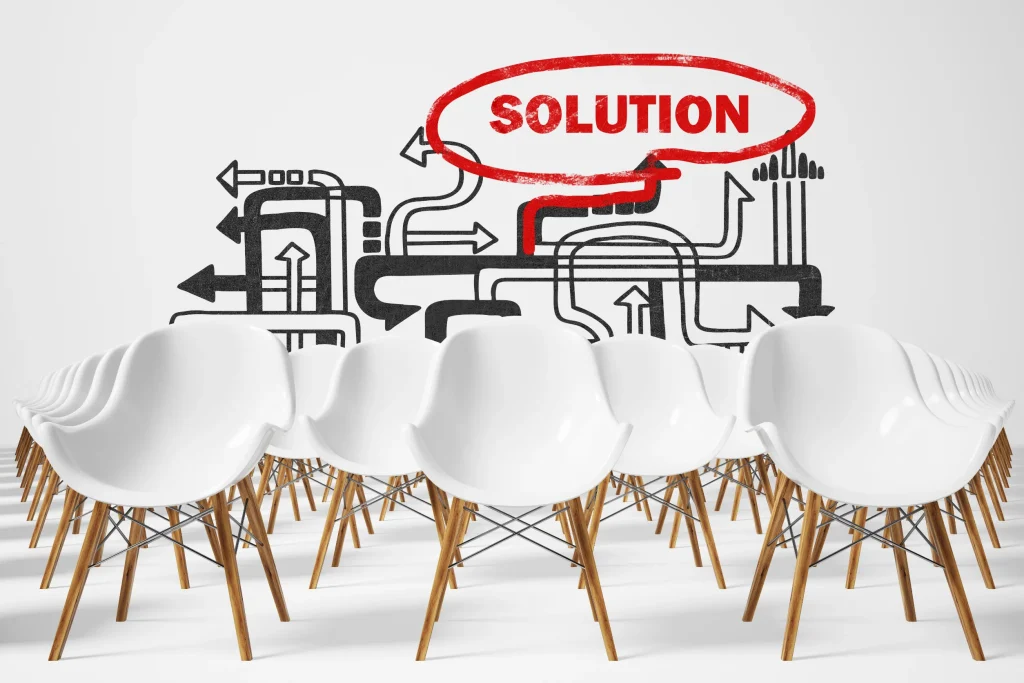 The Solution Room is a fantastic resource for finding a solution! This is not just one of the most participatory event concepts; it also uses participant expertise and insights to assist folks in resolving a specific difficulty. Start your meeting or event by giving everyone a moment to reflect on a challenge they are facing.
The attendees should then be split into two smaller groups. The first group consists of individuals who alternate sharing the issue. In addition, they will discuss how difficult the participants perceive these issues to be. The second group will discuss the level of expertise and potential solutions each visitor offers. Five minutes can be used for brainstorming, and seven minutes can be allocated to discussing each problem. To help the second group develop solutions, each first group member should describe their issue to them.
Booth Games
A wide choice of vendor booths must be planned when organising event entertainment at a trade fair. Additionally, provide interactive activities at the booths to increase visitor interaction. Encourage participants by offering high-value gifts and rewards. These games with prizes provide a vibrant and engaging event atmosphere. Here are a few instances to think about:
Ring Toss
Mini Golf
Darts
Interactive Prize Wheel
Arcade Games
Silent Disco
If your event involves showing several knowledgeable speakers to the attendees, this interactive event concept works rather well. During the event, provide the participants with wireless headphones with various channels. The attendees can then select a speaker to focus on or move between multiple speakers by choosing who they want to listen to.
One of the greatest and best advantages of having silent disco lectures is that visitors will constantly hear the content that interests them without becoming bored. Just make sure that the participants respect the silence experience by neither clapping nor speaking aloud. To prevent the speakers from being interrupted by other speakers in the room, you must also require them to wear sound-blocking headphones.
Virtual and Augmented Reality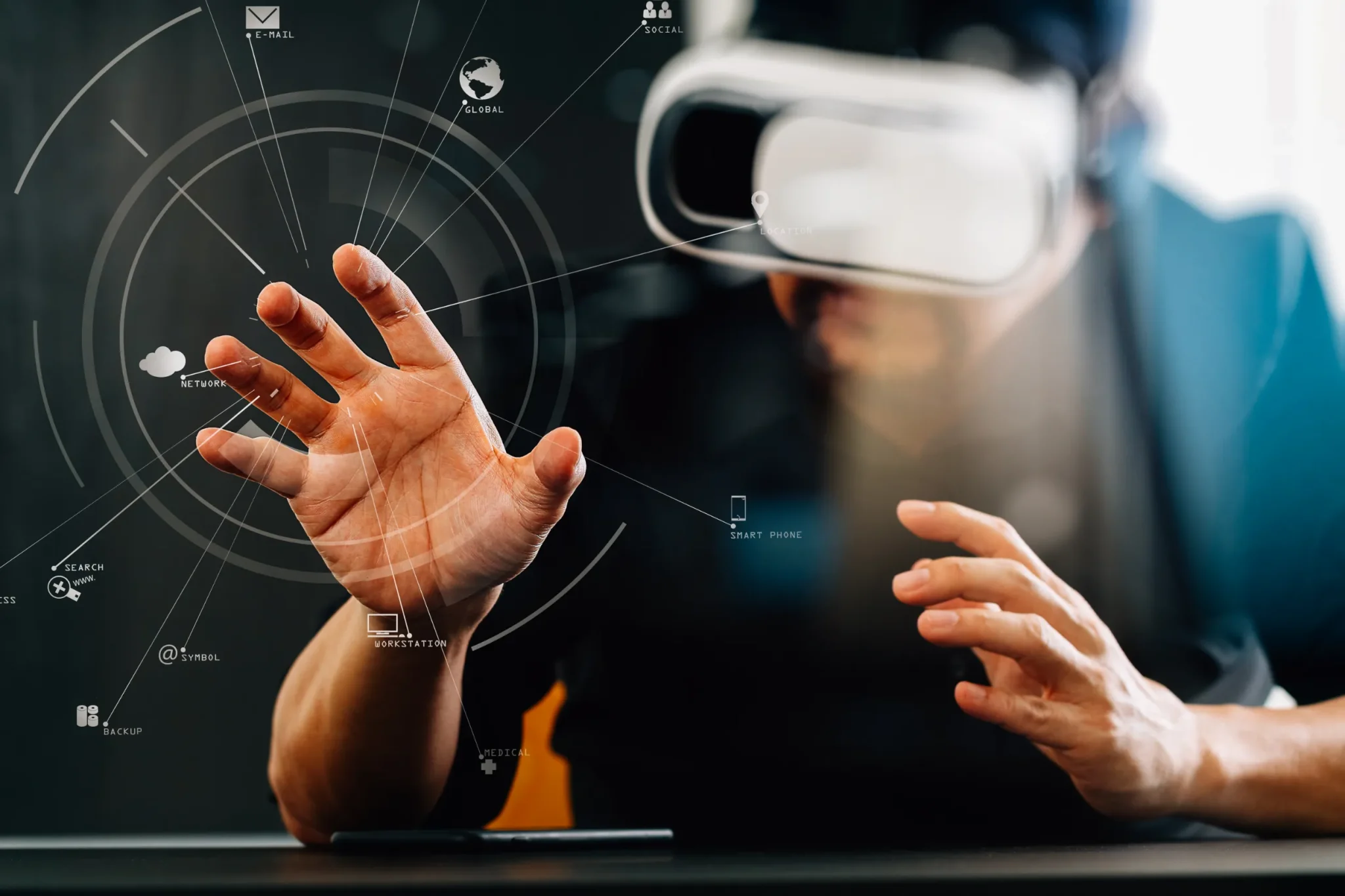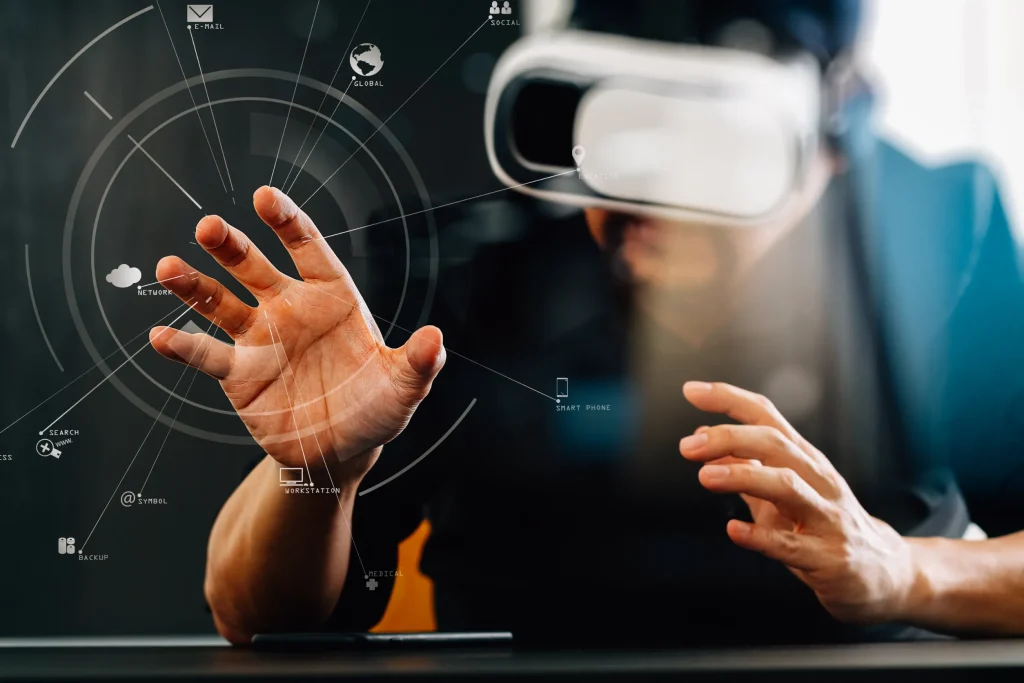 Virtual reality (VR) and augmented reality (AR) have recently experienced a meteoric rise in popularity. Nowadays, almost all forms of entertainment, including events, include this technology.
Both technologies are becoming increasingly accessible, letting users explore the boundaries of their creativity. For instance, a virtual skydiving simulator allows guests to experience skydiving without leaving your event.
Customisable Swag Station
Clothing, accessories, and other things that may be customised are referred to as customisable swag. Customised merchandise is unique, memorable, and cherishable, which is the purpose behind giving customers something they'll retain.
For instance, a caricature artist who accurately depicts your participants is more likely to aid in their memory of the event than a branded t-shirt.
A fun and engaging method to make a unique item that forges a connection to the event is through a bespoke swag station. Sponsors may display their logo or brand messaging on the swag products, making it a fantastic marketing tool for them.
Escape Room
Escape rooms are the perfect venue for a virtual event. An escape room offers more than simply a way to leave a situation. It entails scouring an area with a group of people—co-workers, friends, or members of an online community—to locate hints and work out puzzles to solve the mystery and leave the place in the allotted time.
Some virtual rooms might appear to be actual rooms thanks to 3-D graphics. These interactive event concept suggestions promote cooperation, teamwork, critical thinking, and communication, which are crucial for team building. You can incorporate topics like speakeasies, Harry Potter, rock & roll, Ancient Egypt, etc. as examples. One of the most engaging event concepts is virtual escape rooms, which, when done effectively, can be a lot of fun.
Interactive Food and Drink Stations
Imagine how happy your guests will be to find a variety of interactive food and drink stations dispersed around your event. A wall of doughnuts, a live stir-fry station, or a personalised champagne cocktail bar are just a few of the inventive ways you may feed your guests while also impressing them.
Other suggestions for interactive meals and beverages include:
Ice cream bar: Your visitors will beg for ice cream as they create their own cones or sundaes. Include all the garnishes, such as whipped cream, almonds, caramel, and chocolate.
Burger bar: Allow guests to create the ideal burger. Make sure to offer dishes for both meat lovers and vegetarians.
S'mores station: Visitors may enjoy roasting marshmallows over a fire and carefully assembling their s'mores.
As opposed to conventional catering alternatives, interactive food and drink stations allow guests to mingle. The relationships they establish may extend beyond your occasion and raise guest satisfaction.
Social Media Contest
Social media contests never fail to draw attention, whether in a physical location, online, or hybrid environment. One of the most interactive event ideas is as simple as creating a fun hashtag for your gathering and ensuring it stays pertinent to the situation. You may or may not want to set up rules for the contest, but one requirement you must provide is that the contestants use your contest hashtag and mention their location. All set to go is your social media contest after that.
Continue by posing a query and allowing your audience to respond. In a remote conference setting, for instance, you could invite attendees to post a snapshot of their participating location, along with the hashtag. Those who do not meet these criteria will not be eligible to win. In this situation, you may see pictures posted from the stunning Seychelles beaches or an Indonesian rainforest refuge. Although selecting a winner may be challenging, make sure to select the post that best meets the contest's requirements and has the greatest layout.
Campfire Session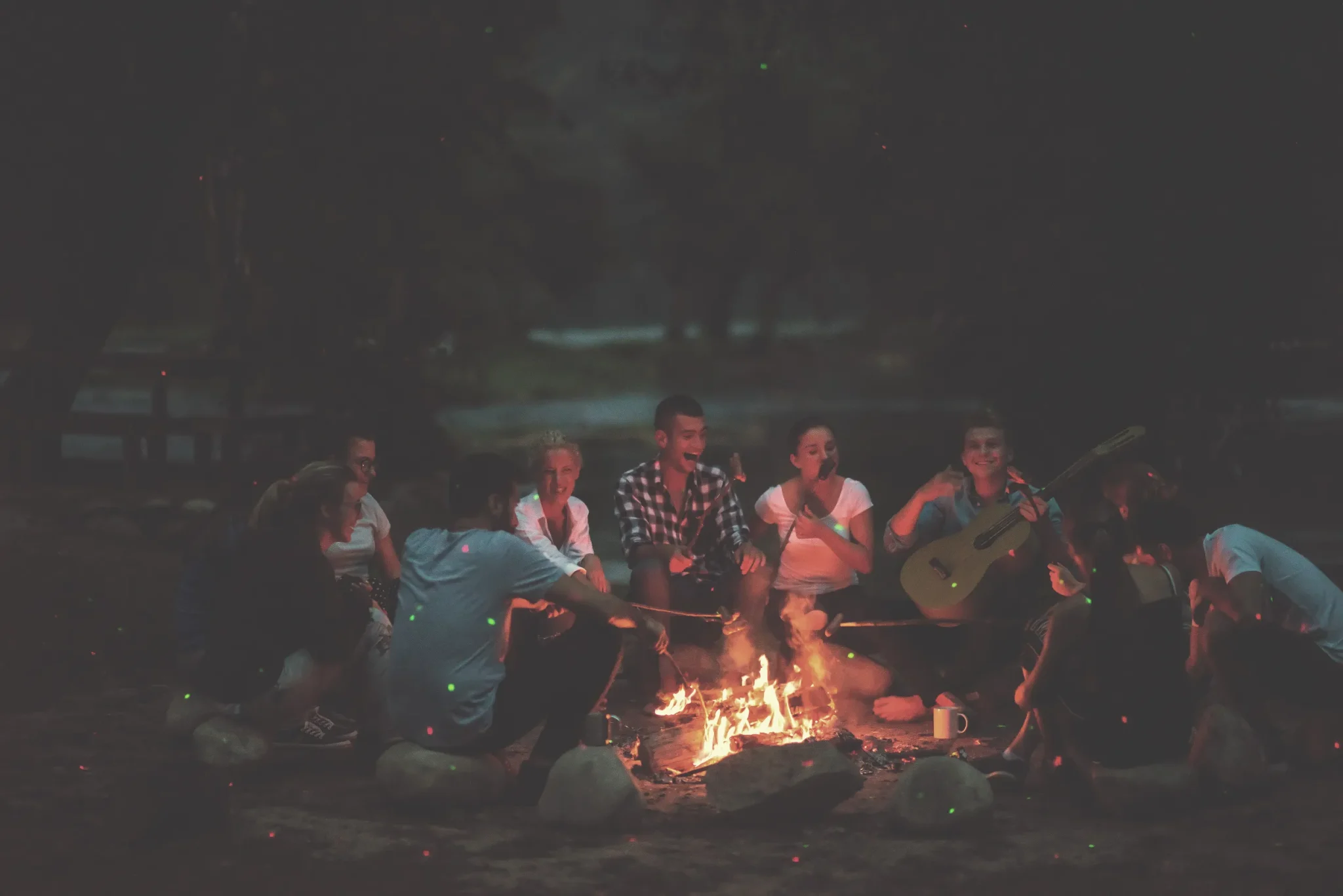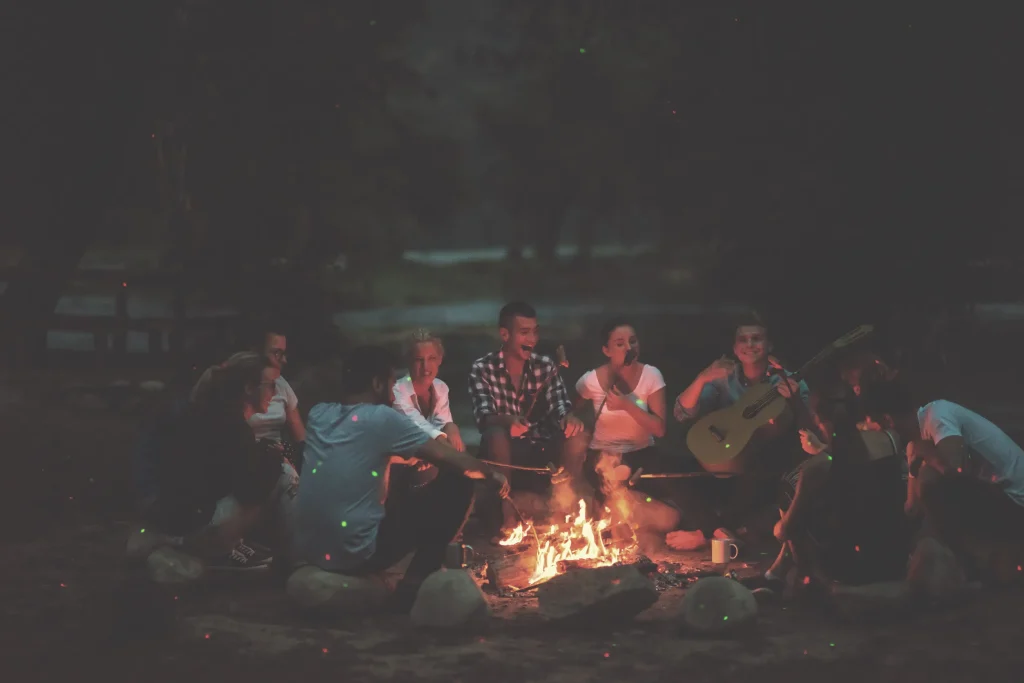 Dozing off while quietly listening to a speaker is possible. Because of this, many artists are converting their speaking engagements into campfire discussions. A facilitator facilitates the conversation between one or more experts using this format. However, the conversation occurs outside before a bonfire rather than in a conference room.
Campfire gatherings foster a comfortable mood and a sense of community. They provide an alternative to formal conferences, allowing participants to relax and socialise in an enjoyable setting.
Live Chats
This proposal can improve communication via live chat, audio, and video. It would be excellent to have for virtual and hybrid events. These kinds of interactive event concepts not only promote free speech but also help people get to know one another. What if conference attendees didn't socialise or network with anyone while they were there? These guests would be less inclined to sign up for the subsequent events if it turned out to be an uninteresting affair. The hosts, participants, sponsors, and speakers may connect in real time using the built-in communication capabilities via live chats.
Circus Show
Circus performances have gained interactive entertainment event idea status due to performers like Cirque du Soleil. More recently, the interactive entertainment group have assisted event organisers in enhancing their visitors' experience using mystery.
To engage your audience on the ground, use mimes and magicians. Then, offer them something to speak about and make it simpler to discuss when networking with the impressive performances of contortionists, acrobats, and aerial artists.
Live Performance
Your audience will be able to get up and dance throughout live performances. Hire a cover band (or a genuine band if your budget permits) if your event has a decades-themed theme. For instance, musicians performing tunes from the 1970s would be at a disco dance party. The excitement will remain strong, and attendees will enjoy being immersed in nostalgia for their favourite tunes.
Develop a setlist with the band that will meet everyone's expectations, if not beyond them. Additionally, check to see whether they are prepared to interact with the crowd while performing.
Group Check-in
Some occasions, whether in-person, hybrid, or remote interactive corporate event ideas, go longer than just one day. You may occasionally check on the event participants to see how they are doing. This is a friendly method to stay in touch, give participants a sense of actual value, and keep them interested. On your event app, you may include a slider for emojis that attendees can use to express their emotions. The slider has three possible states: sad, serious, and cheerful.
After sharing the typical response, you may ask someone how they're feeling overall in three words. Group check-ins are wonderful interactive event ideas to include at lengthy gatherings, even if these activities have become quite popular on social media. Several pre-built templates are available, as well as online mood slide decks that are ready to use, or you may have one produced just for your needs.
Gamification with Rewards
Gamification at events has a greater impact when it is combined with interactive event concepts, incentives, and prizes. If incentives are absent, interactive event concepts cannot be implemented fully.
Event planners should encourage participants to participate actively and strive for success by offering exclusive access to experiences and/or information, awarding unique prizes and gift cards, and giving out special recognition to victors. These prizes heighten the sense of excitement and anticipation and provide enduring memories and moments that the participants are likely to identify with the occasion.
World Café
Everyone should be divided into smaller groups for this concept, and each group should sit at a table. Ask a question after that and give the group 15 to 20 minutes to discuss.
Each group member should switch to a separate table when the round is over. However, someone from the group might stay to host the following contest and welcome the newcomers. This game should include two or more rounds overall. After everyone has finished them, have a considerable group discussion to see what everyone has learnt.
Ask me Anything
Ask Me Anything is one of the most popular but entertaining party quirks ideas. These interactive corporate event ideas allow audience members to question you about life, career, sports, or Anything else they want to learn from you if you're giving a speech.
Human Spectrogram
It is one of those interactive conference activities that seem challenging but straightforward. Participants are instructed to stand up as the action begins. You'll then ask participants questions, and they should react by moving to the region of the room that corresponds to their response.
What are interactive event ideas, and why are they important?
Interactive event ideas are activities or concepts that engage attendees actively, encouraging participation, collaboration, and a memorable experience. They're important because they make events more enjoyable, foster connections, and leave a lasting impression on participants. Interactive elements can transform ordinary gatherings into unforgettable experiences.
How can I incorporate interactive elements into my event planning?
You can introduce interactivity by incorporating games, workshops, live polls, Q&A sessions, or interactive exhibits. Consider your audience's interests and objectives, and tailor the interactive components accordingly. Collaboration with event professionals or brainstorming sessions with your team can generate creative ideas.
What are some budget-friendly interactive event ideas?
There are plenty of budget-friendly options for interactive events. You can organise scavenger hunts, trivia games, DIY workshops, or group discussions. Utilise readily available technology like smartphones for audience participation or repurpose existing materials creatively to keep costs low while ensuring an engaging experience.
How do I ensure the interactive elements cater to a diverse audience?
To cater to a diverse audience, focus on inclusivity. Choose activities that are accessible to all abilities and backgrounds. Offer a variety of options so attendees can select what aligns with their interests. Encourage respectful participation and provide opportunities for everyone to be heard and engaged, ensuring a welcoming atmosphere.
Can you share some unique event interactive ideas that have been successful?
Certainly! Some unique event interactive ideas include "Escape Room" challenges, interactive art installations, speed networking sessions, and virtual reality experiences. You can also host "unconference" formats where participants shape the agenda or create collaborative mural projects. The key is to think outside the box and tailor the idea to your event's goals and theme.
Last Words
It's easy to host a successful event. Simply planning enjoyable activities for your visitors is all that is required. You'll assist guests in understanding the value of your event, whether you utilise interactive virtual events or in-person activities. So, make use of the interactive event ideas and suggestions on this list. People will be eager to attend all of your events after that.