When throwing a party, expecting a huge turnout is natural! The same expectation exists when it comes to organizing an event. The sweet number of crowds you want at your event can only happen when a large volume of tickets is sold.
If your event marketing ideas are confined to social media marketing for events , get ready to be overwhelmed by the effort you need. Three of every four small businesses plan to invest in social media marketing in 2019 alone! And almost all of the existing players (about 95%) plan to ramp up their budget assigned for this purpose. Meaning your competition is getting to the next level of cut-throat! Your tactics from yesterday might not help you today!
That's why we've made this list to help event organizers ensure a much higher headcount. So read below as we discuss 55+ creative event marketing ideas to increase the ticket sales of your next event.
It's time to dig into the details.
Social Media Activities
1. Map out the attendee journey
One of the most influential event marketing ideas is to plan an attendee journey. This means thinking about your event from the customer's point of view. When and how will the potential attendees interact with your event and, in other words, your brand?
Understanding the touchpoints before, during, and after the event can uncover marketing opportunities you didn't even know existed.
To start, think of different scenarios where an attendee might contact your brand. Where does their journey begin, and what is the way in? Note the online and offline stages, starting with the pre-registration and marketing phase and continuing through the post-event survey.
2. Add custom bios on your profiles
Putting your event front and center on every page or your social media profile can be an excellent branding event idea. Create a branded title to advertise the event and boldly display the event name, date, location, and event-specific hashtags.
Link to the event website so potential customers can get more information and create a pinned post to share specific event details. You can even pin an event countdown to the top of each profile page to help build anticipation.
3. Encourage user-generated content
User-generated content reduces the workload on your content creation team. Among the examples of event marketing ideas, it allows you to reach more people, organically disseminate your event, and build social proof.
The easiest way to get user-generated content is to create a hashtag on social media and encourage users to use it. Another option for generating buzz is to launch a contest. For example, you could promise free tickets to people whose posts get the most likes or retweets.
4. Curated content from other industry experts
If we talk about excellent marketing materials for events to build authority, is to share content from other experts and influencers in your industry. Share helpful videos and relevant infographics, or comment on an article or content they've posted.
This social media promotion strategy is especially effective if influencers or industry experts will engage with your event somehow. Your followers will more likely attend your event when they see valuable influencer content.
5. Use hashtags
Hashtags can be a great tool, especially among event marketing online ideas. As an event organizer, you can use hashtags to brand your event, build awareness, and engage your audience. Twitter reports that brands that use hashtags see a 50% increase in engagement compared to those that don't.
Hashtags are indispensable when posting content to Twitter and Instagram. Experts recommend using 1-2 hashtags per Twitter post and 9-12 hashtags per Instagram post. On LinkedIn, hashtags are becoming more common, so use them if they make sense for your event.
To make this event marketing idea effective, don't just use hashtags on social media platforms. Please include them in marketing messages on your ticketing website, emails, digital ads, tickets, and press releases. Apply it to your event day documents, including agendas, name tags, signs, and presentations. If your target audience knows your hashtag, they will use or search for it.
6. Create urgency
The idea of ​​urgency isn't new to marketers, but it's a must because it works! Constant urgency drives consumers to spend more on flash sales for limited-edition items. The sense of urgency in your communication will trigger your customer's FOMO, and they'll be motivated to act before time runs out.
You can use the visuals as an interactive countdown timer or send reminders when you've ended a sale or sale. By giving your potential attendees a limited amount of time to act and claim their discount or reward, you trigger their fear of missing out and make them more likely to act immediately.
7. Promote Early Bird Registration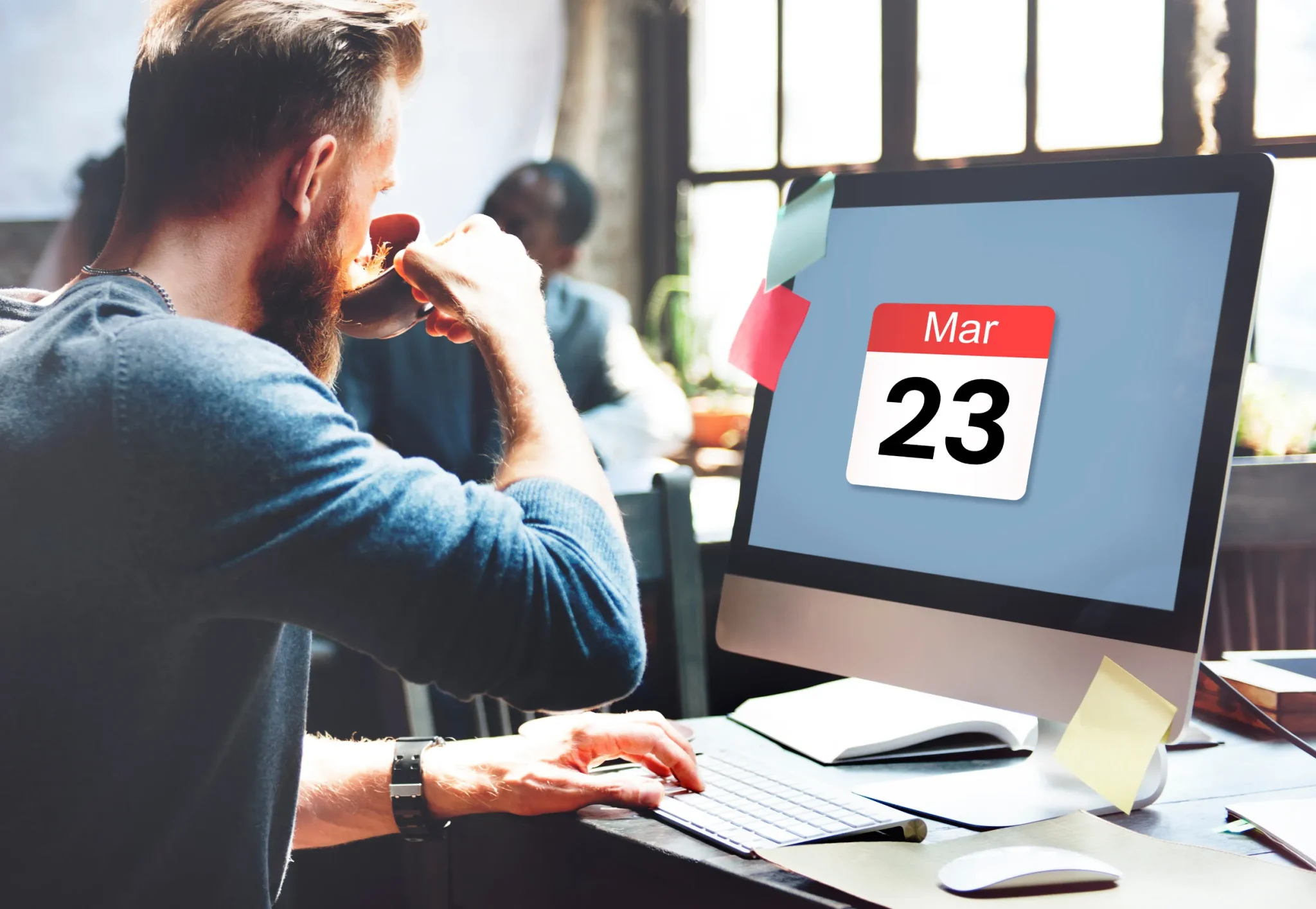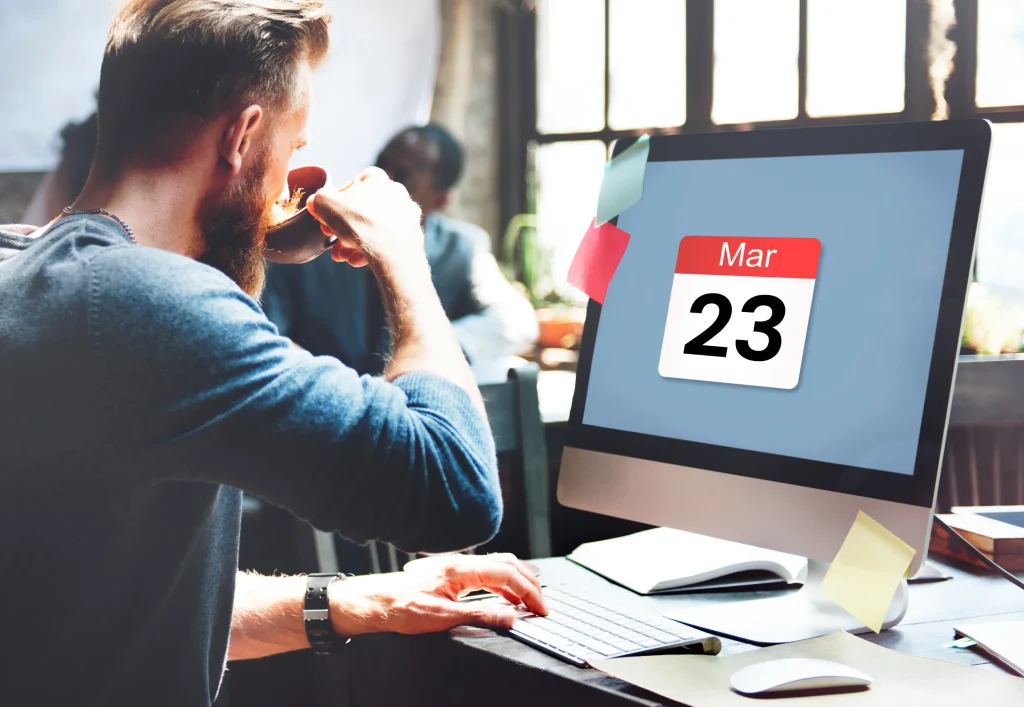 Early registration is a great event marketing idea where you offer discounts or exclusive packages to people who pre-purchase tickets to your event. When you reward attendees who buy tickets before the discount deadline, you can motivate them to buy tickets earlier. Additionally, early registration can help you anticipate interest in your events and marketing materials. If you need help convincing people to buy tickets early, you may need to change your marketing tactics before the event. It's like a test for your promotional plan.
8. Leverage the power of video marketing
Video marketing has come a long way, especially in the last few years, with videos having the potential to become viral, spread the message across borders, and change the lives of their creators.
Now, while there's certainly no clear strategy to get your videos going viral, it's a social media marketing trend worth the investment if you're looking to start event marketing on social media.
9. Interact with your audience using questions and polls
You can also include interactive content like quizzes or polls in your event marketing strategies list to ask attendees which artists, booths, or talks they liked best. Designate a team member to respond to questions, issues, or comments people send you. Twitter polls are the most elegant voting option to do this on the fly or in real time. If you plan to create interactive content, consider the questions you want to ask and the content you want to produce. This can significantly increase the quality of your stream content and help reduce stress levels on busy days when your event is live.
10. Incorporate chatbots
Chatbots are an automated way to serve your guests and potential guests. They can answer questions, provide information, and sell products and services. These are powerful tools to increase your engagement with your guests.
Chatbots' availability is The best part, which is very effective if we consider all the event marketing strategies. They can interact with an unlimited number of guests at any time. Chatbots don't rest and can work through any medium – Facebook, your website, SMS, and other apps. They never tire of providing anything less than the level of service you have programmed for them. As you can imagine, this is much more cost-effective than hiring people to manage these interactions manually.
11. Post teaser photos.
As the event approaches, you can build excitement – and possibly attract new attendees – by promoting the event online by posting photos on sites like Instagram. Orioles does this exceptionally well by featuring upcoming events and t-shirt giveaways on their Instagram page; this is a short-term example, but there's no reason you can't do something similar over the long term to promote an event.
12. Promote sneak peeks and behind the scenes
Show what you want to engage your audience! Have you seen the movie trailer? The first trailer launch is the most ambiguous, with subsequent trailers bringing more flavour to what people can expect. Our challenge is to pull back the curtain and let your audience participate in the behind-the-scenes action. It could be anything from showing off your products ready to be delivered to showing your team is prepared for the event. It will make them feel part of your story, club, and business. This exclusivity often correlates with building a "know, like, and trust" factor for them and increasing your brand buzz.
13. Hold interactive Q&A sessions
One of the biggest trends on social media today is to hold fun and engaging Q&A sessions to build anticipation, where interested attendees can get all the answers regarding the upcoming event from the host directly or through video clips.
Facebook Live, Instagram reels, etc., are great ways to follow this trend and are easy to do from any smartphone or device. The most essential thing in these event marketing ideas is to let your users know this session is coming and promote it on all your social media channels, not just on the event ticketing platform where you are hosting the Q&A. This will raise awareness and inspire people who may not be following you across all platforms to access your Facebook profile to find answers to their most burning questions.
14. Get personal with Instagram stories
Instagram is a platform with over 1 billion monthly users. Of these 1 billion people, around 50% of them follow at least one major brand, and one in three of these users regularly view stories from business accounts. That is why, on this platform, you will find great examples of event marketing by all the popular organisers of the industry.
Posting an all-access event set-up story on Instagram is the perfect way to keep both attendees updated while attracting new potential individuals interested in coming along.
15. Livestream the event
Streaming events can also help you sell tickets in the future. By broadcasting live events, you recruit paying attendees for your event or conference.
Broadcasting your event with Livestream also means you can post simultaneously on your website and social media like Facebook Live. A great event strategy is promoting your keynote on Facebook (or Twitter or YouTube) and your website simultaneously. When the session ends, ask your social media viewers to visit your website to watch the rest of the event live. This drives traffic to your event page, where you can control the brand experience around your event live stream.
16. Use highly engaging videos
Videos have always been a highly effective event marketing idea. Studies show that four times as many people prefer video explanations of products over text. According to another study, 92% of shoppers say visuals significantly impact their decision to buy a product.
Creating highly engaging and relevant videos can increase ticket sales for any event. So, get creative and join the hundreds of other event managers in filming today
17. Sync promo materials with the event theme
Using popular culture or current social events in your promotional material gives attendees something they can instantly relate to and be more inclined to share on social media.
Having a social media post go viral is the best advertisement money can buy and is sure to increase the number of attendees at any event.
18. Custom social posts for all possible event situations
A big brand like Oreo keeps social media posts ready to be pushed out during blackouts in the NFL. This is one of the most fantastic event marketing ideas to keep audiences engaged during the power outage, as social media is the only thing people can do at that time!
Event managers can adopt a similar campaign by ensuring attendees are sent relevant and engaging content from sign-up until the event is well underway. Not only does this keep the public attention, but it allows easy sharing of event details with fellow attendees, friends, and family.
19. Organize a giveaway
If you want to create buzz, giveaways are a great way to do it. Regarding your gift, you are only limited by your creativity. You can give away free subscriptions to your SaaS product, event tickets, and behind-the-scenes access that works as free branding event ideas. When you run a promotion, collect the email addresses of your participants or ask them to follow your social media. These event marketing ideas build your potential customer base for future promotions and impressions.
Email Marketing Campaign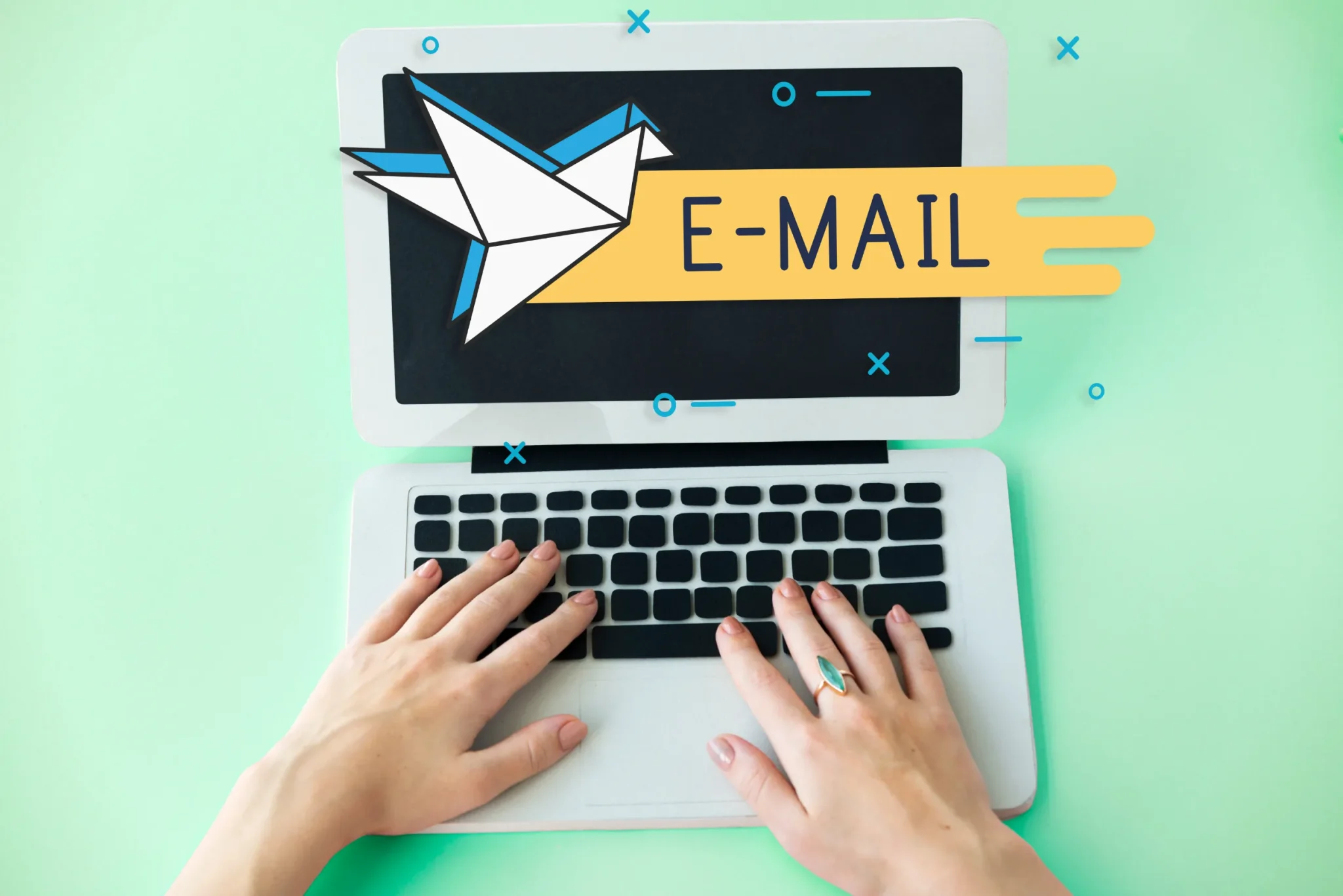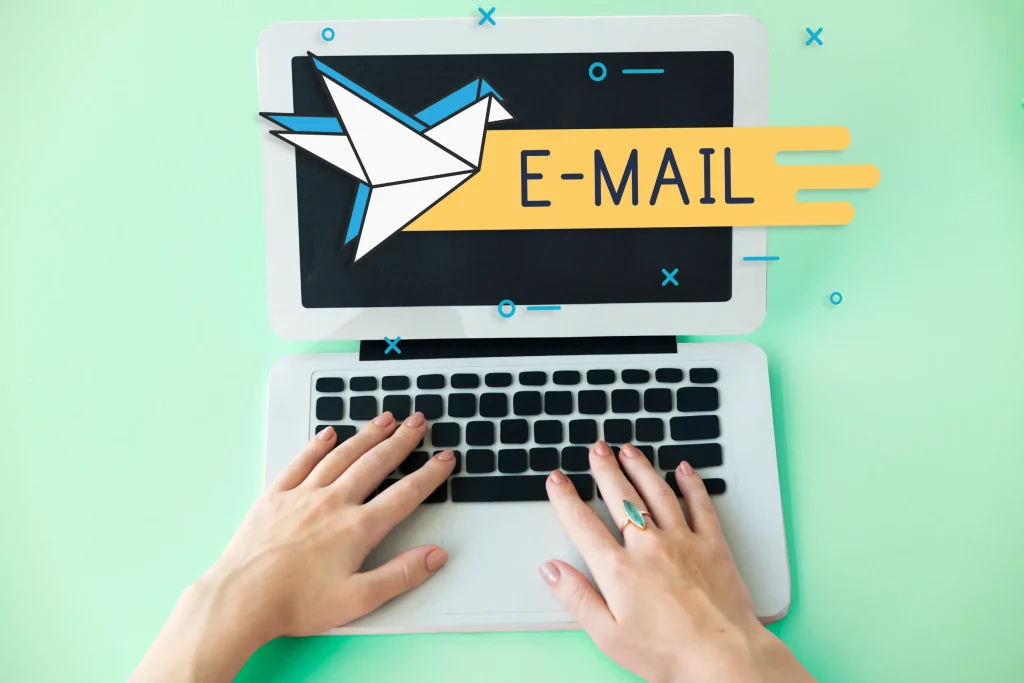 20. Prepare a dedicated list for attendees.
While emailing existing subscribers is okay, you might have information about the event or pressure them to learn more and sign up. You should refrain from bombarding your regular list with event-only information. Among online event marketing ideas, this step can help you prepare a dedicated list, and you can send more targeted messages about what is happening, when, and where.
21. Choose a responsive Email design
Just like your website, your email should also have a responsive design. Using responsive design, your emails will automatically fill the screen on any device size and look great on whatever mobile or tablet your subscribers use to read. This is an easy branding idea where they can read emails without having to scroll left and right or zoom in and out to see the full text.
Most ESPs offer responsive email templates, but you can always create a unique design that perfectly matches your business style.
22. Make it personal
The more personalized an email is, the less likely it is to end up in the spam box. An easy way to make email more personalized is to send it from one person.
We've seen an immediate increase in open rates when placing emails from the owner's name instead of the business name. As a side benefit, it helps differentiate your business as a small business. Potential attendees appreciate not reaching out to just sales emails and find the emails we send far more valuable than most other retailers. Some email marketing software even allows the sender to include the recipient's name in the greeting. (It will depend on the availability you are looking for.)
23. Engage attendees with email automation
Email marketing remains one of the most powerful channels in your event marketing ideas and strategies. Nearly 66% of event managers say email campaigns are the most effective tool for promoting events and sell more tickets.
Remember that a single email is unlikely to lead to excellent results. Advertising through this channel requires creating a stream to drive subscribers through the marketing channel. Consider starting with an invitation email that helps you connect with your existing subscribers and drive event registrations. For some inspiration, follow our guide to creating event invitation emails. Email marketing allows you to nurture leads upon sign-up and increase event attendance. You can get them to predict the event without wasting time and money.
24. Send out newsletters
An essential part of any event marketing initiative is the customer journey or experience. Newsletters can be a great tool to keep your customers informed about what's going on at your business. This opens the door to a better understanding your brand and the specific products and services you offer. There must be more than advertising to reach potential customers because they have a limited view of your product.
Email newsletters can be one of the best sources to announce and promote a new product or service within your brand. Include creative visual messages and relevant information about special offers in your promotional campaigns. Attractive offers and a powerful call-to-action will capture readers' interests and make them jump into the content to read the maximum amount of information.
25. Keep track of your data
Keep a close eye on your data, such as the number of undelivered email addresses, how many were never opened, and the time of day people opened your messages. Small data details can tell you a lot about your campaign's performance.
If you use Google Analytics for your website, you will have more powerful data. Consider tagging your emails with custom campaign tracking to see how they drive traffic to your landing pages and how those perform once they get there. With this information, you can personalize your messages for your targeted attendees.
26. Try A/B testing
So far, we've suggested marketers take a deductive approach, testing new event marketing ideas by observing relative improvements in open and click rates. However, there is another way to improve, which is to pair the two methods together.
With A/B testing, you can experiment with two variables, such as two subject lines, to determine which performs better. A/B testing can vary in complexity, and simple A/B testing can include sending multiple subject lines to test which gets opened the most, while A/B testing lifts. Higher levels may consist of testing completely different email templates to see which ones. generate more clicks. We recommend testing only one part of an email (for example, a subject line or an image) at a time so there aren't too many variables. This will ensure more accurate results.
27. Use dynamic content
Dynamic email content is another way to personalize your online event marketing. With this strategy, your email content will automatically change to match based on reader criteria such as gender, geographic location, shopping habits, or behaviour on your website.
Target groups will receive the same template but see different images, infographics, offers, discounts, and calls to action. Another instance of dynamic content is including a countdown timer in your email or a live feed from your blog or social media.
SEO and PPC Campaign
28. Conduct keyword research
Keywords are a blessing in the world of vent marketing ideas and can do wonders online. When users search, they use keywords to create a list of related results. Choose the right keywords if you want your ad to appear in front of relevant potential attendees.
To find related keywords, do keyword research. Keyword research will help you list relevant keywords for your PPC ads. Many keyword research tools will help you find appropriate keywords for your PPC ads. Finding and implementing the right keywords will help you attract valuable quality leads for your PPC event ads.
29. Use relevant keywords in your posts.
Ranking for specific keywords is not limited to your blog limits. Using carefully selected keywords in social media posts increases your brand's visibility to interested parties and the organic reach of your posts. Quality keywords can generate the right kind of new visitors, helping to improve brand awareness and increase event ticket sales.
30. Add meta description
People often decide whether or not to open a website by looking at the title's meta description. This little piece of content also helps Google appreciate your site so that it can become a winning part of your SEO campaign. So, it can be one of your most powerful event marketing ideas.
Keep meta descriptions informative and brief (less than 150 characters) so your potential viewers know what they'll see after visiting your site. Otherwise, Google will insert a random text from your page instead of the meta description, which may need to be clarified for the reader.
31. Pay attention to quality contents
One thing that makes SEO practices today different from the past is focusing on quality content first. Relevant, unique, and engaging information makes your website trustworthy to search engines. Regarding content about your event, it's more important to include relevant topics than promoting the live event. You can link to your event page while filling out your blog with relevant information.
For more organic advertising, tell your audience about the importance or history of the event if you host it regularly. Relevancy can be demonstrated through its contribution to the life or career of your affiliate or participants.
32. Don't forget Accessibility (and ALT Text)
Alt-text is the text you enter to describe the visual elements on your event website. Screen readers use them to read descriptions of images to the visually impaired. Alt text also contributes to event marketing in another way. Bots that crawl your site also can't understand images, so they'll use alt text to see if your site is relevant. Using alt text can definitely benefit your site's search ranking.
33. Leverage the powerful event ticketing platform
The event management software or event ticketing platform you are using already has a strong SEO advantage. They should have done their research to ensure maximum search visibility. You will be asked to add keywords or tags when you list your event on their platform. Once you've added the necessary keywords, your event will automatically rank for them, making it easy for potential attendees to find you.
One of the significant advantages of an online event ticketing system is that it can reach many people. By using online ticketing software, you will increase your ticket sales by attracting more people. Social media is a powerful marketing tool. Integrating it with your ticketing system allows customers to share their purchased tickets to their accounts, promoting the event without much effort.
34. Create an event landing page
Landing pages are an integral part of event marketing ideas. With a dedicated online ticketing platform, create a stunning event landing page with some core components like crucial details of the event, guests/speakers, call-to-action, social proof, and direct social media sharing. What event are you promoting? Remember to include a prominent headline that sums up what the event is about.
35. Incorporate CTAs into each promotional post
CTAs (Call-to-Action) don't always have to have bright red buttons above the chart. If you're looking for visitors to your event landing page, adding a hyperlink to the phrase "Click here to learn more" in your caption will be enough to provide accurate leads on what they need to get closer to the final payment. Not only does this give your audience a chance to complete your well-deserved action, but it also keeps them away from social media and deeper into the funnel to where you want them to be as paid attendees.
36. Set PPC campaign goals
There are many goals you can set with a PPC campaign. The most common goal is to achieve a certain number of conversions or conversion rates. Because PPC ads attract leads more likely to convert, many businesses aim to drive conversions.
Another common campaign goal is getting a certain number of impressions. With PPC, you don't pay for impressions; you pay for clicks. Many businesses will use this opportunity to make an impression and build brand recognition.
37. Include event schema
Event schema markup is a plugin that helps search engines better understand your events. Instead of just presenting information on a web page, you add context to ensure search engines understand it correctly. The event scheme helps crawlers properly index your site but also helps them provide more relevant, contextual event-related information on the search results page so that more people are likely to visit your site. Another advantage of the event scheme is that it supports voice search. You can use the Google Structured Data Markup Helper to embed event schema markup into your website.
38. Use social proof
The most powerful driving force behind social proof is the bandwagon effect, a social psychology concept that visitors are likelier to engage in action if someone else does. As one of the best event marketing ideas, social proof makes something more desirable by showing how much others have invested in it or how they feel about it.
Positive social proof of your event brand makes potential attendees feel more confident associating with your event. They are more likely to follow the crowd that bought from you. Social proof can be crucial in executing your product and service landing page strategy.
39. Implement local citations
Local citations help visitors discover your event locally and can also impact local search engine rankings. Specifically, having high-quality base citations can help you rank correctly on Google's local search interfaces.
Whether hosting an event at your workplace or not, event listings are an easy way to grab your name/address/phone number to get locally searchable citations. Since many of you will use these strategies for a local business, this is value-added (citation count is an important local SEO ranking factor).
40. Create relevant advertising content
Once you've chosen your PPC campaign keywords to include in the event marketing ideas, you need to create relevant ad copy to go with it. It is essential that your ad content is relevant to your keywords to keep your audience engaged with your event ad.
For instance, suppose you're trying to rank for "corporate event planner." When visitors find your PPC ad for a corporate events company, they'll see information about various corporate events you can host. Your target audience wants to avoid seeing information about wedding plans or other events. If your provided information is irrelevant to your keywords, your audience will not stay on your landing page. In this case, if you're trying to categorize yourself as a "corporate event planner," your landing page should specifically focus on corporate event planning. This will keep potential customers engaged with your ad.
Additional Tips
41. Collaborate with other businesses
The positive effects of business collaboration are becoming more and more known, and this kind of success can also translate to event management. Networking can help improve your event performance, organization, and volunteer productivity and create new business.
Event promoters who are members of multiple networks and enrolling attendees as affiliates who are also members of various networks are more likely to maximize attendance and improve the success of an event.
Whatever the purpose of your event, a referral and relationship-oriented event will attract more qualified attendees who are more likely to be interested in the products and services offered at the event and contribute to a rewarding experience for all attendees. The effectiveness of collaboration can be highly explosive when it comes to promoting and experiencing your event.
42. Get sponsorship
Publicizing your event is a sure-fire way among all the event marketing ideas. But random ads won't help. It would help if you reached a specific audience to find potential event attendees. Ideally, your event sponsors are from the same industry as your event. Sponsorship creates a win-win situation that focuses on creating value for sponsors and organizers and creating a relationship that everyone can enjoy. Everyone can benefit, including the audience. This model works with a fourth win, representing one of the primary goals of every event – giving back to the community.
43. Set up an affiliate program
Affiliate programs are traditionally associated with e-commerce sites, but why not create an affiliate program with your event registration page? You can offer your new subscribers a flat percentage or discount on the event registration fee. You can combine affiliate programs with different marketing strategies to maximize time and resources and increase profits. These strategies include email, social media, SEO, PPC, and more.
44. Use QR codes as part of advertising
In the coming years, around 6 billion QR codes will be redeemed by smartphones, which means that over 1 billion smartphones will have accessed a QR code in that time.
QR codes provide interested customers with all the event information they can ask for by placing their phone over any promotional material. This code can even be used to take users directly to ticket check-out.
This initiative can be implemented through influencers, sending out t-shirts, caps, and wristbands, all branded with the event QR code. That way, you can enhance your event marketing ideas list, which can be done online and offline.
45. Have a referral program in place
Referral programs provide a massive incentive to anyone promoting an event. For a few dollars, event organizers can get fellow attendees to spread the word to family, friends, and communities who are more likely to buy tickets and attend the event through word of mouth.
46. Offer freebies
Offering a discount or freebie with a ticket purchase is sometimes the push a person needs to buy tickets. Freebies can also encourage early bird sales if the bonus item is available only for a limited time.
47. Video ads targeted at desktop computers
We spoke before about the importance of video ads, but here's a trick for anyone looking at an event using their computer. People using their desktops over their phones tend to have a moment to spare; this is the perfect time to sneak in a video ad while your website loads. (As long as they're not waiting too long.)
A longer but engaging video that targets those on computers can connect with users and get them interested in attending.
48. Reminders for abandoned users
Often, we can get distracted in the middle of things, and whether it's a phone call or a pet begging for attention, attendees can make it to the last stage of check-out without clicking buy.
Whatever the reason, a savvy event manager keeps this in mind when marketing their event. We'd suggest a reminder after an hour or two, even with a possible discount, to close that sale.
49. Arrange rides for attendees
Wherever the event is being held, transportation is always a massive factor for attendees when deciding to attend.
Offering discounted ride shares for your attendees is a huge selling point as it allows a no-hassle way to get home when the night is over. Incorporating this in your event marketing ideas can impress the attendees with your events. It also makes event managers appear reliable and empathetic, encouraging audiences to attend future events.
50. Share spotlight with local businesses
Collaborating with local cafes, bars, and stores can build lasting relationships within the community, all while promoting an event.
When people see a range of local food and merch all available through an event, they are inclined to come along to experience everything. Moreover, when enjoying the event, they are likely to share photos promoting the event and local businesses.
51. Hold a contest
Drum up excitement with a contest for exclusive VIP tickets or extras for the event. Not only does this generate buzz around ticket sales, but it gives the chance for a lucky attendee to win big. Another idea is to enter every ticket brought into a raffle with big prizes for the winner at the end of the event.
52. Offer exclusive benefits to previous clients
Everyone enjoys the occasional bout of special treatment, so why not extend this to the alum of your event? Celebrate the people who have hosted events in the past, brand managers, and the crowd who've been there since day one, offering them discounted tickets or publicly showing appreciation at the event to ensure they return next time.
53. Promoting a diverse range of essential services to be offered during the event
Ensuring an event is accessible to all is the standard in today's industry. Booking wheelchair-accessible venues, providing free water and medical aid, and creating an inclusive space make attendees feel welcome.
Other services include offering a babysitting service or providing discounted accommodation for those who have traveled far.
Keeping everyone in mind can make a difference regarding who's recommending and attending an event, so be sure to keep it at the top of the list.
54. Keeping feedback booths with exciting gifts at the venue
For each event, collect detailed feedback from all the attendees using an easy-to-navigate digital form. This doesn't go with the event marketing ideas but will surely help you in future events. Feedback provides valuable insights on how an event can be adjusted to attract more attendees and identifies what's going well for future events.
55. Paying attention to detail
How an event is decorated, promoted and conducted should all line up. Having a cohesive theme throughout is something attendees look for when buying their next ticket. An event should tell someone exactly what to expect simply by its promotional items or at least encourage viewers to research for information.
While surprises aren't unwelcoming at events, the proceedings should be transparent for anyone looking to attend.
56. Being fully aware of relevant laws and permits
Regarding the many different places an event manager can host their event, new laws and permits will constantly accompany the ride. As the event, you must be not only aware of these procedures but follow them exactly. Any laws, such as keeping fire clears, must also be communicated to the public, ensuring all are safe throughout the event.
57. Hosting events beneficial to the local community
Giving back is a great way to excite the public about an event. Deciding to help out a local charity or business can motivate people to attend for a good cause and similar events in the future.
These are not THE only ways to boost ticket sales of your events. As you organize and manage more and more events, you will analyze data generated from those and develop your ways of attaining a higher number of attendees. The only permanent formula is to learn from mistakes, have faith that you can reach your goal, and focus on value addition and attendee enjoyment. If these are ensured, you are on your way to the apex!
58. Try remarketing
Remarketing allows event marketers to reconnect and stay up-to-date in attendees' minds. The principles of remarketing are pretty simple. Marketers hire an advertising agency online (or through Google) and place a specific tag on their website. People who view this page will find targeted ads that follow them to other websites.
With remarketing, the critical step of your website visitors can become a series of touchpoints on compelling platforms like Google, YouTube, and Facebook and lead to conversions.
Remarketing can be highly effective for event marketing but also very dangerous. There's no doubt that remarketing is incredibly powerful. Still, with data privacy concerns sparked by recent scandals, it's more important than ever to use these tools wisely and skillfully. After all, we gain nothing by eroding our event's brand equity.
What is Internet event marketing?
Internet event marketing uses platforms like social media, emails, and websites to promote and attract attendees to an event. In this tech-based era, it is easier to reach a wide range of audiences through the Internet; thus, it is a better option for event marketing. 
How do you attract people to online events?
Online events are a new addition to the event world that has gained popularity mainly during COVID-19. To promote your virtual events, use engaging visuals, do social media marketing, and offer valuable content or speakers. Also, design your event to include interactive sessions and networking opportunities, and most importantly, make your event registration simple.
What are marketing events examples?
Examples of Marketing events include Product Launch Events, Conferences or seminars, Charity or Fundraising Events, Networking Events, etc. 
What are the 4 P's in event marketing?
The four P's in event marketing are –
1. Product (event itself)
2. Price (ticket cost or value)
3. Place (venue and accessibility) and
4. Promotion (how you advertise)
What are the current trends in event marketing?
These are some of the influential trends in event marketing that has become popular recently,
1. Hybrid Events: Combining in-person and virtual components to accommodate diverse attendee preferences and reach a broader audience.
2. Virtual Reality (VR) and Augmented Reality (AR): Incorporating immersive technologies to enhance attendee experiences, even in virtual settings.
3. Sustainability and Social Responsibility: Incorporating eco-friendly practices and supporting social causes to align events with broader values.
4. Micro-Events: Hosting smaller, more intimate gatherings that allow for deeper connections and more focused interactions.
5. Influencer Collaboration: Partnering with industry influencers to promote events and increase attendance.
5. Live Streaming: Broadcasting live event content to reach a wider audience and create a sense of FOMO (fear of missing out).
Bottom-line
Events are an excellent opportunity to build customer loyalty. People visit conferences or seminars not only to network and absorb new knowledge but also to break out of their routines and have a good time. Such positive experiences create a strong emotional connection with a brand. So, event organizing can be a good relationship marketing strategy.
The event marketing ideas we have shared above are just some of the strategies and ideas available. These are some of the most effective that you can use for your overall strategy. By using a robust event ticketing system and implementing these strategies, you'll be in a much stronger position to create buzz, attract more people, and ultimately get more ticket sales and the registration of your target attendees.