Are you want to bring some excitement and fun to your campus?
Look no further! We've gathered a list of unique and engaging event ideas that are sure to make your students jump with joy! From team-building exercises to interactive games, these ideas are designed to not only be fun but also to encourage collaboration and creativity among students. Get ready to explore some of the most entertaining and share-worthy event ideas that your students will absolutely love!
Academic event ideas for students
Planning and hosting an academic event can be both fun and educational for students. Whether you're a teacher or an event organiser, incorporating academic events into your school's calendar can be a great way to engage students and foster a love of learning. From guest speaker series to academic bowls, here are some fantastic academic event ideas that you can execute to encourage students to learn and grow.
School event ideas: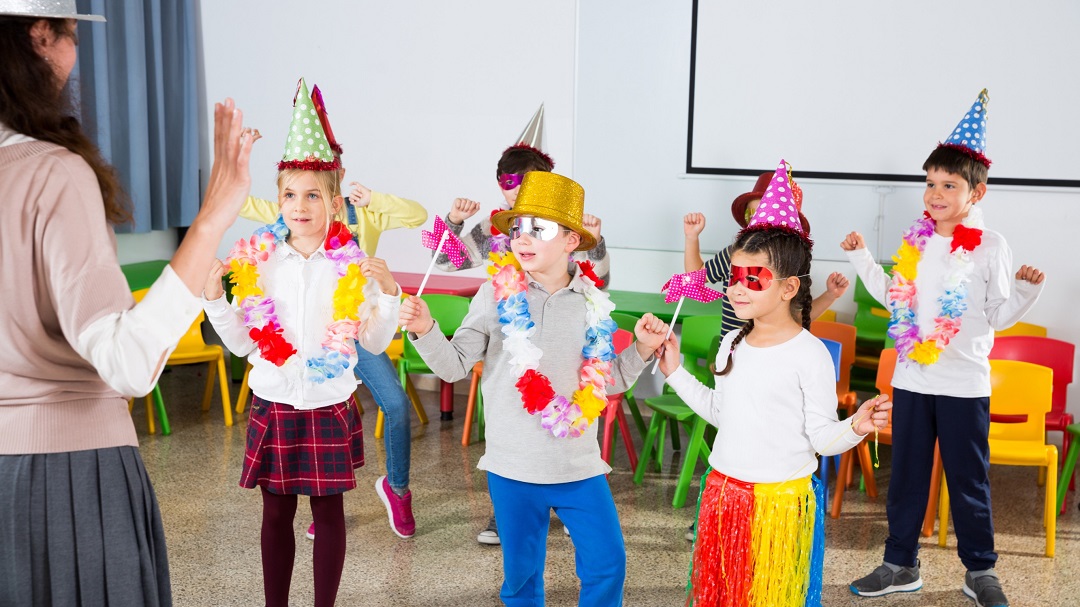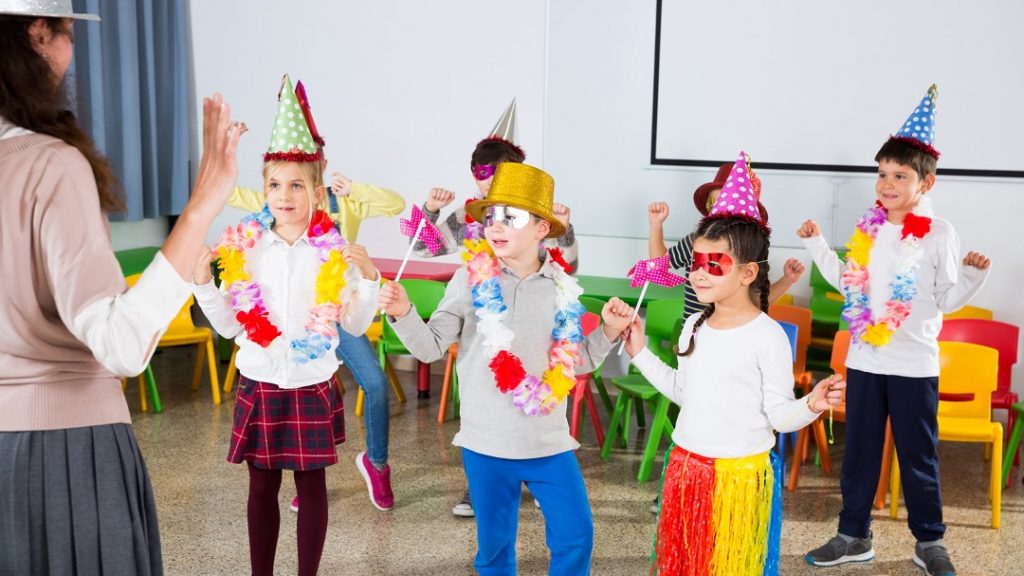 Events in a school environment are characterised by gatherings, activities, or competitions. To make your school events unforgettable experiences, we have curated a list of terrific event ideas that you can execute for school students.
1. Sports day
Organise a day of sports activities, such as relay races, tug-of-war, and other fun competitions. You could also include traditional sports such as soccer or basketball. Event with physical movement can improve their health condition and boost their energy.
2. Talent show
You can host a talent show and encourage students to showcase their talents, whether singing, dancing, playing an instrument, or any other skill they may have. This event can give students a platform to bring out their passion in front of the community to which they belong.
3. Science fair
Provide an opportunity for students to showcase their scientific knowledge and creativity by presenting experiments, projects, and demonstrations. You can take the help of your science teachers to host the fair. Inviting parents to take part with the students can be the best part of the event.
4. Music Festival
If your school has many talented musicians, consider organising a music festival named after your high school's mascot. Choose a group of students to act as volunteer programmers and curate the festival's lineup. The festival can feature three stages in different areas around the school, where performers can play simultaneously. You can tell the students and faculty members to promote the event on social media thus you can have more guests on the festive.
5. Math competition
A math competition is an event that challenges students to solve complex mathematical problems within a specific time frame. The event can be promoted through school communication channels, and prizes or certificates can be awarded to the winners. A math competition provides an excellent opportunity for students to hone their math skills and develop their problem-solving abilities.
6. Video game tournament
While video games are often seen as a distraction from learning, they can be a fun and engaging activity for school events. A school-sponsored video game tournament can help build community among students and even bring back memories for some teachers. Setting up televisions and gaming consoles in a designated space with teachers, parents, or volunteer supervisors can create a safe and fun environment for students to enjoy. The event can be a free-play or tournament-style competition.
7. STEM-field day
Consider organising a STEM-focused event that challenges students across all grade levels. This event can feature engaging activities, such as paper plate marble races, clothespin geometry, paper aeroplane, and engineering building challenges. With numerous possibilities, this event provides a fun and interactive way for students to explore and develop their STEM skills.
8. Charity fundraising event
High school events often don't include charity as an option, but charity events don't have to be dull. They can be entertaining. You can organise a mud or bubble run, which can be fun for participants. Another idea is to host a food drive to bring the community together. You can also collaborate with local places like hospitals, fire stations, or gyms to set up booths to raise awareness.
9. Outdoor adventure day
Outdoor adventure day involves outdoor activities such as hiking, camping, rock climbing, and other physically challenging and exciting experiences. This event allows students to develop teamwork, leadership, and problem-solving skills while enjoying nature and the outdoors.
10. Spelling bee competition
A spelling bee competition is an exciting and educational event that allows students to showcase their spelling skills. This competition can be enjoyable to engage students in learning and help them develop their spelling abilities. To organise a successful spelling bee, you must choose the competition format, select appropriate words, set rules, recruit judges, and promote the event to students and teachers.
College event ideas: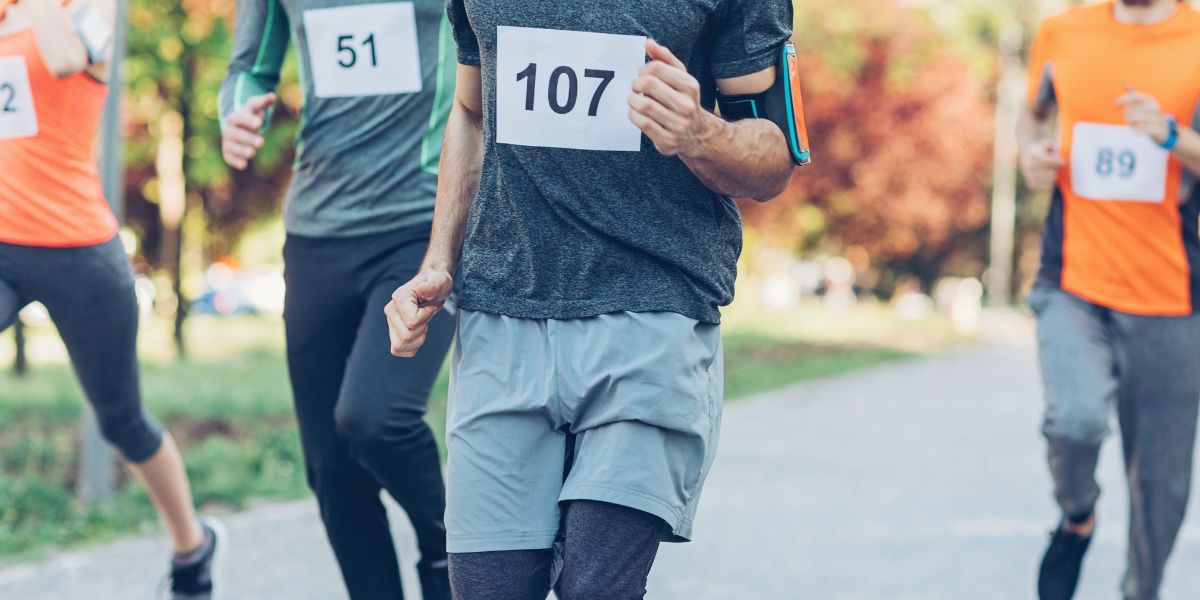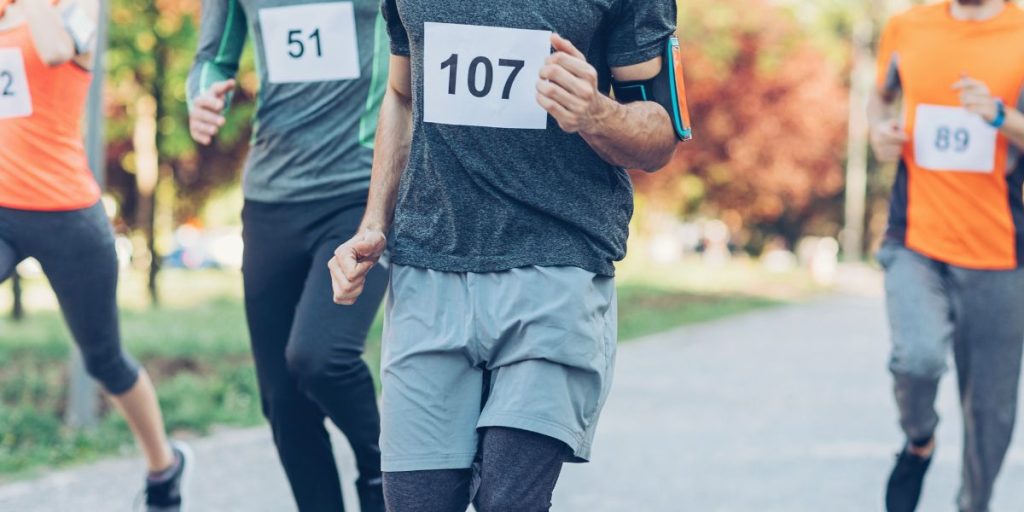 College events vary widely depending on the size and type of institution, but they often include activities promoting social, intellectual, and cultural growth. Some engaging college event ideas are here to help you.
11. Welcome week event
This event occurs at the start of the academic year to welcome new students to campus and help them acclimate to college life. These events often include various activities such as social mixers, campus tours, informational sessions, and community service projects. These events aim to foster a sense of community and to belong among new students and introduce them to the resources and opportunities available on campus.
12. Student art exhibition
This exhibition can take many forms, such as a gallery show, a digital display, or a public installation. The purpose of a student art exhibition is to celebrate the creativity and talent of young artists, allowing them to display their work publicly and receive feedback from peers and the wider community. It is also a chance for the public to appreciate and engage with the artistic output of emerging talent.
13. Literary-themed debates
These are an exciting way to blend literature and debate, providing a fun and engaging opportunity for student involvement and discussion. When you bring together English majors and the debate club, you can create an innovative event called a themed debate, which adds a unique twist to traditional clubs.
14. Trivia night
A trivia night is a popular college event that brings together students to compete in a quiz-based game. Typically held in a campus venue where teams of students are formed and compete against each other, answering various trivia questions from different categories. It includes pop culture, history, science, and sports. A quizmaster or a faculty member often hosts the event, and prizes may be awarded to the winning team.
15. Charity walks
Charity walks are an excellent college event that promotes community engagement, social responsibility, and physical activity. You can organise these walks to raise funds and awareness for a charitable cause and involve participants walking a designated route or distance.
16. Bake sale
A bake sale is a fantastic college event that promotes community involvement, creativity, and fundraising for a good cause. Students can organise bake sales on campus and sell various baked goods contributed by participants to raise funds for a designated charity or organisation. Bake sales unite students, faculty, and staff to support a common cause and encourage community engagement.
17. Scavenger hunts
You can propose an activity for students or teams, which involves a scavenger hunt across the campus. Prepare a comprehensive list of items that need to be found, along with clues for hidden items. This engaging game can be played within dorms or clubs and serves as a useful tool for new students to explore and become familiar with the school premises.
18. Cloth or book swap party
Rather than asking students to shop for new items when they grow tired of their clothes or books, suggest holding a swap party. This can involve students from different dorms or across the campus coming together to exchange their clothes, books, and other items with each other. Such an event would offer a fun and sustainable way for students to refresh their wardrobes and reading material while engaging with their peers.
19. Karaoke night
You can plan a karaoke night for your students to showcase their singing talent among their peers. The event can be hosted in various locations, such as the campus coffee shop, dining hall or even the campus grounds. To add to the fun, offer special discounts on drinks and mocktails and make the evening an enjoyable affair.
20. Gardening with students
Secure an area on the campus grounds where students can cultivate their own flowers and plants, or consider inviting a vendor to sell plants for students to adorn their dorm rooms. Small-sized plants such as succulents would be perfect for this purpose. Not only would this initiative serve as a means of decorating the living spaces of students, but it would also provide them with an opportunity to engage in a calming and fulfilling hobby.
University event ideas: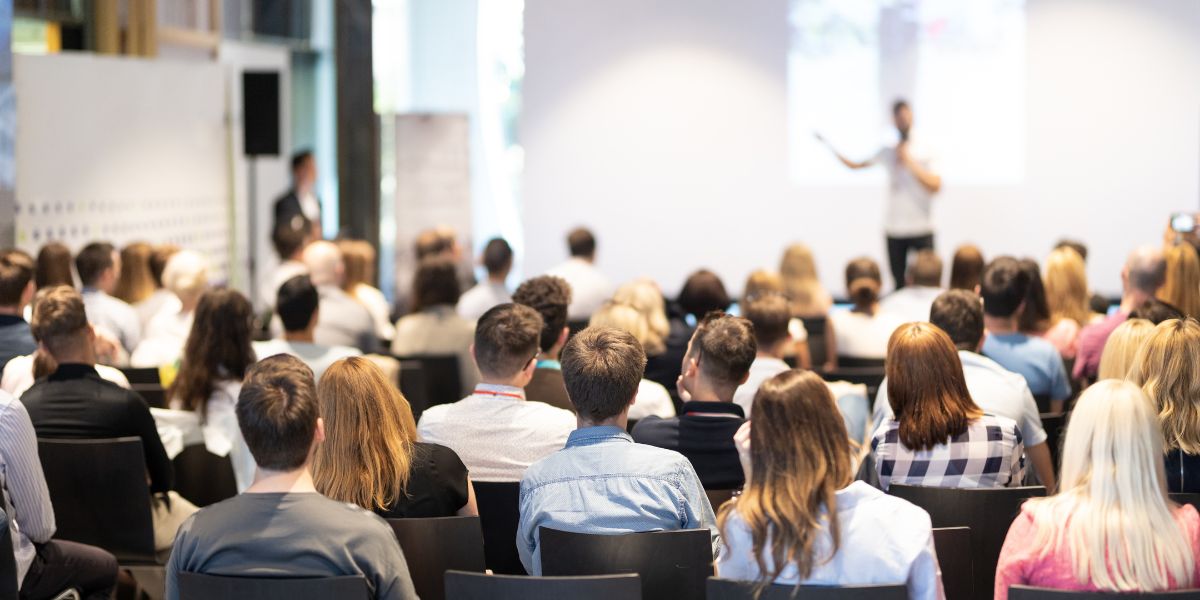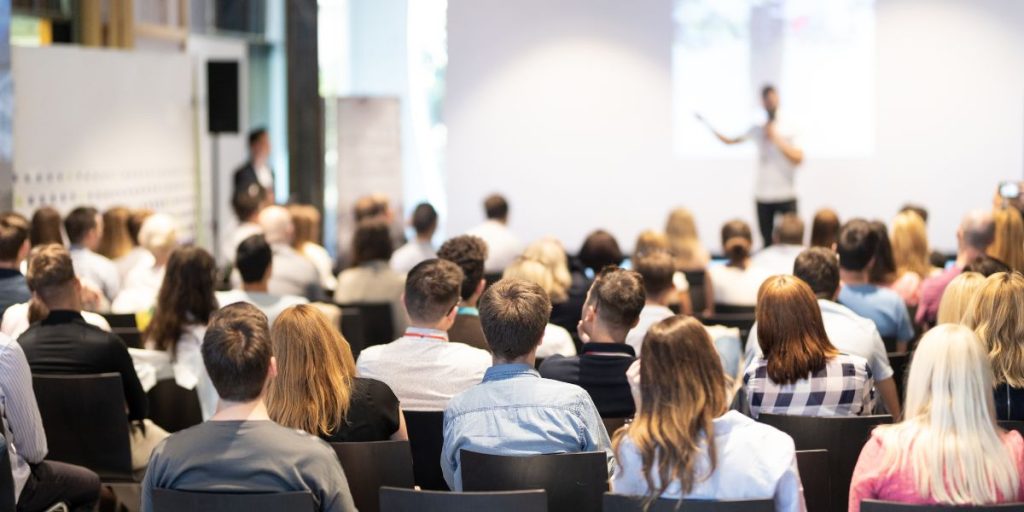 University events encompass a more comprehensive range of activities and may involve multiple departments. Here is a list of some effective university event ideas.
21. Craft workshops
Craft workshops offer an excellent opportunity not only to introduce fellow students to new and innovative ideas but also to contribute to a more significant cause. Consider utilising the workshops to refurbish and beautify the campus.
22. Alumni programme
Organising a meet and greet with accomplished university alumni can be highly beneficial. It is recommended to seek out alumni who have achieved remarkable feats post-graduation and invite them to share their experiences and stories.
23. Career fair
Traditional career fairs provide an excellent opportunity for students to connect with hosting a series of industry-specific career fairs can lead to more focused and personalised interactions. These events can be tailored to a particular industry, allowing employers to provide valuable insights into their mission, hiring practices, and prospects.
24. Skill development session
These sessions can cover various topics, including appropriate office attire, effective email communication, and public speaking. University students may have a firm grasp of technology, but they may need more proficiency in essential business skills such as using Excel formulas or creating tables in Word. To address this, inviting an IT expert to provide tips and tricks to help new employees demonstrate their value may be helpful.
25. Ted talk
Organise events featuring guest speakers who can share their personal stories, impart inspiring talks, and offer worldly advice to students on topics pertinent to them. Promote these events as a TED Talk show hosted by a notable faculty member. These events can be tailored for specific departments or for the entire university, depending on the speakers, alumni, and community members you can draw in. If the budget allows, consider inviting celebrities or social media influencers to boost your academic event ticketing. Finally, include a Q&A session at the end of each event to facilitate discussions and engagement between the students and speakers.
26. Community service events
Millennials value expressing their beliefs online, but a majority of them recognise the importance of in-person gatherings to create positive change. Therefore, invite them to participate in making a difference. Collaborate with an off-campus organisation to organise a meaningful community event, such as cleaning up a local beach or river or organising a fundraiser to raise awareness and funds for a cause.
27. Fancy dinner party
For those who prefer a more luxurious and glamorous experience over a fast-paced one, consider arranging a fancy dinner event. Encourage fellow students to dress up in their finest attire for a memorable and Instagram-worthy evening.
28. Live concerts
You can plan a concert either in an auditorium or on the campus lawn featuring university bands or a touring band. This event would be perfect for spirit weeks or as a fundraiser, and students can purchase tickets to attend. Alternatively, the concert could be offered as a free event, with the proceeds from the sales of any merchandise or additional items going towards supporting the university.
29. Special food days celebration
Introduce special food days in your campus dining halls, such as doughnut day, taco day, ice cream day, and more. This will allow students to relish unique food items that are not typically served in the dining hall. Such an initiative will surely generate buzz among the student population and offer excellent content for your campus's social media channels.
30. Outdoor festivals
Commence or conclude the semester with a grand outdoor festival on the campus, featuring thrilling headlining activities that are not usually accessible to students, such as hot air balloon rides, a bull ride simulator, an inflatable obstacle course, a zipline, and other unique attractions. By offering free food and excellent music, students will undoubtedly be drawn towards the event, inviting their friends along.
Wrapping up
Fun events play a vital role in the academic and social development of students. They provide a platform for students to engage in enjoyable activities, build relationships with their peers, reduce stress, and increase motivation. The above event ideas for schools, colleges and universities can help event organisers and faculty members to create unique and effective events that can connect and energise all the students. By implementing these event ideas, you can provide opportunities for students to develop essential skills and boost their confidence and success.
Whether you're planning a grand-scale event or an intimate gathering for your beloved students, impeccable event management is paramount. From meticulous planning to effortlessly selling event tickets, a dedicated event ticketing software emerges as your ultimate solution. With its seamless platform, your event can transcend expectations, leaving an indelible mark on all attendees while ensuring a streamlined process to sell event tickets effectively.