Arranging events can be a wonderful experience while being stressful at the same time. A planner needs to take care of a lot more than just the event planning aspect. And an event ticketing system is one key aspect that an organiser needs to take into account. Because, at the end of the day, it is the number of attendees that measures the success of an event.
However, many organisations are still sceptical about this customer service tool due to a lack of understanding of what an event ticketing system is and how it works. The following article highlights every major point one should know about event ticketing systems.
What is an event ticketing system?
An event ticketing system is a complete platform that comes with features focused on ticket selling, as well as marketing, management and analytics. It is the system of integrated solutions that allows running a ticketing campaign in a cloud-based space and ensures optimal processes for online ticket sales. Be it local or global, this platform lets you easily sell tickets online while offering a customisation option.
What does an event ticketing system do?
Today, the ticketing system is playing a vital role in businesses. The software provides support to organisers to sell, speed up, track and manage the ticket selling process effectively. You can manage your tickets in the best possible way with the ticketing systems. From registration to data collection, ticketing to marketing to reporting, as an event organiser, you can utilise this tool for multiple purposes.
Some must-have features to look for to choose a ticketing solution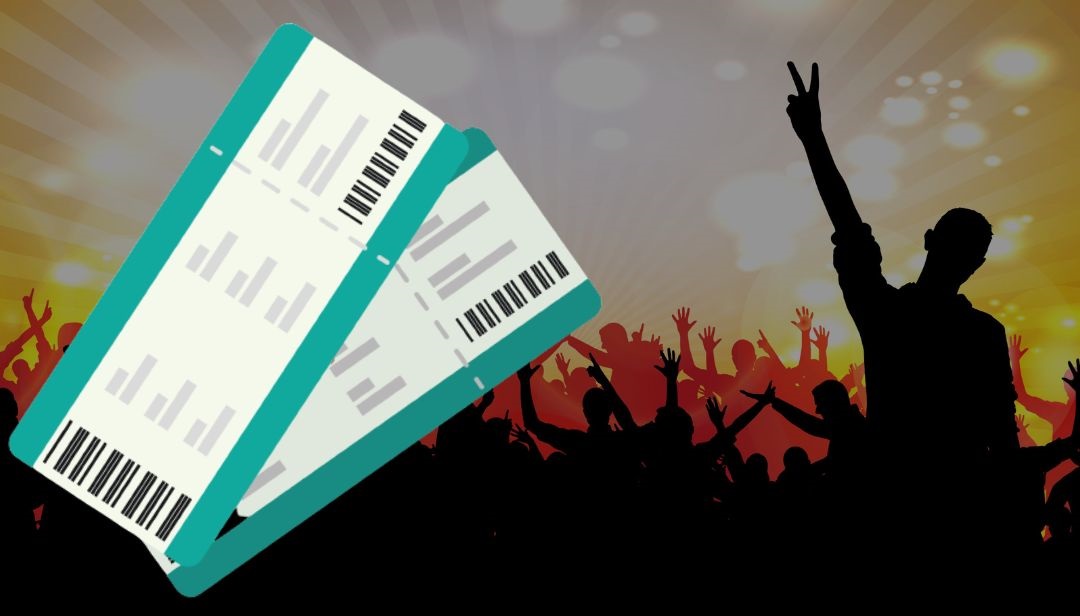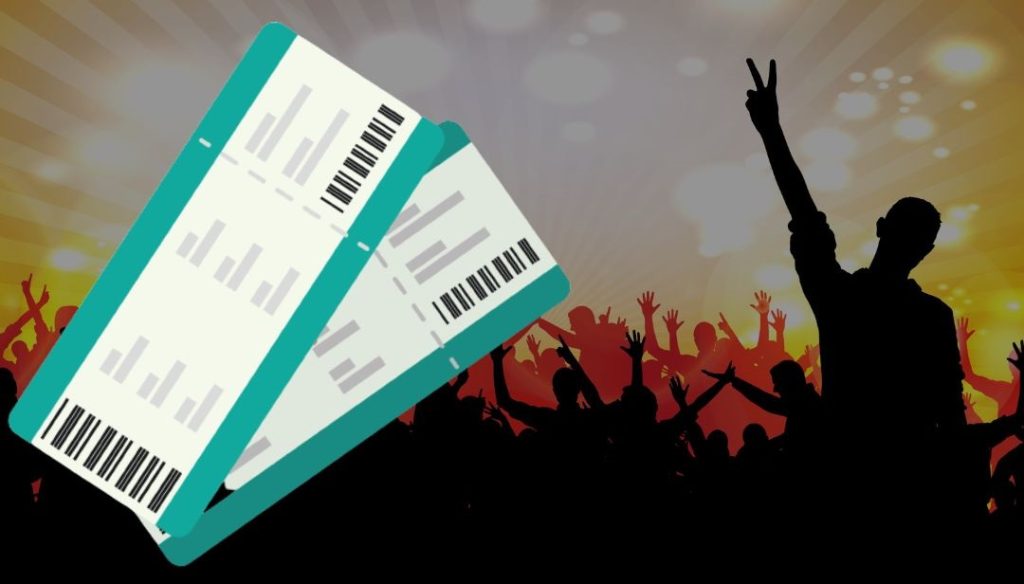 1. Customise event page:
An event ticketing software will provide you with the facility to make a personalised or branded event page with your own logo, image, or collages. This will help your potential customers know what your event is all about.
2. Registration system:
Event registration is one major aspect of an event and also provides you with the chance to gather information about your attendees. So your ticketing platform should have a seamless registration system.
3. Multiple ticket types:
Having different ticket options is vital where various ticket types such as a single ticket, group ticket, and unlimited ticket categories can be created because it helps to create a number of positives for your business.
4. Promotional tools:
Event ticketing software comes with cutting-edge event marketing tools to help you attract new customers. Be it by email marketing or social media marketing, you can keep your attendees in the know before, during and after your event.
5. Easy check-in:
A seamless check-in process makes all the difference at an event. So look out for a ticketing system that comes integrated with tools for an easy check-in process.
6. Scanning app:
The easy-to-use ticket scanning app is one must feature you should look for in an event ticketing system because it helps you to scan tickets via barcode and offer faster ticket validation.
7. Secure and multiple gateways:
This is a mandatory feature indeed. Never register with any ticketing platform that does not have secure payment methods. Because a secure payment gateway can simplify and add a new level of security that every customer looks for.
8. Analytics and Reporting:
Analytics and tracking data are very helpful for organisers. Without any data, no one can manage an event blindly. And with smart reporting, you can discover more about your customers and learn exactly where they are coming from or what they are seeking most.
9. Easy management:
Whether virtual or in-person, both types of events are easily managed with an online event ticketing platform. To ensure your event ticketing platform is equipped with the right tools for easy management.
10. Friendly support:
As an organiser, you always need a friendly and experienced team ready to provide you with enough support while managing your event.
---
Pros of using event ticketing software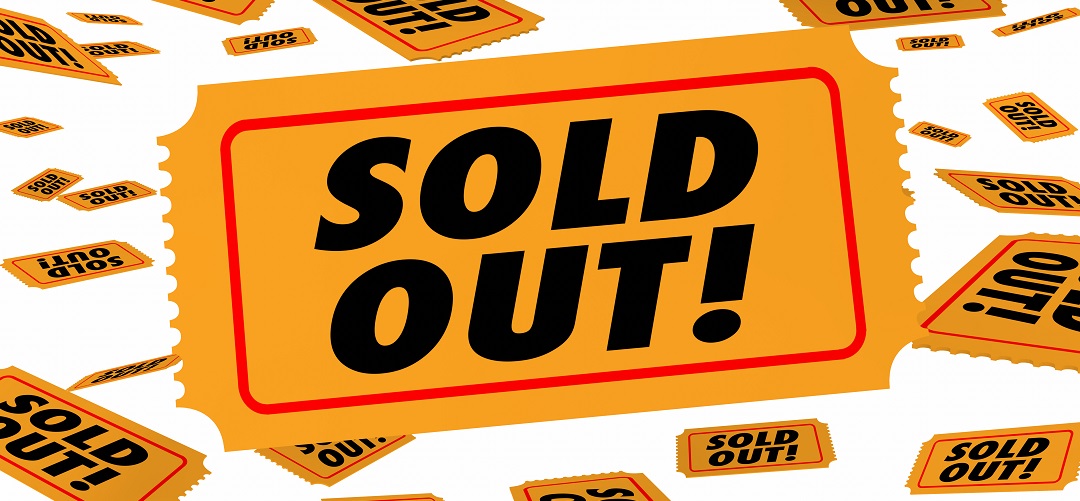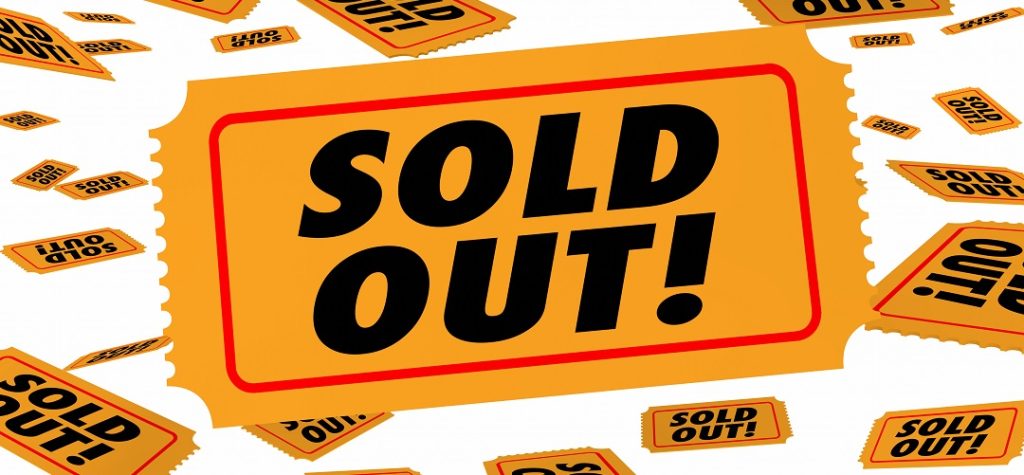 For Organisers
(I)More convenient-
An event ticketing system helps you to provide a customised experience to your attendees. From sending personalised follow-up messages to creating coupon codes, organisers can manage everything professionally at ease.
(II)Create your brand persona-
A good event ticketing platform allows you to create your brand personality in the way you wish while promoting your event. You can determine the look and content of your visually appealing event page.
(III)Go green-
The event ticketing system brings eco-friendly offerings as you can go paperless while selling tickets and align your event brand with a growing eco-conscious audience.
(IV)Register anytime and from anywhere-
An organiser can offer flawless event registration with automatic confirmation to their targeted audiences.
(V)Real-time reporting-
No longer does the organiser need to wait for reports and analytics till the event ends. Ticketing software provides real-time reporting, so you can monitor the live activity of your audiences as it happens.
(VI)The data-driven decision for the next event-
Event ticketing software brings out essential data collection analytic tools which help organisers to find data for future sales or marketing tactics.
(VII)Save time and money-
Neither do you have to go for manual registration of attendees, nor are you required to go through the long check-in line; your event ticketing system has got your back in every step.
(VIII)International Marketing-
One key advantage of using a ticketing system is that it enables you to reach audiences locally and globally. The integrated marketing tools let you reach and maintain targeted communication without putting much effort into it.
For Attendees
(I)24/7 customer support-
Attendees can avail themselves 24 hours customer support and make use of it in any situation. So from start to finish, they feel supported and can help with any of their ticketing questions.
(II)Secure online payment-
With the right event ticketing platform, attendees know that their money and information are handled with care as it uses a secured payment processor.
(III)Receive Emails and notifications-
Be it after registration or post-event time, attendees receive confirmation and follow-up messages and remain updated.
(IV)Save valuable time-
Customers are no longer required to travel to line up at opening sale counters at specified locations to register and buy event tickets. So, not just time, it saves them money as well.
(V)Discount options-
Customers can avail of several discount options while buying tickets. For example, they can get early bird discounts or use coupons.
Areas where event ticketing software can be used?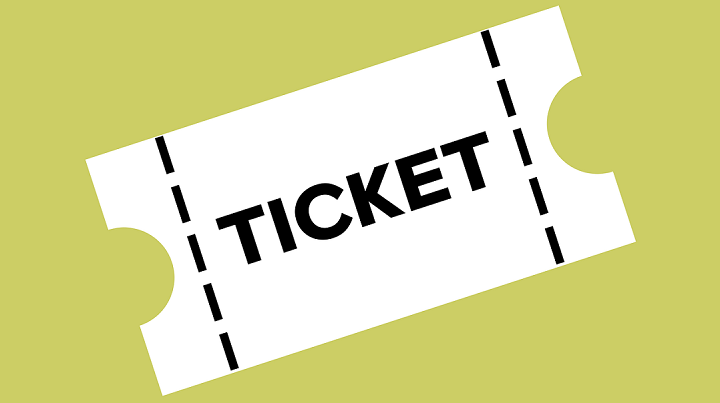 (I)Private events-
People use event ticketing software to create events for birthday parties, wedding ceremonies, festivals, etc.
(II)Corporate events-
Businesses use this for business events like dinners, conferences, networking events, business meetings, seminars and symposiums, award ceremonies, team collaboration, team recreation etc.
(III)Academic events-
Educational institutions use this for academic events like orientation programs, graduation ceremonies, school fairs, college concerts, annual sports days, valedictory dinners, club meetings, et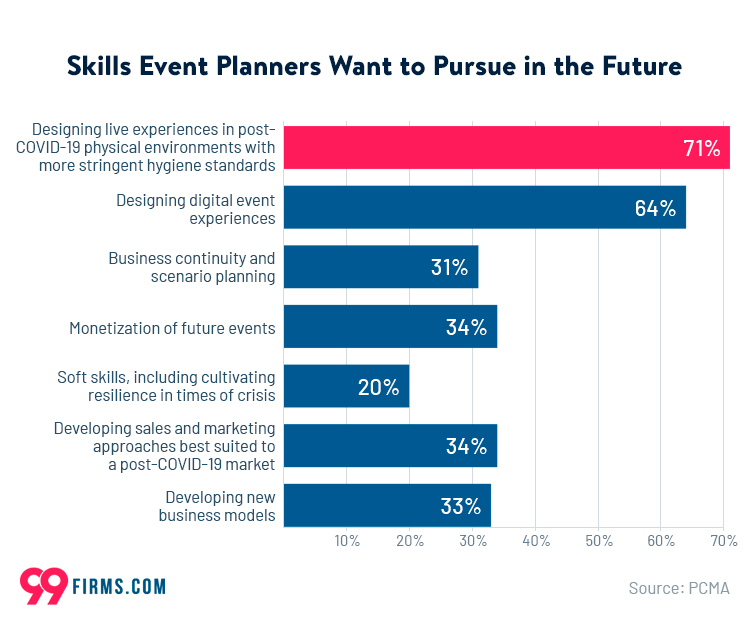 (IV)Charity/Non-profit events-
Non-profit event organisations use this for organising non-profit events like clay shoots, dances, Galas, auctions, golf tournaments, charity runs, marathons etc.
(V)Sports events-
Sports event organisers use this for sports camps, tennis lessons, badminton tournaments, coaching sessions, poker tournaments, boardgame nights,
(VI)Community events-
Community event organisers use this for community meetings, excursions and field trips, youth camps, volunteer or youth work, etc.
(VII)Entertainment and cultural events-
All types of entertainment events like comedy shows, carnivals, magic shows, shopping festivals, dance shows, pet shows, theatre, singing shows, concerts, food festivals, etc. can be organised with an event registration platform.
Top event ticketing platforms
The online event ticketing market has comprised many global and regional players in recent years. No wonder the market was valued at USD 28.49 billion in 2021, and it is expected to reach USD 94.92 billion by 2027. So let's look at some of the key players that you can consider for your next event.
1. EventBookings
EventBookings is known as one of the most influential event ticketing systems for both virtual and venue events in the market. The cloud-based platform comes with tons of features to sell tickets, promote, network, engage and Livestream any sort of event.
Why choose EventBookings?
Organisers can avail of ticketing of any type, from single to group ticketing, with EventBookings.
The full-featured registration platform comes with an easy-to-use registration form builder that helps to collect information about the customers.
The absorb or pass the fee feature keeps ticket sale proceeds in full.
The ticket scanner app is available to scan tickets and check-in guests.
Pricing Package
EventBookings runs free for free events, and it charges a fee of 1% + 30¢ and 2% + 30¢ per ticket (plus stripe ticket processing fees) for venue events and online events, respectively.
Are you interested in learning more about EventBookings ticketing system? Website Planet had the chance to speak with Mark Thomas, CEO of EventBookings. Check out the article to find out what he had to say!
2. Eventbrite
In the world of ticketing, Eventbrite is one trusted platform for unstoppable entrepreneurs and passionate social ringleaders. It makes ticketing fast and easy for anyone.
Why choose Eventbrite?
Eventbrite boost comes with time-saving social media ad tools and intelligent targeting options and insights.
The integration with Zoom, Facebook Live, YouTube and more enables a seamless online event experience.
Eventbrite's organiser app turns to monitor ticket sales and check-ins effortless.
Eventbrite's free RSVP online tools and technology empowers event organisers to be experienced makers.
Pricing Package
Eventbrite offers three pricing packages, 'Essentials' (A$0.49+2%), 'Professional' (A$0.99+ 5%) and 'Premium.'
3. InEvent
InEvent is a dynamic event management solution that has the ability to create, recreate and customise a variety of virtual, hybrid and in-person interactions ranging from webinars, to live broadcasts, discussions, summits, networking sessions, conferences, ticketing and spanning across the pharmaceutical, educational, corporate, and event tech industries.
Why choose InEvent?
It provides features such as registration management, ticketing, payments, promotion, and analytics. It also provides tools to help create, manage and promote events, including email campaigns, custom landing pages, and social media registrations.
InEvent also contains an API that allows developers to create custom integrations with their existing systems.
InEvent is the most powerful and complete software for professional events.
Run live meetings, in real-life experiences, TV-like broadcasts, or virtual, hybrid and in-person events with the award-winning InEvent platform.
Pricing Package
InEvent offers four pricing packages, 'V&H Advanced' (US$ 990/monthly), 'V&H Pro' (US$ 832/monthly), 'V&H Full' (contact our team here) and Webinar (US$ 900/monthly per 500 attendees).
4. Ticketbud
The seamless ticketing platform is popularly known for hosting significant events due to its flexible and powerful features.
Why choose Ticketbud?
Ticketbud's powerful link tracking allows organisers to track and analyse event page traffic, ads, paid media or other promotional channels.
Its integration with leading payment processing solutions facilitates safer and faster payouts.
The Point of Sale hardware solution enables offline ticket sales.
White-level solution with a customised solution for major organisations is available.
Pricing Package
For the paid event, the pricing plan includes two plans, 'Ticketing Fee' (2% + $0.99 per ticket) and 'Payment Processor Fee' (2.9%).
5. Ticketebo
Ticketebo comes with an e-ticketing solution that covers all your ticketing needs, be it for small community events or for the largest festivals and expos. One just needs to follow the three steps to get their event ticketing online.
Why choose Ticketebo?
Ticketebo's integration with some latest social media tools boosts any organiser's marketing game.
The platform optimises multi-event ticket purchasing for large complex programs.
The certified and encrypted payment procedures enable ultra-safe and secure service.
Organisers can avail of stunning ticket page designs that will look amazing on any device.
Pricing Package
Ticketebo takes a booking fee of 3.85% (incl. GST) of the ticket transaction value, with a minimum booking fee per transaction of $1 (Inc. GST)
6. TryBooking
TryBooking is a powerful and easiest ticketing platform around with a complete set of ticketing features for event organisers. For any event ticketing needs, from associations to festivals, schools to theatres, it has got you covered.
Why choose TryBooking?
The quick and easy sign-up with no subscription and lock-in contracts.
The platform allows both online and in-person ticketing selling.
Organisers can use a variety of incentives, including early bird, VIPs, staff tickets, complimentary tickets etc.
The TryBooking mobile app lets organiser manage their event with the palm of their hand.
Pricing Package
Attendees need to pay 50c/ticket, and event organisers pay a 2.5% processing fee for paid events.
How to be sure that your ticketing software has everything you need?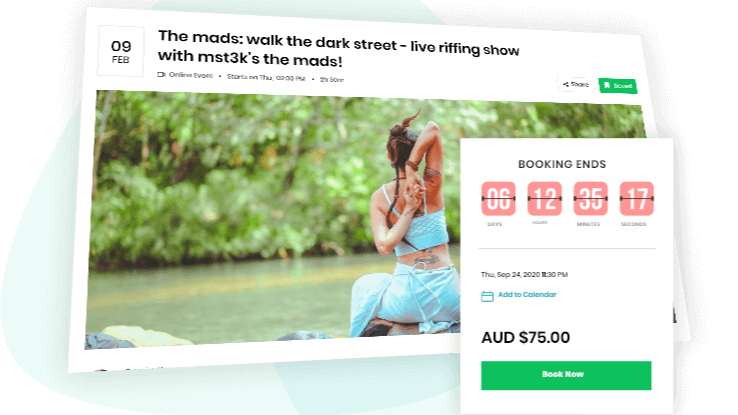 Eventually, you will get a bunch of platforms that are doing the best in the event ticketing market. But obviously, not all come with the same features. For example, if we look at the feature of one of the above-mentioned platforms, EventBookings, it holds the unique 'absorb or pass the fee' feature, which allows the organiser to pass on the service fees to their attendees. But you might not get this feature available on all ticketing platforms. Hence, it is important to know what exactly you are looking for. And once you are clear about your requirements, it becomes easy to find a platform that meets them.
So, these are some of the questions you can look for to pick the right one among the bests.
What trends in online ticketing are you looking for your event?
What sort of marketing tools do you want to promote your event?
What will be your budget?
What sort of ticket types do you need to offer to your customers?
What customised features do you want to match your needs?
Which payment option do you want to pick?
What kind of reporting and analytics do you want your access to as an organiser?
All these will help you to uncover some must-have features to get a full scope of your expectations.
No doubt, the right ticketing platform can make all the difference in the success of your event. Also, the implementation of a ticketing system is definitely a game changer for taking your customer service to the next level. Whether you have to do email marketing to promote your event or quickly check out the status of ticket sales and attendees, you will have everything well organised inside the event ticketing system.