Event management firms live and die by the success of the programs they organise. Innumerable gears and subtleties go into an event to make it a success. It is an excellent idea for events that get the attendees to walk through the doors.
However, there will not be any attendees or doors to walk through if there is an issue with the cash flow. A quick solution to the problem is finding good event sponsors. But wait!
Sure, an event sponsor can fund your great idea for an event, but only if those ideas for event sponsorship captivate the right people.
So, what sort of sponsorship ideas for events should you have to attract solid sponsors for your event?
This article lists some intriguing event sponsorship ideas for your next big event.
VR
VR is the future, and those who embrace the future early will be the most benefitted. An event incorporating VR to portray a brand's product or message will win over the crowd easily.
Event Sponsors can count on the growing public interest in VR products. VR is not a fad but a clear indication of the technology and modes of communication that await us in the future. Embracing it will benefit your event sponsors and be a crowd pleasure for your event.
Mixer
Social mixers are always an excellent idea. People enjoy the wholesome appeal of the event, but participating in a mixer afterwards is a whole new ballgame. Attendees can connect and network in a more relaxed and friendly setting.
Sponsors can advertise here to increase brand awareness and will be remembered for hosting the networking environment. This proactive measure shows you are serious about serving up an efficient event.
Social media
A lot has been written about the merit of establishing a social media presence, especially for any event. Through groups, threads, hashtags and other avenues, potential attendees have the power to make your event successful even before the event begins.
Sponsors will want to join events that are absolute winners in social media. Once you can display the excitement and buzz around the event on social media, event sponsors will flock to your banner to be a part of it.
Video
Audiovisual incorporation has been a proven way to attract people for a long time. It's a tried and true method. It's not practical to integrate VR or AR into every event. That is why the next best option is the incorporation of the audiovisual medium.
Using videos, you can present the events' main sponsorship benefits, ideas, and attractions. Not everyone will read a pamphlet or a poster, but almost all will pay attention to a video.
One can also use big screens or small digital displays anywhere to show event attractions, live streams or social media chatters about the event. Videos enable the event sponsors to get attention from the attendees without much effort. If your event has such advertising opportunities, the sponsors would be eager to invest.
Keynote
The keynote address or speech is a focal point for any event. It is an excellent tool for generating buzz and attracting a massive portion of the crowd who look forward to hearing the keynote speaker.
Event Sponsors are likely to invest in any high-profile individual from a related field who is giving the speech. This also adds value to the event itself. The sponsors could brand themselves around the keynote speaker and arrange the staging area accordingly, where they can get maximum exposure.
Event Management Tools
Event managers can make life a lot easier for themselves by digitising everything. Having an event app where users can register and look up event information can be highly beneficial. Sponsors may be an integral part of this feature.
Event organisers can allow sponsor advertising to take place in the event app. Furthermore, the social media pages, with reminders & event updates, could also highlight the event sponsors.
It's much better than abruptly dumping sponsors on attendees at the event. An organic buildup of the event enables the event sponsors to develop a proper advertising strategy.
Take a look at the Most Useful Technologies for Organising Events
Live Streaming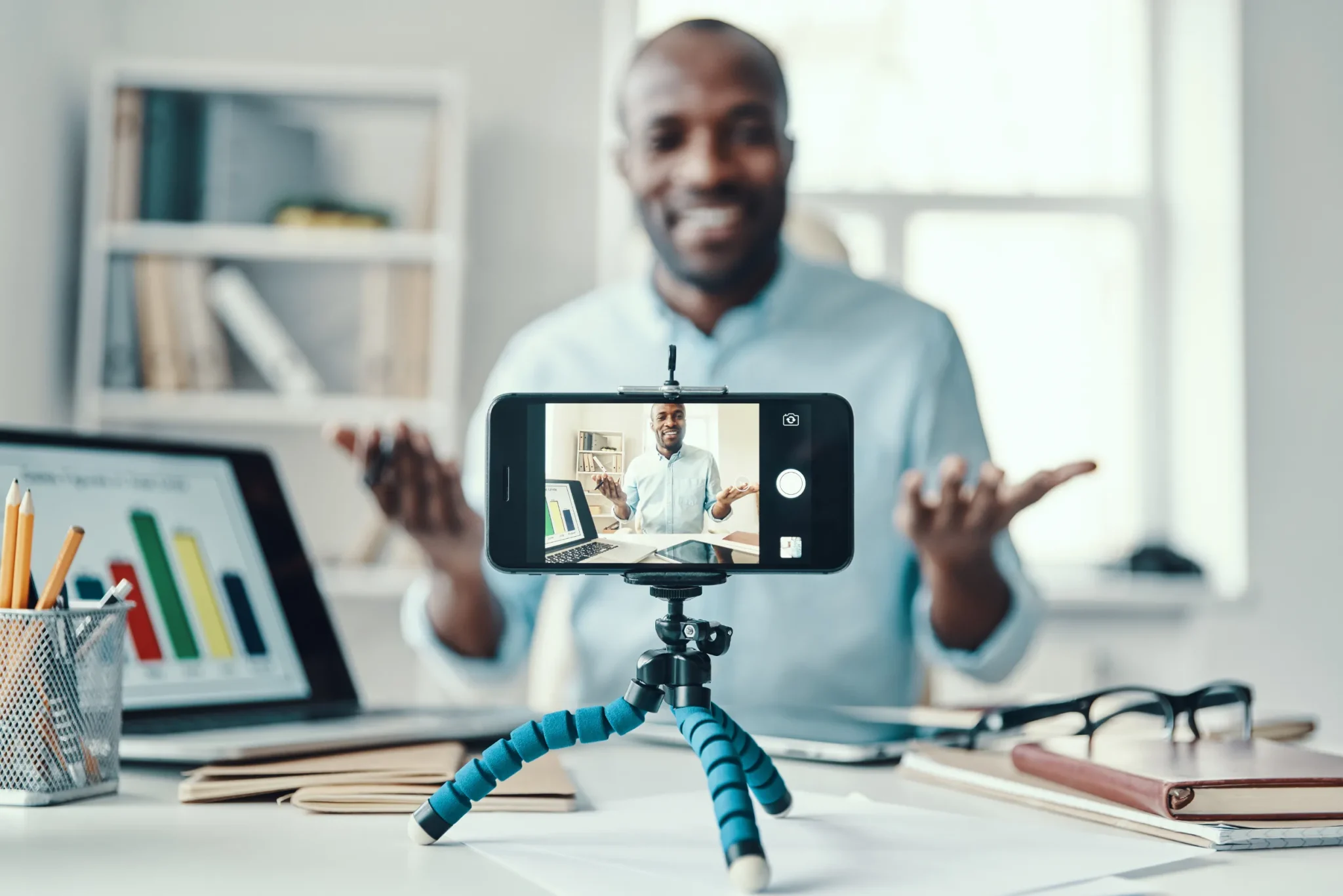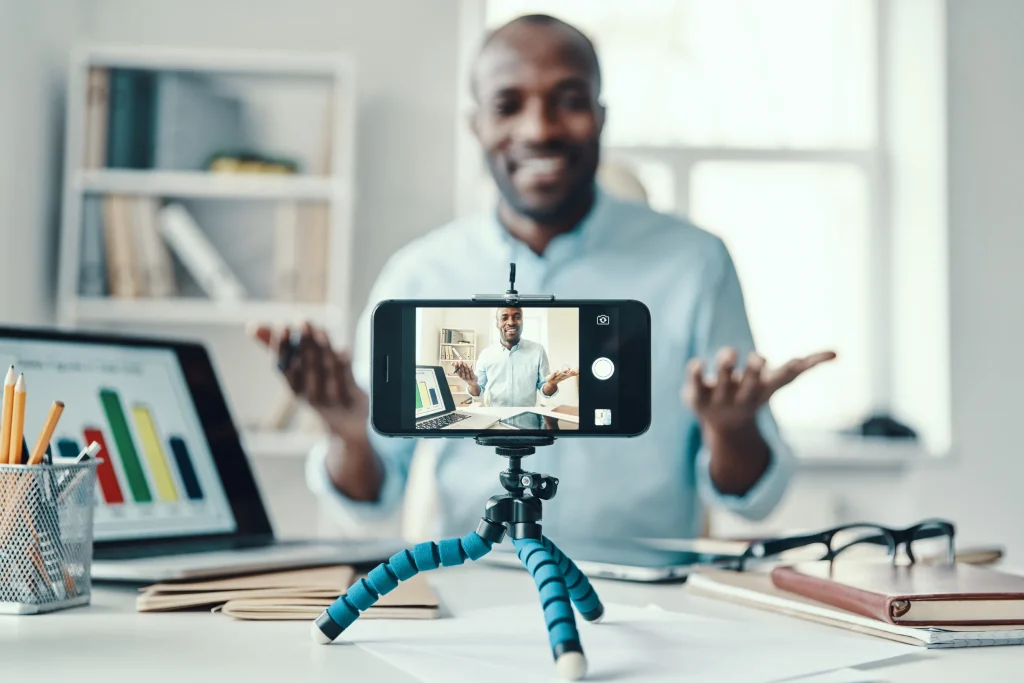 Live streaming has been all the rage for some time now. It is a perfect idea to livestream the event and real-time social media highlights, such as amusing tweets or posts about the event from someone notable.
Event Organisers should incorporate social media platforms like Facebook, Twitter, and Instagram. Get a hashtag trending, and it will appear in the live stream regularly.
Meanwhile, putting up the event sponsor logo and short promos to run in the corner of the screen will provide more exposure to the sponsors.
Attendees get the fun out of the livestream, and sponsors can unobtrusively promote themselves.
Free Wi-Fi
It is crucial to have a Wi-Fi connection throughout the event. Attendees need the app for an event map, seating plan, itinerary, registering for mixers, checking the social media buzz around the event, etc. Constant internet access is necessary for all these.
Posts from their social media handle, live streams and all kinds of online interaction will enable them to spread the word about the event even more. Sponsors would benefit by becoming part of these posts, hashtags, and fun-filled exposure.
On the other hand, sponsors might see a no-internet access event as something amateurish as it reduces the scope of exposure to a great degree.
Phone charging station
Suppose the attendee follows the items described in this write-up, meaning enjoying the live stream, updating their statuses online, taking pictures & videos, and uploading them – everything that can drain one's phone battery. In that case, you need to take some measures.
A lot of malls, events, and public places have charging stations. The sponsors could host the charging areas with their logo and advertising and have their representatives interact with the attendees, promote their products and build a customer base.
You can name the charging station after the sponsor in this regard. This will contribute toward the goodwill of the sponsor while also associating it with a positive vibe. Once again, it is a win-win situation for both you and the sponsor.
Goodies
Expanding upon the previous entry, one truth has been laid in concrete – free goodies wins the heart of people 100% of the time. Regardless of the exact contents of the gifts, nobody can stay mad at something they were not even supposed to get in the first place. Event organisers could arrange with the sponsors to offer candies, snacks, bottles, gadgets, and outfits branded under the sponsor's name to make this work.
Treats
The saying "the way to a person's heart is through their stomach" has some truth. Create a coffee and doughnut corner with a nearby bakery to give free or inexpensive treats, or try a Mexican restaurant to serve free sample tacos and fresh juices.
Activity-Based Prizes
Are you looking for a creative and engaging approach to showcase your sponsors to your attendees? Suggest sponsors provide attendees with something fun or helpful in exchange for participating in an activity, such as a squat challenge or sharing a hashtagged selfie. Examples of such prizes are cupcakes or T-shirts. Consider making the activity a contest or scavenger hunt that spans the whole event to boost involvement.
Mental Health Breaks
The popularity of healthy activities as one of the practical event sponsorship ideas is on the rise. A yoga experience class with prizes is one approach to providing health advantages while also making a lasting impression. Give your participants yoga mats with sponsor logos or branded sports towels they may use at home after the class to help them stretch and unwind. Make sweatbands with your sponsor's emblem stitched on them for fun. For visibility, guests must depart with helpful giveaways, primarily if those items will be used in their everyday lives long after your meeting.
Professional Services
Having a sponsor who provides pertinent professional services is beneficial. For instance, a sports drink sponsor for a cycling or mud run event. or a massage parlour to offer a complimentary massage following the occasion. A vehicle cleaning business that gives complimentary car washes to attendees while they enjoy the event or quick spa or health club treatments. The sponsor doesn't have to attend your event in person; they may still have a significant role.
Videowall
Having a video wall can help you stand out from the crowd. It provides you with a huge canvas to show material visible from a great distance. Additionally, it is visually appealing and effectively grabs attendees' attention. And altering the screen's information is as simple as switching out a light bulb.
Make Parking a Pleasure
It's hard to find a nice parking spot. Much more so if many people are present at the event, parking places that are free and paid for by your sponsors are available. This area offers several branding options. It also makes it simpler for guests to find your event, creating a positive impression.
Challenge Your Audience with Contests
An excellent method to include your audience in your event is to have a contest. With the rewards, you may get creative and offer away something your winners will like. New Voice Media held a competition at a Dreamforce event to raise awareness of the time wasted on cold calling. They wished to highlight how significantly less downtime their service provides. Participants had to estimate how long it would take for an iPhone to melt within a block of ice. Those who correctly predicted earned a brand-new phone.
Live Music
A worldwide language that unites people is music. If done correctly, it may create the ideal atmosphere for your event. Make a dynamic environment by hiring a band or DJ whose music your audience will enjoy. By asking attendees to vote for their favourite song, you could add a more personal touch to this section by having the band play that song live for your audience.
Cool Down Zone
Cool-down zones can be set up with a few sofas, coffee tables, or stools and are ideal for conferences and conventions when a respite from moving from room to room and presentation to presentation can be delightful. Add snacks and a video monitor or TV to grab attention and fill stomachs. And because people are staying a while, it's one of the great sponsorship ideas for event.
Swag Bags
Create a swag bag for your event and fill it with high-end merchandise. If you want to go for it, enlist the help of sponsors to provide more upscale presents like gift cards for massages, concert tickets, or fine wine as event sponsorship examples. Some currently offer a digital bag in addition to the conventional one. You'll give sponsors more opportunities to engage with attendees if you give them more time. Additionally, these services show sponsors valuable data to compare to their objectives.
Water Station
Free water stations are popular at some events, particularly ones that require a lot of walking or standing around, such as concerts and other live events. A sponsor ought to be more than pleased to be associated with providing free water as long as you avoid using single-use plastic. It is easy to set up and provides participants with substantial value. Win, win!
Social Photo Booth
Social photo booths are similar to traditional photo booths in that they allow users to produce looping films and GIFs and upload them to social media. The most effective social media material your guests can share at your event is images that include your event hashtag. Utilise a sponsored social picture booth to make it even simpler.
Gamification
Encourage attendees to participate in games at your event in a humorous manner. As people play, they may learn more about your sponsor's product by having it as the theme. Make it simple and accessible so that everybody may participate. Giving away rewards related to the brand will make everything flawlessly tied together.
Nostalgia Effect
With your vintage merchandise, transport your event participants back in time. This reveals your progress and allows them to get to know you better. Additionally, it will evoke memories of earlier times and foster a sense of community. Relive the flashback with a positive outlook and a cosy sensation.
Multitasking Scannable Bracelets
This little bracelet has a lot of uses. RFID wristbands have grown in popularity since the epidemic because they can be utilised without making physical touch. The attendees may use it to make money, enter restricted areas of your events, and have their names or brands printed.
Event Apps
Event applications are today's equivalent of the paper map, including the timetable and other details. The app can be dynamic, displaying news leading up to the event, displaying the event map, listing attendance, headliners, keynote speakers, or other pertinent information while generously sprinkling the sponsor's name. The map may include social media links so visitors can share their experiences there, provide comments, and assist with some of your marketing. Apps may be created for anything and include cutting-edge features, which can attract a significant sponsor.
Show and Tell
Have a product demonstration so event attendees can see what you're offering firsthand. This draws in the appropriate attention and produces high-quality leads for you and your sponsor. Allow participants at your event to touch, feel, and experience the product.
Let the Product Sell Itself
Give the items a thorough showing and encourage audience participation. You can think of creative methods to present them. Just bear in mind that visitors must have easy access to them. You can transform your product into a massive prop by enlarging it and placing it throughout your event.
DIY Craft Idea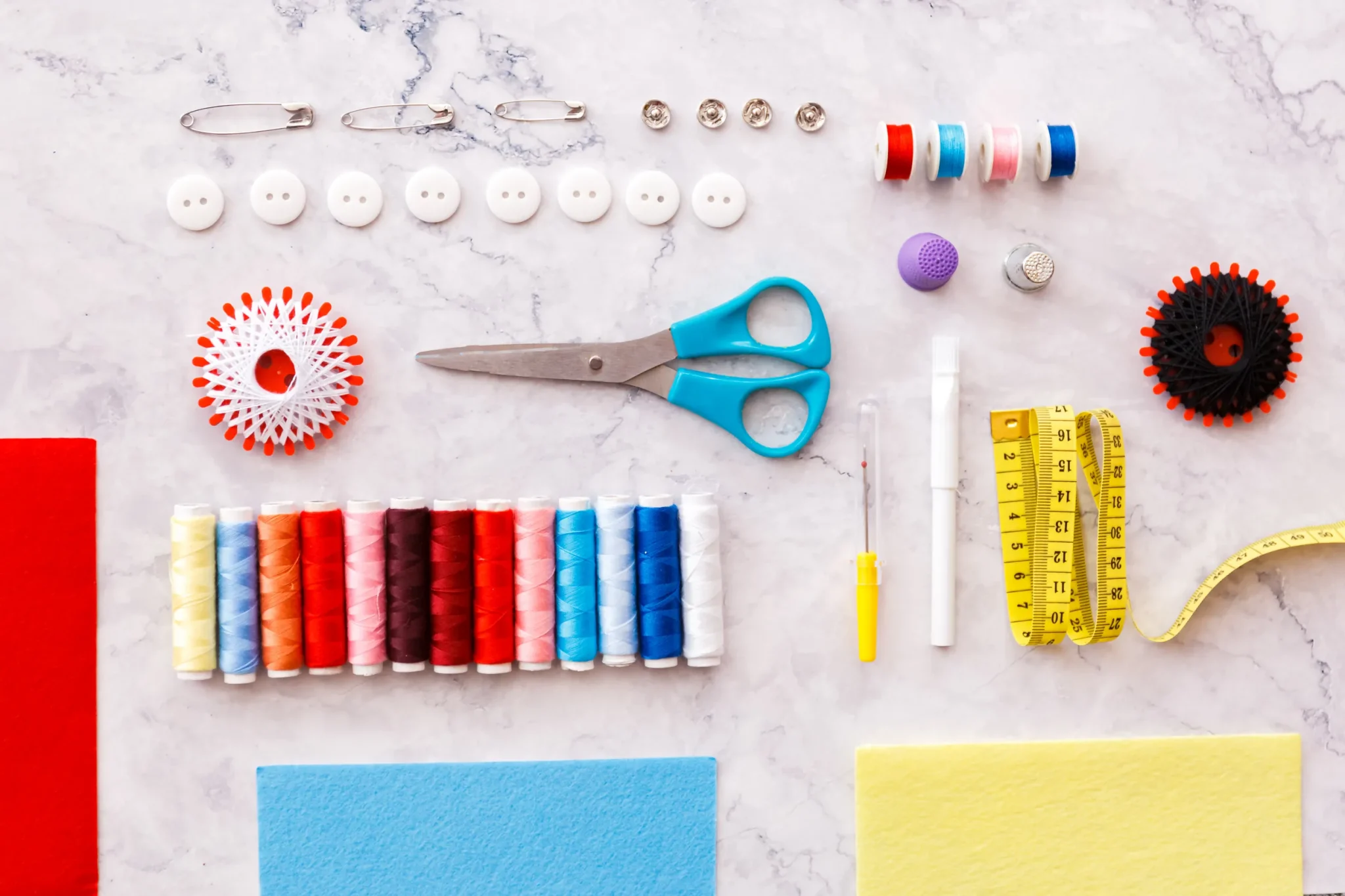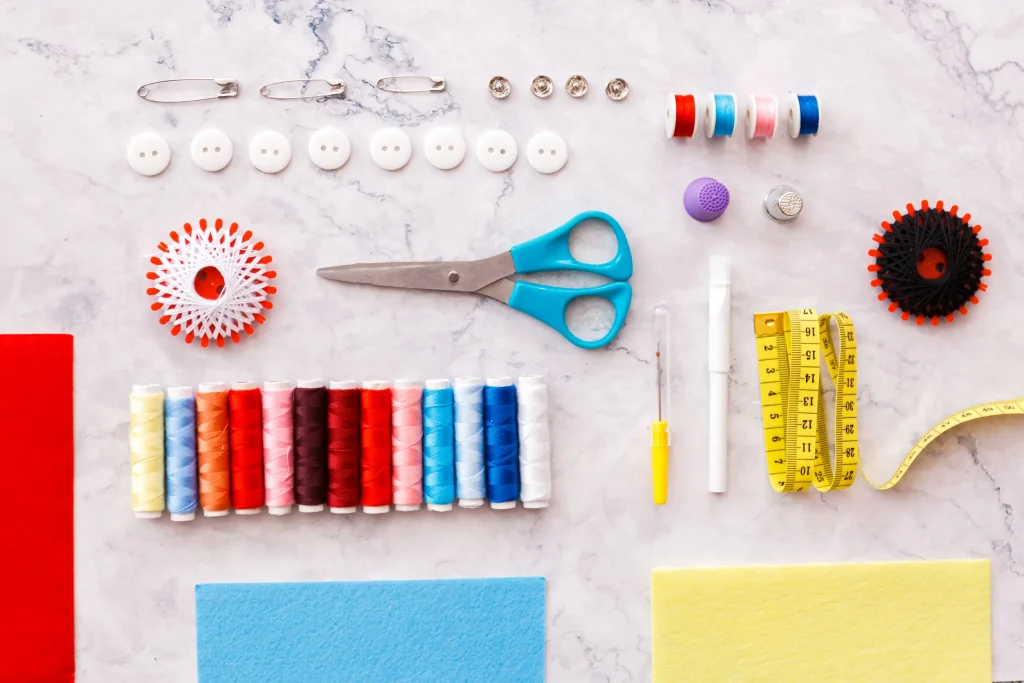 Everyone has a creative side, so why not use a craft section to inspire your attendees' imaginations? You could offer prepared ceramic pieces for attendees to paint, build-your-own-terrarium stations, or stick to glitter and glue, depending on how elaborate your sponsors want to get. This not only provides participants an opportunity to post what they've created on social media, but it also acts as a reminder for them long after your event has ended.
Give Back to the Community
Hosting a sponsored charity event is a fantastic way to keep your sponsorship prominent. This will enable you and your sponsor to promote your products while positively influencing the community and helping people in need.
Sponsored Tickets
Tickets purchased or registered may include the sponsor's name, colours, or emblem as part of the sponsorship package. In this manner, guests will be subtly reminded that the sponsor is an integral part of the event. This is a fantastic tool for monitoring effectiveness and attendance and raising exposure.
Tips to Integrate Event Sponsorship Ideas
There are several ways to draw attention to your sponsor and urge your audience to sit up and pay notice. With the correct event concept, you can assist sponsors in achieving their objectives and persuade them to fund your event in the first place, whether it takes place on an in-person, online, or hybrid platform. But to work well, you must implement strategies to entice and keep your audience. Here is a summary of how you may accomplish this:
Stay current with technology. When people can tell you care about being creative, they will trust you and your sponsor much more.
Be yourself, and enjoy it. Even if the focus of your event may be business, it won't hurt to let loose a bit. Ultimately, your target audience is a person, not a company. You will come across as friendlier and more approachable.
Look for concepts that naturally match your sponsors. Making your event a game-changing experience means being authentic and creating genuine methods for your sponsors to engage with your audience.
How do I approach potential sponsors for my event?
Start by identifying sponsors that align with your event's theme and audience. Craft a compelling sponsorship proposal highlighting the benefits of partnering with your event, such as brand exposure and access to a specific demographic.
What should I include in sponsorship package ideas?
Start by identifying sponsors that align with your event's theme and audience. Craft a compelling sponsorship proposal highlighting the benefits of partnering with your event, such as brand exposure and access to a specific demographic.
How can I make my event attractive to sponsors?
Offer unique sponsorship opportunities that align with sponsors' goals and values. Focus on creating a memorable and engaging event experience for sponsors and attendees.
How do I measure the success of event sponsorships?
Measure success through key performance indicators (KPIs) such as brand visibility, lead generation, and return on investment (ROI). Collect feedback from sponsors to improve your sponsorship offerings continually.
Are there any legal considerations when securing sponsors?
Yes, it's essential to have clear contracts outlining sponsorship terms, including deliverables, payment schedules, and intellectual property rights.
How can I maintain long-term relationships with sponsors?
Maintain open communication, fulfil sponsorship commitments, and show appreciation through post-event reports and thank-you gestures.
Attracting sponsors is as vital as having a brilliant idea for an event. The blueprint of an event needs to be completed with a steady source of funding. These 30 cool event sponsorship ideas will help you make your event more attractive to the sponsors and enjoyable for the attendees.
When there are multiple ways to make your event a more attractive sponsorship opportunity, using a trusted event platform is one fundamental way to convey your sponsors. If you choose EventBookings, you can offer your sponsors several marketing opportunities. From email promotion to social media promotion to breakout sessions to speaker sessions, there is much to offer when using EventBookings.
Bonus! Check out our Virtual Event Sponsorship Ideas