After 2021, virtual event is nothing new anymore. There should be no question mark to accept the fact that virtual events are becoming a widespread phenomenon. It happens now and then; just open your device, and you don't need to scroll much to find an ongoing online event.
Even though the online event is commonly happening, it is not a piece of cake to organise or arrange a virtual event. Event organisers must go and grab multiple tactics to make their event successful. Getting sponsorship opportunities for virtual events is one of the most viable marketing strategies to reach success. To meet marketing goals, sponsors can play a crucial role.
You might wonder how to easily and more efficiently get virtual event sponsorship opportunities. This article will help you gather virtual event sponsorship Ideas that you can use on your next event planning journey. So, let's get started. 
Effective Virtual Event Sponsorship Ideas That Will Change Your Event Organising Game
Indeed, every organiser wants to grow their organisation or business and to make it happen, they need sponsors. But in return, what should you do for your sponsors? What are your sponsorship package ideas designed for them? When a sponsor brand has so many opportunities left, why should they choose you to sponsor your event? You must convey to your sponsors how your event can be favourable to them.
It is time to get some fresh, inspiring ideas that you can offer to your next sponsor!
Virtual booth space
There should be no worry about a physical booth when you can create a virtual sponsor booth, which is one of the most effective virtual event sponsorship ideas. This space will let your sponsor get in front of the attendees and discuss its content with them. This booth breaks geographical barriers, allowing sponsors to connect with attendees worldwide. This expands their reach far beyond what a physical booth could achieve. It opens the room for communication among the sponsors and attendees during live-streaming events. Audiences are also free to browse any option they like that the sponsor provides. Moreover, Virtual sponsor booths can provide valuable data and analytics on attendee engagement, such as which resources were accessed, how long attendees spent at the booth, and what content generated the most interest.
Include branding on promotional materials
To secure virtual event sponsorship opportunities, from registration form to event page, ticketing, and advertising in each and every event promotional material, you can print your sponsor's brand name, banner, or logo. Continuous brand placement reinforces sponsor recognition. Attendees are more likely to remember and engage with sponsors they see consistently throughout the event. So, make it clear to your audiences who the sponsors are and what their service is. Also, Share attendee demographics and engagement data with sponsors after the event. This information can help sponsors refine their marketing strategies and more effectively target their products or services.
Sponsored content session
Arranging a content session is one of the perfect Virtual event sponsorship ideas to get your sponsors involved with your attendees. It can effectively drive a business by allowing your sponsor to host a session. Sponsors can use these sessions to educate attendees about their products or services in-depth. Along with the hosting, sponsors can show a demo of their products, explain how they work, and create a presentation room to showcase the contents. Interactive elements, such as live Q&A sessions, polls, and discussions, can be incorporated into content sessions. This fosters meaningful interactions between sponsors and attendees. Even in an online event, it is much easier for a sponsor to track audience engagement and attendance.
Sponsorship web page
You can provide a space for your sponsor on your virtual event's website page. This space serves as an additional digital touchpoint to connect with potential customers. You can showcase your sponsor's mission, products, messages, and other content to meet the target audience. Either you can create a widget for your sponsor and place it on any side of your webpage, or you can attach the link. Sponsors can share important messages, announcements, or updates directly on their dedicated website, ensuring that attendees receive timely and relevant information. Clearly highlighting the sponsor's presence on the event website, such as in the main navigation menu or with a featured logo, ensures attendees know about the sponsorship.
Promotion on social media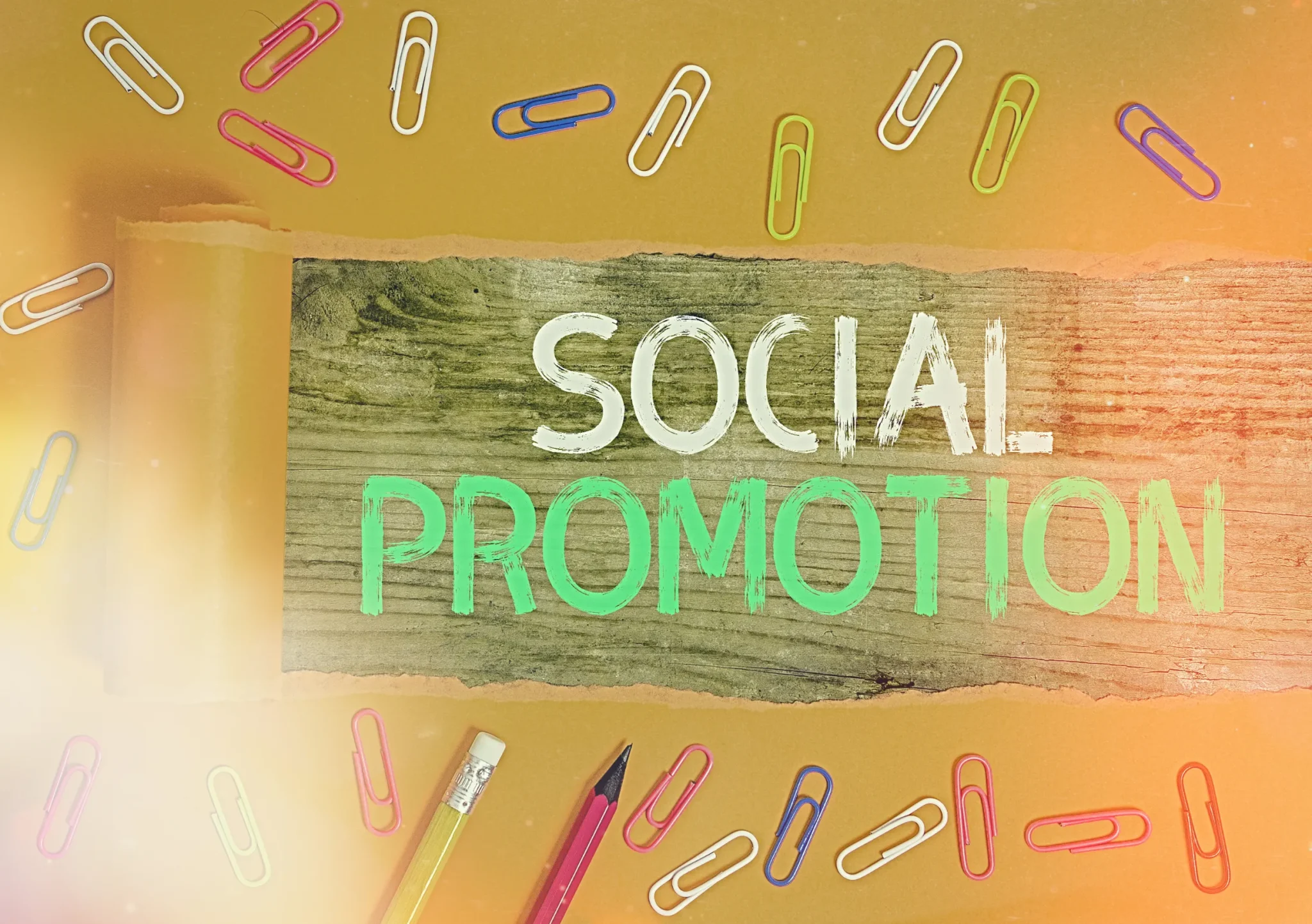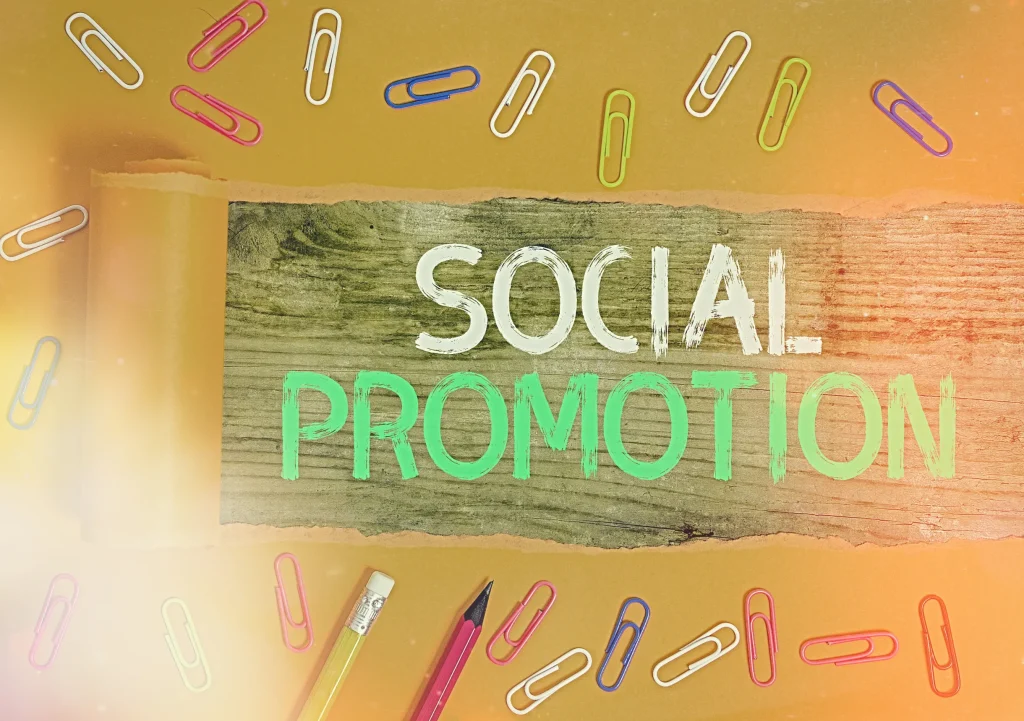 To reach bigger audiences, you often promote your event page and details on the social media platform, which can be one of the most valuable virtual event sponsorship ideas. Social media platforms have vast user bases, allowing event organisers to reach a broader and more diverse audience. Sponsors can tap into these networks to increase their brand visibility. You can also add your sponsor's details to the promotional event page or announce a shout-out for the sponsor brand along with your social media posts. Also, Social media platforms provide detailed engagement metrics, such as likes, shares, comments, and click-through rates. Sponsors can use these insights to gauge the effectiveness of their sponsored posts and refine their content strategy.
Email promotion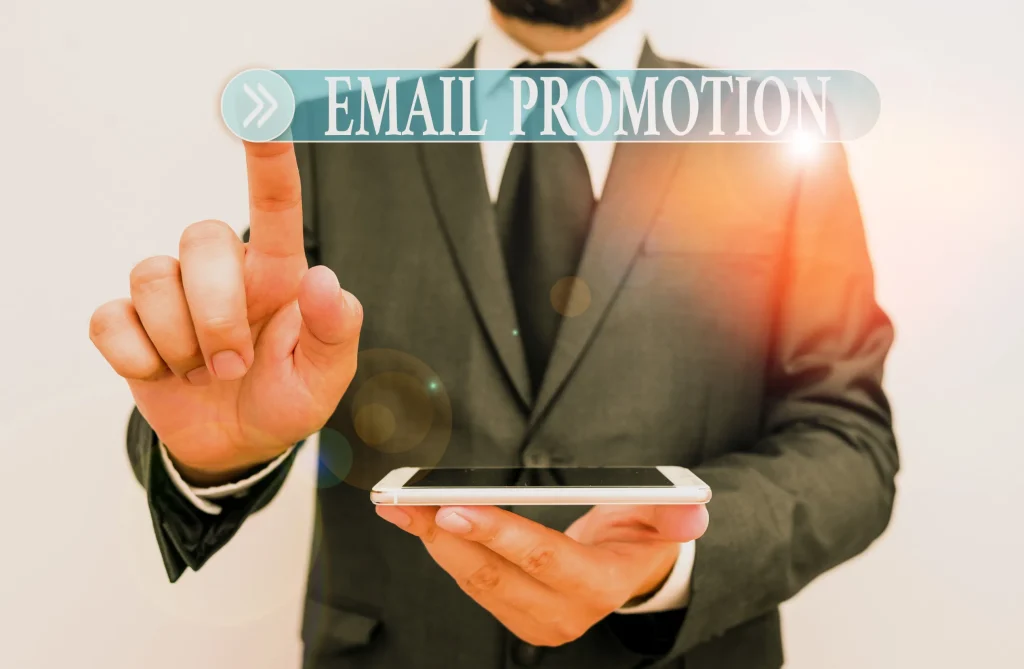 Email promotion is one good way to maximise virtual sponsor visibility. Email invitations allow personalised messaging to address individual attendees' interests and needs. It is an effective channel for sending real-time event updates, session reminders, and last-minute announcements. You can place your sponsor's logo and email address at the bottom of your email invitation or mention the special offer, exclusive content and products that your sponsor is offering. Highlighting special offers, discounts, or promotions from sponsors in email invitations can incentivise attendees to engage with the sponsor's offerings and attend the event. 
If you're interested, you can take a quick look at how to sell more tickets with email marketing
Sponsored brand videos or commercials
Before starting virtual live events or during a break, you can showcase your sponsor brands through pre-recorded videos, commercials, or pop-up ads. Thirty seconds to a 1-minute-long video can be presented to convey your sponsors' message to the audience. Strategically placing pre-recorded videos and commercials can ensure that attendees remain engaged even when there is no live content. This continuous engagement keeps sponsors top-of-mind. Also, videos provide a visually compelling medium for sponsors to convey their message, showcase their products, and highlight their brand's unique selling points. Moreover, it adds diversity to the event's content, catering to attendees' different learning and engagement preferences.
Virtual event speaker
In many virtual live events, we see the organisers keep a speaker session. Among virtual event sponsorship ideas, speaker sessions enable direct interaction between the speaker and the audience, fostering engagement and providing attendees with a valuable opportunity to ask questions and seek clarifications. Any speaker session works to reduce monotonousness and make an event more engaging. You can choose a speaker from your sponsoring organisation. It will create the chance to interact with the audience by directly answering their queries. The speaker's affiliation with the sponsoring organisation is prominently displayed during the session, enhancing brand visibility and recognition among attendees. Sessions can include calls to action, encouraging attendees to connect with the sponsoring organisation for further discussions, product demos, or additional resources. 
Plan for audience engagement and icebreaking session
You can use your sponsorship to boost audience engagement by arranging some event games. As audiences enjoy fun activities or engaging sessions, it would be easier to get total exposure and attention towards the sponsoring content. Educational games and quizzes allow sponsors to educate attendees about their products or services entertainingly and memorably. Engaging activities encourage attendees to spend more time at virtual sponsor booths or within sponsor-specific sessions, allowing sponsors to convey their messages effectively. Collaboration activities such as poll sessions, Q&A sessions, quizzes, challenges and many other icebreaking activities help to get more interaction between the sponsoring brand and audiences. To enhance the whole experience, Sponsors can offer prizes, discounts, or exclusive content as rewards for participating in games or challenges, incentivising attendee engagement and lead generation.
Utilising virtual break hour
Sponsors of an event can take the chance of a break session of a live virtual event. Such as a sponsor can organise a sponsored meal or drinks with a non-alcoholic option. Meal or drink sessions provide a relaxed environment for attendees to network with one another, fostering connections and camaraderie, which can extend to the sponsoring brand. Sponsors can tailor their meal or drink offerings to align with their brand or event themes, creating a unique and personalised experience for attendees. Even attendees from different cities can get the discount code or coupon from the sponsoring brand. Offering discount codes or coupons encourages attendees to visit the sponsor's website or virtual booth to redeem their offers, driving traffic and engagement.
Sponsorship- does it only put financial assistance or more?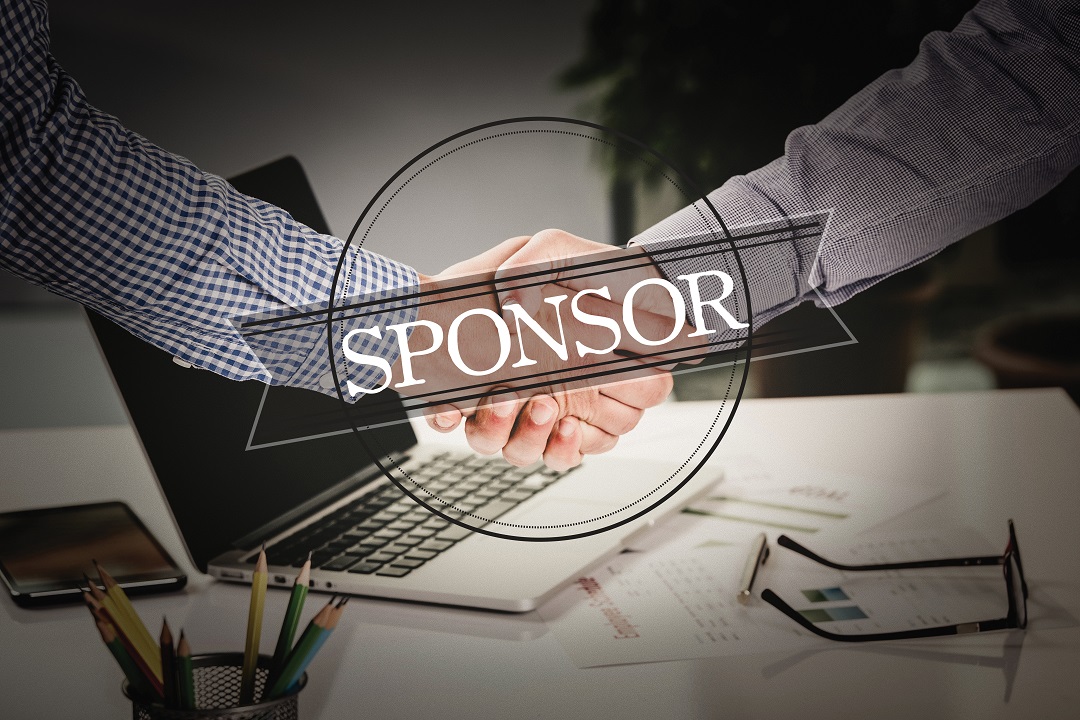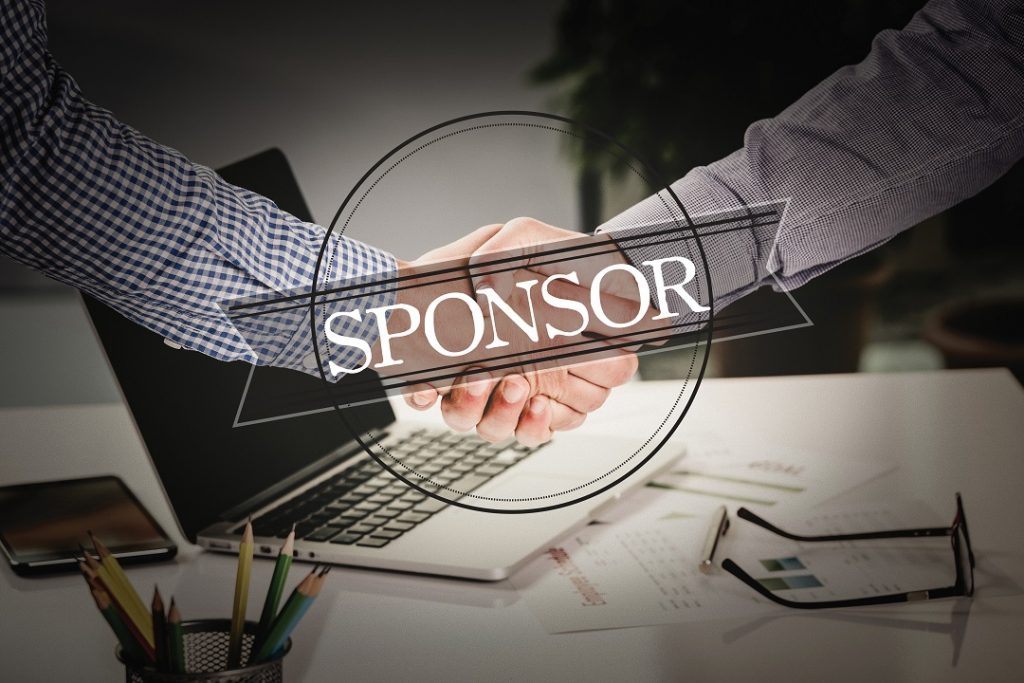 If you ask anyone what's the benefit of gathering sponsorship package ideas
and why one event needs sponsors? The possible answer will be to get funding for the event. Yes, sponsorship helps to defray costs, but besides cash, it offers many other benefits to assist you in reaching a targeted niche market and growing your business or organisation.
Let's explore some of the offerings of a sponsor.
A bigger platform:
Sponsorship comes up with a more prominent name and a bigger audience. Sponsors often have established customer bases and networks within their industry. Your sponsor will bring its audiences to your event along with your audiences. The sponsor and event organiser primarily belong to the same or relative sector, making it easier to reach the same target audiences. Collaborative marketing efforts between sponsors and event organisers can include co-branded content, social media campaigns, and email promotions, maximising the event's exposure to both sets of audiences. Successful collaborations between sponsors and event organisers can lead to long-term partnerships, where sponsors continue to support and engage with the event year after year, building a loyal audience base.
Branding:
If you want your business or organisation to lead on branding, getting a sponsor is a great option. With or without financial funding, a sponsor can boost your event's brand awareness in various ways. Their endorsement sends a powerful message to your audience, signalling trust and validation. This association can lead to increased attendee trust, attracting a broader audience and reinforcing your event's reputation as a reputable source of knowledge or entertainment within your field. Even without direct financial funding, sponsors can provide marketing support, access to their customer base, and promotional efforts that extend your event's reach.
Increase reliability:
People attend those live-streaming events or online events that they find reliable. When you are putting your sponsor's brand logo on your event page, it enhances the reliability factor. Partnering with a reputable sponsor lends credibility and authority to your event, as it signals to your audience that your business or organisation is recognised and endorsed by a trusted industry player. That relatively leads to higher audience engagement. Sponsors typically have well-established branding strategies and resources. By associating with a sponsor, your event gains access to their branding expertise, which can result in more effective marketing and visibility strategies.
Market value:
Your sponsor's brand logo not only maximises the audience number; it also adds market value and credibility to your event. When attendees see a well-known sponsor's logo associated with your event, they perceive a higher value in attending. This perception often leads to increased registrations and a more engaged audience. Obviously, every business or organisation want to become a reputable group and having a sponsor makes that impression. Also, aligning with a reputable sponsor enhances your event's standing within your industry. It signals to competitors, partners, and attendees that your organisation is a respected and influential player.
Increased Budget
One of the most tangible and immediate benefits of sponsorship for your event is the increased budget. With a larger budget, you can invest in higher-quality event components. This includes securing top-notch speakers, booking a more attractive venue, providing better catering, and using state-of-the-art technology and equipment. You can leverage advanced event technologies with an increased budget. This might include virtual reality experiences, interactive event apps, or live streaming capabilities to reach a wider online audience. Also, increased financial resources provide a safety net to mitigate unexpected challenges or changes in event planning, ensuring that the event runs smoothly.
Website traffic:
A sponsor brings more credibility, more sales, more audience, and a flood of traffic to your website. With the backing of a sponsor, you can enrich your website's content with valuable resources, articles, case studies, or whitepapers related to your industry or niche. This content not only attracts more visitors but also positions your website as an authoritative source of information. You can employ and make the most of it by upgrading your site and making it user-friendly. It must be mentioned that investing in website upgrades and improvements becomes more feasible with the financial support of a sponsor. Lastly, Sponsorship funds can be directed toward SEO efforts, improving your website's visibility in search engine results pages (SERPs) and driving organic traffic.
Expertise Support
This is one of the valuable benefits that sponsorship can bring to your event. Sponsors often have experts in their field who can contribute their knowledge and insights to your event. These experts can serve as keynote speakers, panellists, or workshop leaders, providing attendees with valuable industry expertise and thought leadership. Expert speakers from sponsoring organisations can enhance the educational content of your event. They can share the latest trends, best practices, case studies, and practical advice that resonate with your target audience. Also, access to expertise allows you to diversify your event's content, offering a more comprehensive range of topics and perspectives. This variety can attract a broader audience with different interests and needs. 
How do I get sponsors for virtual events?
To get sponsorship for your virtual event, these are the basic steps you should take-
✔️ Identify your target audience.
✔️ Create a compelling sponsorship proposal.
✔️ Research potential sponsors in your industry.
✔️ Customise pitches for each sponsor.
✔️ Promote sponsorship opportunities through various channels.
✔️ Provide data on event performance.
For more details and complete guidelines, read the full article and get exclusive virtual event sponsorship ideas. 
What should be included in an event sponsorship package?
An event sponsorship package should be comprehensive and tailored to the needs of both your event and potential sponsors. Here's what to include:
✔️ Event overview.
✔️ Sponsorship tiers.
✔️ Benefits for sponsors.
✔️ Audience reaches.
✔️ Promotion details.
✔️ Customisation options.
✔️ Exhibition and networking opportunities.
✔️ Data and analytics.
✔️ Testimonials and case studies.
✔️ Terms and conditions.
What do sponsors get in return?
Sponsors receive valuable returns on their investment, including increased brand exposure, access to a targeted audience, networking opportunities, thought leadership positioning, lead generation, and the ability to showcase their products or services. These benefits extend to event marketing efforts, data analytics, and content distribution.
Conclusion
Sponsorship is a key to powerful marketing, be it an in-person, online or virtual event. As getting sponsorship opportunities for virtual events is also a business, your sponsors definitely look for something in return. So, incorporating exclusive and attractive virtual event sponsorship ideas in your event planning is a must. What the sponsors want is to be associated with the event and its sponsorship package ideas. So, you have to show outstanding proposals and advantages to prove why your event would be worth getting the sponsorship.
Bonus! Check out our mega list Virtual event platform.