Corporate events are an excellent opportunity to capture cherished moments and create memorable images that showcase the company's professionalism and success. In this modern world of digitalisation, getting a good photographer is a crucial part of all the other event planning steps. Be it for the social media marketing booster tool or visual proof of your company's activities, the necessity of photography can't be denied in any event. Whether it's a product launch, an awards ceremony, or a team-building event, the right event photography can help you capture the essence of the event and convey its importance to the target audience.
However, corporate event photography can be challenging, requiring a mix of technical skills and individual skills. In this article, we'll share some tips and tricks that can support you take your corporate event photography to the next level, from groundwork to post-production. So, whether you're an aspiring photographer or a seasoned professional, these tips can help you create stunning images, and impress your clients.
Pre-Event Preparations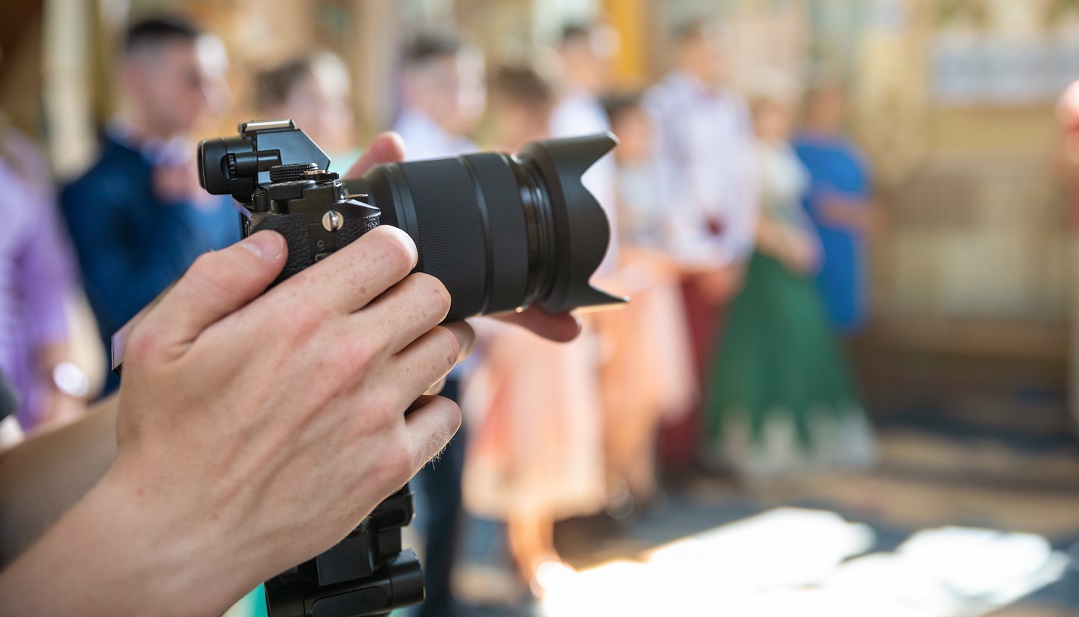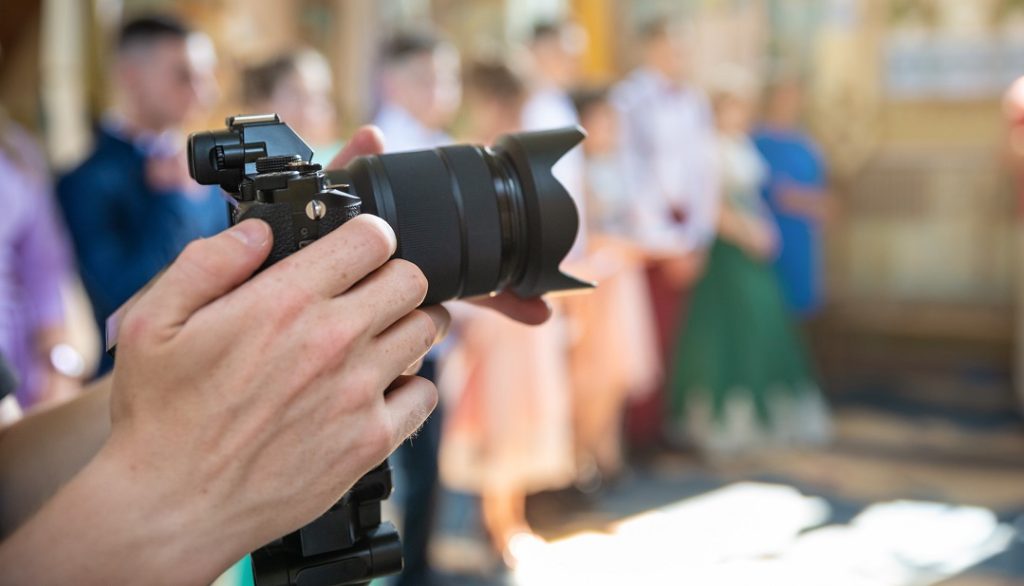 The key to successful corporate event photography is preparation. To ensure that you capture the best shots at your next event, planning ahead and taking some pre-event steps is important. Here are some tips to help you get started:
Understand the event: Before the event, take the time to understand its purpose, goals, and audience. Also, make sure you know well about the event timing because if the event setup is outdoors, then a different time of the day will require different lighting equipment. A better understanding of the event beforehand will help you anticipate key moments and ensure you capture images that align with the client's vision.
Lookout for the location: Visit the event venue ahead of time to familiarise yourself with the space, lighting, and potential shooting spots. Understand the venue properly to understand whether it is indoor or has some scope for outdoor shots. This will help you plan your equipment needs and be more efficient on the day of the event.
Communicate with the client: Keep in touch with the client and ask about any specific shots they want or any restrictions they may have. This will help you better understand their expectations and tailor your approach accordingly. Don't forget about the event budget and negotiation part done before the event. This will save you from further miscommunication and manage professionalism.
Plan your equipment: Ensure you have all the necessary equipment, including camera, lenses, tripod, flash, and batteries. When you have a prior idea about the event type and venue it is easy to decide which equipment is necessary. So, try bringing only the necessities as carrying too much stuff that is not required will only make your job a lot messier. Lastly, bring backup equipment of the necessary items in case of malfunctions.
Dress appropriately: Dress professionally and comfortably, but avoid wearing distracting colours or patterns that may draw attention away from the subjects. As the event type is corporate try reflecting your professionalism through your neat yet simple attire.
Build a shot list: Create a shot list or a mood board that includes the key shots you want to capture. Clicking only the individual pictures is not enough, try to make a list of the candid and event attraction shots. This will help you stay focused and ensure that you don't miss any important moments. The corporate event photography shot list should include:

Main Speaker Shot
Guest speaker shot
Group photo
Speaker and guest photo
Guests on stage
Emotional breakthroughs
Candid shot
Candid interaction shot
Staff photos
Reception photos
Fun shorts
Key moments
General promo shots
During the Event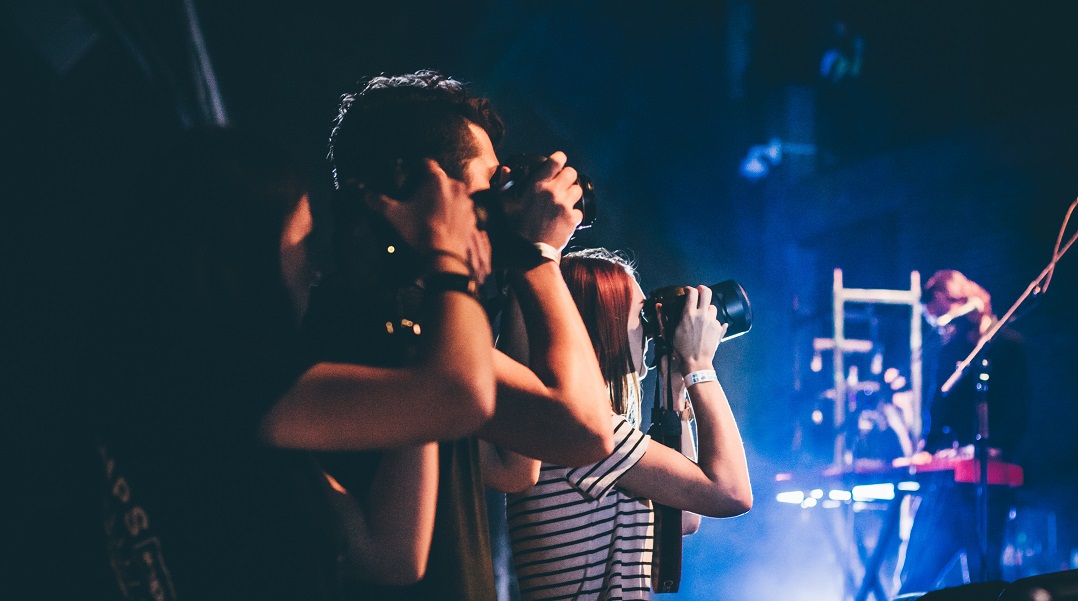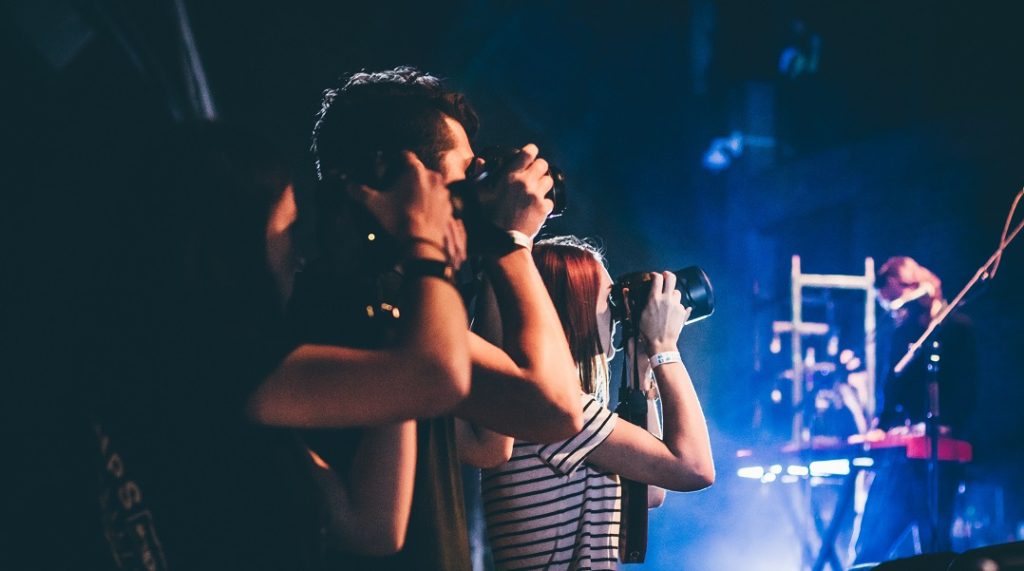 When it comes to corporate event photography, the day of the event can be hectic and fast-paced. To ensure that you get the best shots possible, it's important to stay focused, be adaptable, and follow these tips:
Arrive early: Arrive at the event location early to set up your equipment, scout the location again, and familiarise yourself with any last-minute changes. Arriving early will give you time to relax, settle down and brainstorm all the ideas that you planned.
Capture moments: Look for opportunities to capture candid moments that convey the atmosphere and emotions of the event. These shots can be more powerful than posed shots due to the social-media hype. Also covering the event details is another great way to portray the event in a livelier way.
Be discreet: While it's important to capture the event's key players, make sure you're not distracting or disrupting the event. Be discreet, and use silent mode on your camera if possible. The professional behaviour of a photographer would be to cover everything without disturbing the audience.
Get a variety of shots: Take a mix of wide-angle shots, close-ups, and medium shots, from different angles and perspectives. This will add depth and interest to your final set of images.
Pay attention to lighting: Adjust your camera settings according to the lighting conditions, and use an external flash when necessary. Avoid using your camera's built-in flash, which can create harsh shadows and unnatural lighting. Anything unnatural is not likable to the audience nowadays, so try using natural lighting if possible.
Be social: Interact with attendees and event staff to build rapport and put people at ease. This will help you capture more natural and authentic shots. Also, in a corporate event various high-profile person attends so if your behaviour is impressive, you might find your next potential
Take consent: No matter whose portrait you are clicking, be it a chief guest or a regular attendee, ask politely for the photograph. Make them feel comfortable with your friendly behaviour to get the perfect shot in less time.
Be mindful of time: Keep track of the event's timeline, and make sure you're capturing all the significant moments. It is also very important to maintain time so that you don't have to work extra hours. If necessary, communicate with the event staff to ensure you're in the right place at the right time.
Post Event Duties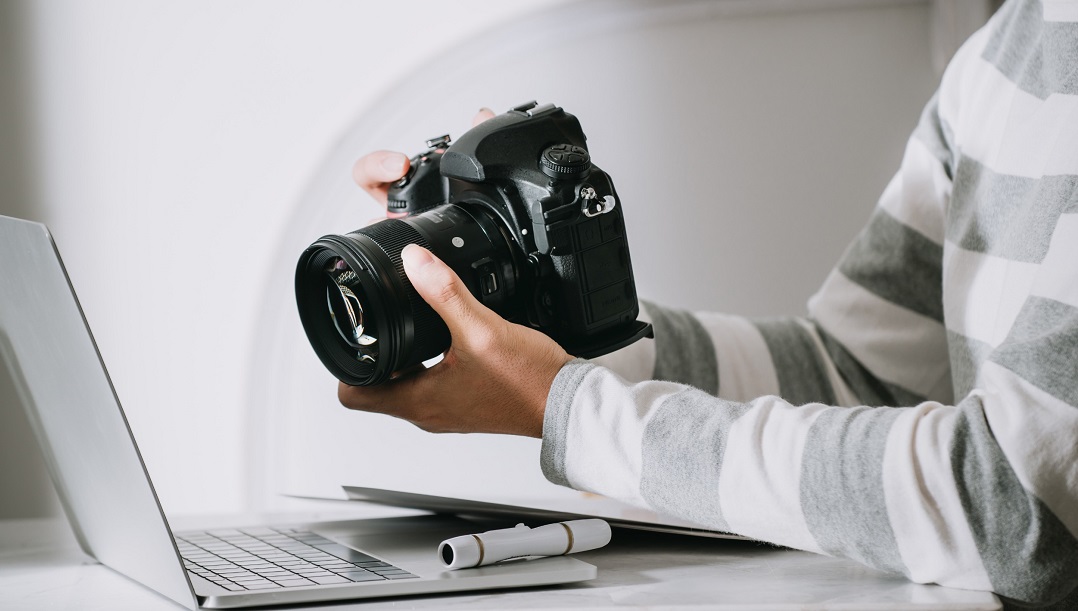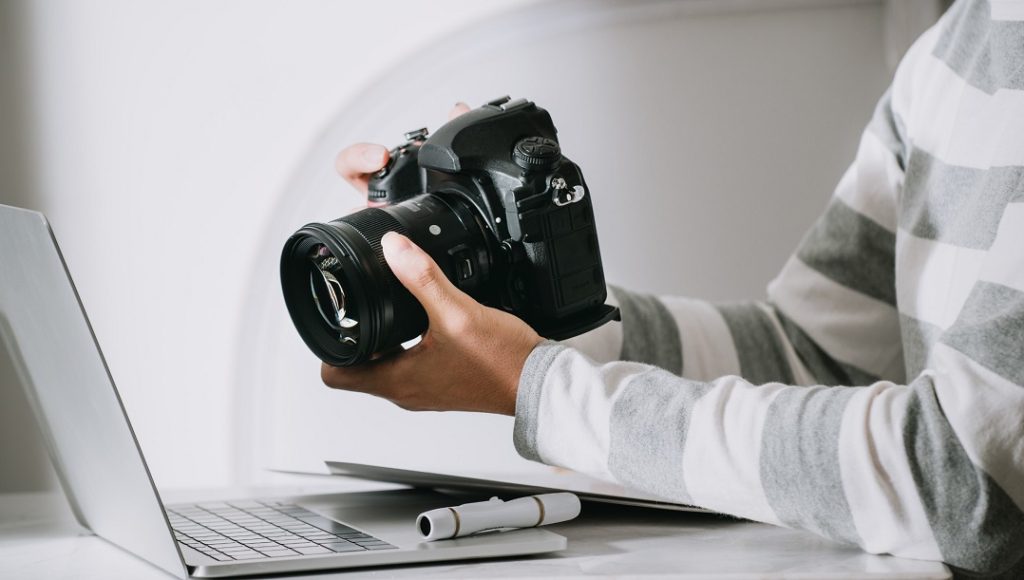 After the event is over, the real work of corporate event photography begins. To ensure that you deliver the best possible images to your client, it's important to follow these post-event tips:
Backup your images: Immediately back up your images on your computer or external hard drive to avoid losing any data. Having a backup of your data is crucial otherwise you will lose your reputation and the clients forever.
Sort and edit your images: Sort through your images and select the best shots. Edit your images using software such as Adobe Lightroom or Photoshop to adjust exposure, colour, and other settings. Keep the natural theme of the event on your mind and try not to overdo the edits.
Deliver the final images: Deliver the final set of images to the client according to their preferences, whether it's via online gallery, USB drive, or physical prints. Maintaining the timeline while delivering the product is another key to maintaining a good impression of your service. Most of the time the photographers who don't maintain a timely delivery also don't earn a satisfied client.
Provide retouching services: Offer retouching services to your client to remove any blemishes, adjust lighting, or enhance the images as needed. Follow up with the client: Follow up with the client after delivering the images to ensure they are satisfied with the results and address any concerns they may have. It's not wise to ignore it once the delivery is done. When you show concern even after delivery you build a long-lasting customer relationship.
Promote your work: Use social media and your website to showcase your work and promote your services to potential clients. But for that customer consent is mandatory. Also, you can simply put on your rules that you might use the pictures on social media for your marketing purpose.
Well, these tips were all for the photography service to behave their best at a corporate event but if you are an organiser of the event and reading it, don't worry we have some simple tips for you too.
Tips for Event Organisers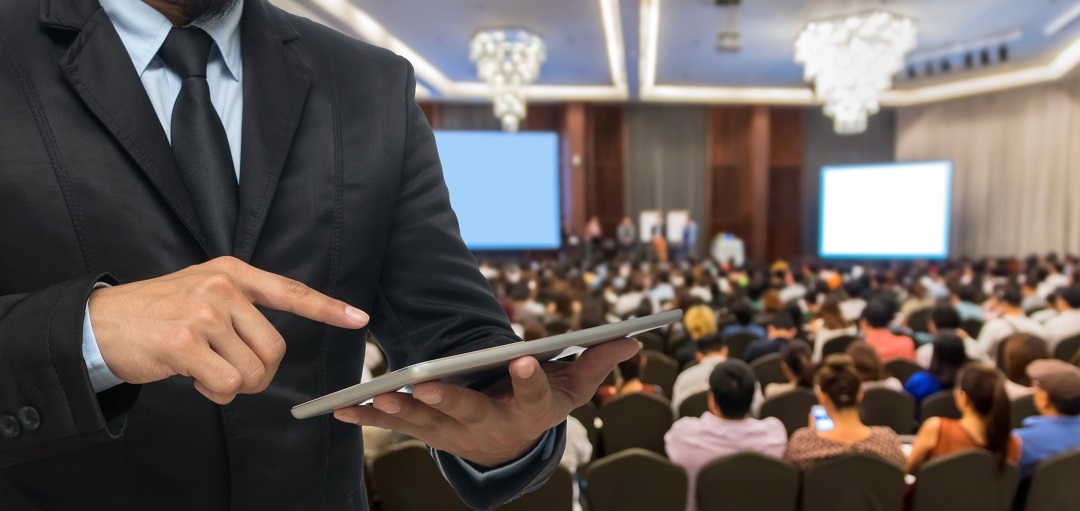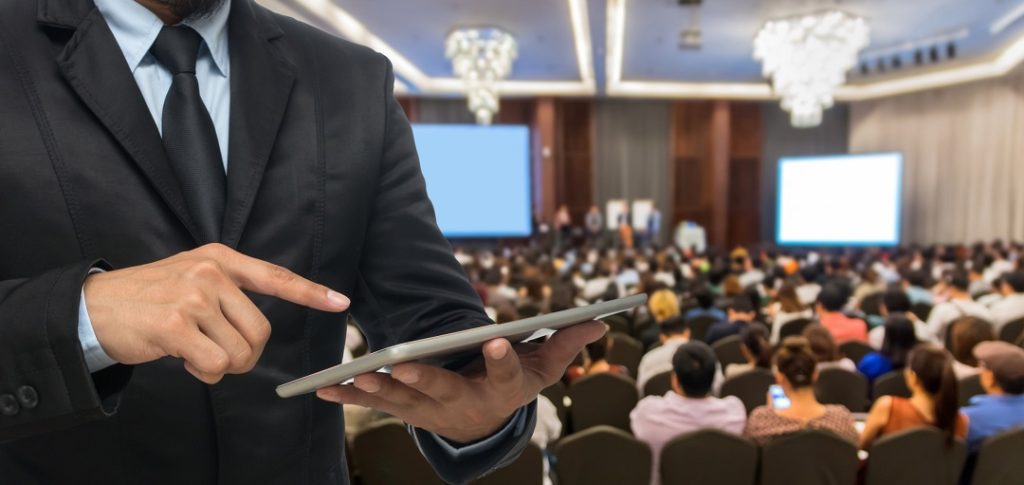 As an event organiser, it's important to work closely with your corporate event photographer to ensure that the event is captured in the best possible way. Because without the cooperation of the organiser, it is quite difficult. Here are some tips to keep in mind when working with your photographer:
Have a Photography Brief
Whether a seasoned expert or your marketing intern is covering your event, always have a brief ready.
It's critical to rely on something other than your photographer to choose the required photos. If you genuinely need a particular picture of a speaker, sponsor, stakeholder, product, etc., be specific and make a list. Indicate any critical aspects of your event or participants you want to be captured in photos.
A brief might be as detailed as an account of the mood you're attempting to convey or as straightforward as a list of must-haves and items to avoid. In addition to making the photographer's job simpler while navigating the crowd, having everything on paper will assist them in determining whether they have captured all the necessary images before they wrap up.
Planning is the Key
It's tempting to declare that you'll utilise photography everywhere when organising it for a business event or conference. But consider what you truly need to advertise your event. If social media is your primary focus, you'll need pictures that can be square-cropped and used on platforms like Instagram, Facebook, and LinkedIn. You'll need images that can be used on a bigger scale or even in a small space to make posters or banners.
Avoid any seasonal features or anything else that might rapidly date your corporate event photography if you host recurrent events and want images from one event to be utilised for marketing throughout the year. For instance, you would want to refrain from utilising photos of individuals dressed in armour to promote a summer rooftop networking event.
Shoot from Different Angles
You may need inventive composing techniques to organise a business function or supper where everyone will be seated. To avoid having a purely functional image, use unusual viewpoints and angles. Photos taken from an intriguing perspective often turn out well. Aim to get pictures that convey the ambience and overall feel of the event by approaching it from an outsider's perspective.
Take Advantage of Natural Lights
Use ambient illumination in your location wherever possible, and stay away from flash (particularly on-camera flash). Unnatural lighting removes viewers from the scene and gives your image the sense of a snapshot. If you really must use Flash, consider spending money on event photography gear like an off-camera flash.
If you require flash and photographing attendees, ask them to turn just a little to the side so they are not looking directly into the lens. Since the red eye occurs when light reaches a subject's eyes at an angle, doing this will lessen its appearance in your photographs.
Have Fun with Posed Photos
Though most corporate gatherings will ask for a combination of candid and staged (or "grip and grin" pictures, as photographers like to call them) photos of participants, push yourself to be more fun.
An extended sequence of identical staged portraits of people should be avoided. It will become repetitious and only convey something about your event if your subjects are well-known or appear highly engaging.
Be Creative with Fluorescent Lights
Fluorescent lighting is a photographer's worst nightmare if your event is held in a sizable conference room or meeting space. Colour balance settings will be necessary in this case for your business event photographs.
Use a custom white balance to balance out the fluorescent tone you receive. You can prevent the yellow-jaundice skin tone that might result from artificial lighting by adjusting for it as you're filming. If you're indoors, you may create a more natural atmosphere by reflecting light off the walls or ceiling.
Make your Shots Feel Abstract
While it's necessary to get images of attendees having a good time, capturing more abstract ideas that don't concentrate on people and faces is crucial. This is especially true if you want to use the photos from your business events for marketing.
People tend to concentrate on faces. However, it could be simpler for a prospective attendee to picture oneself inside the scenario of an abstract image with a light blur if you're aiming to represent a professional event. You run the danger of being uninteresting if you concentrate on the attentive audience during a keynote or seminar session rather than what they are watching.
Have Diverse and Inclusive Photos
Try to represent this in your photos if you want to draw in a large and varied audience to your events. For instance, many tech events have historically drawn an audience that leans heavily towards young white guys. You may unintentionally promote prejudices and feel less welcoming towards female guests if all of your event photographs show this.
Go with Professional Photography
When money is limited, excluding professional photography from the budget is simple. After all, with the appropriate smartphone, practically everyone has a capable camera in their pocket. However, if you go back and analyse your strategy for using the photos, you can see that investing in the correct photography could be a smart move for your event promotion.
Request referrals from colleagues in the event sector for reputable event photographers. Ask your venue whether they have an in-house photographer or can recommend someone familiar with their environment if you need help finding the proper individual for your business event.
Pro Tips for Photographer
As a photographer for corporate events, you must ensure that you are fully prepared for what you will do. In this case, we have listed some pro-corporate event photography tips that can always make you the best option for any event photography.
Get Dressed for the Occasion
Work to blend in with the crowd if you are part of the workforce at a formal function. In contrast to wearing jeans and a t-shirt, you'll feel more at ease approaching CEOs if you're dressed in a suit. But if it's a casual affair, don't be scared to dress informally. For them to interact with you comfortably, your subjects should feel at ease. This is one of the most straightforward event photography advice that may significantly improve your and your client's comfort levels.
Don't Undersell Yourself
Don't bid too low since corporate event photography often charges higher prices than other types. You should decide the pricing if you have a strong portfolio and can generate quality work. Be competitive by researching how much photographers charge for events. The amount a business is willing to pay may surprise you.
Ensure a contract is in place to ensure you are paid correctly and on time. Take note of the session duration, the amount of editing required, the number of photographs the customer will receive, and the turnaround time.
Get Consent Before Taking Photos
Only some people want their picture taken. If you can introduce yourself to the audience, let them know where they may sit if they prefer to be outside the picture. Alternatively, invite them to approach you and beg not to have their image taken.
Avoid snapping pictures of people eating, and if you do manage to capture what appears to be an emotional or intimate moment, ask the individual later whether you may use the picture. Before shooting images of a youngster, get permission from the child's parents or guardians.
Plan for Backups
Depending on your contract, you could be required to provide your customer with the images at the end of the day. Please don't make the error of providing them with your sole copy. So that you can always give them a new copy if something goes wrong, save many copies of the images on your computer or hard drive.
Alternatively, you can be tasked with selecting the best images from among hundreds of others and editing them for a customer. To avoid providing your customer with an overwhelming number of selections, start by selecting the top 3 or 4 images from each Speaker or group of photos.
What is the importance of corporate event photography?
Corporate event photography is crucial as it captures cherished moments, showcases professionalism, and provides visual proof of a company's activities, serving marketing and documentation purposes.
How can I prepare for a corporate event photography gig?
To prepare, understand the event's purpose, visit the venue beforehand, communicate with the client, plan your equipment, dress professionally, and create a shot list for key shots and candid moments.
What shots should I aim for during a corporate event?
Aim for various shots, including main speakers, guest speakers, group photos, candid interactions, staff and reception photos, and pivotal moments to capture the event's essence and importance.
What should I consider during a corporate event photography session?
During the event, arrive early to set up and adapt to any changes, capture candid moments, be discreet to avoid disrupting the event, and take various shots, including wide-angle, close-ups, and medium shots.
How can I maintain professionalism as a photographer for corporate events?
To maintain professionalism, dress appropriately, communicate with the client for specific requirements, and ensure discreet behaviour while capturing key moments without causing disturbances.
In conclusion, corporate event photography is a unique and challenging field that requires careful planning, skilful execution, and strong collaboration between event organisers and photographers. Whether you're an event organiser or a photographer, it's essential to communicate, plan, and stay focused on the event's goals to create a truly memorable experience. With these tips, you can elevate your corporate event to the next level.
Bonus! Check out our mega list of Corporate event planning checklist.