Are you ready to bring some holiday cheer to the middle of the year? Christmas in July events are becoming increasingly popular for a good reason. The decorations, the music, the food, and the company of loved ones all come together to create a truly magical experience. Whether planning a party for friends and family or organising an event for your business, the celebration can be a great way to spread joy and bring people together.
In this article, we'll explore some tips and strategies to help you plan and organise a memorable event that will have everyone feeling merry and bright. From choosing a theme to selecting the perfect decorations and activities, we'll guide you through every step of the process to make sure your event is a success. So, get your sleigh bells ready and let's dive in!
The trend of Celebrating Christmas In July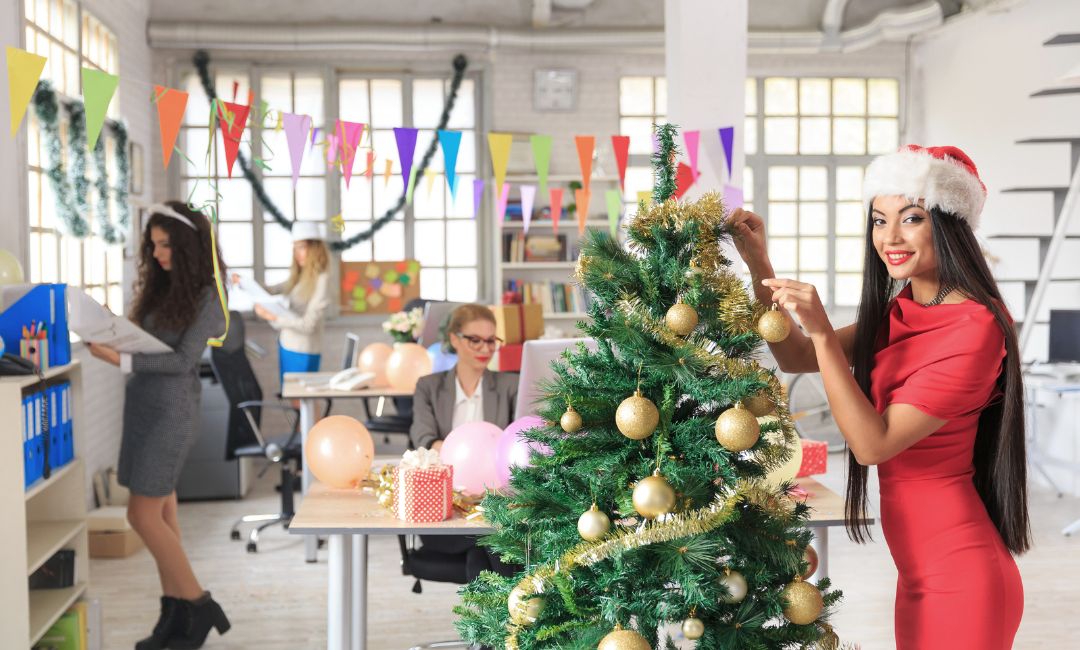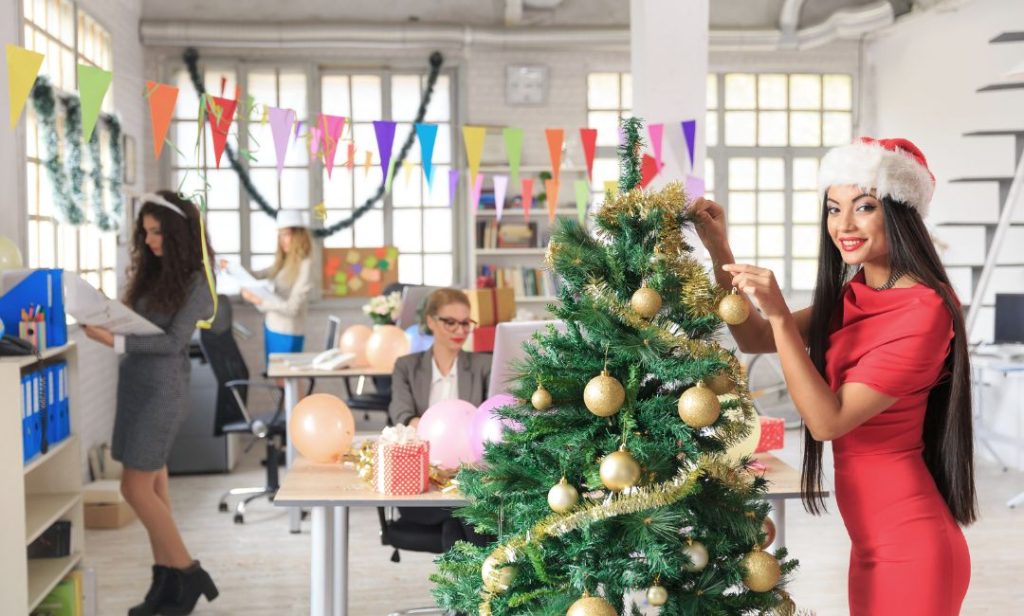 The idea of celebrating this event has been gaining popularity in recent years, with many businesses and individuals embracing the trend. The origins of this festive event can be traced back to the southern hemisphere, where Christmas falls during the summer months. In countries like Australia, New Zealand, and South Africa, it's common to have a "summer Christmas" complete with barbeques, beach parties, and outdoor activities.
While celebrating Christmas in July has been a popular tradition for many years, there are always new trends emerging. Here are some of the current trends in celebrating this July event:
Outdoor Activities – With the vibe during Christmas, many people opt for outdoor activities to celebrate the occasion. This includes hosting picnics, barbecues, and beach parties with a festive twist.
Christmas Markets – Similar to the traditional Christmas markets held in December, many cities now host Christmas markets in July. These markets offer a variety of Christmas-themed foods, drinks, and gifts.
Charity Events – With the holiday season being a time of giving, many people are using this event as an opportunity to raise funds for charities. This can include hosting charity auctions, and raffles, or donating a portion of profits to a chosen charity.
DIY Decorations – As sustainability becomes increasingly important, more people are opting to make their own Christmas decorations using recycled materials. This not only reduces waste but also adds a personal touch to the decorations.
Virtual Celebrations – After the COVID-19 pandemic, many people still opt for virtual celebrations. This includes virtual parties, where guests can join in from the comfort of their own homes.
Christmas In July Event Checklist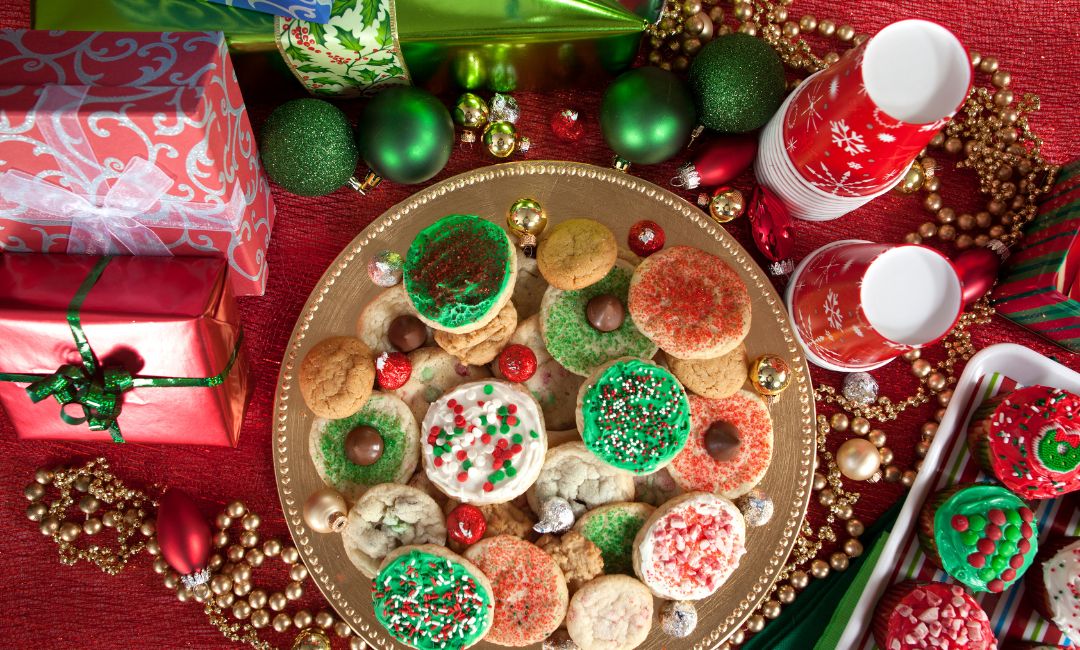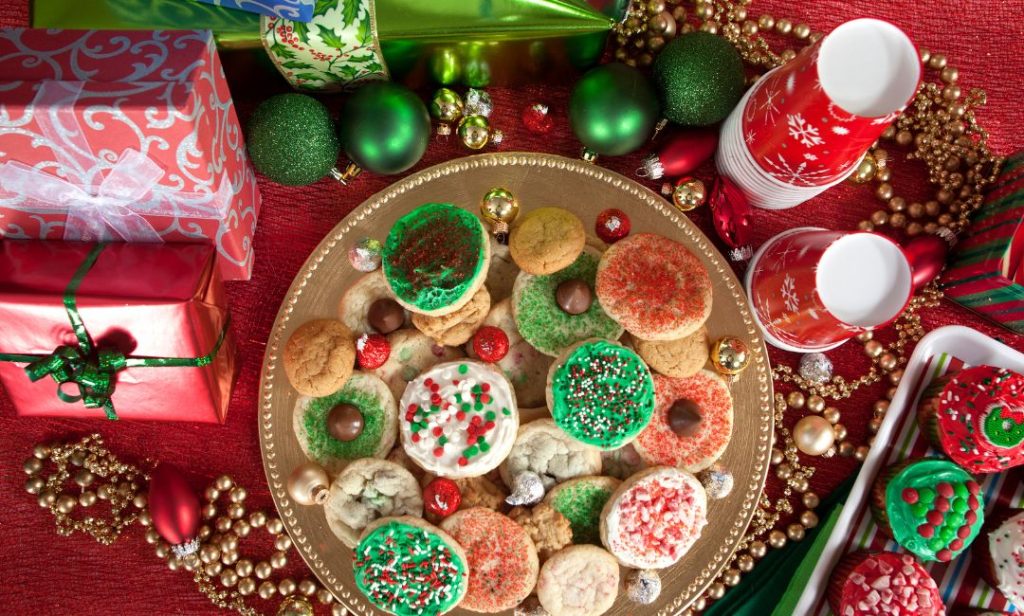 Here's the event checklist to ensure that your festive celebration goes off without a hitch:
1. Planning, Planning and Planning
For any event success planning is a must. The first thing you have to decide is why you are having the party and who your guests are. It can be simply a family get-together, a corporate event for office guys or for a nonprofit organisation for Christmas in July as a fundraising event. The size of the party depends on the category you choose. Once you have decided the main purpose of the event you can move on to the next one.
2. Set a Date
Setting a date is a crucial part of organising any successful event. Without a specific date, it can be challenging to coordinate all the other aspects of the event, such as the guest list, menu, decorations, and activities. To set a date for your event, consider factors such as the availability of your preferred venue, the schedules of your guests, and any other events or holidays that may conflict with your desired date. You can choose a weekend in July that works for you and your guests, and make sure to send out invitations with the date, time, and location of the event well in advance.
3. Choose the Venue
Choosing the right venue is crucial when it comes to hosting a successful event. The right venue can help to create the perfect atmosphere and provide the space and facilities you need to accommodate your guests comfortably. When selecting a venue for your event, consider the number of guests you will invite. You'll also want to consider the type of atmosphere you want to create. Other factors to consider when choosing a venue include location, parking, and accessibility. You'll want to choose a venue that is convenient for most of your guests.
4. Create Christmas Atmosphere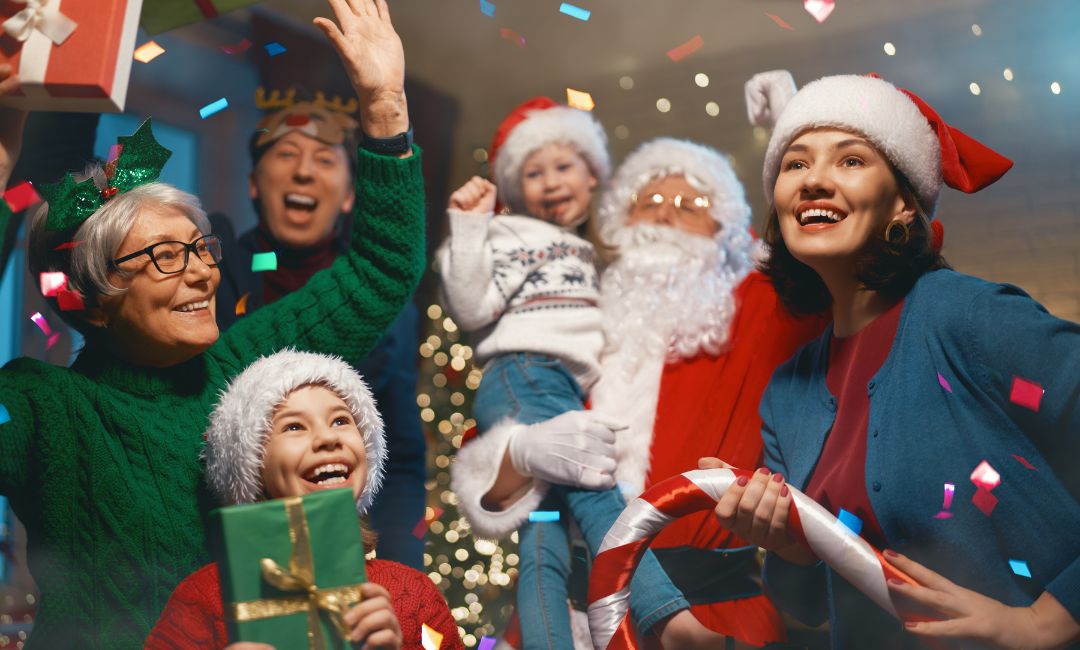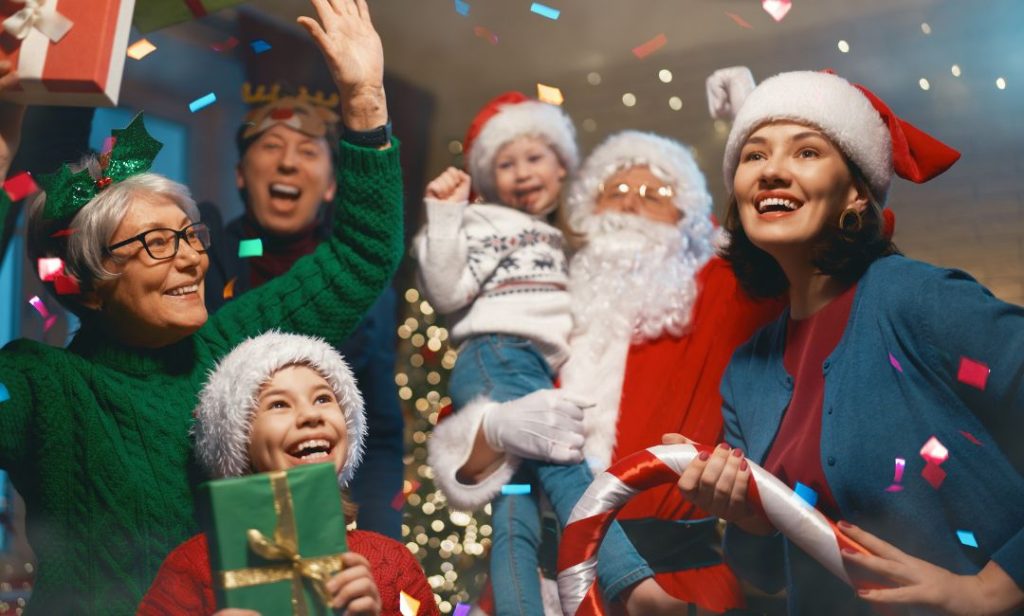 To create a festive and cosy atmosphere for your Christmas celebration, focus on incorporating winter-themed decorations and lighting. Adorn your space with plenty of twinkling lights, snowflakes, and ornaments. Use natural materials like pinecones, holly, and berries to create a rustic feel. Additionally, use candles and string lights to create a warm and inviting ambience. Play classic Christmas music to set the mood and encourage guests to dress in warm, comfortable attire. By creating a warm and inviting atmosphere, you can make your celebration a memorable and enjoyable experience for everyone involved.
5. Have a Themed Clothing
having themed clothing or dress code is a great way to enhance the festive atmosphere of the celebration. Encouraging guests to dress up in winter-themed clothing like sweaters, scarves, and beanies can add to the overall ambience of the event. You could also consider having a specific colour scheme or theme for the clothing, such as red and green or a winter wonderland theme. A themed clothing option can help make your celebration feel more special and memorable for your guests.
6. Have a Food Blast
Food is a crucial part of any celebration, and having a food blast can take your event to the next level. Consider incorporating traditional winter comfort foods such as stews, roasts, soups, and casseroles into your menu. You could also serve seasonal vegetables like roasted root vegetables, brussels sprouts, and carrots. Don't forget about the desserts, such as gingerbread, mince pies, and fruitcake. By having a food blast, you can make your event feel like a true winter celebration.
7. Rang of Drinks
When planning the drinks for your Christmas celebration, consider offering a range of options to suit different tastes and preferences. For alcoholic beverages, you could offer mulled wine, eggnog, spiced cider, or hot buttered rum. For non-alcoholic options, consider serving hot cocoa, apple cider, or spiced tea. Don't forget to offer plenty of water and other non-alcoholic drinks to keep your guests hydrated. You could consider setting up a hot cocoa bar or a DIY cocktail station where guests can create their own drinks. By offering a range of drinks, you can ensure everyone at your event can find something they enjoy.
8. Entertainment and Activities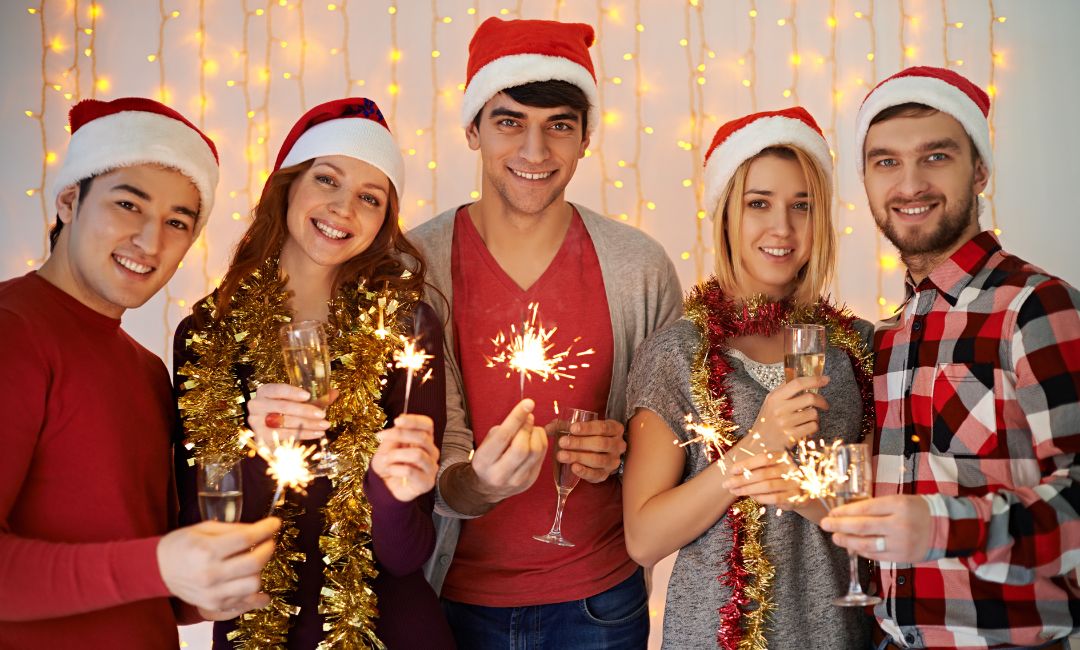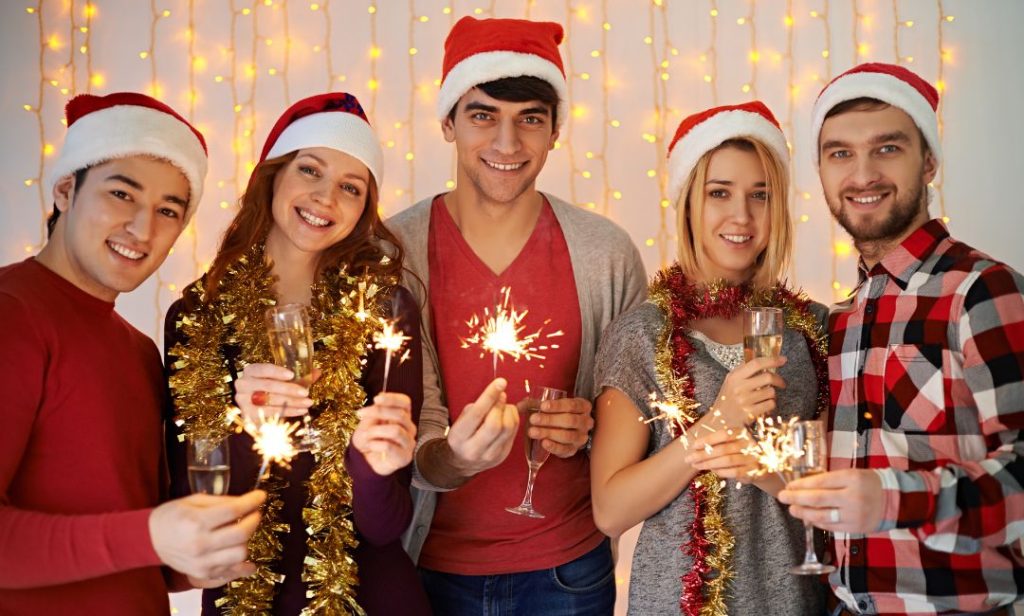 Entertainment and activities are an important part of any celebration, and Christmas in July is no exception. Consider incorporating fun and festive activities into your event to keep guests entertained and engaged. You could set up a photo booth with winter-themed props and backdrops, or organise a gift exchange like a Secret Santa. Other ideas for entertainment and activities include cookie decorating, gingerbread house making, carol singing, or playing holiday-themed games like Christmas trivia. If you have outdoor space available, you could also consider setting up a bonfire or fire pit for roasting marshmallows or making s'mores. By planning entertainment and activities, you can create a fun and memorable event for your guests.
9. Prepare Christmas Gifts
Preparing Christmas gifts is a great way to add an extra element of excitement and joy to the celebration. Consider organising a gift exchange like a Secret Santa where guests can draw names and buy or make a gift for the person they have chosen. Alternatively, you could provide small, winter-themed gifts like scarves, gloves, or candles as giveaways for your guests. Another idea is to encourage guests to bring a small, wrapped gift to contribute to a communal gift exchange. This can be a fun and interactive way to exchange gifts and add to the festive atmosphere of your event. By preparing Christmas gifts, you can create a sense of anticipation and generosity that will make your celebration even more special.
10. Fun and Game Ideas
To make your event celebration even more fun, consider incorporating some games and activities. You could challenge your guests with Christmas movie trivia, have a snowball fight or pin the nose on Rudolph, decorate Christmas cookies, or have a snowman-building competition. Other ideas include a holiday scavenger hunt, Christmas karaoke, or an ugly sweater contest. The key is to get creative and have fun with your guests.
11. Marketing and Promotion
To promote your event, consider using social media platforms like Facebook, Instagram, and Twitter to share photos and details about your celebration. You can also create a Facebook event page and invite friends and family members to attend. Consider creating a catchy hashtag to use in your social media posts and encourage others to use it as well. If you are hosting a larger event, you could also consider creating flyers or posters to put up in local businesses or community centres. Finally, word of mouth is always a powerful marketing tool, so be sure to talk to your friends and family members about your party and invite them to join in on the fun!
12. Build A Ticketing System
If you're hosting a larger event that requires tickets, there are several ways to set up a festive event ticketing system. One option is to use an online ticketing platform like EventBookings, which allows you to create custom event pages, set ticket prices, and manage RSVPs. You could also consider selling tickets in person at a local retail outlet or community centre, or through your own website if you have one. Whatever ticketing system you choose, be sure to communicate ticket prices, availability, and other important details to your guests.
13. Enjoy the Day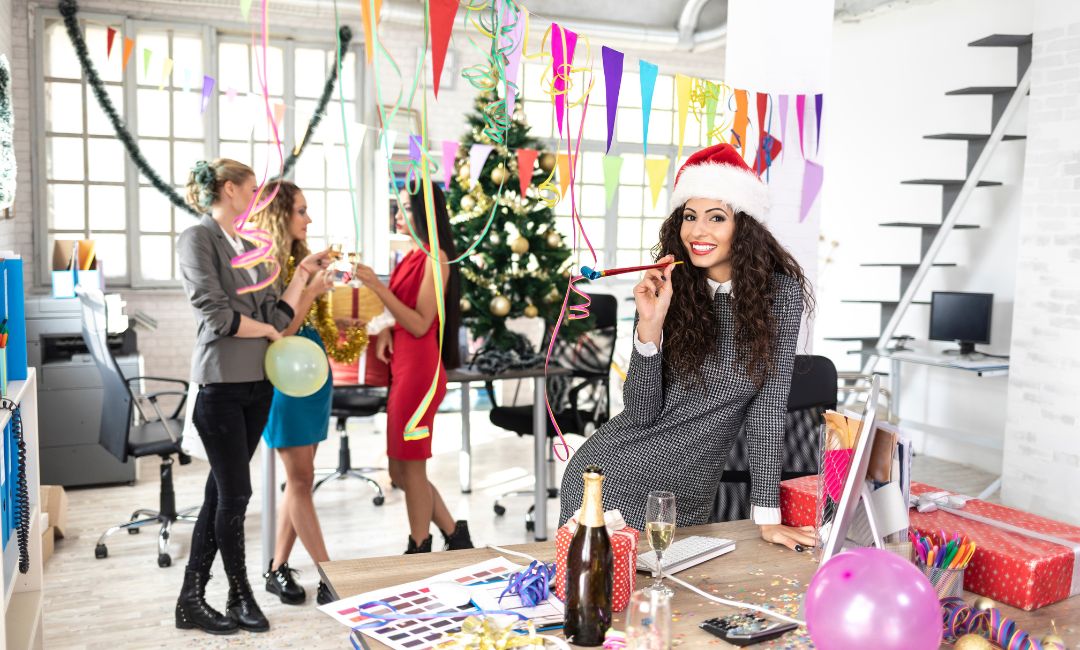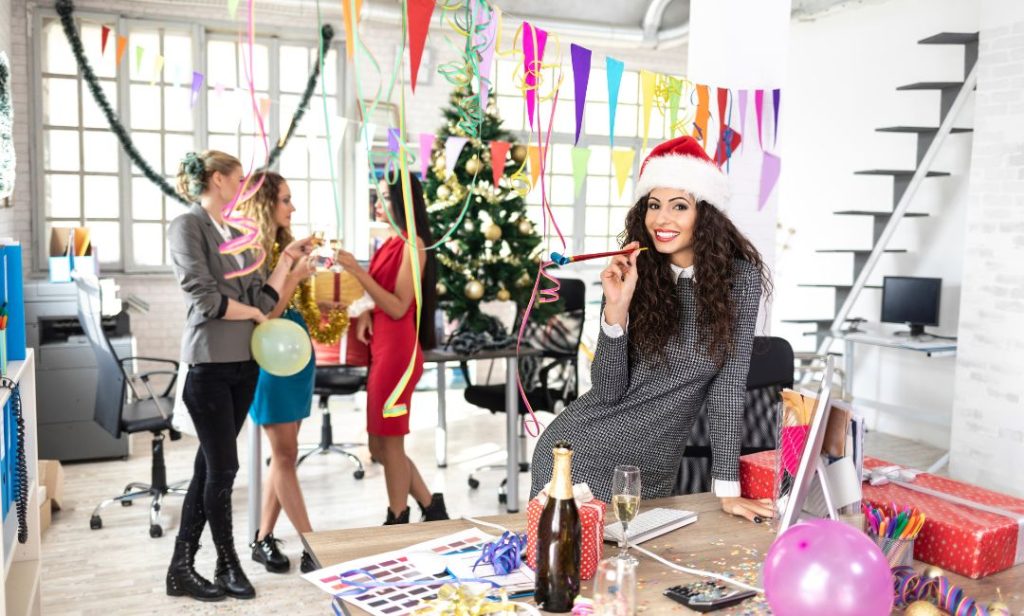 Ultimately, the most important part of your celebration is to enjoy the day with your loved ones. Remember that the event is meant to be a fun and festive occasion, so don't stress too much about the details. Focus on spending quality time with your family and friends, and creating special memories you will cherish for years to come. And don't forget to take plenty of photos and videos to capture the highlights of the day!
Last Words
Planning and organising Christmas in July is an exciting task. We hope this guide has helped plan your desired one. Remember to have fun, be creative, and enjoy the winter wonderland. If you are searching for help from professionals, EventBookings is always there for you. We are proven to be the best event management company with a simple festive event ticketing system in the town.