Event management, like any other field of work, has its own set of challenges. Since managing an event covers a diverse range of activities, event planners face a variety of issues in their work.
Each step in managing an event – planning, design, promotion, and execution – is crucial for a successful event.
According to the 70 people we talked to in this profession, each of the steps mentioned here brings with it a unique set of issues that you can dodge if you have the knowhow.
Since there is no way of avoiding these challenges, it is best for you to face them head-on. Each obstacle you face when organizing an event carries within it the seed for your career growth.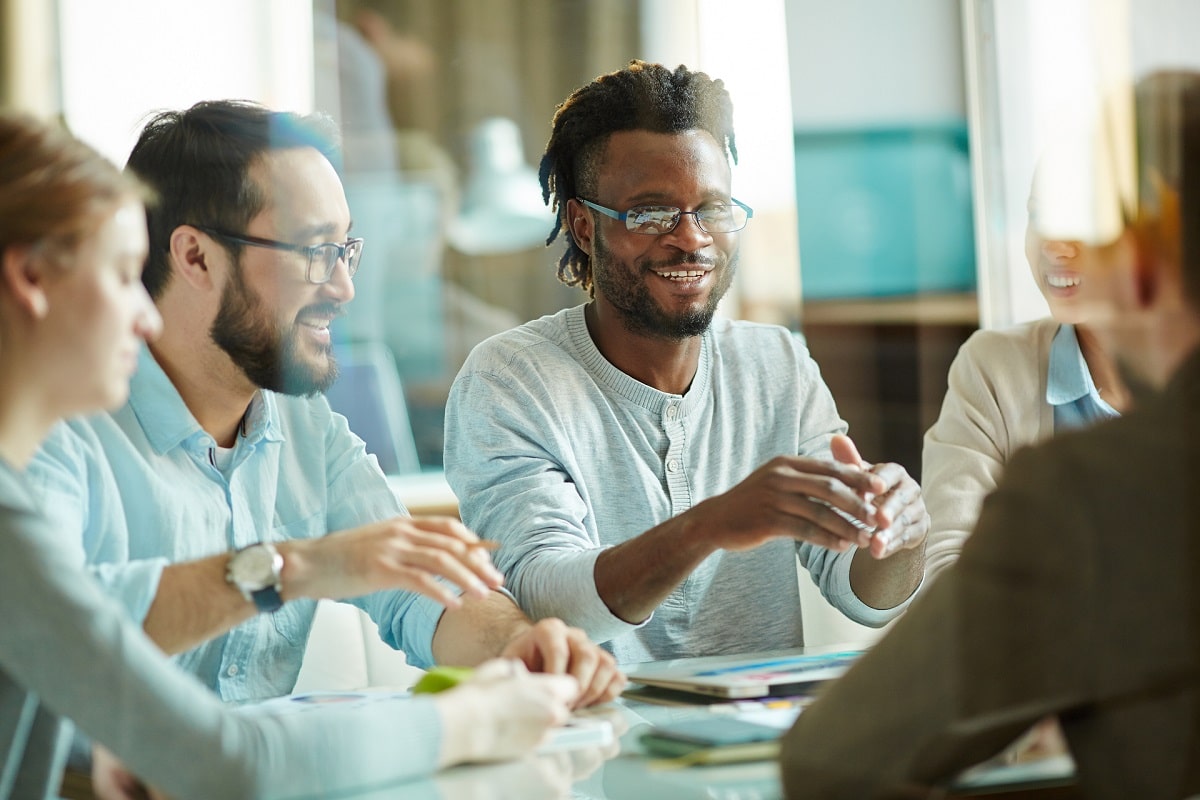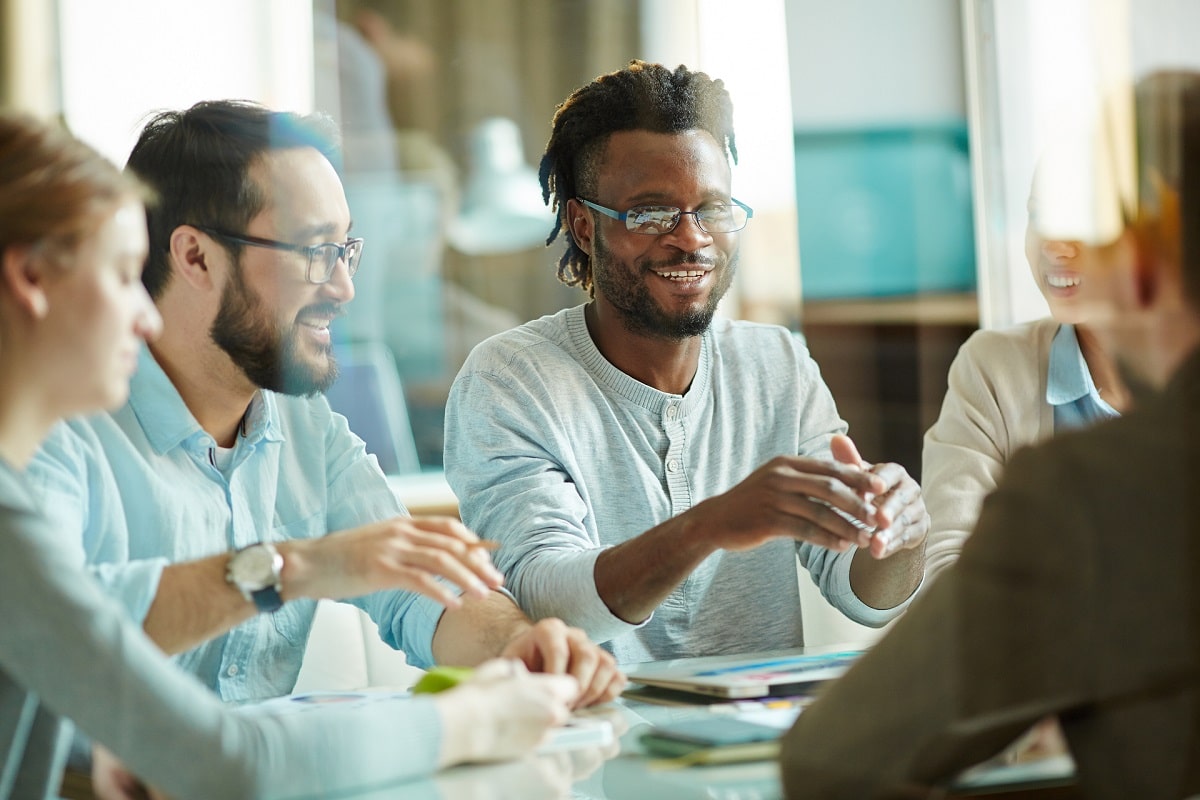 It's paramount that you have a well-rounded idea of the challenges that may come your way and how to intelligently handle them. That is exactly what we have discussed in this article.
Before we begin, here is the list of challenges event managers face time to time:
Let's go into details.
---
1. Making a thorough plan—from start to finish
This is the most major of all the activities leading up to the event. This is also the part that requires dedicated attention to detail, a significant amount of time and well-synchronized teamwork. No wonder this made it to the top of our list of challenges!
When planning an event, creators have a tendency to be so excited to jump into action that they rush through the planning phase. As a result, they end up facing situations they could have prepped for earlier.
Another reason event organizers tend to avoid making a thorough plan is because it takes a lot of mental work and attention to tiny details. Since our brains are wired to avoid pain and seek pleasure, we feel inclined to put in as little effort as possible.
How to overcome this challenge?
Brian Tracy, a monumental motivational speaker who has consulted thousands of corporations, once said: "planning is half the job." That remains true and will until the end of time. In fact, the more time you spend planning your event, the less time will be required for executing your plan.
A well-rounded plan is a pathway. Once that is formed, it will be easy to coordinate all the major and minor activities so that they serve a common goal.
So how do you form this plan?
Well, the very first step involves creating a mind map.
When creating a mind map, you'll be required to put all of your team's ideas together, along with the most essential parts of your event such as getting a speaker on board, venue, caterer, and so on. You can either draw this map on a large paper chart or use a digital tool.
The next step is, categorizing all the items you have listed in your mind map. The categories could include the audience, digital promotion, tending to the speaker, venue decoration, transport, etc.
You have probably guessed the third step – assigning team members to the categories in the previous step.
The fourth step is, setting a reasonable timeline for the entire plan. Every segment should be allocated time according to its complexity and importance.
In the fifth step, you are to break your plan down to the finest level of detail. This way, each major task can be broken down into a pack of micro-tasks that can be completed in short order. This step is as crucial as the plan itself. It will allow you to keep track of your team's activities efficiently while projecting reliable leadership skills.
2. Careful tracking of money
The second biggest challenge to event planning and management is keeping careful track of your spending.
Since your event may entail a wide range of activities, it is often quite difficult to have a clear idea about how much you have spent.
The larger your team and the greater the number of steps in the planning and execution phase, the more complicated tracking your expenses gets.
If not watched carefully, you might end up spending more than you intended.
How to overcome this?
Make an educated estimate of the expenses each sector of your event may incur.
This will require information on the costs related to the various services that will be required in implementing your event plan.
With this information, you will be able to assign a budget to every team or sector of your plan with a reasonable wiggle room.
In conjunction with the budget assignment, there are two more steps you can take to make financial management easier for you. Those are:
Have a finance manager for the event.
Use a tool via which the expenses of every sub-team can be simultaneously viewed, recorded and regulated (by hierarchical approval ladder).
This will leave you with more time and energy to work on the event plan execution.
3. Assigning duties to team members
Assigning pre-event duties to your team members can be rather difficult if your team is large. If your team has been working with you for quite a while, then task distribution is not that big of a challenge. The complexity arises when you are new to event management.
The act of assigning the task itself is not difficult. It becomes so when you try to figure out if the person you are giving the person the responsibility to will be able to follow through.
When you give a task to one of your team members, there are four things that can happen.
He/she may fail because of not understanding the task clearly
There may be an emergency he/she may need to attend
He/she may lack the skill to fulfill the task
The person may not be sincere in their task completion efforts
How to overcome this?
The first thing is simple and crystal-clear communication. Make sure you talk about the task at hand in the simplest manner possible. Repeat yourself. If the task comprises several steps, ask the person to explain the task to you. This way you can make sure that you have communicated clearly.
Emergencies can arise at any time. Since there's often no warning before things blow up in your face, it is best if you're prepared.
How can you do this?
Establish a chain of command. There should always be a person who you know can shoulder a task. This person is like the vice-president. In case the president is indisposed, he/she can step in.
As mentioned above, another reason for the failure of your team members may be a lack of skill. Have a thorough talk with the person in question. Ask him/her questions regarding various aspects of the task. If necessary, place him/her in a simulation.
If you find the answer or the result of the simulation satisfactory, then assign the task to this person. If not, talk to the next person on your list.
The final reason for failure mentioned is a lack of sincerity. A great way to handle this is by telling the person why the task is important, why he/she has been chosen for it, asking him/her to come up with ways he/she thinks are best to accomplish it.
4. Keeping the bigger picture in mind
When working on a particular task, it is very easy to lose focus on the bigger picture. Or forget the purpose behind the plan.
The same can happen to an event planner.
Depending on the duration and complexity of the planning itself, you might get heavily immersed in a major task to the extent that it no longer syncs or complements the next task.
How to overcome this?
One way that has served people well is writing down the event's purpose in a smartphone notepad along with the list of major tasks and their expected duration. Consult with this list often during the execution phase and continuously remind yourself of the big picture. This will be a huge help in preventing you from derailing.
5. The guest speaker gets sick or bails out
This is the ultimate nightmare for an event manager!
The entire event is planned, with the speaker at the center. If he/she can't attend the event for whatever reason, the entire event planning effort is likely to go to waste. Not to mention the massive impact on your psyche.
Even though this might not happen often, it is one hundred percent scary no matter how large your team is.
How to overcome this?
Like all challenges in life, this one can be overcome as well. What it takes is a little more preparation and extra effort.
So what can you do? Here are our tips:
Talk to a backup speaker. In case the primary speaker is unable to make it, the second speaker can fill his/her shoes.
Make sure you talk to venue owners about rescheduling procedures.
6. Putting proposals to optimal use
When doing a brainstorming session with your team members, many of them will come up with fantastic ideas regarding the management process.
Those ideas make your event seem more doable and successful. However, when it comes to making all these ideas sync perfectly with each other so that the entire management process is effective, that is where the challenge comes in!
Individually each idea may sound wonderful but one idea may not create the perfect conditions for the next.
The bigger your team, the more complex this challenge becomes!
How to overcome this?
Here are some steps that helped us in the past.
Analyze each idea. It is best if you use a DigiBoard or at least a large white or blackboard. Write down what it will take to realize each one and how or if it complements another idea.
Talk to people who have planned similar events. They will be able to help you filter out the ideas that do not contribute to the success of the event.
Distribute the ideas that remain after the filtering phase among the sub-teams. Explain the ideas and make sure they have clearly understood it.
7. Software issues
Whether you are managing an event of two thousand attendees or just planning a small event for twenty people, you will most likely use software for the event page and ticketing.
An event creation and ticketing software lets you create an event, set up the payment method, choose seating arrangements and add items to your event page so that promotion is easier.
If you are creating an event in an event ticketing software for the first time, you may be intimidated by all the features and options. Furthermore, designing your event page in a way that relevant people find engaging and buy your event tickets just adds to the challenge.
How to overcome this?
There are a large number of event creation and management solutions out there such as – Eventbrite, EventBookings, Planning Pod, Attendify, etc.
Each of these solutions provide service centered on specific types of events.
If you are looking for a simple, yet well-rounded event ticketing platform for events of various types, EventBookings will be an effective option.
Some of the features of EventBookings that consistently receive high ratings are:
You will be able to use your very own logo on our event page.
Crucial event information on the event page is easy for visitors to locate. This provides a smooth experience to people who sign up for an event.
Unlike other software, no other event is promoted on an event page. So the possibility of visitors being distracted and leaving the event page is minimized.
There is no minimum booking fee or any additional charge for allocated seating.
In the event page URL, "eventbookings" appears after the event name. According to a survey conducted by EventBookings, this feature helped a significant portion of the event page visitors to find the page reliable and professional.
8. Adjusting workflow
In case a team member has to leave because of sickness or emergency.
Emergencies can happen at any time, anywhere and to anyone. Your team members are not immune. Someone may get sick, have a family member who got in an accident or have a pregnant wife in labor.
In these situations, the responsibilities of that person have to be assigned to someone else. That person is already busy with other tasks which could be at a critical condition. Thus, as the lead event manager, you will need to adjust the workflow to keep things running smoothly.
How to overcome this?
The very first step to overcoming this challenge is accepting that emergencies occur. Then your response will be composed and intelligent.
Second, shortlist people who are more likely to face such emergencies. Once you do that, select people who will shoulder their responsibilities at times of crisis.
9. Issues with the food and allergies
Event managers face this challenge often. So brace yourself!
During the event, an attendee may experience an allergic reaction, and you will have to call an ambulance.
Since this is the age of social media, people may post about this, leading to a negative conversation about your event. As a result, your brand reputation may be affected, driving prospective customers away.
How to overcome this?
Keep a field in the ticket purchase form for attendees to disclose allergies and health issues. This will enable you to take the necessary steps to address them.
Another way is to place a label on each food packet stating its content. Ushers can request the attendees to check the label before eating.
If your budget allows it, you can have medical staff on standby.
Take a breath
If all of this overwhelms you, don't beat yourself up. It is totally fine to feel this way. You are only human!
You should know that you will not necessarily face all the issues mentioned above when planning your next event. These are some of the many challenges the event managers we talked to faced; the ones you will address may be different.
One of the most important things is to have the proper mindset. If you think of obstacles as pain, you will be left nerve-wracked!
On the other hand, if you treat them as learning opportunities, you will not only come up with innovative ways of overcoming them but enjoy the entire process as well.
And you know what they say. If you enjoy what you do, you will never have to work one day in your life!