Community events are a great way to unite people and create community. They are held in cities and towns worldwide, ranging from small-town chili cook-offs to large national parades. These events offer improvement opportunities and promote positive change in every community.
Community events bring people from different backgrounds together for fun and sharing good times. Besides being fun, these events help our communities grow and make positive changes that last a long time. Thus, having unique and compelling community event ideas can help our local businesses by bringing in more customers and teaching us important things, like how to take care of the environment or stay healthy.
In this article, we will analyse the significance of hosting community events and provide a range of unique and innovative community event ideas, planning advice, and more. Whether you're an experienced event planner or simply looking to contribute, and whether you're seeking to strengthen community connections or support your local economy, this post has something for everyone.
Concept of a community event-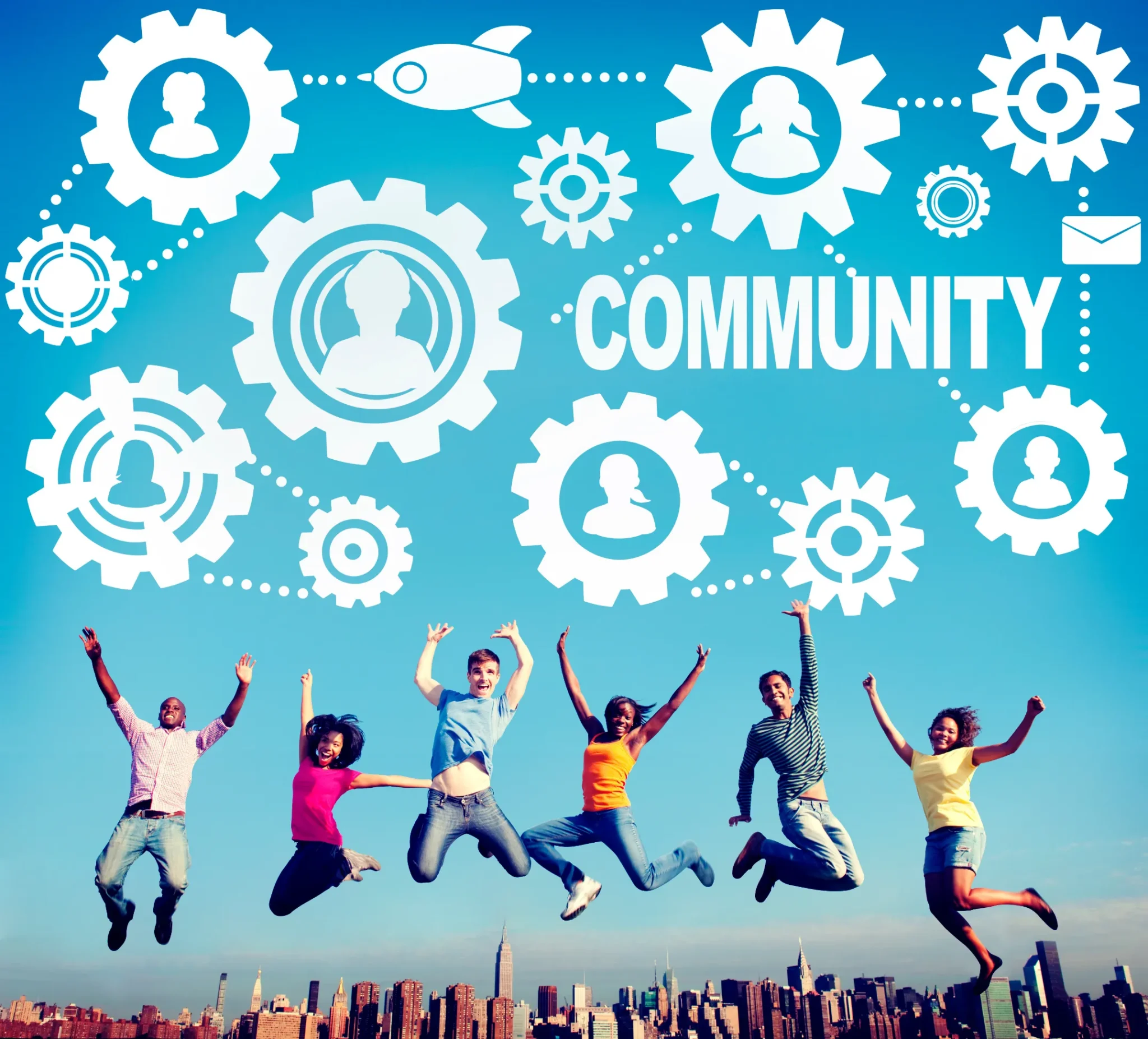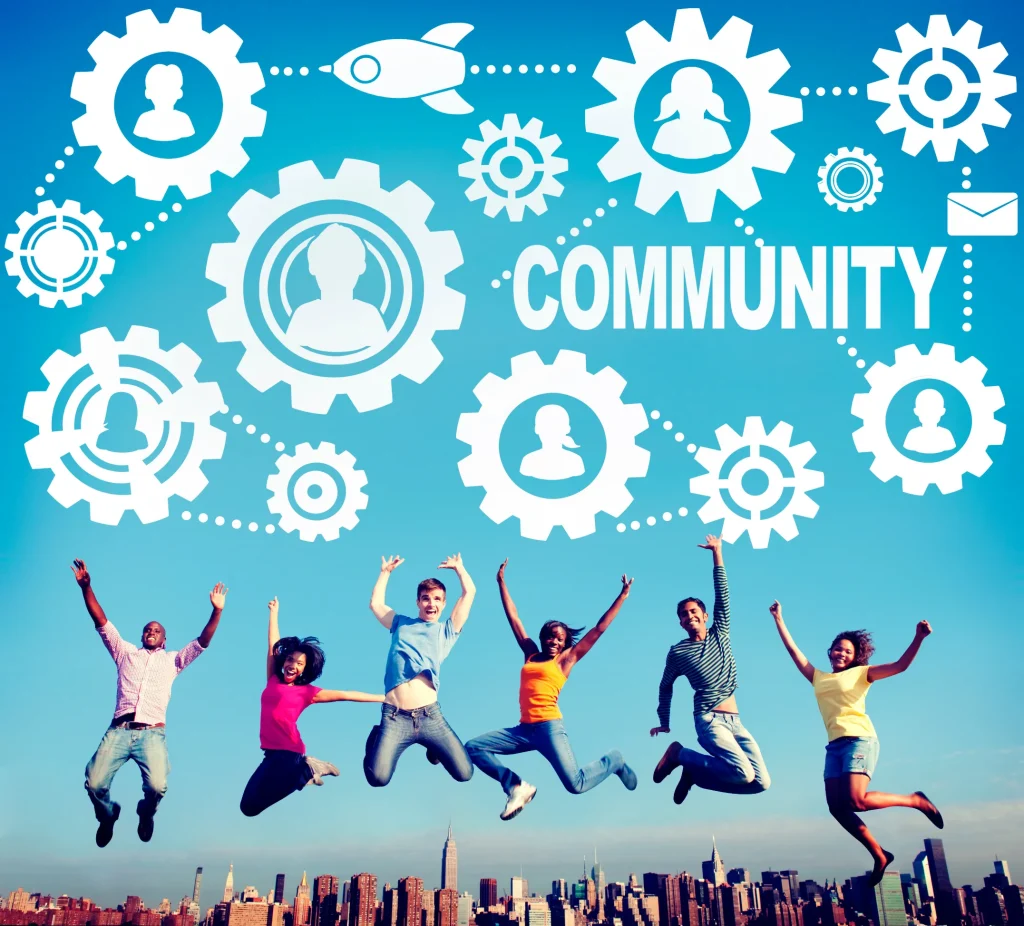 A community event is a gathering that showcases a particular community and its inhabitants. It allows community members to come together and bond by supporting the event. The format of a social event can be flexible and tailored to best suit the event's type.
These events can vary widely in size and type, ranging from small gatherings like neighbourhood picnics or local fundraisers to more significant celebrations such as town fairs, festivals, parades, or cultural exhibitions. For each type of gathering, you can execute different community event ideas and experiment with which works best. The main goal of community events is to build a sense of togetherness, promote social interaction, and often support local causes or traditions. They provide opportunities for people to connect, have fun, and strengthen the bonds within their community.
Causes that inspire to host a community event-
Whether it's a lively block party, a cultural festival celebrating traditions, or a charity run for a local cause, community events hold a special place in our hearts and communities. Hosting a community event brings numerous benefits to event organisers and community members. The causes include-
(1) Fostering Community Unity
Hosting events can help bring people together who may not have interacted otherwise. This can lead to increased socialising and the creation of new connections. Community events can also lead to networking opportunities to help individuals personally and professionally.
(2) Cultural Celebration
Community events play a remarkable role in bringing together individuals who might not have had the chance to interact otherwise. These celebrations act as vibrant tapestries of diversity, weaving together people from various cultural backgrounds, each with unique traditions, languages, and experiences. People from diverse backgrounds who might have never crossed paths otherwise can discover shared interests, values, and a newfound respect.
(3) Easy Audience
Targeting When planning a community event, the target audience is already present. Marketing the event can attract the desired audience. Partnering with local businesses to promote the event through posters and flyers in store windows can reach many people.
(4) Strengthening Community
Bonds Hosting a community event allows for meeting a diverse range of people, creating bonds that can increase support for future events. From fundraisers to walkathons, building strong connections with community members can lead to higher attendance at future events.
(5) Environmental Awareness
Environmental Awareness events, as part of community gatherings, serve as a powerful catalyst for bringing together individuals to learn about environmental issues and witness the passion of fellow residents who care deeply about the planet. Conversations spark, friendships form, and new connections emerge, all fuelled by a shared dedication to environmental responsibility.
(6) Economic Support
Community events are about financial assistance and building a stronger and more prosperous community together. People of varying backgrounds and interests come together with a shared goal in these events: to support local businesses and artisans. This economic boost can lead to job creation and improved financial stability for residents, enhancing overall community well-being.
(7) Community Safety
Community Safety is a critical cause that often inspires the organization of community events. These events are driven by a shared commitment to creating a safer and more secure environment for residents. Moreover, these events educate residents about potential risks and hazards in the community. These gatherings provide a platform to discuss topics like crime prevention, disaster preparedness, fire safety, or even road safety, ensuring everyone is well-informed about safety measures.
(8) Giving Back to the Community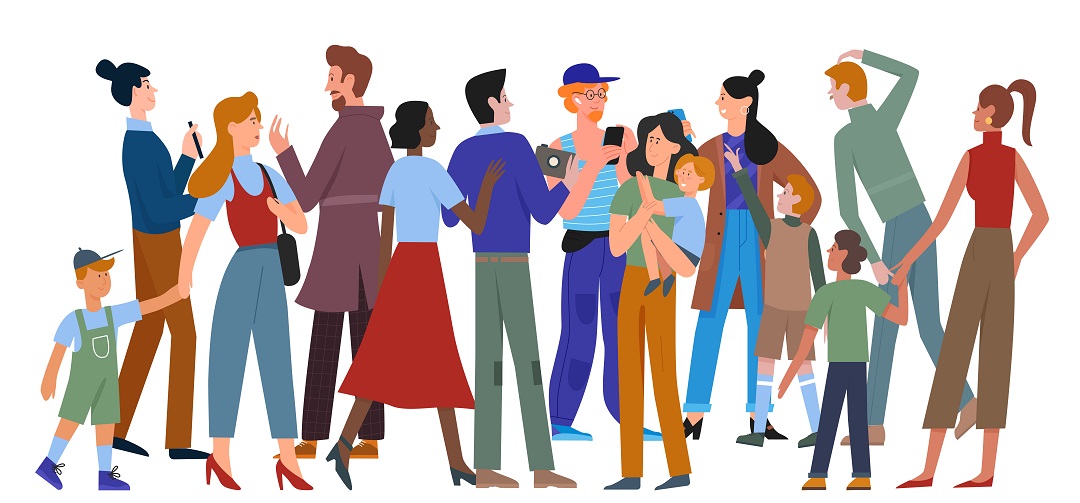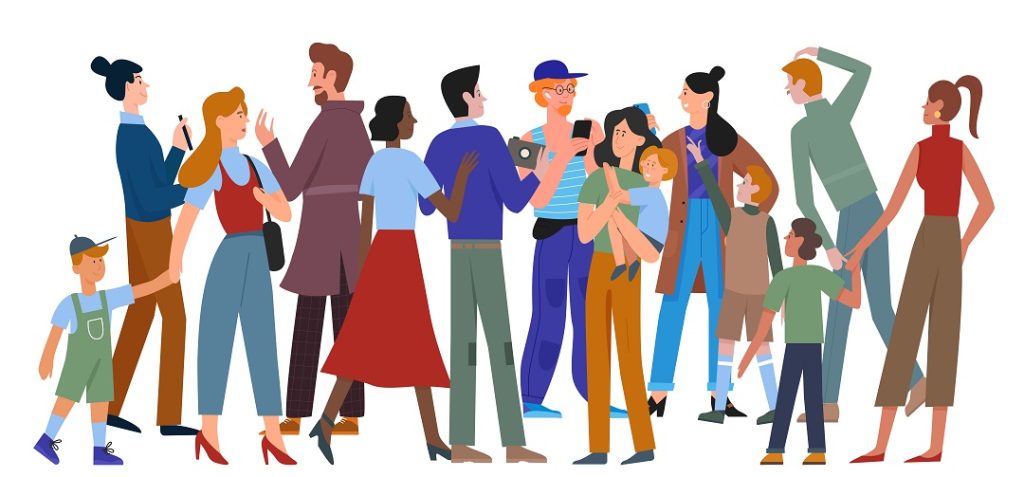 Community events can be used to give back to the community in various forms, such as monetary donations, volunteer work, or beautification projects. Not only just economic development, a community can get better bonding, relationships, and motivation to work for the betterment of the community as a whole. Overall, this can benefit the community, including an improved appearance, unity, and a sense of pride among residents.
Inspiring Community Event Ideas for Your Next Social Event-
There are a variety of reasons for hosting a community event. Whether for fundraising for a charity, celebrating diversity or simply for fun, these events bring people together and guarantee a memorable experience for all involved. The following community event ideas will assist in planning a successful and enjoyable event.
1. Fundraising and charity event ideas
Unite your community through acts of giving by organising engaging charity events. These events can attract your desired audience and enhance fundraising efforts. Many options include golf tournaments, marathons, car washes, and bake sales. Here are three top picks for community event ideas that focus on raising funds.
2. Community-wide donation drive
Organising a donation drive is one of the most fantastic community event ideas for bringing the community together and supporting those in need. You can set up a central location for the campaign, making it accessible to all community members. Encourage attendance, donations, and learning about the benefiting organisation. Additional drop-off spots can be established around the town for those unable to reach the central location.
The most commonly collected items for donation drives are school supplies, baby items, non-perishable food, holiday toys, blood, books, and winter coats. To effectively manage these drives, consider forming a Community Drive Committee focused on planning and organising similar events in your community. This will aid your area by supporting local churches, organisations, and charities.
3. A formal black-tie gala featuring a silent auction
A black-tie gala is an elegant evening event where attendees dress formally. Often, these events feature a silent auction to generate additional funds for a cause. Guests can bid on high-value items such as vacations or golf clubs. The sale of tickets to the gala can also contribute to fundraising efforts. The gala is an enjoyable experience for all involved, providing an opportunity to support a good cause in style.
Moreover, these formal galas can provide an enjoyable experience for all involved. Beyond the fundraising aspect, they can offer attendees an opportunity to socialize, network, and forge meaningful connections with like-minded individuals passionate about philanthropy. It's a night when attendees can enjoy themselves while making a meaningful impact, aligning style with substance in the most elegant ways.
4. Charity concert
Organising a benefit concert can be a fun and impactful way to gather the community and raise awareness or funds for a specific cause. By securing entertainment and choosing a suitable event venue, you can create a memorable experience while making a positive impact. Advertise the event tickets to the local community and bring everyone together for a night of music and support.
5. Live show
Hosting a live event is one of the most entertaining community event ideas for the community members. The type of event will determine who will attend. For instance, a magician can be arranged for young children on weekends, while a musician or comedian could be held for adults looking for a night out at night. Regardless of the event type, it will benefit the community and its residents.
Many live shows incorporate educational elements, offering insights into science, history, or art engagingly and interactively. Also, this can serve as a platform for showcasing local talent. Community members with exceptional skills in music, dance, or other performing arts can perform in front of their peers. Overall, attending these live shows is not just about entertainment; it's also an opportunity for community members to socialize and connect with their neighbors.
6. Talent show
Community talent shows should be open to participants of all ages, as individuals of any age can possess unique talents that deserve recognition. By selling tickets to the event, the proceeds can be directly contributed to the chosen cause, allowing for an opportunity to support a good cause while showcasing diverse talents.
7. Long walk or marathon
Outdoor activities, especially those encouraging fresh air and socialisation, can be a great way to meet new people. Although not everyone may be interested in marathons, a small community of individuals enjoy running and are willing to support a cause by raising money for each mile they run. Marathons also require volunteers for tasks such as distributing water and setting up signs, making it a community-wide effort. A nature walk is a suitable alternative for those who prefer a more leisurely pace. Participants of all ages can join in, and the walk can be more engaging by creating a checklist of items to observe. These activities promote physical activity and provide a fun opportunity for socialisation.
8. Social and cultural development event ideas
Strengthen your community by embracing diversity. Organise open discussions, talks, classes, workshops, and other events to teach community members about the history of the area, underrepresented groups, diverse cultures, and the significance of embracing diversity and promoting acceptance in community development.
9. Organise tourist in your town event
Encourage community members to rediscover their town as tourists would. Highlight unique restaurants, shops, and hidden gems they may need to know. Share exciting and uncommon local history, guide a town tour, and empower community members to strengthen their connection to their local heritage.
10. A hobby or craft show
Craft fairs allow residents with a creative flair to showcase their talents. Your community may be home to individuals who can produce stunning art or unique items. Thus, it can be one of your community event ideas. These events can be organised during holidays, allowing attendees to purchase gifts for loved ones. This supports small businesses and fosters community by giving the local crafting community a platform to showcase their best pieces and form relationships.
11. Throw a block party
Block parties offer a fun and lively way to bring residents to the downtown area and experience everything it offers—partner with the local police to temporarily close the street and invite businesses to showcase their products. Restaurants can showcase their finest dishes and interact with community members while a DJ provides music and entertainment.
12. Host a cultural food festival
Bring the community together by hosting a cultural food festival. Allow members to embark on a culinary journey, sampling a variety of cultural cuisines. Encourage local food establishments such as restaurants and bakeries to participate, showcase their offerings, and discuss the impact of culture on their food. This event promotes diversity and inclusiveness, helping to create a sense of acceptance and respect for all community members.
13. Arrange a heritage celebration
Is your community rich in diverse history or a unique background? Revitalise the past by celebrating local heritage with an entertaining event. Host a heritage celebration focusing on a specific aspect of your history or a festival showcasing local art and culture. Emphasise traditional foods, trades, crafts, and various forms of entertainment to bring history to life.
14. Bond-building event ideas
Community events don't always have a specific purpose. Sometimes, just having fun is enough. Organising a community gathering that allows residents to unwind, socialise, and make new connections within the community is valuable. The relationships formed at these events can be long-lasting, and there's always the possibility of meeting new and exciting people.
15. Bingo night
Bingo nights are a great way to bring people from all walks of life together for a fun evening. Participants pay a small fee and are given all the supplies needed to play. Prizes, such as cash, can be awarded to the winners, and people of all ages are welcome to participate.
16. Treasure hunt
Organise a treasure hunt for the children in your community as a fun way to get them exploring and engaged. Provide each participating child with a map, and with their parent's help, they can embark on a quest. Leave clues at landmarks or well-known locations, guiding them towards the treasure. Make sure that each child participating receives a prize to prevent feelings of exclusion.
17. Trivia night
Organise a trivia night to tap into the competitive spirit of community members while providing a fun and enjoyable experience. Encourage attendees to form teams of 4-6 and give each group a name. Trivia questions span various topics, such as pop culture, sports, or music, and can be themed based on seasons or holidays. Award points to teams for correct answers, with the crew with the most points at the night's end declared the winner. This event can bring people from all walks of life together and provide an opportunity to get to know one another.
18. Cook-off
Bring amateur chefs together to showcase their culinary skills through a cooking competition! For instance, a chilli cook-off can bring home cooks together to show off their best chilli recipes. Consider charging a small fee for entry or tickets to raise funds for the event. Food trucks can also participate, providing diverse cuisines for everyone to enjoy.
19. Pumpkin painting contest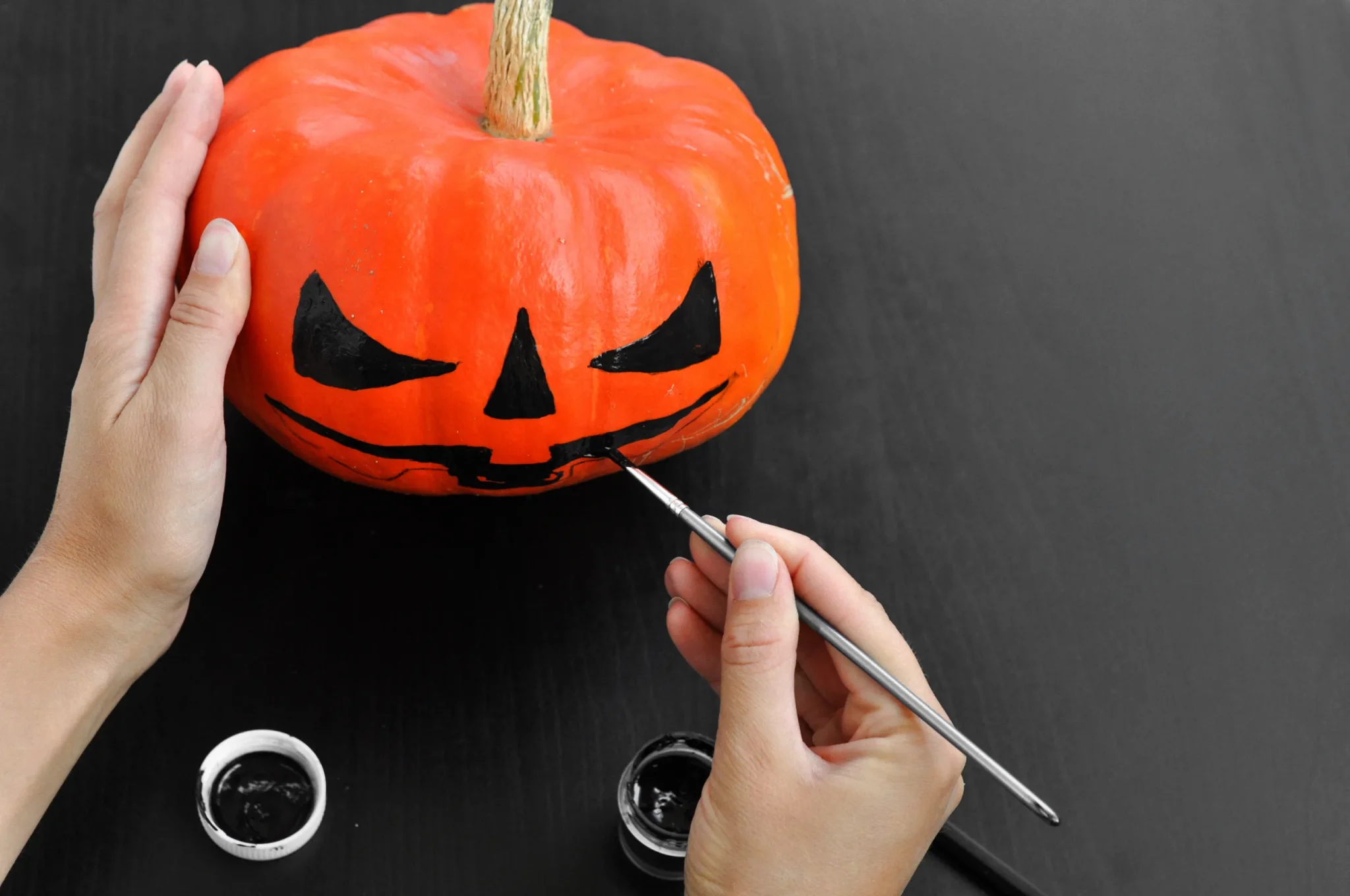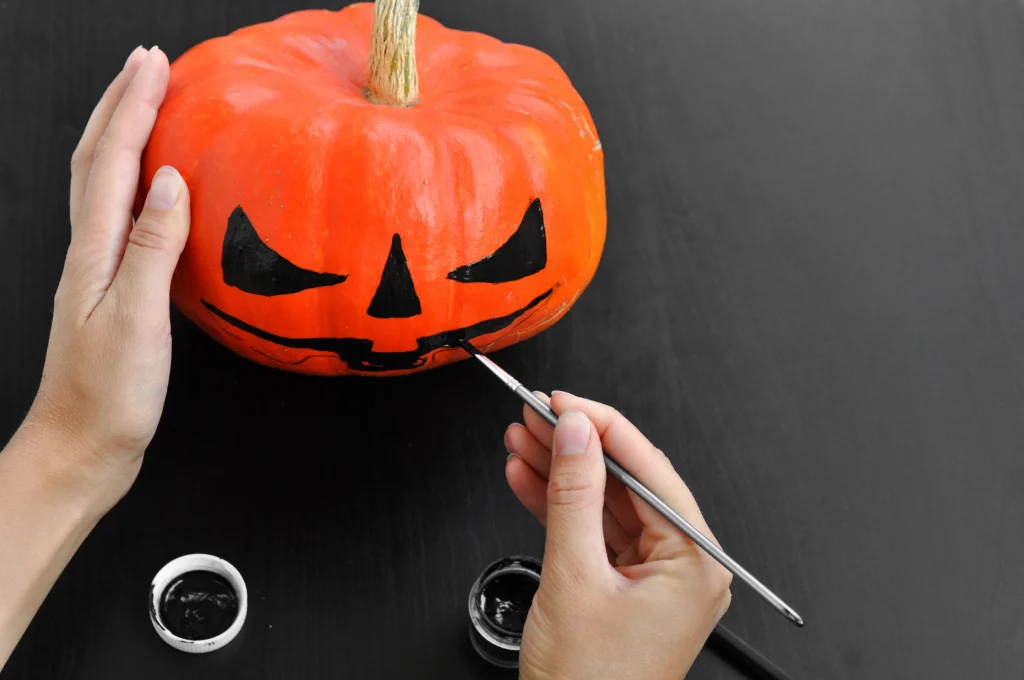 Bring your community together in the autumn with a creative pumpkin painting contest. Encourage residents of all ages to showcase their artistic talents by painting pumpkins. Offer prizes for categories such as artistic or innovative, and display the painted pumpkins throughout the town for all to admire and vote on their favourites. This is a fun way to embrace the cooler weather, stunning foliage, and festive spirit of the season while fostering a sense of community.
20. Share a meal with the community member
Bonding over a shared meal is a great way to get to know your neighbours and fellow community members. This can be achieved through hosting a community meal, like a barbecue or spaghetti dinner. Regardless of the size of the event, guests can bring dishes to contribute and exchange recipes with each other. It's an opportunity for community members to come together and enjoy food, drinks, and each other's company.
21. Open mic night
An open mic night allows one of your most effective community event ideas where people can showcase their talents and express themselves creatively. To create a cosy atmosphere, consider hosting the event at a smaller venue that can accommodate the crowd size. Attendees can perform musical pieces, recite poetry, or narrate stories, creating a diverse and dynamic program. To cover the expenses, you can sell tickets at a nominal fee, which will be split between the performers and the venue.
22. Community field day
A field day event can bring back childhood memories for community members through outdoor games. Age-specific games and activities can be organised with awards for the winners. Some popular options include egg tossing, sack racing, and crab soccer. Partner with local businesses for sponsorships and sell food, drinks, and merchandise to raise funds for a chosen cause.
23. Event ideas to promote a positive change
Community events that contribute to the well-being of the local area play a crucial role in supporting and sustaining local businesses. An active community fosters a positive impact and contributes to growth and improvement in the area.
24. Organise a clean-up event
Community clean-up events tidy up areas in need while fostering community connections. These events aim to clean up local parks or rivers, especially in the spring after the snow has melted. Such activities not only result in a more attractive environment but also strengthen the bonds among community members.
25. Arrange a gardening day
Hosting gardening events is an excellent opportunity to unite the community, enjoy the sun and beautify the town! From planting flowers in public spaces to cleaning up overgrown areas or planting trees, gardening activities can significantly improve the town's appearance and attract residents and visitors. Additionally, it helps residents feel engaged and like they positively impact the community and its environment.
26. Community training and skill development programme
Strengthening the community bond requires caring for its residents. Encouraging the well-being of those who live there is crucial to creating a solid community. By offering informative classes, like CPR training or personal finance, you can provide education and knowledge to those interested. Also, incorporating fitness and mindfulness activities, like Zumba, yoga, or meditation, can benefit the community members' physical and mental health.
Steps to planning a community event-
After exploring all these wonderful community event ideas, if you have made your choice, it's the right time to learn how to execute them successfully. For that, we have prepared a simple list that explains the steps to plan and execute your net community event.
(a)Initial Planning Steps
When planning a community event, defining the event's goal is crucial. This could include fundraising, fostering community bonds, or just having fun. Once you have the objective in mind, the rest of the planning process will be smoother.
(b)Identify Your Target Audience
After setting the event objective, it's time to determine your target audience. This will help guide your marketing efforts, and you can use attractive event descriptions and pictures to attract attendees. Additionally, you can collaborate with local businesses and restaurants to provide food and drinks, benefiting both the event and their business.
(c)Event Promotion
To advertise your event, use a multi-channel approach that includes websites, email, and social media. Additionally, you can partner with local businesses to showcase event promotion materials in their establishments.
(d)Pre-Event Reminders and Post-Event Feedback
Before the event, send reminders to community members to encourage attendance and RSVPs. After the event, it's essential to send out post-event surveys to gather feedback and gain insights into the community's preferences. This information will help plan future community events.
Give your community event a life
The key to fostering a strong community bond is to bring the residents together through various events. Establishing the event's objective is crucial in effectively planning its multiple aspects. Hosting community events is a great way to break the ice between people who are unfamiliar with each other, encouraging them to socialise and interact with their neighbours. These events can be tailored to cater to different age groups, including children, providing them with opportunities to make new friends. By prioritising the well-being and growth of the community and its residents, you can create a thriving and inviting environment for everyone to live in.
What are events in a community?
Events in a community are like get-togethers that happen in your neighbourhood, town, or area. They're organized for people to meet, have fun, or do something special together. These events can be big or small and include parties, festivals, sports games, or even meetings to talk about important stuff.
How do you plan a small community event?
Planning a small community event is like organizing a small party for your friends and neighbours. First, decide what kind of event you want to have. You can read our article for exciting community event ideas. Then, pick a date and place for it. Next, think about what you need, like food, drinks, or games. You can ask for help from others in the community to organize it together. Finally, invite people and spread the word so everyone knows about the event and can join the fun.
How do you come up with an event idea?
Coming up with event ideas can be a creative process. Here are some steps to help you generate event ideas:
> Identify Your Goal
> Know Your Audience
> Collect Ideas
> Research and Inspiration
> Understand the Season and Timing
> Location and resources
> Go for Collaboration
In conclusion, hosting community events brings community members together and builds strong relationships. Every community event idea is effective if it starts with a clear event objective to guide the planning process and ensure that the event meets its goals. Understanding the target demographic and promoting the event through various channels can increase attendance and create a sense of excitement. By sending reminders and collecting feedback, organisers can ensure that future events are even more successful and cater to the needs and interests of the community. By focusing on the community and its residents, everyone can benefit and enjoy a vibrant and connected community.