From choosing the venue to selecting the menu and ensuring every attendee's satisfaction, planning and organising an event is surely a hassling task. Every decision you make regarding your event is crucial, but some directly determine the success of an event. Among those choosing the right seating arrangement is at the top of the list. The way attendees are seated can greatly impact the overall atmosphere of your event while deciding the attendee's engagement, comfort, and experience. And when the attendees are comfortable with one of your events, they will recommend it to more people. So, it will work as a free marketing tool through which you can sell more event tickets. 
When organising an event like a conference, seminar, gala, or social gathering, the seating arrangement plays a crucial role in achieving perfection. If you're concerned about choosing the right seating arrangement for your upcoming event, this article is your solution. Here, we explore popular seat arrangements and offer practical steps to help you find the perfect fit. Let's dive in and discover the tactics for selecting the ideal seating layout.
Popular Seating Arrangements:
Discover the popular seating arrangements and practical steps to find the ideal fit for your event-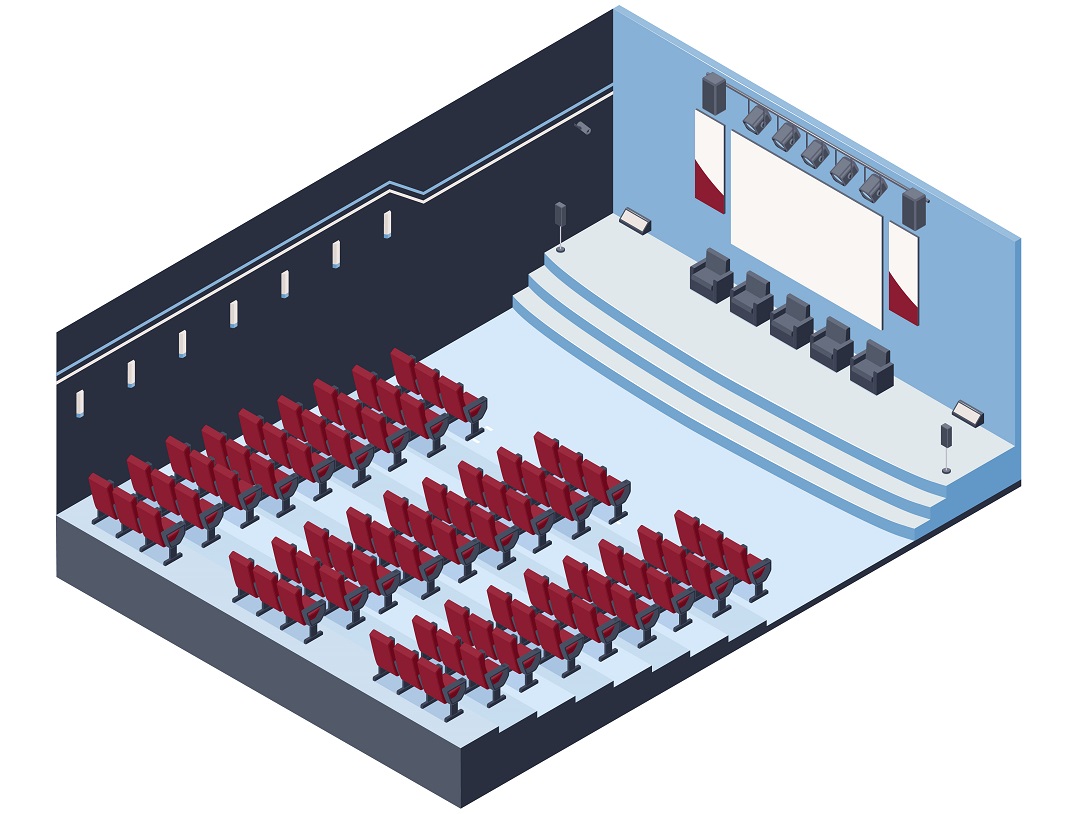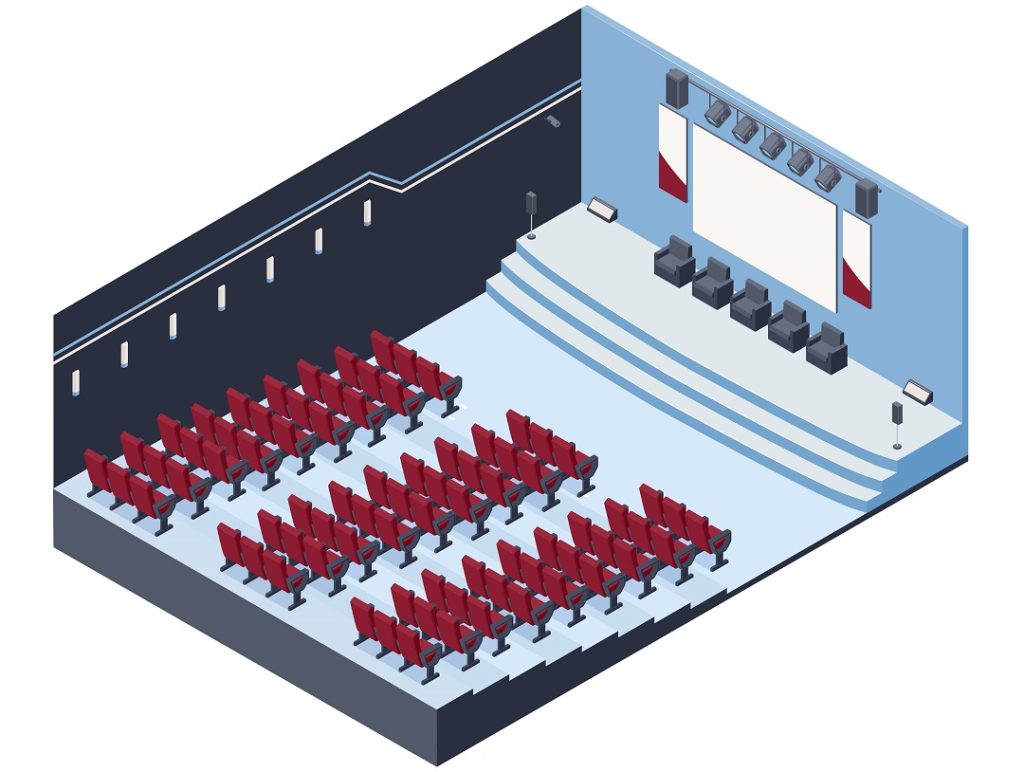 Theatre-style Seating:
This is a classic arrangement where the centre of the attraction is a stage or focal point, and rows of chairs are settled facing that point. This setting is commonly used for conferences, presentations, and lectures, where it is mandatory to have a clear view of the speaker or performer. Attendees sit one after another row, and everyone from the front to the back seat can have a clear view of the stage. It reflects a focused and formal environment and allows maximum seating capacity.
Classroom-style Seating:
This is an ideal seating arrangement for events that involve training sessions, workshops, or educational segments because the setting is designed based on that. Here, the arrangement includes rows of tables with chairs usually facing the front of the room. This setup is often used for events where attendees need writing space to engage in group activities. This setting encourages interaction and note-taking, making it a perfect event that requires active participation and engagement.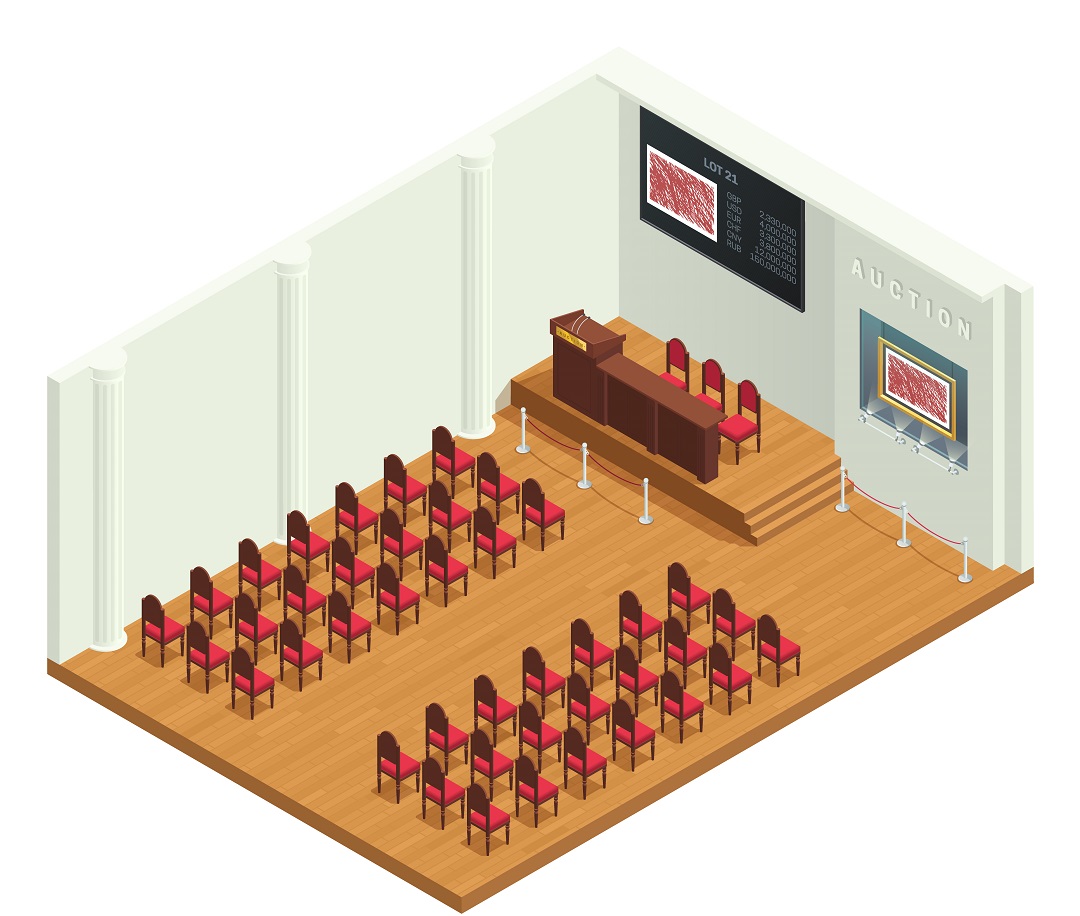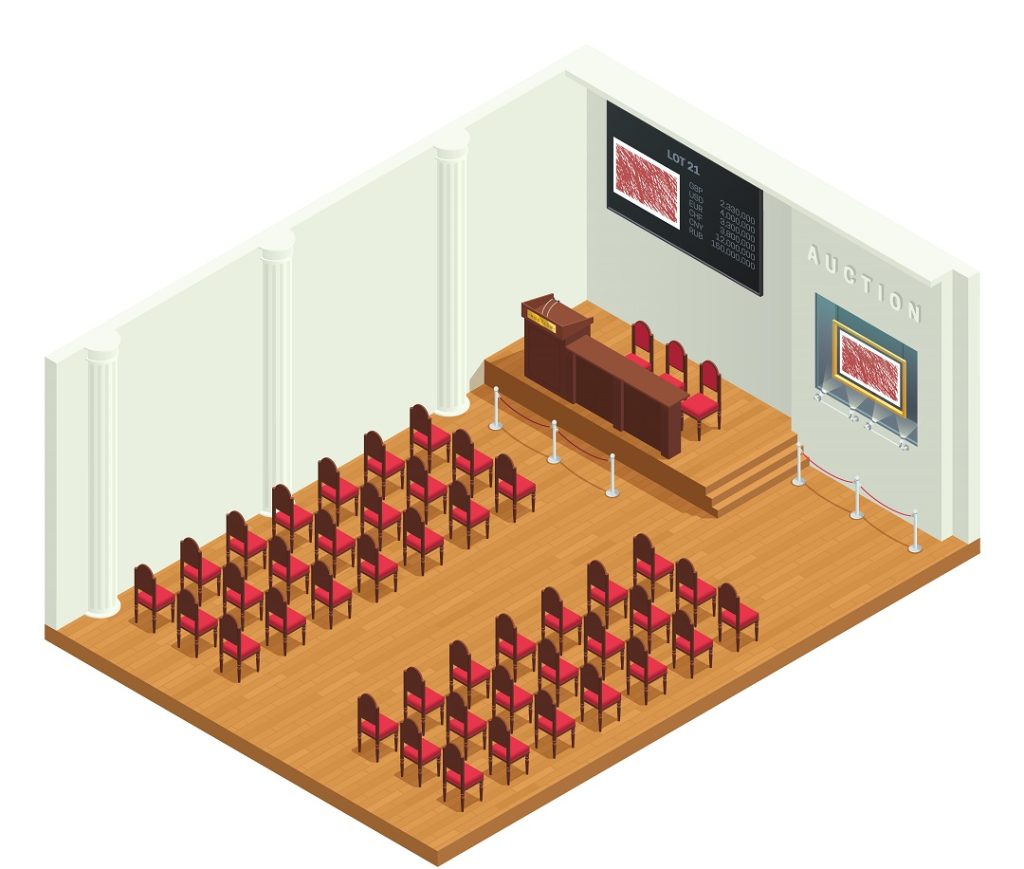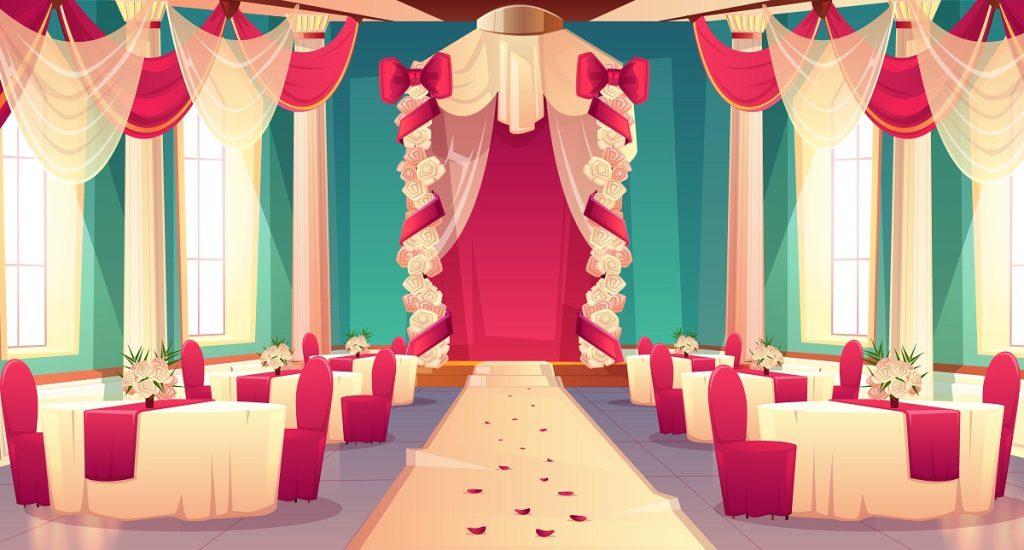 Banquet-style Seating:
In this type of arrangement, round tables with chairs are often the most suitable equipment, creating an ideal environment for conversation and social interaction. This arrangement is mainly used for networking events, galas, and dinners where interaction with each other is an essential factor. Banquet-style overall allows guests to engage with one another at ease while enjoying a meal or involving in informal discussions.
U-shaped style Seating:
This is also known as boardroom-style seating that, comprises arranging tables and chairs in the shape of a "U" or a rectangle. This formation promotes face-to-face interaction and facilitates discussions among attendees. It is usually used for collaborative sessions, meetings or small conferences. The main motive of this arrangement is to create engagement and exchange of ideas more easily.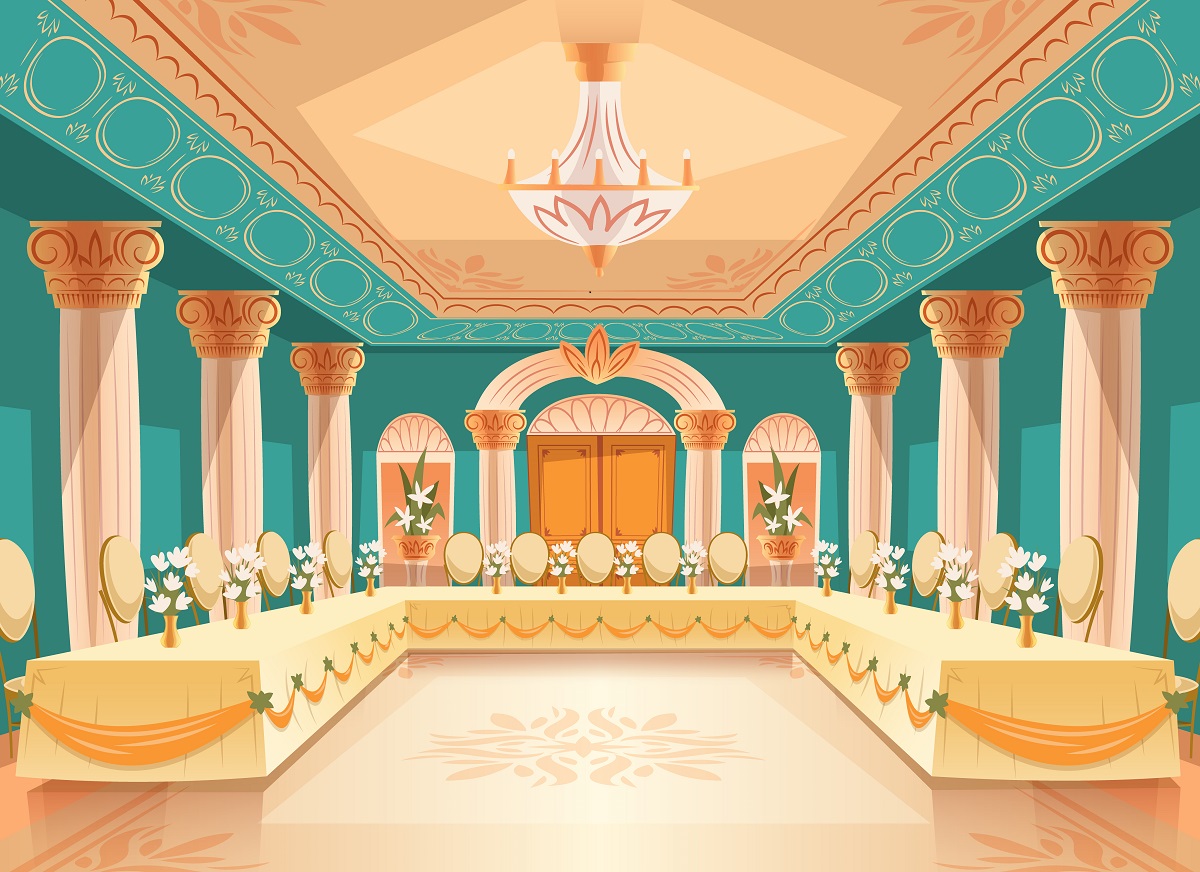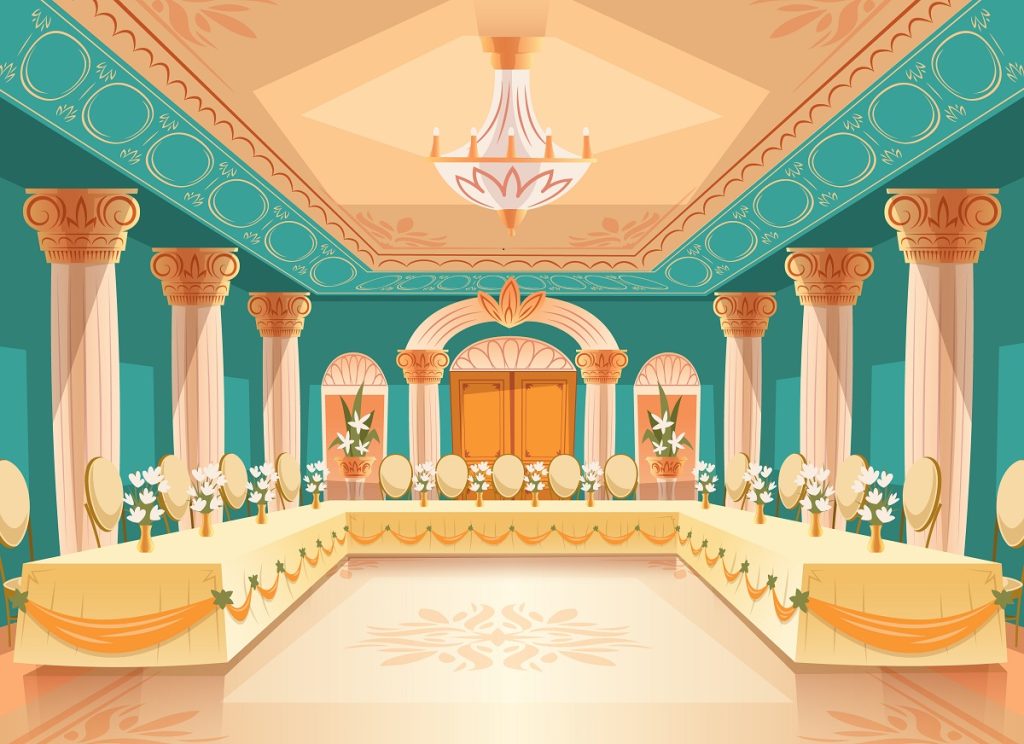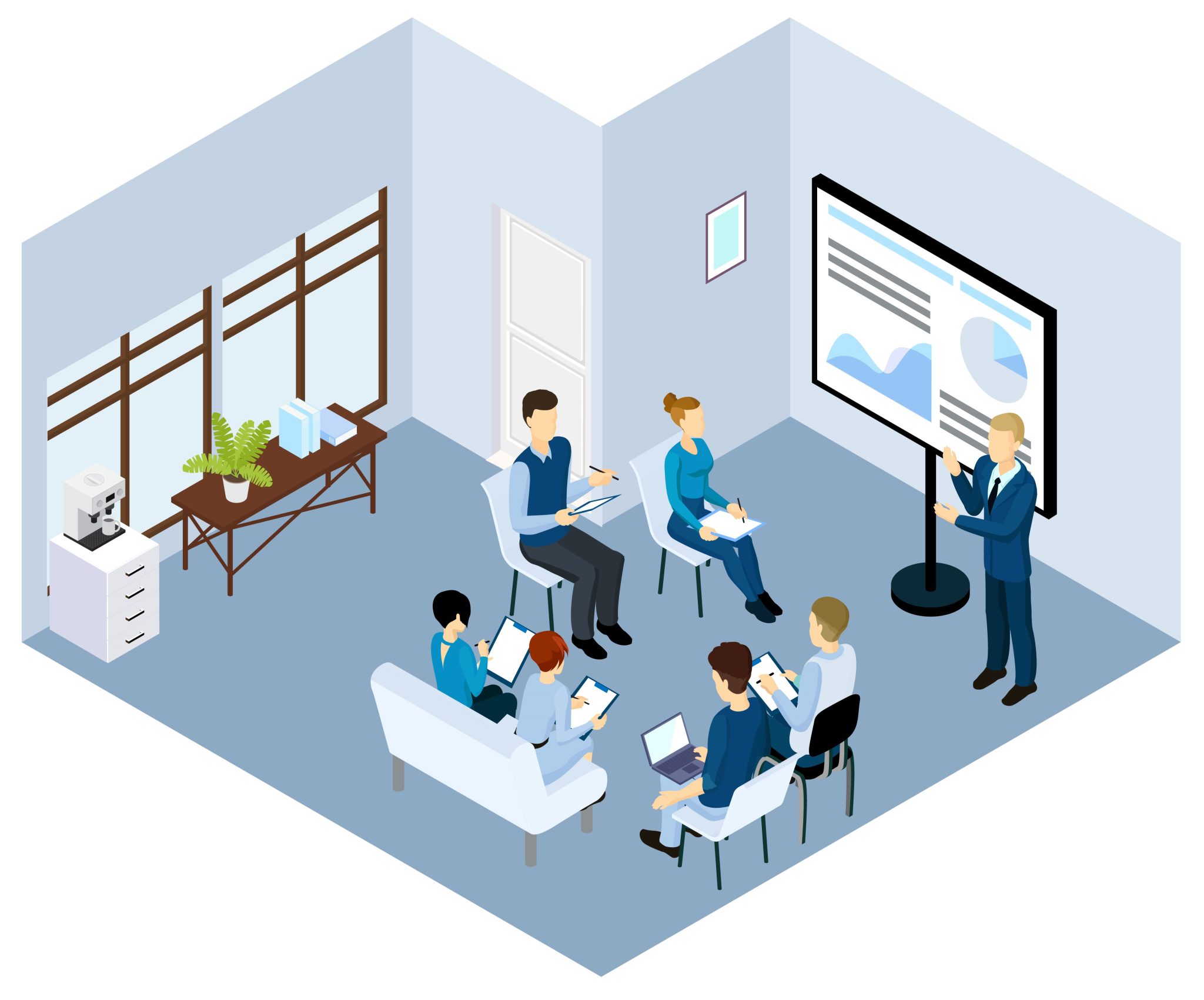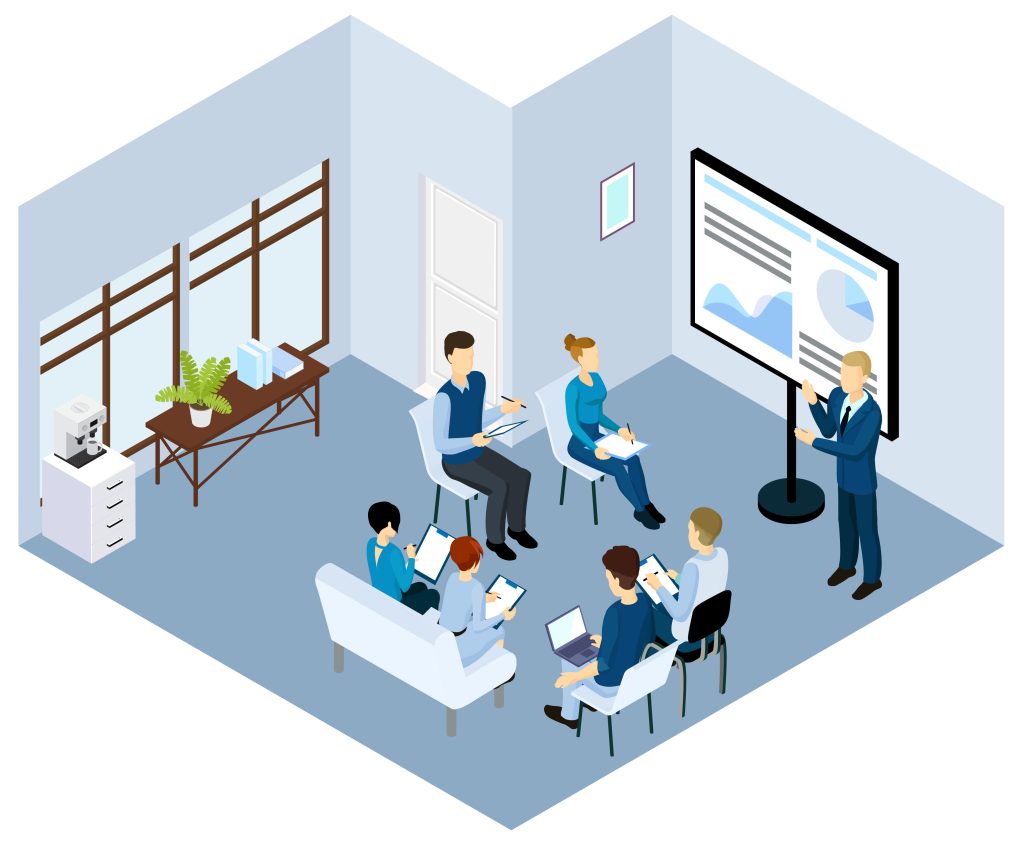 Lounge-style Seating:
For a more relaxed and informal atmosphere, Lounge-style seating is ideal that resembles a cosy living room setting. It typically includes coffee tables, couches, and armchairs, giving attendees a comfortable and inviting space. This arrangement is ideal for informal sessions such as social gatherings, cocktail events etc. As the arrangement is comfortable, it encourages a relaxed atmosphere.
Cocktail-style Seating:
This arrangement is a bit different as the seating facility is typically limited or non-existent, with the importance placed on using high cocktail tables. Instead of using the traditional setup with tables and chairs, guests are encouraged to move freely throughout the venue while interacting with others and enjoying food and drinks. It can easily be a good setup for networking functions and cocktail parties.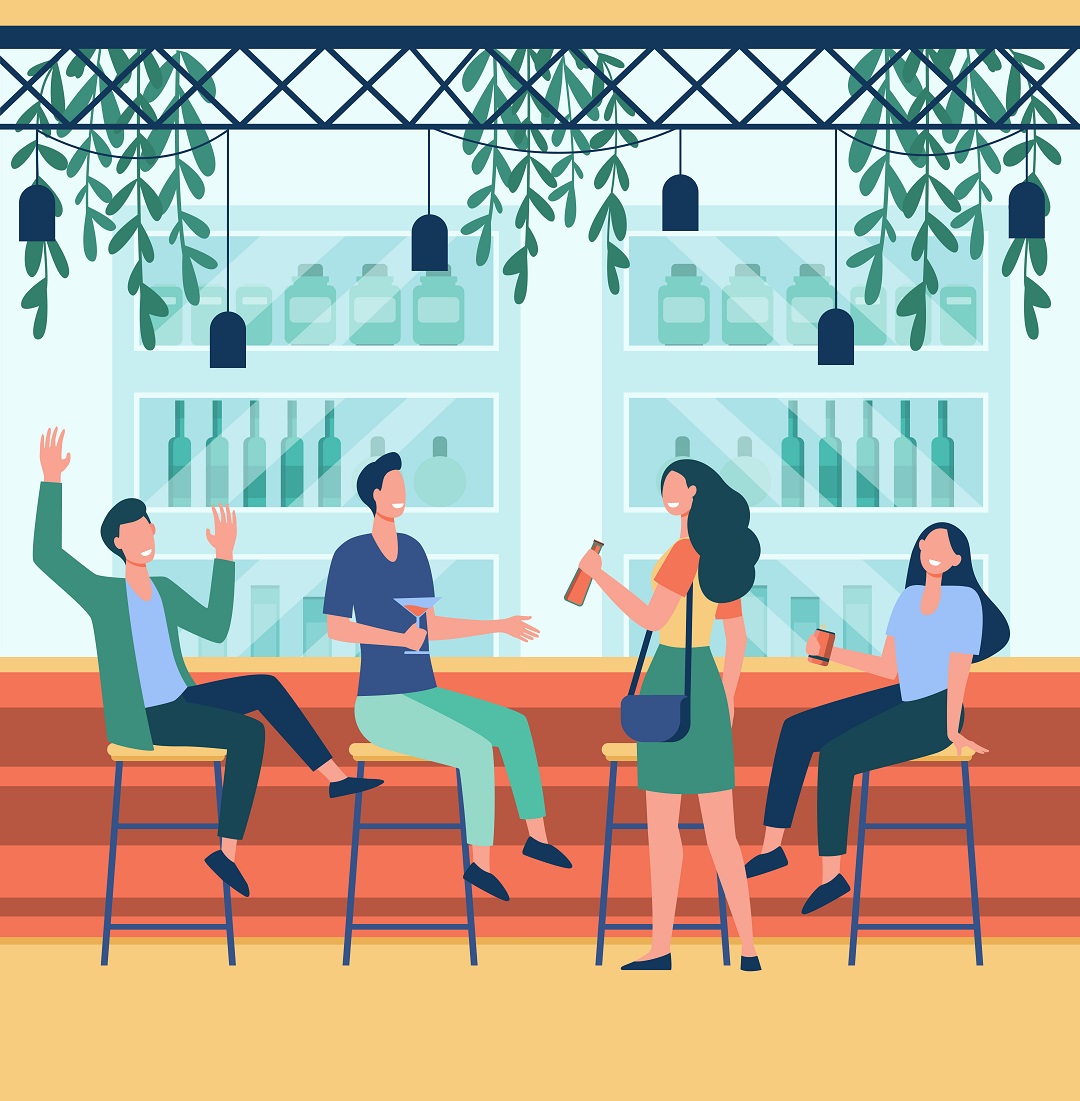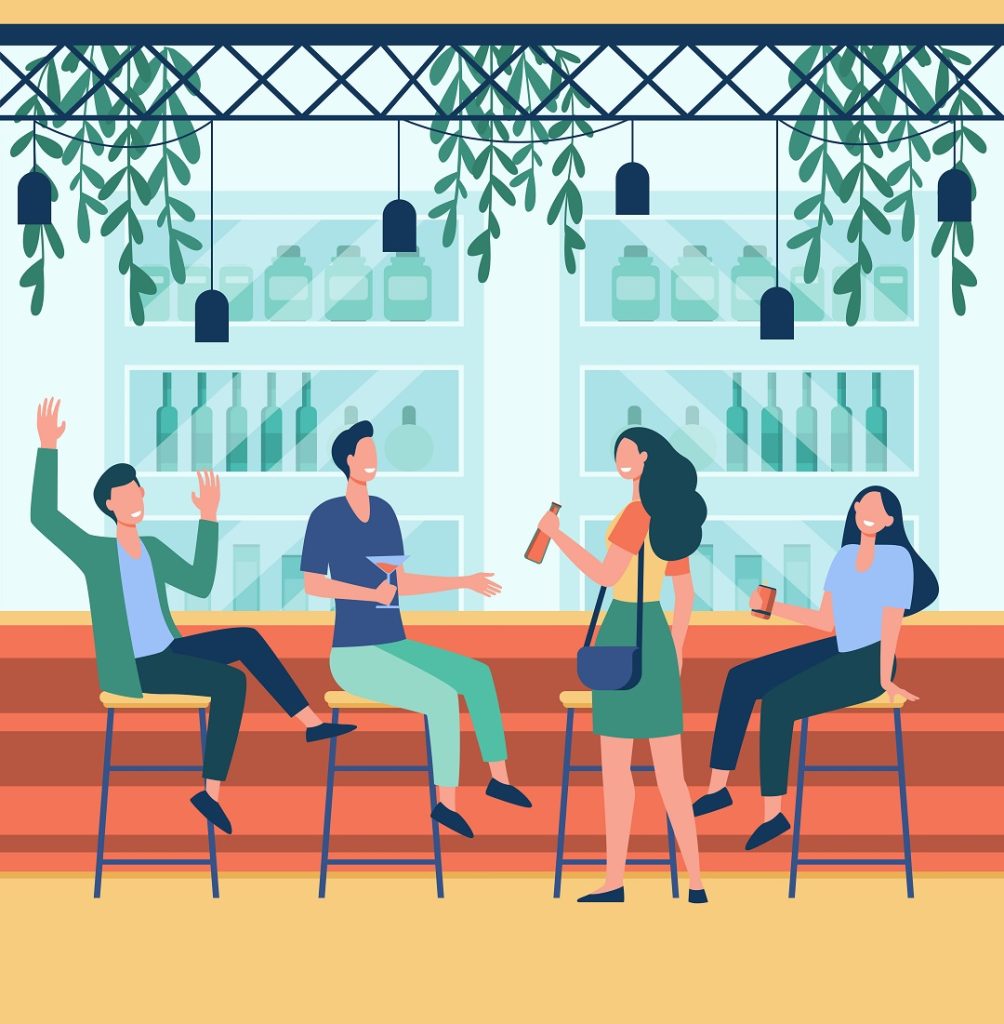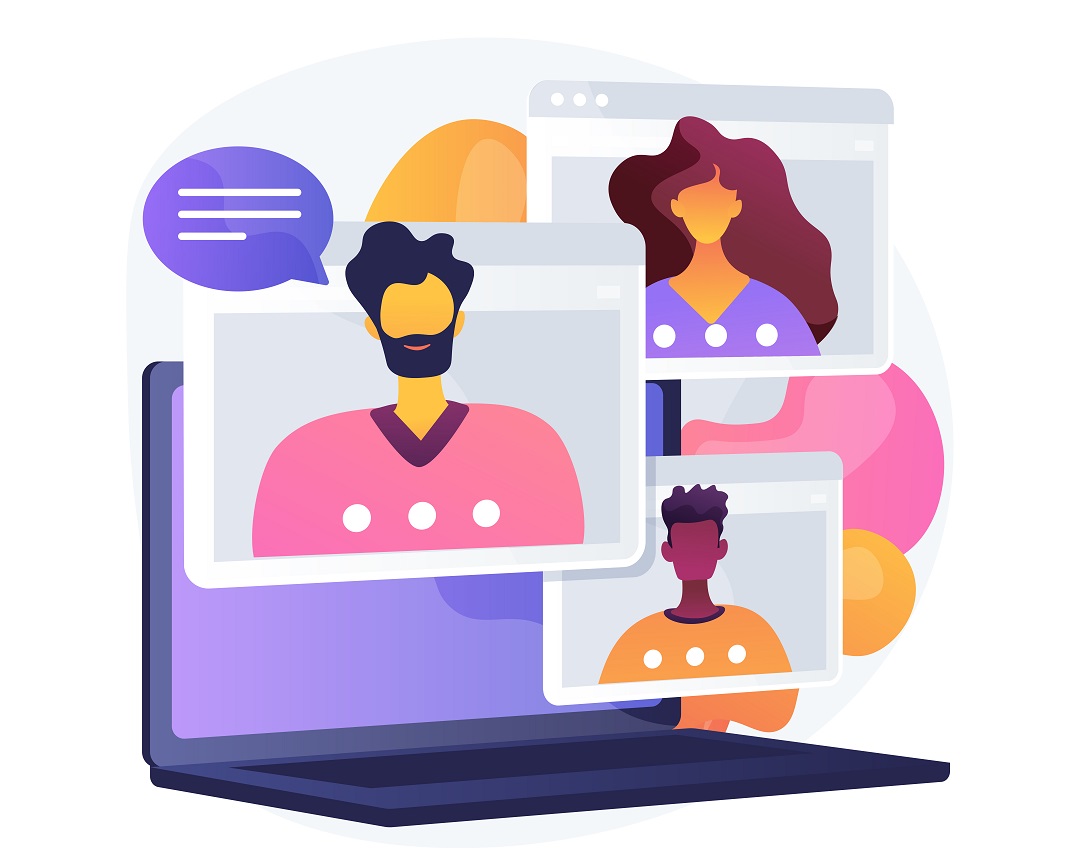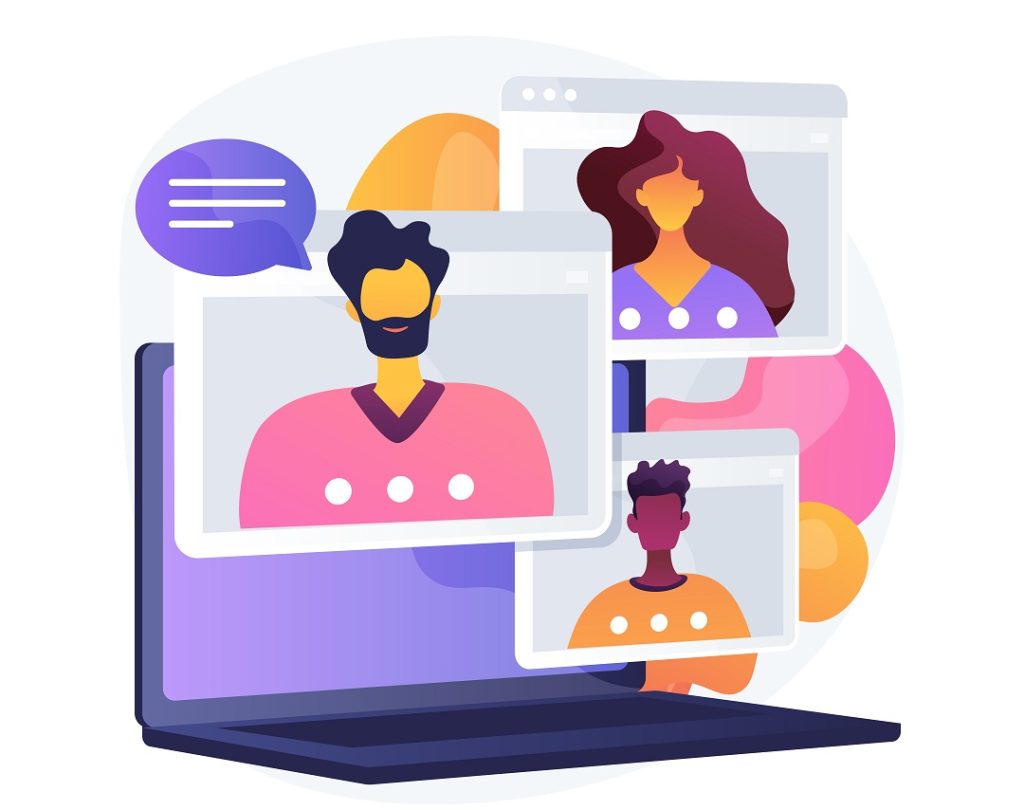 Hybrid Seating:
In this modern and tech-based era, hybrid and virtual events have become more popular, where you not only sell event tickets online but also conduct the event virtually. For this type of event, a popular seating arrangement is a combination of in-person and virtual attendees that we call a hybrid seating arrangement. This involves setting up selected areas for in-person attendees while including virtual attendees through video conferencing technology. It allows for a seamless combination of physical and remote participants, providing a broad experience for all attendees.
---
Steps to Follow While Choosing the Right Seating Arrangement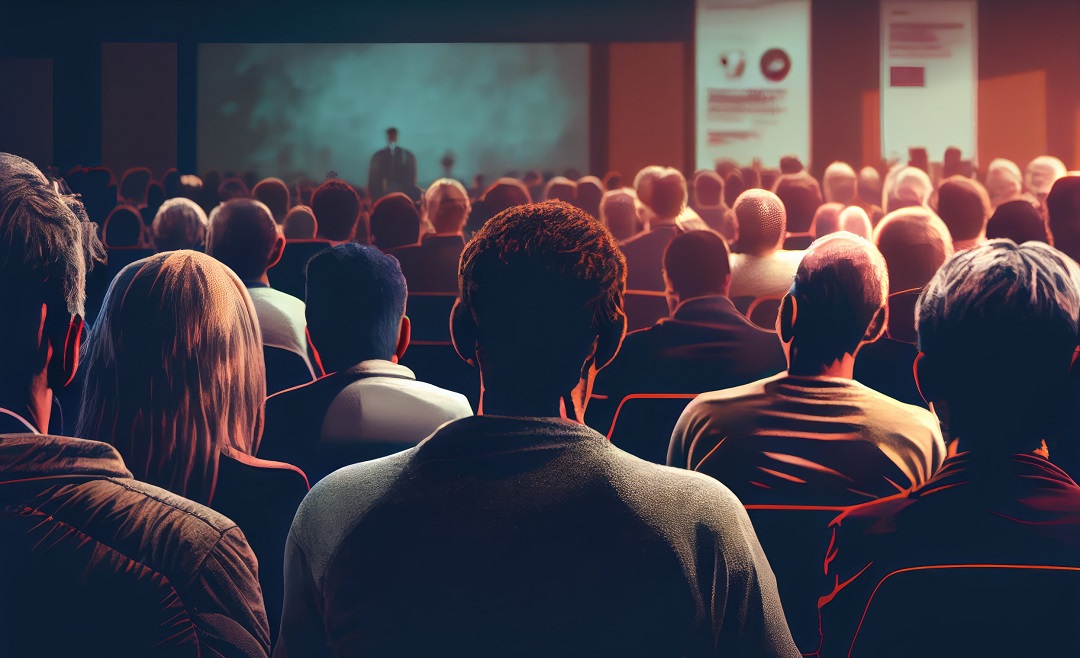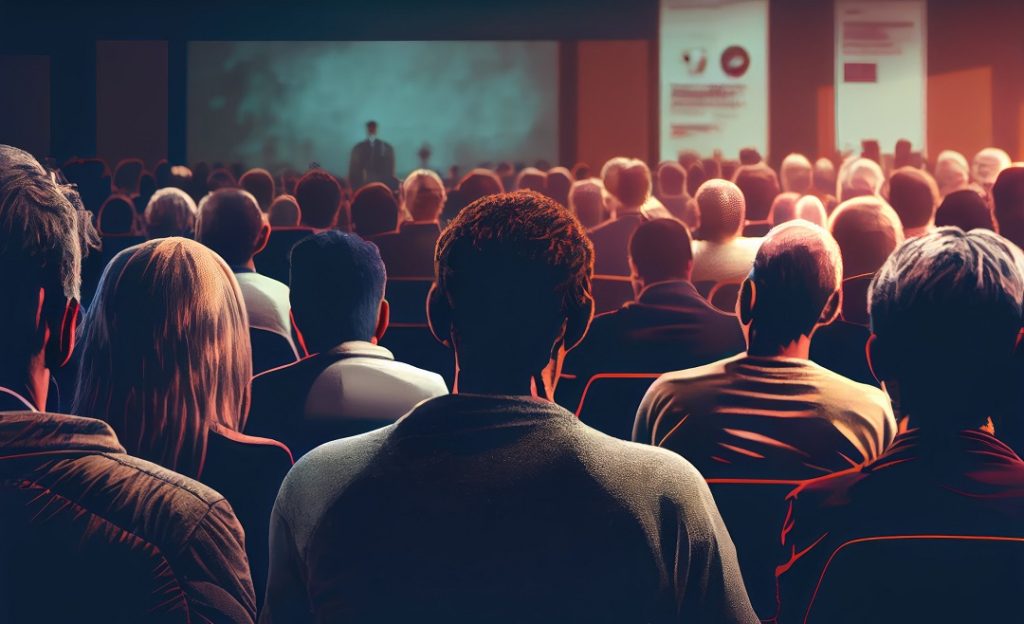 Understand Your Event's Nature and Objectives–
Before diving into the specifications of seating arrangements, it's more important to understand the type of your event and its objectives. It is the first step in finding the most suitable arrangement for your event. As different events require different setups, figure out first whether it's a formal conference, a networking event, an intimate workshop or a social gathering. By clarifying the objective and goals, you can better fix the seating requirements that will support and enhance the event experience.
Evaluate the Number of Attendees–
The second most important task is to have a clear idea about the expected number of attendees to decide the scale of the seating arrangement for your event. Be it a large group audience or a more intimate gathering, the number of attendees is a major issue influencing the seating layout. Also, having an estimated count of the size of your audience will help you choose whether you should go for a more extensive setup, like theatre-style seating, or a smaller arrangement with few attendees. It will also help in the selection of the proper venue that can accommodate your anticipated attendance.
Assess the Venue Layout-
The venue where the event will take place can be a valuable aspect in choosing the best seating arrangement for the event. So, for that, carefully inspect the physical layout of the event venue to have a proper idea of where the arrangement can be executed. Try taking note of its size, shape, architectural features, and also any potential obstructions. Knowing the venue layout will allow you to make informed decisions about settling seats, walkways, stages, and focal points. For example, for a U-shape style arrangement, you can determine where you will get enough space to arrange the seats in the desired shape. It is also necessary to take care of the audio-visual requirements, such as screens or projectors, that are directly related to some of the seating arrangements.
Consider Different Seating Configurations-
There are plenty of seating configurations to choose from; each comes with its own advantages and appropriateness for different event settings. Explore different seating configurations to find the one that best ensembles your event's objectives and attendee interaction. Don't settle for any popular arrangements if it doesn't match the size of the decided venue or expected guest list. It will only make your event unorganised and won't impress the attendees. So, know about each type but only choose the one that is perfect both for your idea and execution. 
Accessibility and Special Requirements-
For a successful event, planning is necessary to make sure that the seating arrangement is accessible to all attendees, also those with disabilities or special needs. Try providing wheelchair-accessible spaces, assigning seats near exits or aisles for easy movement and accommodating every attendee's needs. Also, if your event includes VIPs or guest speakers' segments, it is a must to plan designated seating areas or a stage setup that confirms their visibility and audibility. This will improve the overall experience and create a favourable environment for all participants.
Seek Expert Advice–
It is usual to be uncertain when considering the best seating arrangement for your event; thus, seeking advice from industry experts such as event organisers or professional event planners is always a good idea. They can deliver valuable insights based on their experience and knowledge of the arrangements. Count on their suggestions but don't forget to combine them with your decision-making process for the best results. 
Test and Adapt–
Once you have completed all the brainstorming, have a clear idea about every aspect of the event, and have a preliminary seating arrangement in mind, it is time to test it. Creating a visual image using event management software or simply sketching it on paper is better. Remember the flow of the event and the overall attendee experience. In this way, you can find any initial fault before execution and create a seamless organising experience to create a successful event. 
In conclusion, the right seating arrangement plays one of the most significant parts in creating a comfortable and engaging experience for your attendees. Focusing on this aspect can create an overall good impression of the whole event as well as the event organiser. By practising the strategies outlined in this article, you can easily make sure the seating arrangement aligns with the type of your event and matches the attendee count, and you can make the best use of the venue. Following these steps will allow you to leave a lasting impression on the attendees and reflect professional event management skills. So, go ahead and make the event seating arrangement a key element in creating an exceptional event.
Image credit: macrovector vectorjuice vectorpocket