Event management is a challenging and complex task that requires meticulous planning, attention to detail, and effective time management skills. Event planners are expected to juggle multiple tasks simultaneously, manage various stakeholders, and ensure that everything runs smoothly during the event.
With this in mind, this article aims to provide event planners with practical tips and techniques for effective time management. These strategies will help them to stay organised, focused, and in control, while minimising stress and distractions.
How does an event organiser use time management skills?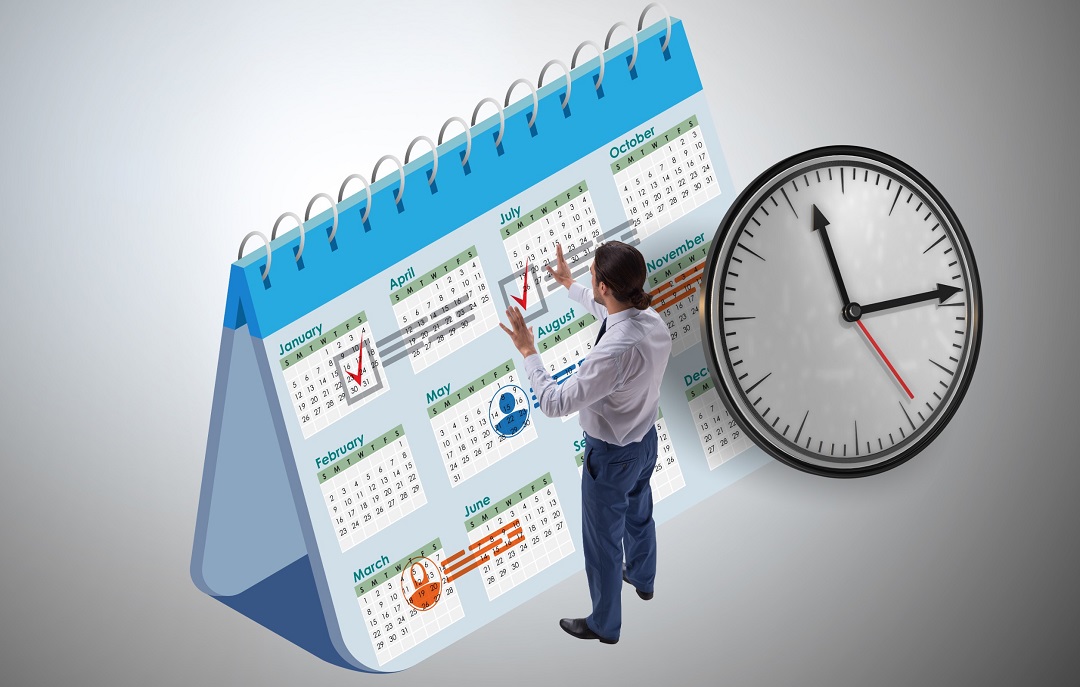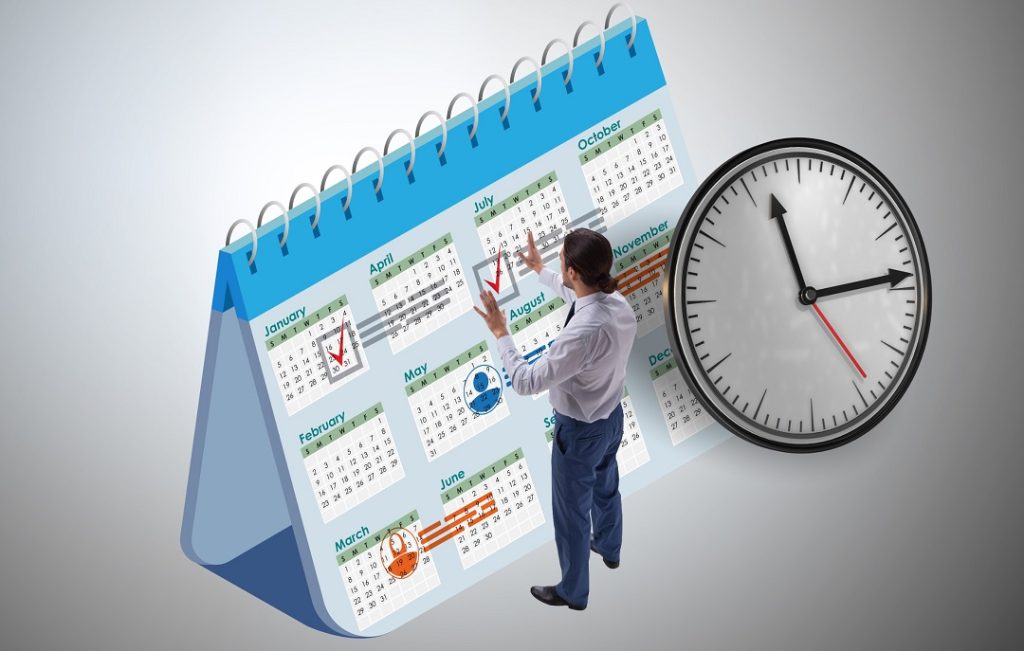 As an event organiser, effective time management skill is crucial for ensuring the success of an event. By using strategies such as prioritising tasks, creating a timeline, and delegating responsibilities, event planners can streamline their workflow, reduce stress and distractions, and deliver exceptional events. This enables them to meet critical deadlines, handle unexpected situations, and ensure that every aspect of the event runs smoothly.
Effective time management tips for event planners-
Discover practical strategies to optimise your time as an event planner. Learn how to prioritise tasks, streamline processes, and maintain efficiency to ensure successful and stress-free events. Maximise productivity with these invaluable time management tips.
1. Clear your goals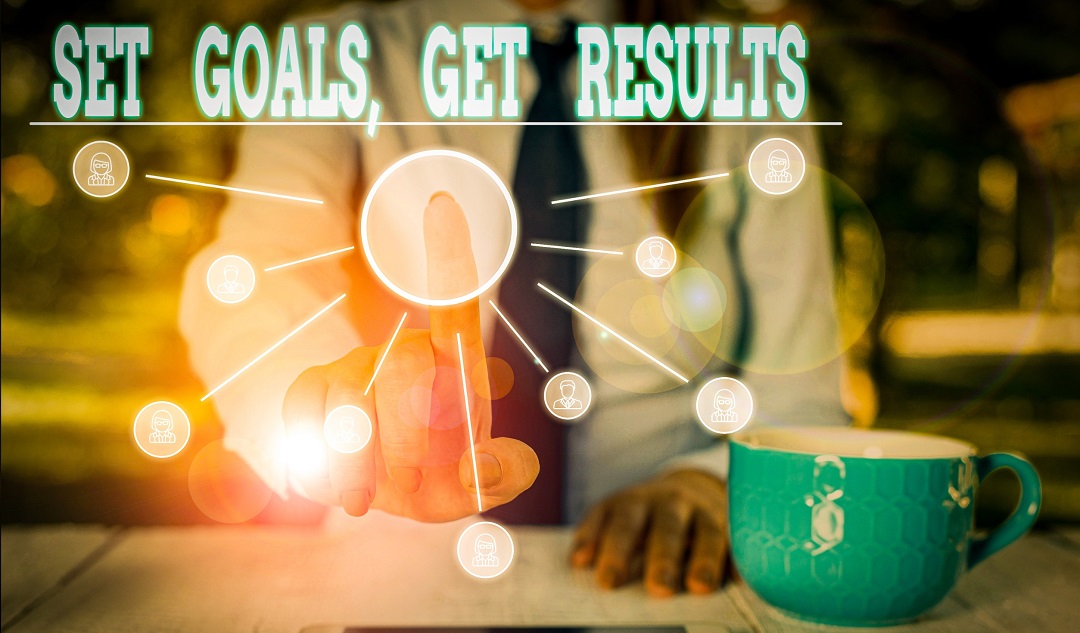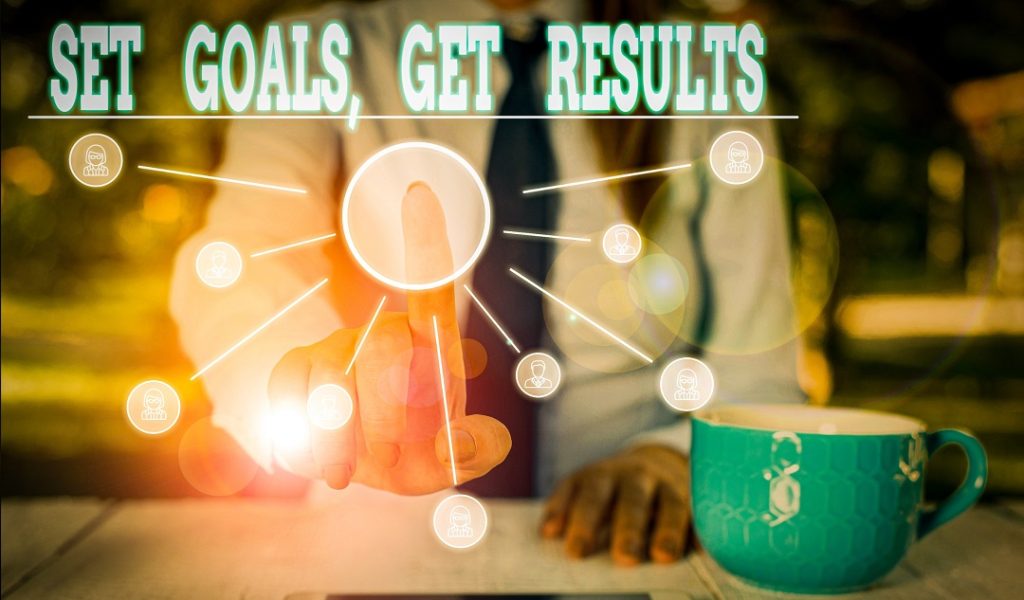 Knowing and writing down goals is an important time management tip, as it helps them avoid getting side-tracked by last-minute details. Goals can be big or small, and the time saved by not worrying about lesser details is immense.
2. Plan your days
It would be quite difficult to spend your time as effectively if you are not arranging your days. A schedule for the tasks to be completed before the day even begins. Making a to-do list each morning is a wise approach to do this; you may also use an organised planner. When you have your days organised, you won't switch from one task to another haphazardly as they arise or come to mind.
3. Be practical
Start by calculating how long it will take, and then add 20% to that figure to be more realistic with your time. To better anticipate how long each component of a larger work will take, divide it into smaller, more manageable chunks. If you're working on anything for a long time, consider taking breaks as well.
4. Stop multitasking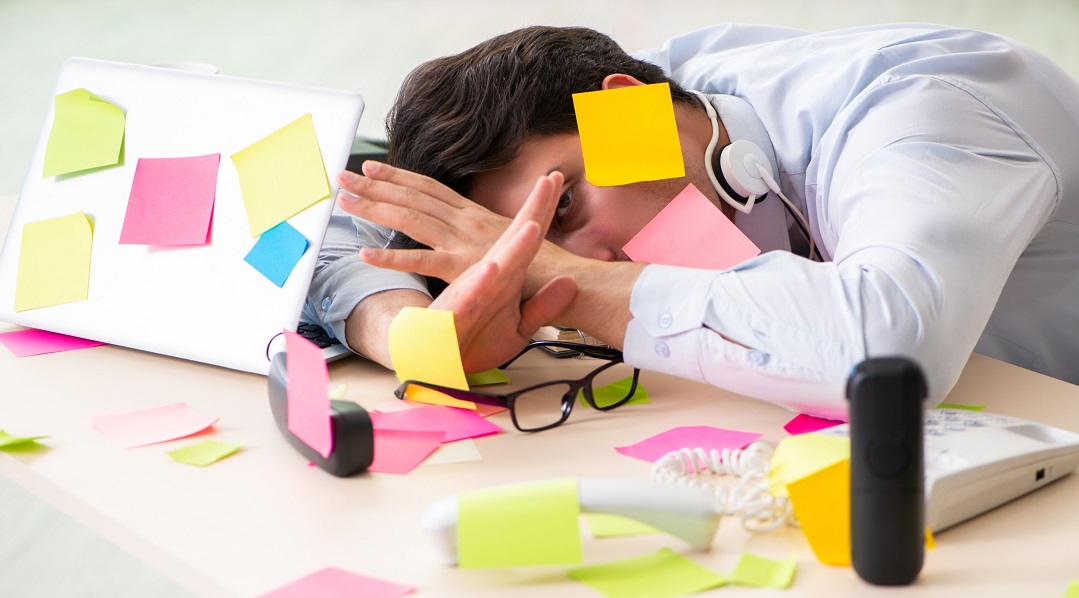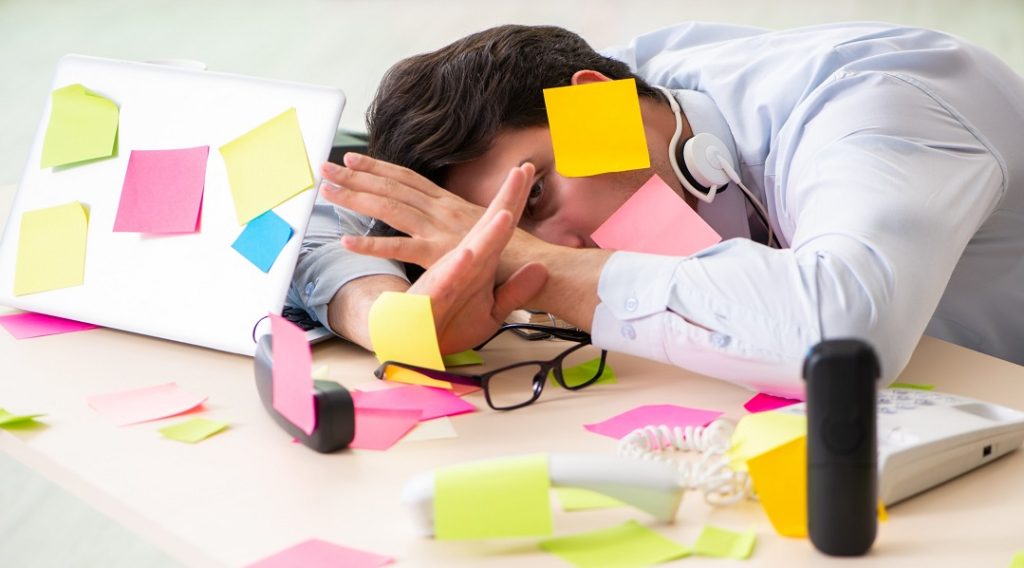 Event planning is a field that requires multi-tasking, but this is not true. Researchers have looked into it and found that productivity can dip by up to 40% when multitasking. The problem is that people simply shift their attention from task to task. it takes longer to get all of the work done and not perform any one task to the best of their ability.
5. Be adaptable
The secret to effective time management is being flexible. This is because unforeseen circumstances and changes will always arise. If you're rigid, you'll probably find yourself growing impatient and running behind time. But you'll do much better if you can adapt as things go and change your ideas as necessary. This will help to manage your event risk factors as well.
6. Minimal the distractions
It's crucial to minimise distractions while preparing, for example, by using "Do Not Disturb" and "calendar blocks". Calendar blocks may set aside periods during the day or week when you can concentrate on activities without checking emails or chat messages. The "Do Not Disturb" mood can mute or stop notifications from appearing. It's also crucial to inform your colleagues about your "focus time" as an extra precaution to prevent interruptions in your workflow. You'll have plenty of time to concentrate on creating the finest event possible if you can control distractions.
7. Be prepared for the unforeseen
Even the finest time managers won't always be able to predict their time accurately, therefore it's critical to include a buffer period to assist deal with jobs that turn out to be unexpected or take longer than anticipated. If a crucial deadline approaches, you can have a backup strategy in place. By doing this, you can avoid having to entirely replan your day in case something unexpected happens.
8. Delegate, delegate and delegate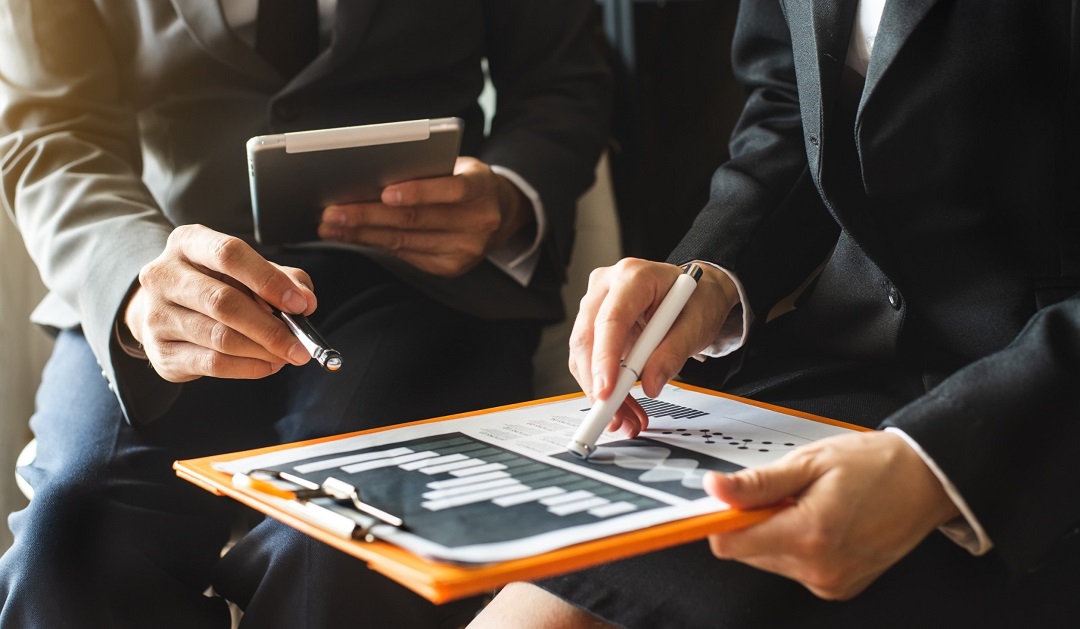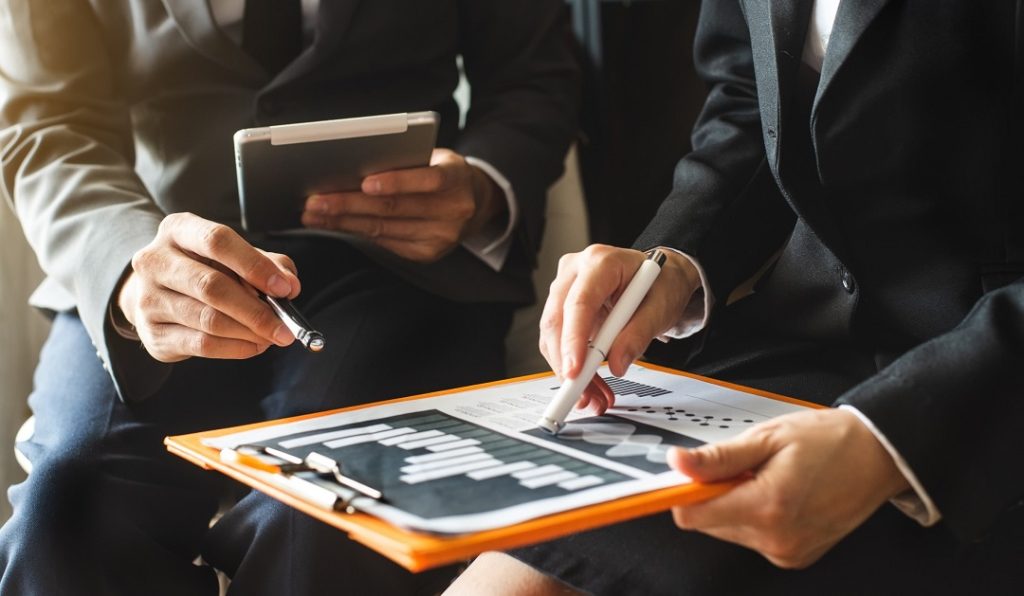 Multiple persons should be assigned tasks while organising an event. This will assist delegate tasks and free up the leader's time to concentrate on other goals. A team leader must understand which activities may be delegated to certain team members and completed quickly. The leader will be able to concentrate on more crucial aspects without worrying about taking care of any additional ones, which will guarantee the success of the event.
9. Say no to non-essential task
Event planners need to be experts at prioritising and saying no when things come up that could take away from other important tasks. Good time management skills are not about saying yes to everything and killing yourself trying to accomplish it all in a day, but about knowing what you can do and when to say no. Event planning was listed as one of the most stressful occupations, but if you employ these time management strategies, being overly busy need not lead to more stress.
10. Take some pause
Taking pauses may seem counterproductive if you're attempting to maximise your time, but taking a short break from your job can help improve your time management skills. There are several advantages to taking breaks throughout the day, according to research. Short breaks have been demonstrated to increase productivity, creativity, and decision-making. If you take a few little breaks throughout the day, you'll discover that you not only accomplish more but that you also work more effectively.
11. Use event management apps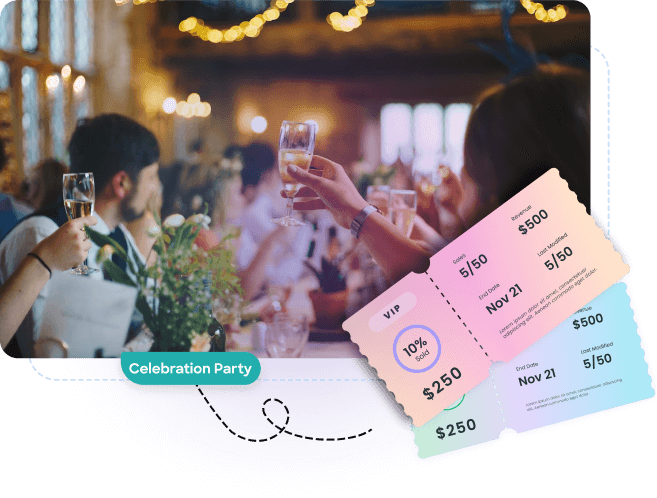 From the initial planning stages to the post-event follow-up, event management software assists organisers in managing and organising events. They provide simple RSVPing, hassle-free registration, and complete event management capabilities.
These applications make it simple for event planners to obtain everything they need in one location, from planning to booking to overseeing the event. With a variety of features that can be used to plan everything from weddings to business events, these applications are made to make event ticketing and managing simpler than ever.
Five popular time management apps:
Here we are introducing 5 top time management apps that can significantly simplify your life.
1. Clockify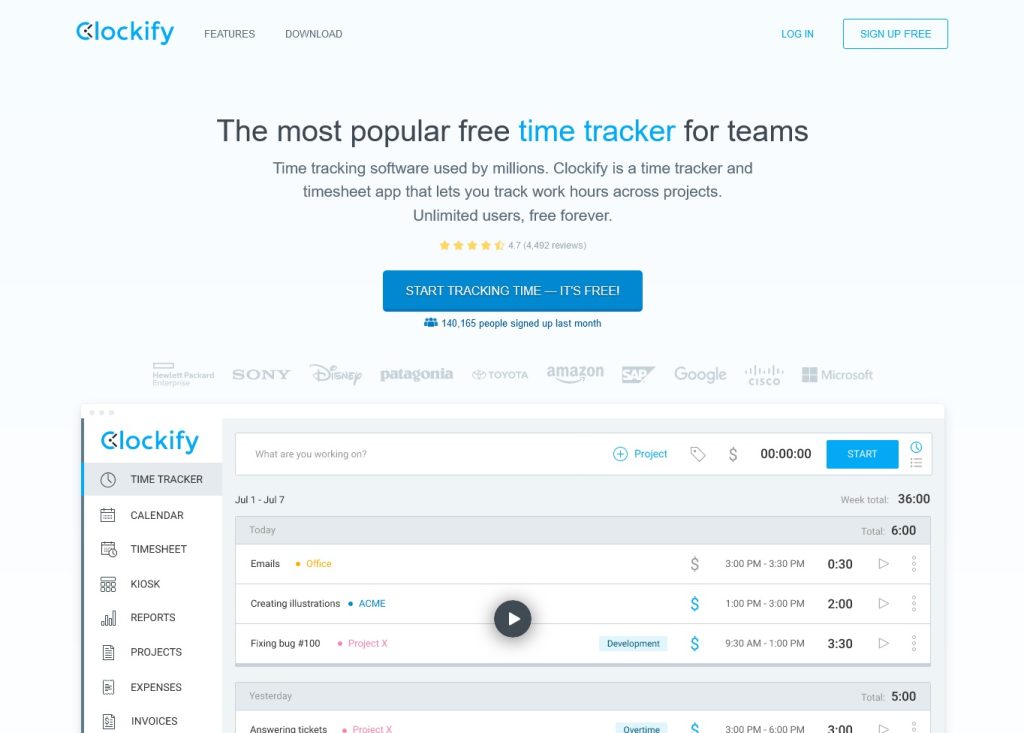 Clockify is a time-tracking software used by over two million users. It allows users to monitor work hours across projects and can be installed on a phone or computer. It is suitable for small enterprises, freelancers, artists, creators, NGOs, and Fortune 500 organisations. Users can upgrade to Pro for additional features such as costs, notifications, and schedule reports.
2. RescueTime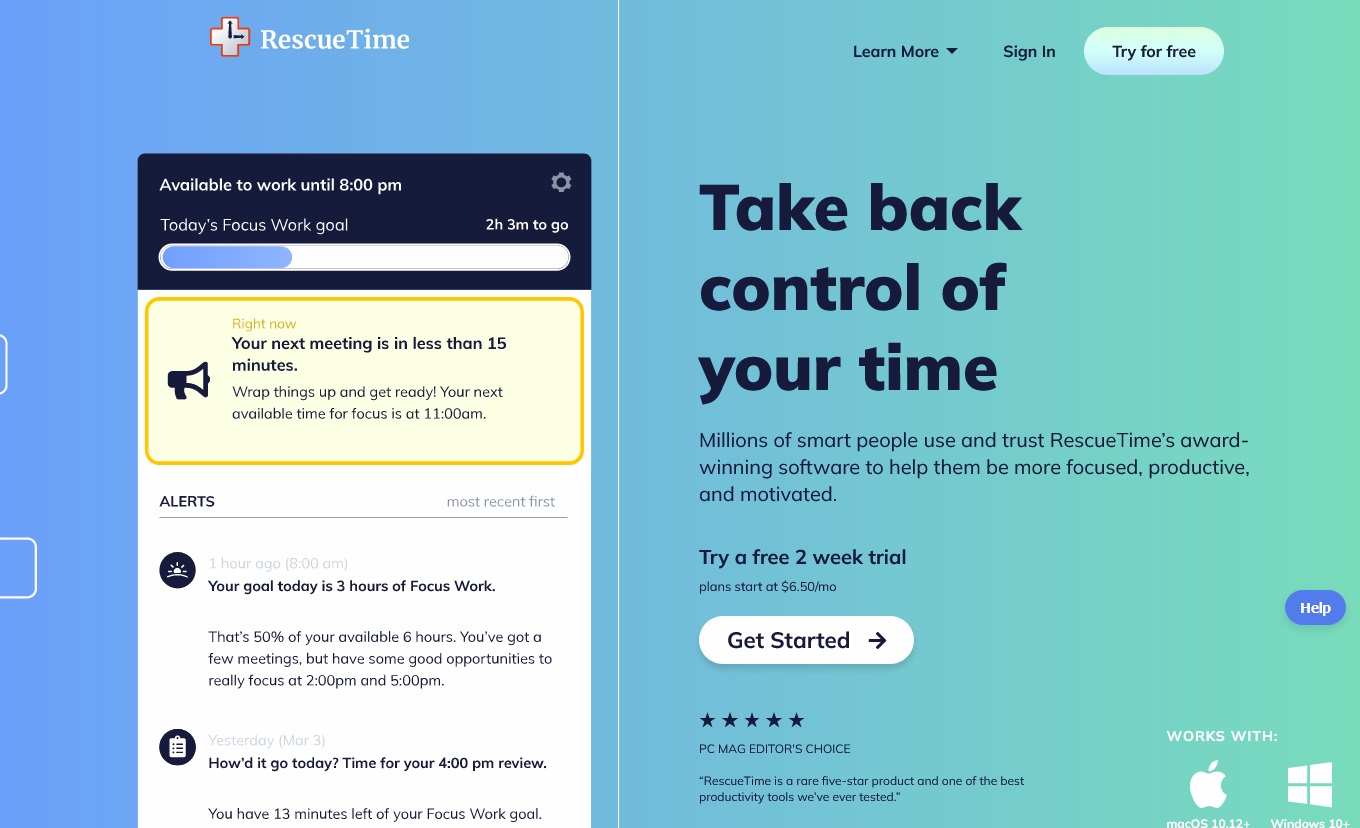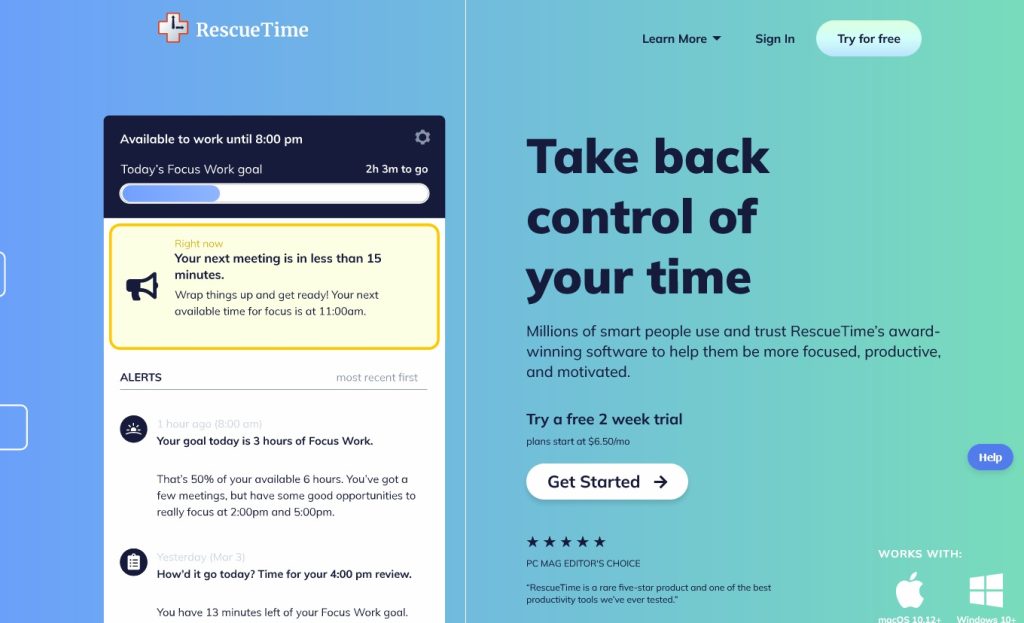 RescueTime is a time-tracking tool that tracks how much time you spend online. It follows everything you do during the day, including other applications and websites. It is a great tool to identify which behaviours have been holding you back and to finish your work more quickly. Premium features may temporarily block your favourite procrastination websites to help you stay focused on achieving your goals. RescueTime Lite is cost-free, while premium capabilities are only available for a fee.
3. Toggl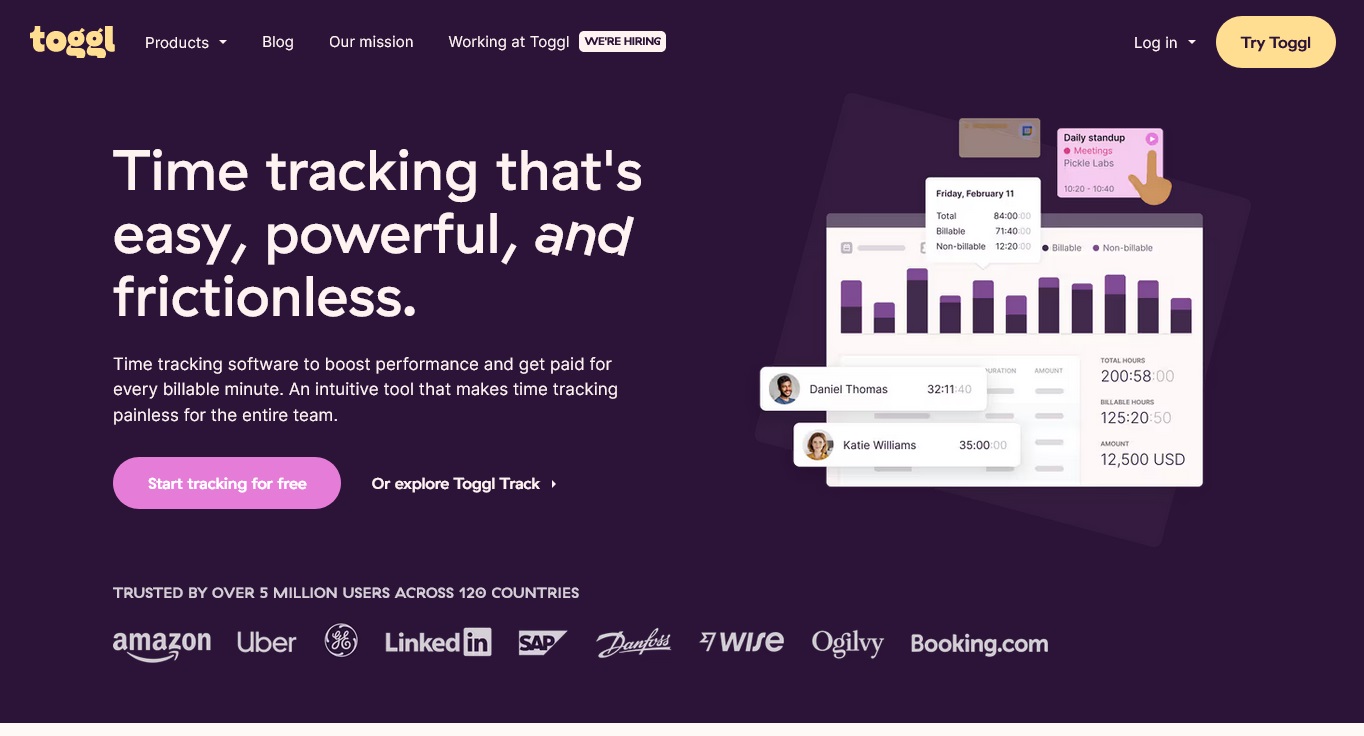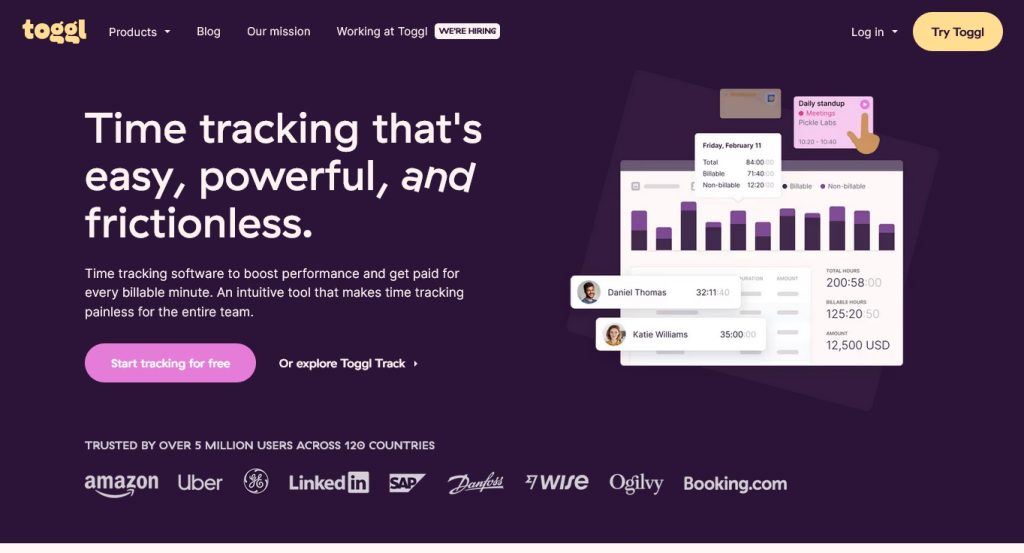 Toggl is an app that allows users to track their time spent on tasks. Users can maintain order in their entries by team, client, project, or tag and add comments to the description. Paid members of Toggl receive comprehensive information on how to better manage their time based on their records. Users can upgrade from the free version to a Starter, Premium, or Enterprise account.
4. Trello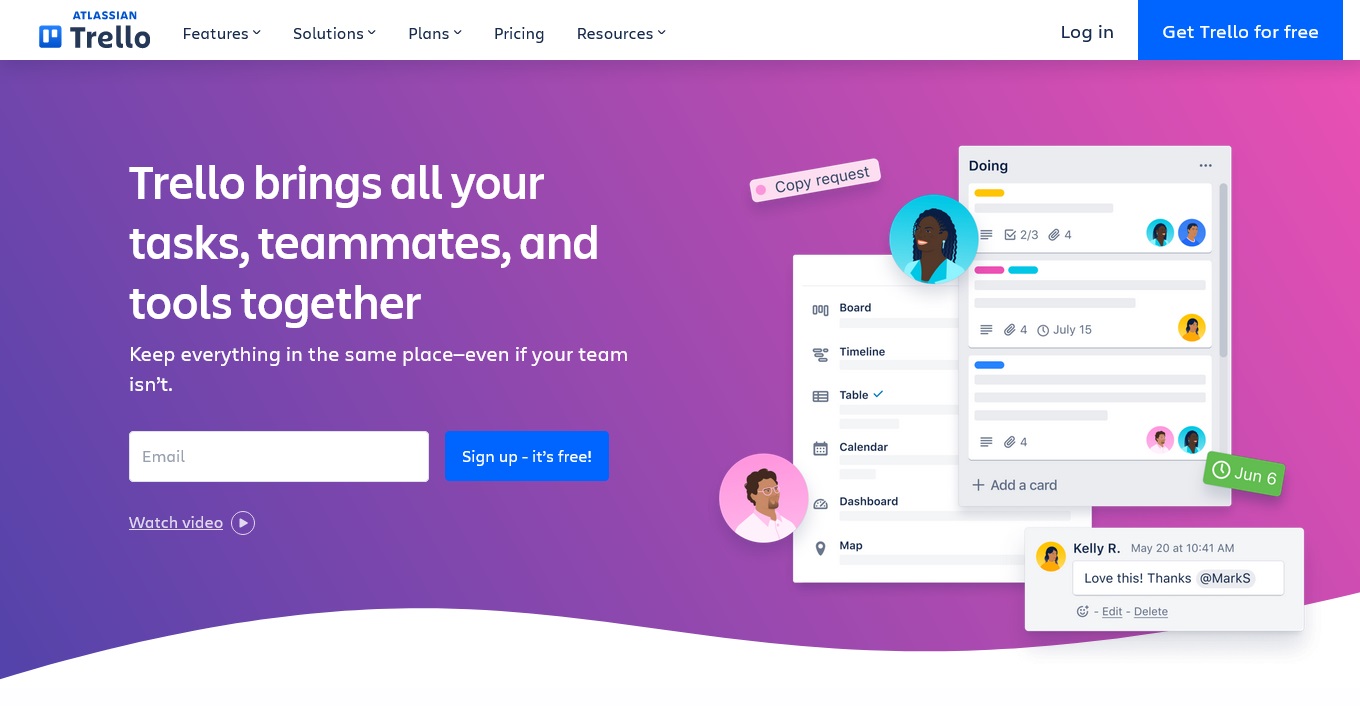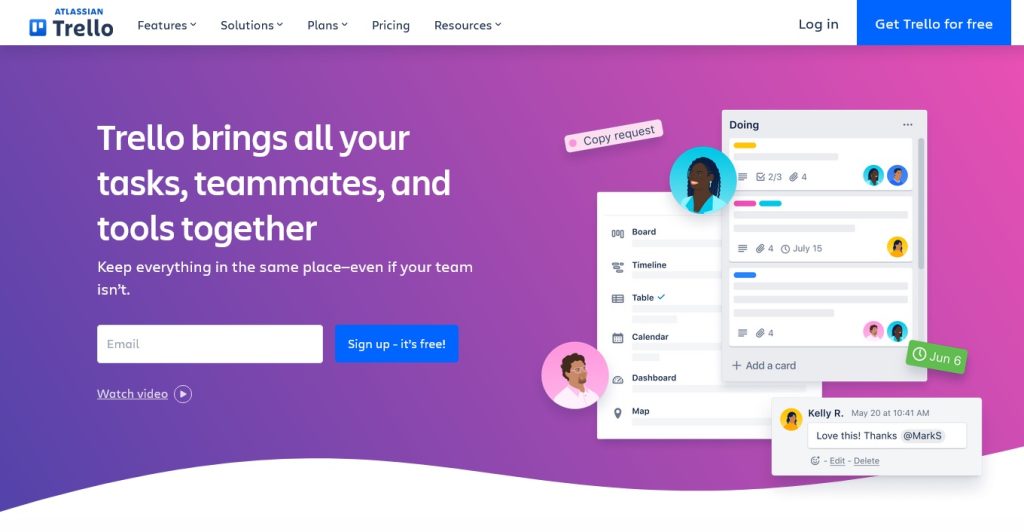 Trello is a project management online tool that helps you visualise tasks and work with colleagues. Each list is composed of discrete items, or "cards," which can be chores, ideas, or objectives. Team members can add checklists, attachments, comments, and custom labels to cards. Trello can be tailored to match your team's needs, and there is a free version available, or you can subscribe to Business Class for extra features.
5. Focus Booster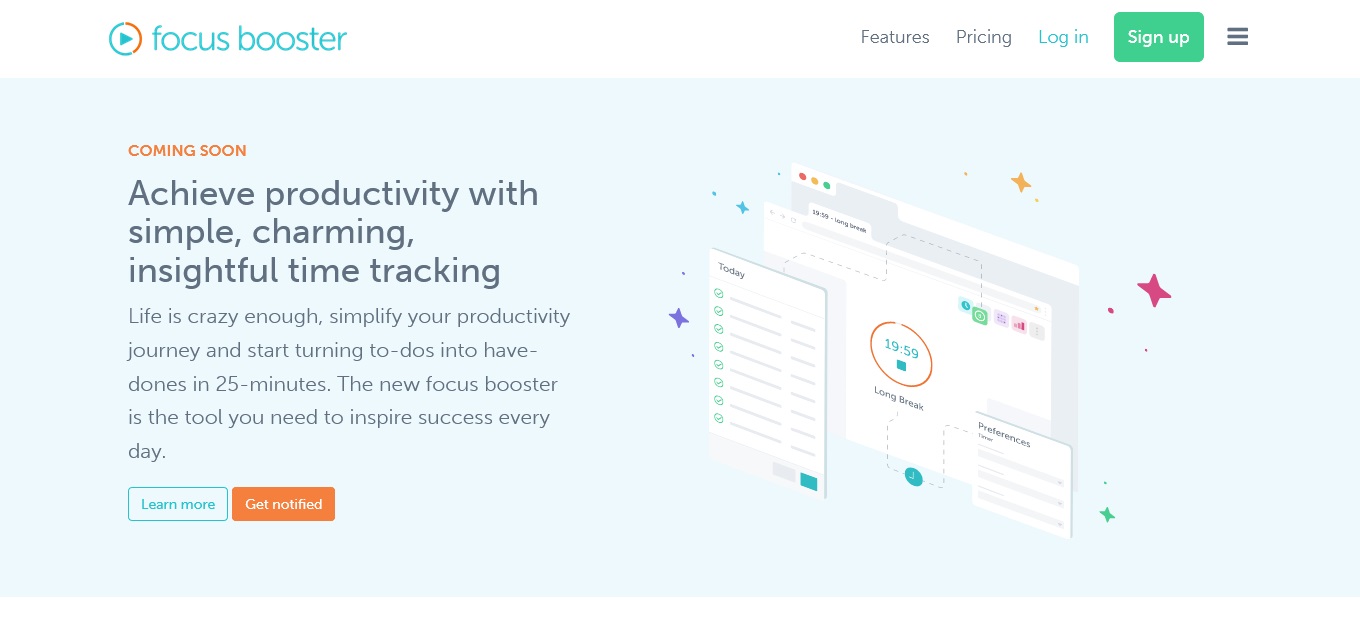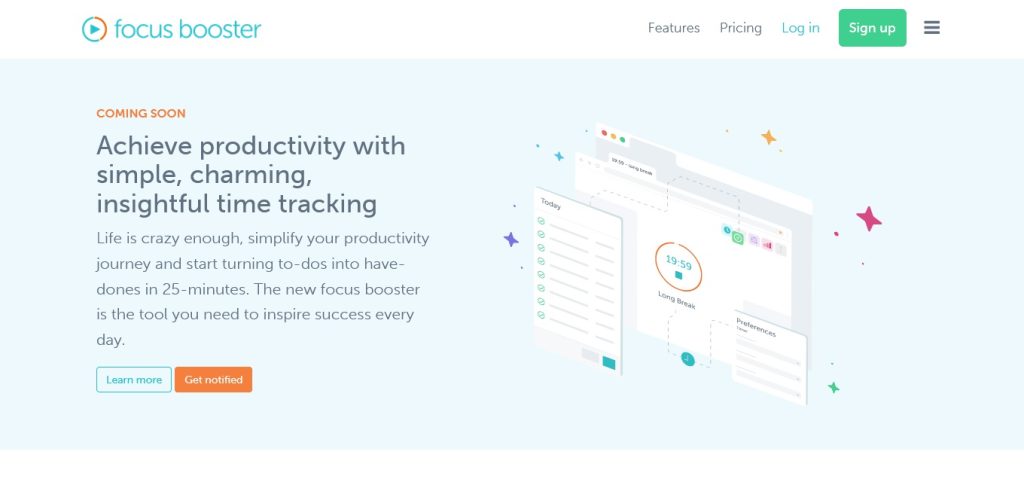 Focus Booster is an easy-to-use, cost-free Pomodoro programme that can help you ignore interruptions. With the free plan, you can monitor 20 Pomodoro sessions per month, which equates to 83 hours of time each month. You have access to a dashboard and automatic recording throughout every session, allowing you to evaluate your work and assess your productivity. The two programmes offered by Focus Booster are free and Professional.
Final words
Our time and resources will play a significant role in whether an event or initiative is successful. Even if it could be challenging to obtain all the necessary resources, event coordinators can always manage their own time. The secret is to plan everything out in