Schools and universities organise a range of different events that vary greatly. From graduation dinners and end-of-year parties to excursions and school camps, event organisers can find a great deal of value in a system that makes it easy to set up events quickly and conveniently. EventBookings has been tailored for use within the education industry and was developed by graduation event organisers. The necessary features and tools have been built into the system to ensure you are able to customise your school or university event as required. Creating an event online allows students and other attendees to reserve their ticket with a few simple clicks.
The easy-to-use online registration and ticketing system of EventBookings can be used to successfully manage events like:
Orientation program
Graduation ceremony
School fair
Athletic and sports day
Valedictory dinners
Club meetings
College concerts
And many more…
Found your event here?
Try EventBookings Now!
The following sample step-by-step process will guide you to create your event page, link people to the URL via your website or social media profiles, and let your virtual ticket booth organise a successful educational event.
Setting Up Online Registration and Page for Academic Events
If you set up any academic event, like university graduation program, your custom event page will look as below. The following use case shows the set-up process of the event Wembley University Graduation – 2018 using EventBookings platform.
Set Event Preferences
After creating the event from the dashboard, the first step is to set the basic preferences because according to this setting the steps afterwards will be organised. However, keep in mind that you can always go back and adjust these settings. The organisers of this event decided to define different ticket types and a customised seat-plan. They did not allow a discount on early ticket purchases. Moreover, they put a limit on the total number of tickets. The number of tickets allocated for each attendee was also restricted.
Customise Tickets & Pricing
Quite often different ticket types with complex pricing arrangements are necessary. You may also want to have special seat-plans and entry restrictions. Additionally, you can add different levels to your tickets and colour them accordingly. The price and ticketing options were set up at the next step. There were two ticket types (Payable and Free), assigned among three ticket levels (Graduating Student, General, University Staff). The base price was set to be $100 for the graduating students, $50 for general attendees, and no fee was required for the university staffs. The total number of attendees for each level and the number of tickets per customer were restricted as the event had a planned seating arrangement.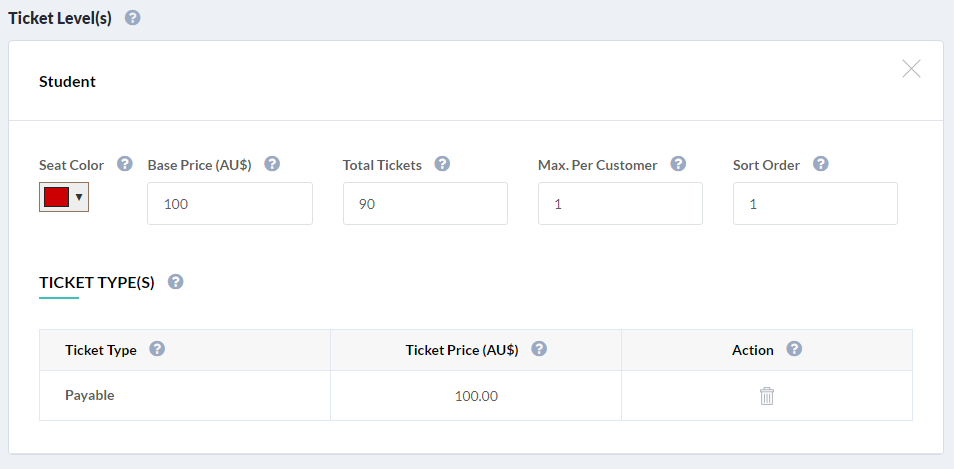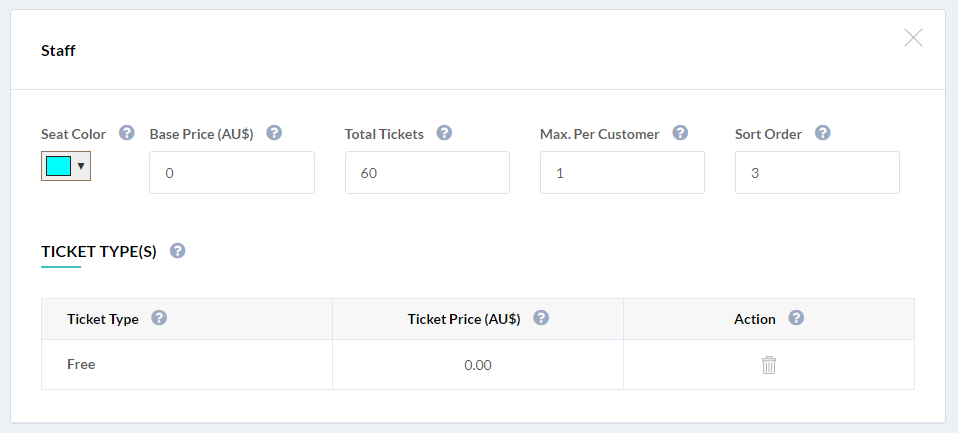 Enter Your Event Details
The Event Details page is where the event name, venue, date, banner and thumbnail image were added. Note that it's important to have a beautiful high-quality banner image for your event page. Adding the event venue will give you an option to specify the location of your event. This later appears as a location map on the event page. The event description is supposed to contains additional details regarding the event.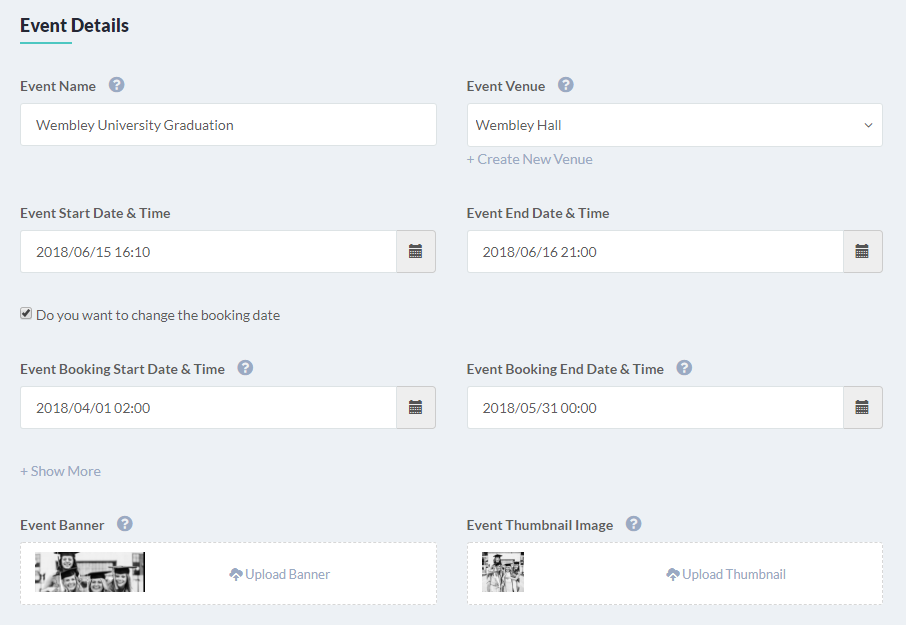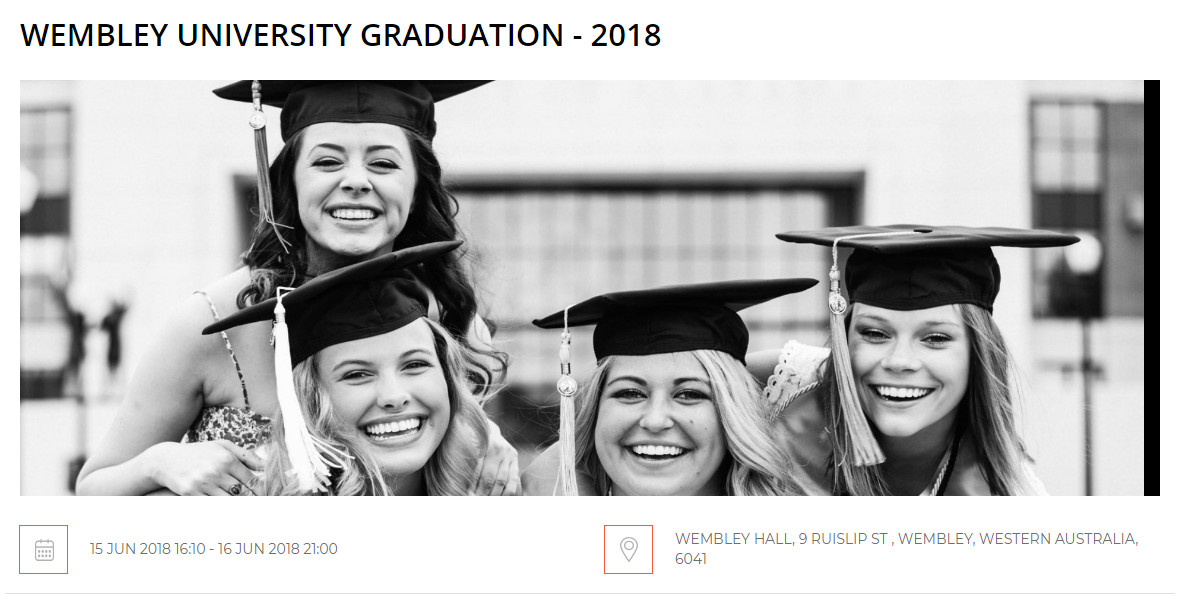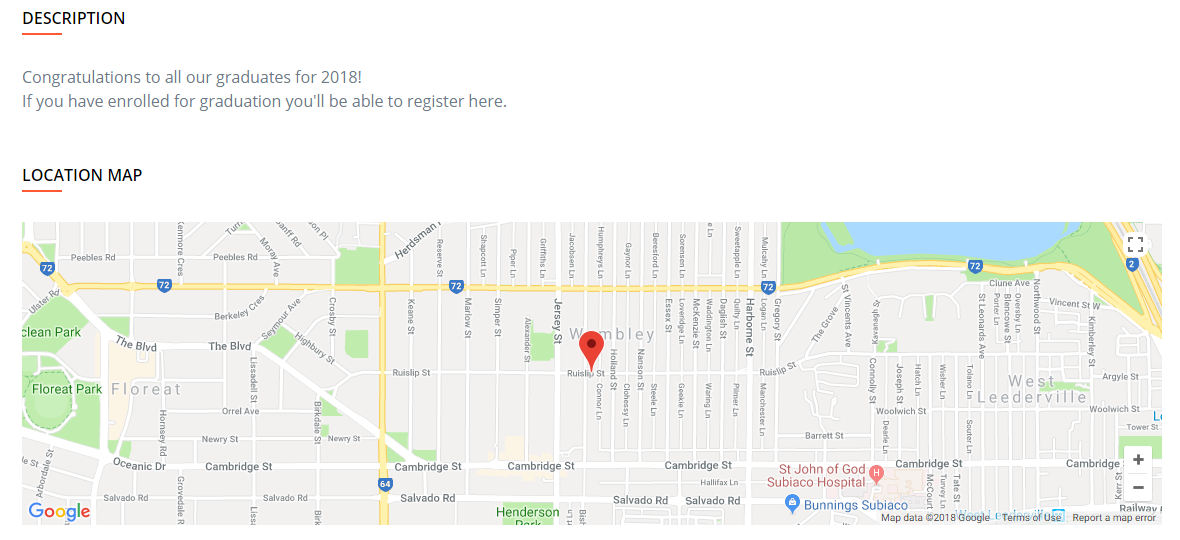 Configure Your Seating Arrangement
In the seating arrangement section, the graduation program organisers had the option to create a virtual representation of their seating plan. There were a total 300 seats divided into 3 rectangular sections – A, B and C. In each section, 3 rows were for graduating students, 2 for stuff and 5 rows were for general ticket owners. The seat-plan generator of event bookings represented this in a very convenient way.


Additional Setting
The event settings page was used to ask specific questions to the attendees. While registering, every attendee will be asked for their full name, ID and field of study. The ID number will be used to verify the attendees as set in the Event Pre-Requisites section.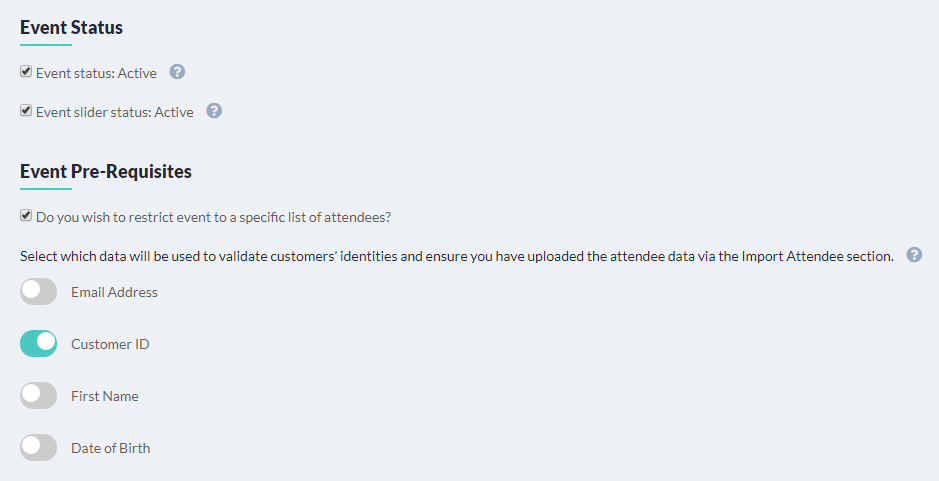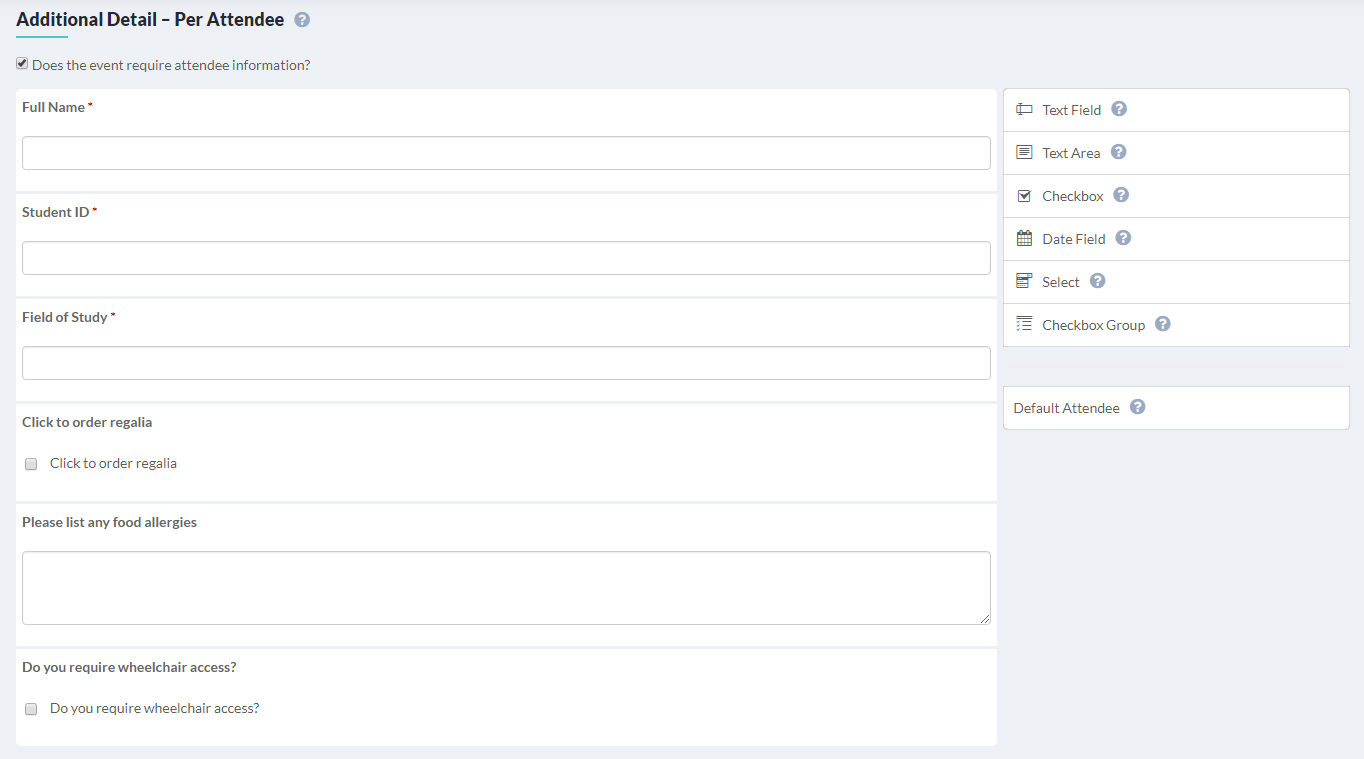 So, these were the steps the event organiser followed to set up the event page for Wembley University Graduation – 2018. We hope you have found this use case as a helpful example for setting up educational/academic events. In any instance, don't hesitate to contact us if you have trouble setting up event pages using EventBookings.