Events created by thousands of organisations around the globe
A powerful, secure and flexible online event registration and management system
Our online event registration software allows you to create event website, manage attendees, schedule sessions, and provide registration and attendee information all in one place. It's suitable for any kind of event, big or small, complex or straightforward. Register easily with EventBookings today and enjoy all the premium features.
How to choose the right online
event registration platform
Event organisers are increasingly using free online event registration platforms, so choosing the right one can be daunting. The most common method for choosing an online event registration platform is by comparing the features and costs of the software. Here are a few important factors or a guide to consider: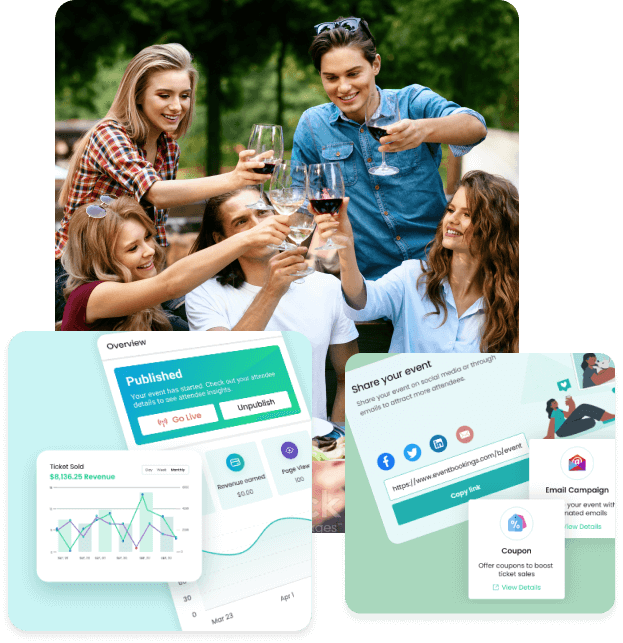 The event registration software should have all the key features that make event management straightforward, like easy online attendee registration, ticketing, event marketing, a secure payment process, easy payout, analytics tools, and customisable design features.
The online registration software should have an on-time and on-demand fund transfer system.
Before using any event registration system, you should always check the brand reputation and history of the company .
Ensure your event registration software has the integration of all the essential tools needed to manage and promote events easily.
Pricing is a significant parameter that decides your revenue stream. Check which event registration's pricing plan suits your needs better.
Get started for free to see how easy it is to create, manage,
and promote your events