EventBookings
vs Ticketbooth
An all-in-one event management software that is a more innovative and better alternative to ticketbooth.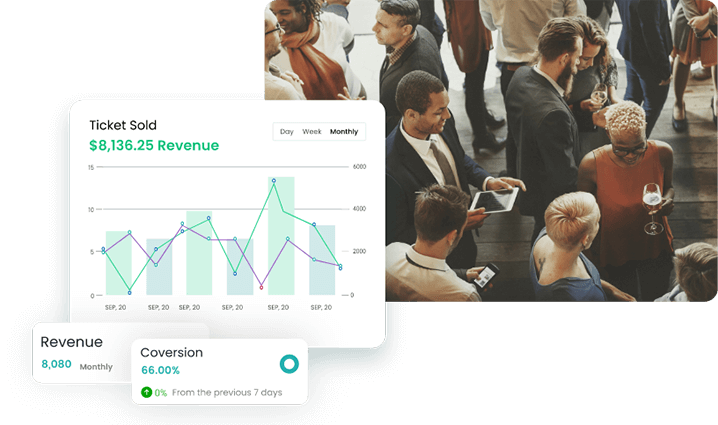 Why will You Switch to EventBookings?
EventBookings has almost all the features that ticketbooth supports, while the service charge is the lowest in the industry. There are much more reasons.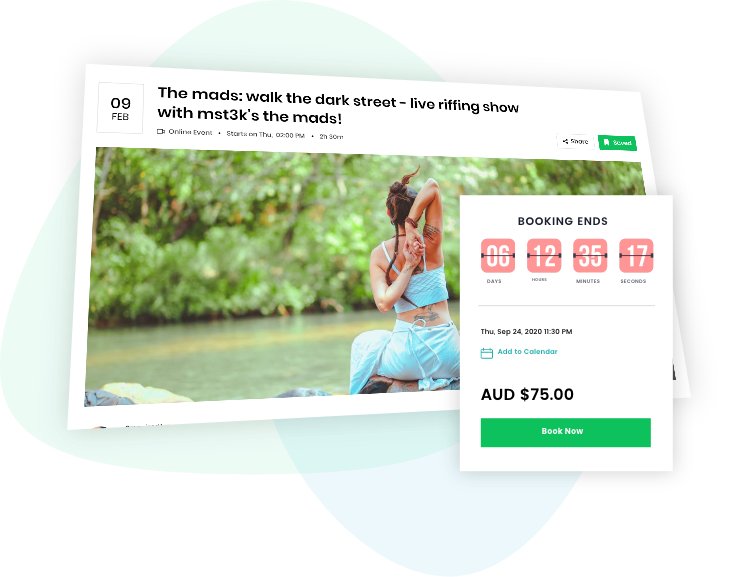 Lowest Service Fee and in-built
Price Calculator
Our service fee is the lowest in the industry with no hidden cost. Furthermore, unlike ticketbooth we have open disclosure of our pricing. Anyone can come to EventBooking's platform and estimate ticket pricing with our price calculator simply by putting ticket price and the number of attendees. Thus we maintain transparency and make price comparison easy.
Reinforce Your Brand with the Personalised Event Page
Define your brand persona and build a strong brand image. Customise your event page as you wish and reflect your brand using your logo, featured image and social buttons. Thus you can create a conversion-friendly event page that effectively builds your attendee base.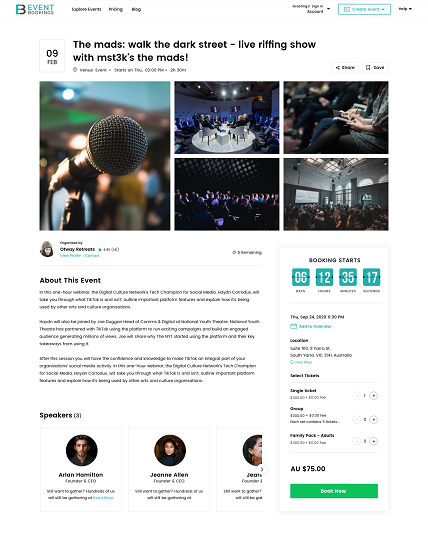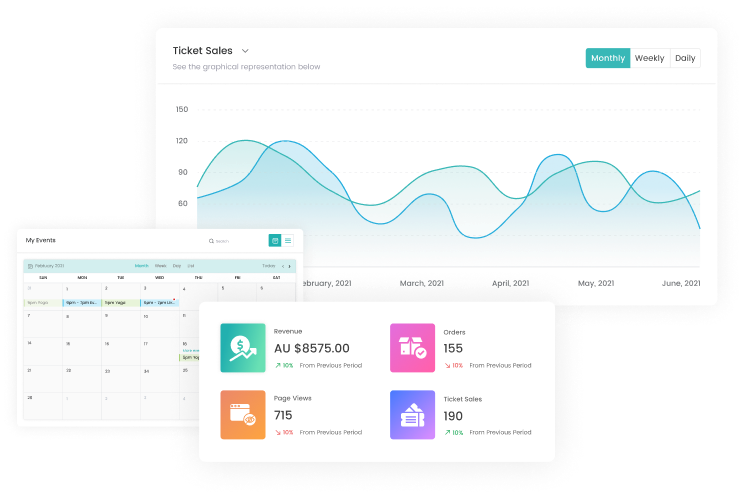 Built-in Analytical Tools
With EventBooking's innovative dashboard, you will get insights about your event like attendee list, payout, conversion, and multiuser. You can also know about your ticket sales, revenue earned, and page views. In addition, you can invite your prospects, create a customer registration form, and see visitor info and campaign and booking information from the dashboard.
Unlike ticketbooth, EventBookings registration procedure and ticketing options are very straightforward. You can create as many free events as you want without giving any payment details. You can explore our service easily and take your decision regarding your big event. Create a free account and set up and publish your event. Pay only when you sell tickets. You can use our customisable attendee registration form template and create a form from scratch or recreate an existing event with our clone event feature.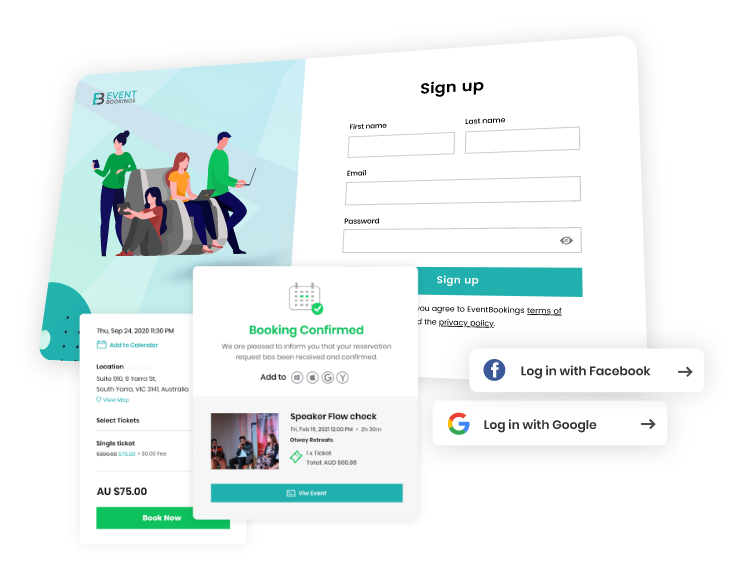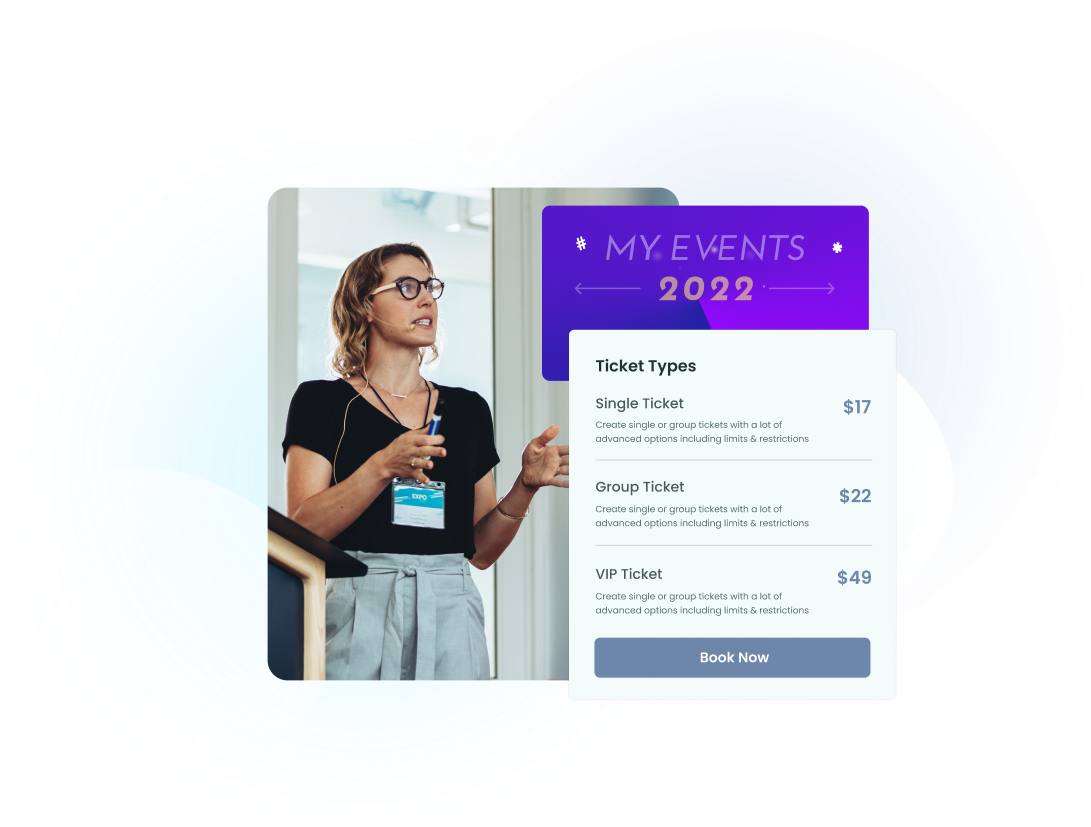 Intuitive Ticketing Option
With EventBookings, you can create both single and group tickets, and the ticket creating procedure is straightforward. You can limit the number of tickets for each attendee while offering unlimited ticket categories. To create urgency in the mind of attendees, you can set a particular time as a discount date. Attendees will get an auto-generated Email from EventBookings, where they will get a downloadable link to download their ticket from any device.
Embedded Virtual Event Platform
Unlike ticketbooth, we have an embedded virtual event platform. This revolutionary feature makes EventBookings stand out against other competitors. We do not require any third-party app integration, making us an utterly hassle-free platform. Thus you do not have to pay extra money for third party tools like Zoom. Along with live-streaming, you will get polling, break-out sessions, HD quality video streaming and audience-engagement features. Boost real-time audience engagement with our embedded virtual event platform, compatible with all devices.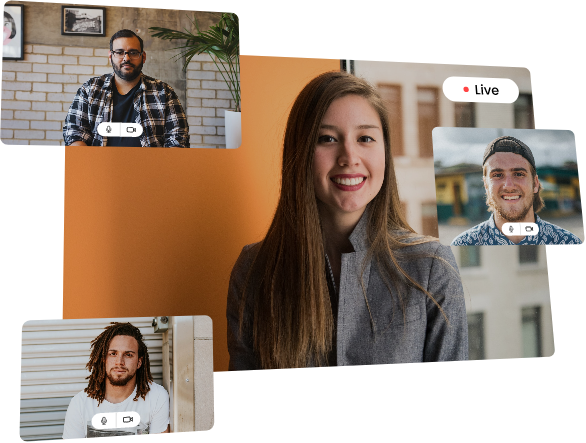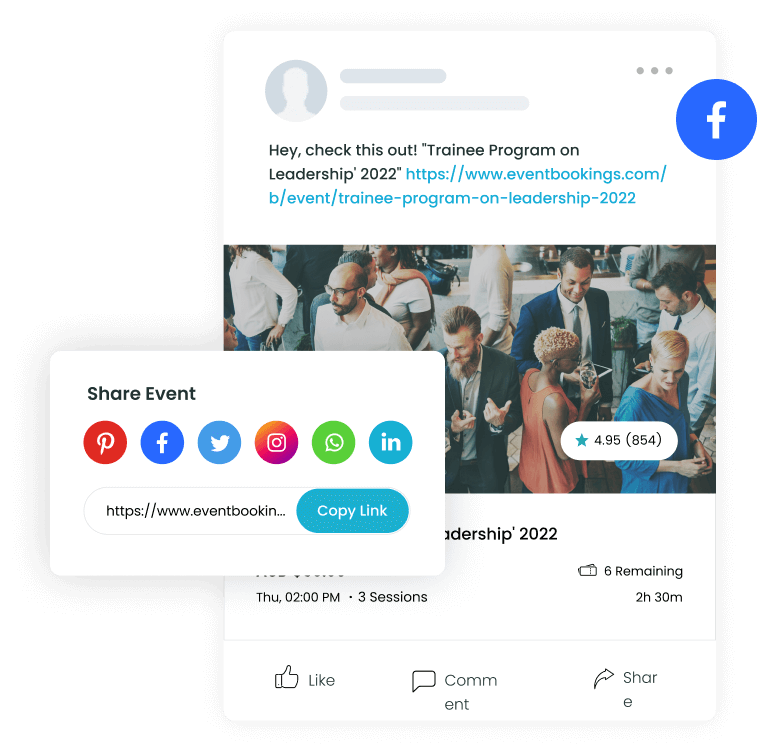 Easy Promotion with
Essential Marketing Tools
Our promotional tools include everything you need to promote your event and sell more tickets. Send invitations, reminders and special announcements to your contacts and attendees using our email marketing tool. Easily share your event on social media with a one-click social share option.

Lowest, easy calculation with price calculator. No hidden cost
Very easy, no direct contact or payment details required
Difficult, direct contact required
Get started for free to see how easy it is to create, manage,
and promote your events