Leaders in the Event Space are Making the Switch!
Discover why EventBookings is becoming the top choice for event organizers. While many platforms devour up to 15% in ticketing fees, EventBookings ensures you retain more of your hard-earned money.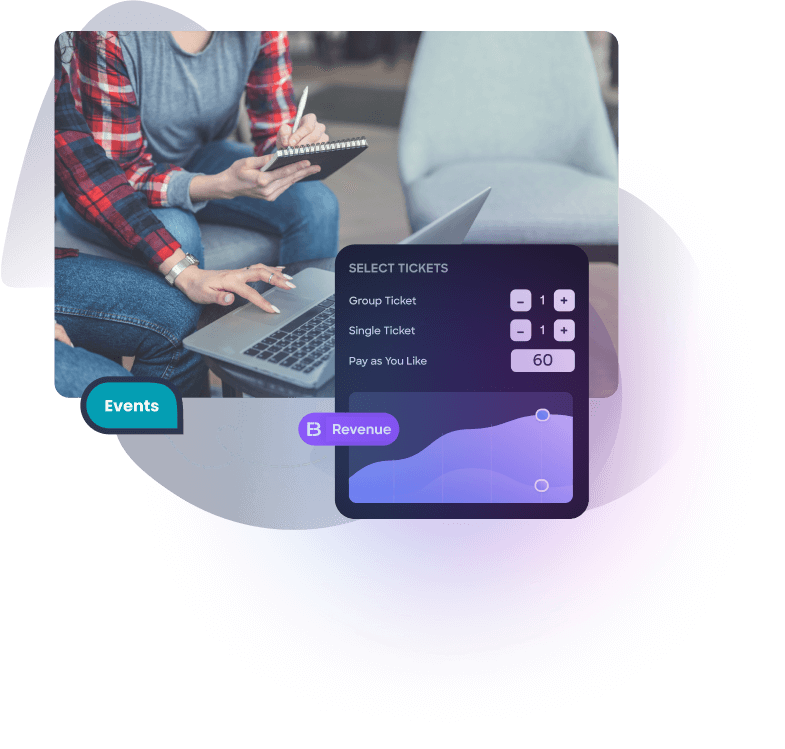 Events created by thousands of organizations around the globe





Switch and save with EventBookings
Average Entry Fee
$100.00
How much can you and your attendees save? Move the sliders to see how much you can
save switching from Eventbrite to EventBookings.
Comparison chart: EventBookings vs Humanitix

Humanitix
Pricing in United States
Sign up and event creation
Applicable to any country user
Social share
Ticket scanner app
RSVP
Built in virtual event platform
Yes, no third party tools required
Coupons and discounts
Donation option
Early payment request
Waiting list
Event promotional tools
7 reasons organizers are
switching to EventBookings
Control everything from one platform
EventBookings offers a streamlined ticketing solution that simplifies event management. Its user-friendly design is accompanied by a comprehensive set of outstanding features that can elevate your event experiences. Explore more about these features compare to Humanitx: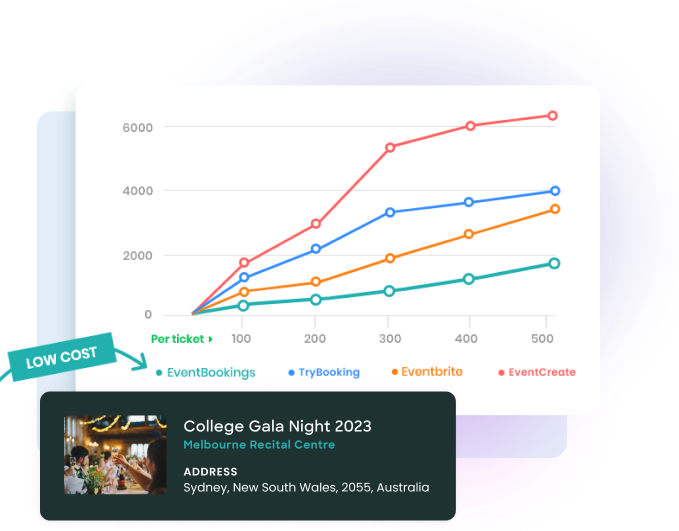 Low-cost ticketing solution
Choose EventBookings for a more affordable option compared to Humanitix. Our fees are 1% + 30¢ globally and 2% + 30c per ticket in Australia, while Humanitix charges 4% + 99¢ under its standard package. Utilise our intuitive features and stay within budget with our low-cost ticketing platform.
Built-in virtual event platform
With EventBookings, you can stream your events without the need for a third-party platform. Our platform includes an embedded virtual event platform with features such as video meeting recording, breakout sessions, virtual polling, and screen sharing. Humanitix requires you to integrate with third-party video conferencing software.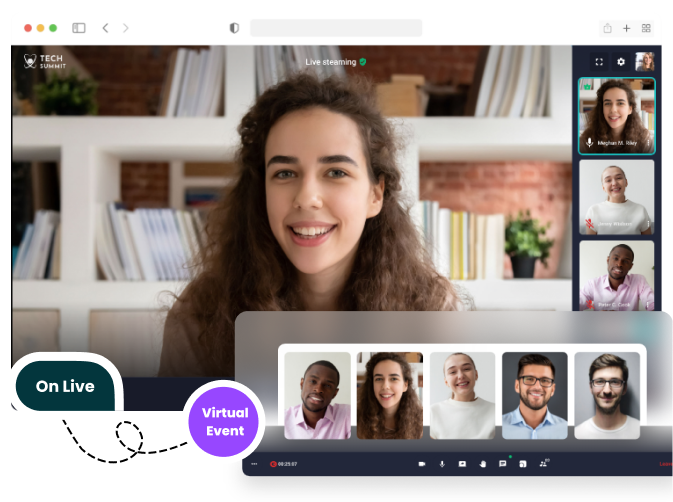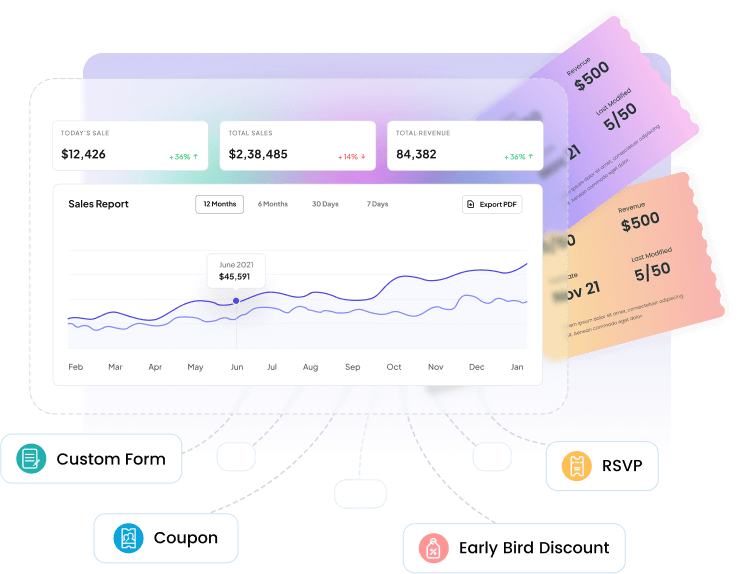 Intuitive organizer dashboard
Easily monitor all the important details of your event with EventBookings' intuitive dashboard. Get a complete overview of your sales status, visitor details, and more, all in one easy-to-navigate platform. Optimise your event based on analytical insights.
Branded and high-converting event page
Customize the look of your event page to match your branding with EventBookings. Our platform includes all the necessary information, such as event details, organiser profile, and ticket information in a modern layout. Add multiple sections with text, images, and videos to promote your event, and use strategic placement of social buttons, booking and countdown timers, and call-to-action buttons to increase ticket sales.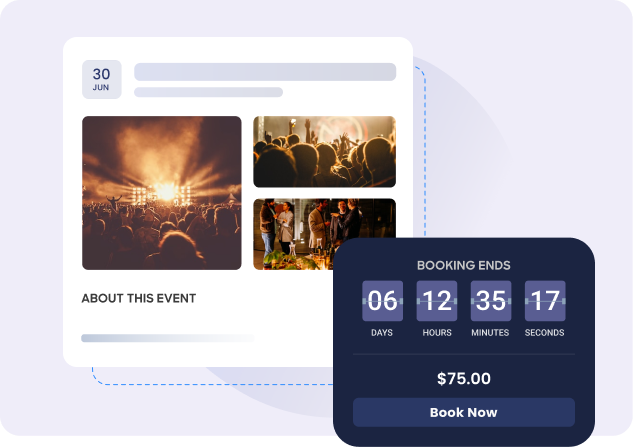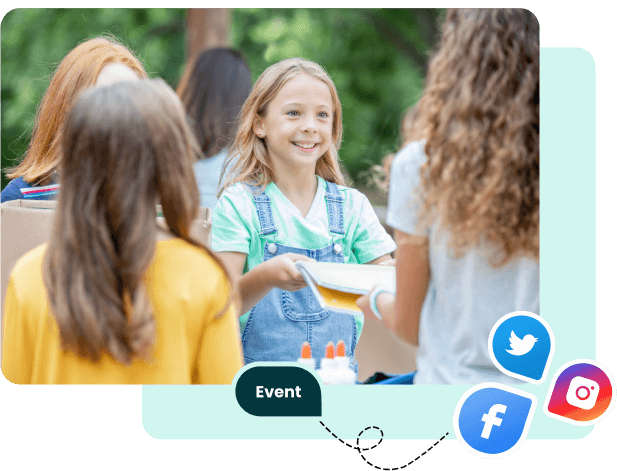 Packed with marketing tools
Maximise your event's ticket sale with EventBookings' marketing tools. Create custom email campaigns, promote on social media, offer discounts and coupons, send invitations, and track RSVP responses. Utilise all the available promotional tools to become a marketing pro.
Protecting your privacy with EventBookings
The future of online ticketing is here