The powerful
ticketing tool for
local councils
Get advanced reporting and great ticketing flexibility with EventBookings.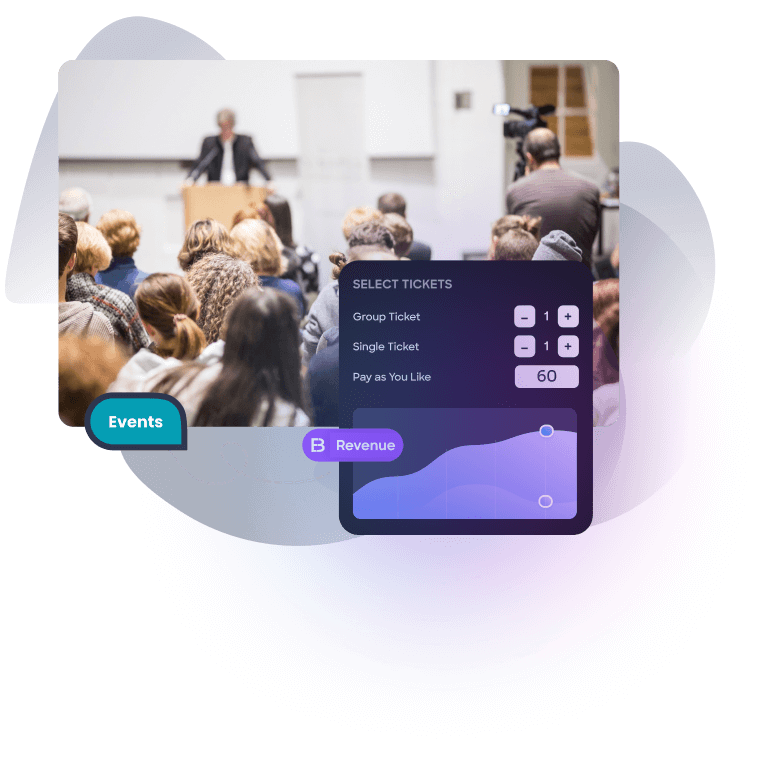 Events created by thousands of organizations around the globe





Lowest fees in the industry for local councils
Less cost than Eventbrite
If you're looking to save on transaction fees, we've got your back. Our fees are unbeatable with just 1% and $0.30 per ticket, compared to Eventbrite's 3.7% and $1.79
*Plus Stripe processing fees.
Why choose EventBookings for
your next council event?
Music concerts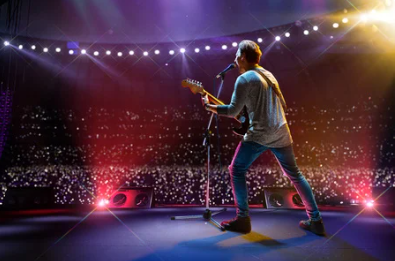 Dance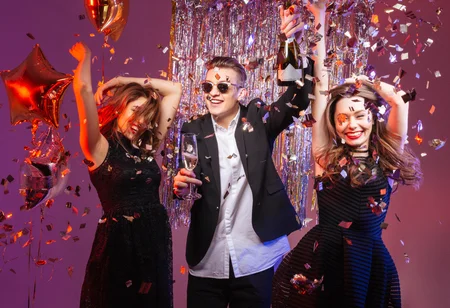 Galas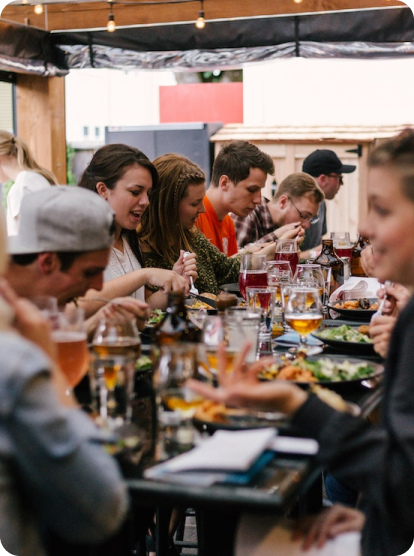 PTA fundraisers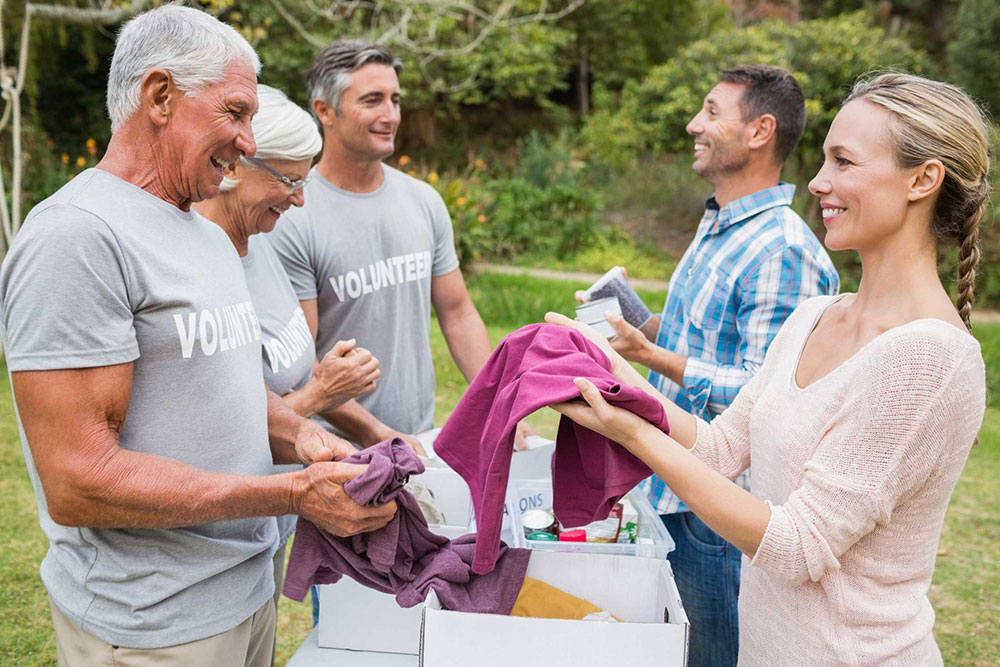 Auction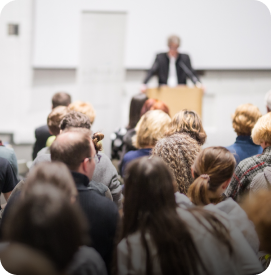 Colloquiums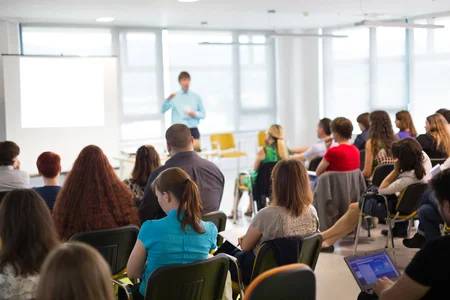 Charity runs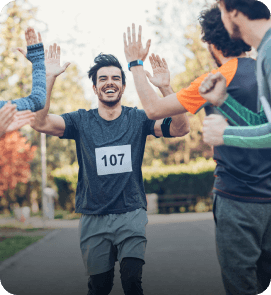 Golf tournament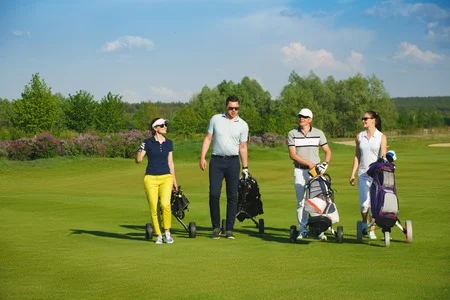 Challengers event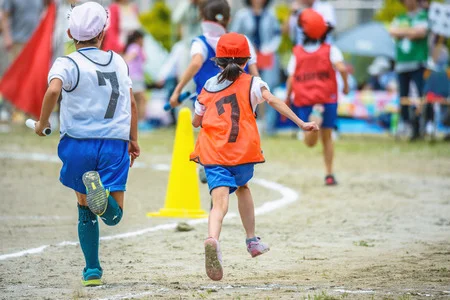 Powerful features for your
free or paid local council event
Professional council event pages
Create an event page that is professionally designed to fit with your council's website. Include a logo, feature image and social media buttons to ensure a consistent look and feel across all your channels.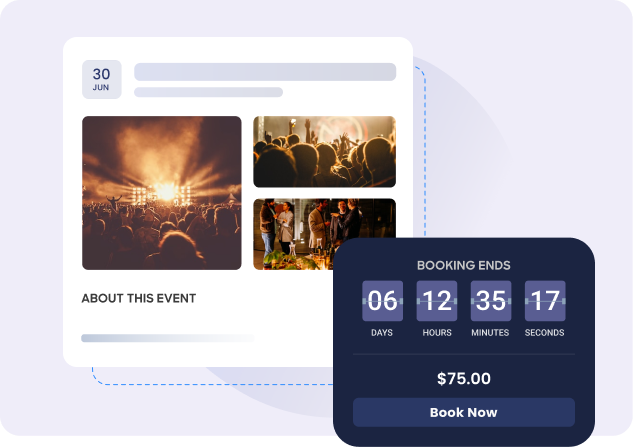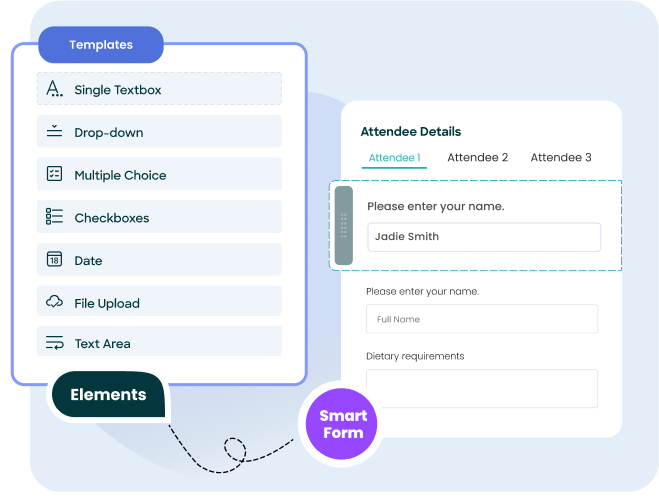 Utilize smart forms to collect key information
With our easy-to-use customizable drag-and-drop forms, you can capture all the vital information including name, email address, phone number and more. Plus, to ensure a smooth journey for your attendees, you can also add conditions to your order form so that only necessary fields are visible.
Figure out which marketing strategies are yielding positive results in terms of audience turnout and assess how successful your promotional efforts are.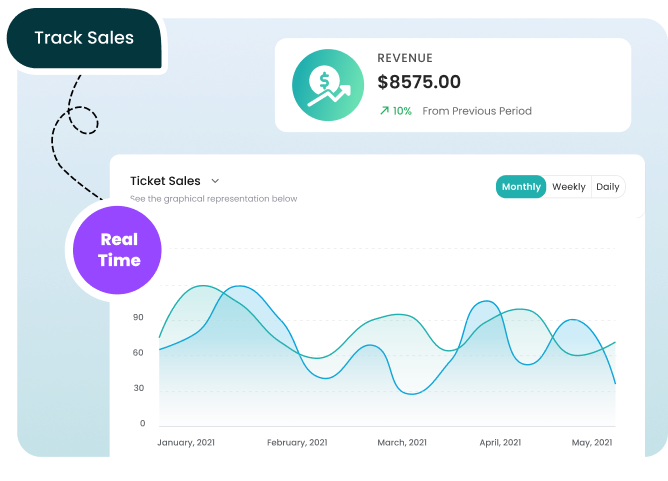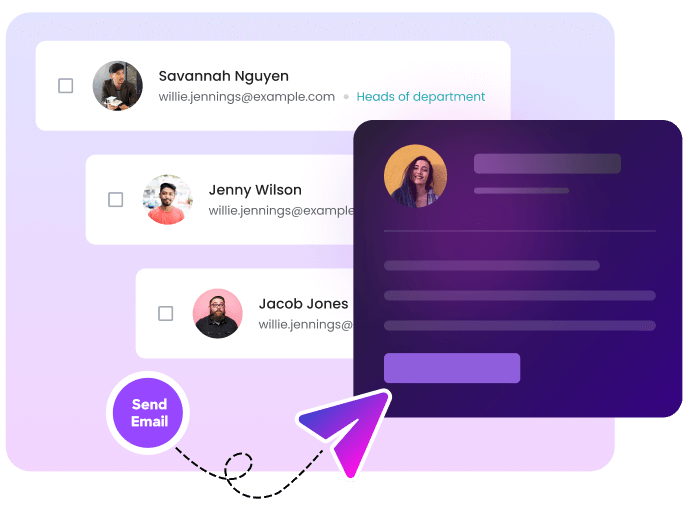 Sell more event tickets with powerful tools
Take advantage of our all-in-one email marketing platform and quickly share it to your social networks with a single click to increase visibility and generate more funds.
Work together with your team
Collaborate with other members of the team. Monitor your event as it happens and assign relevant tasks to the right individuals.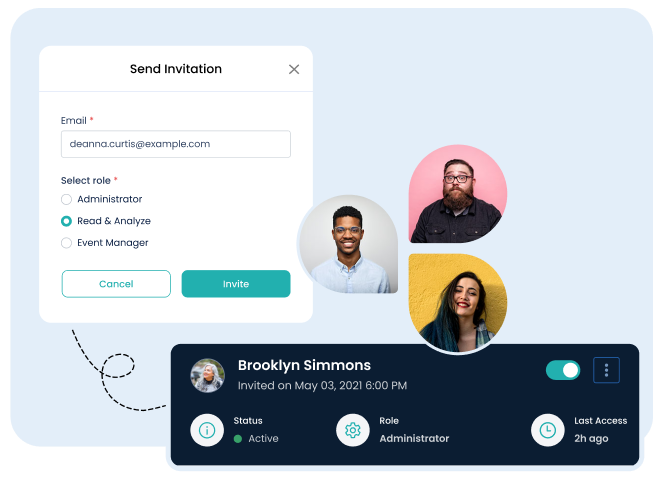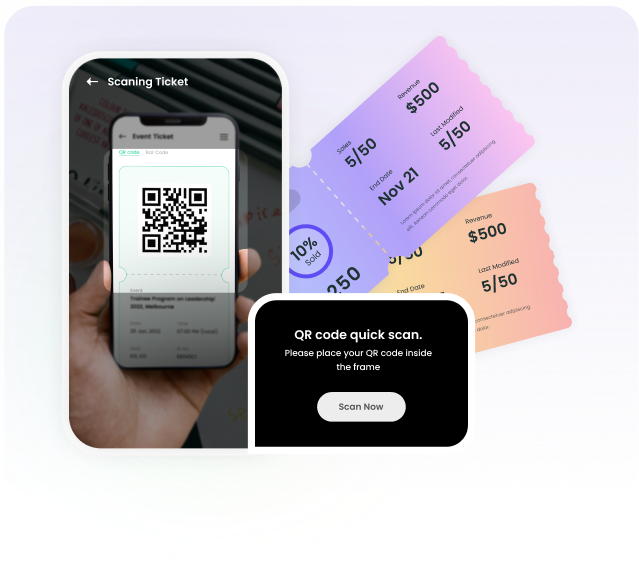 Scan tickets with
a mobile
Speed up the entry process at your council event by scanning tickets with our mobile app. You can be certain that all records are up-to-date and accurate by cross-referencing scanned tickets and the guest list.
Planning to host a free council event in your local area? There is no cost whatsoever.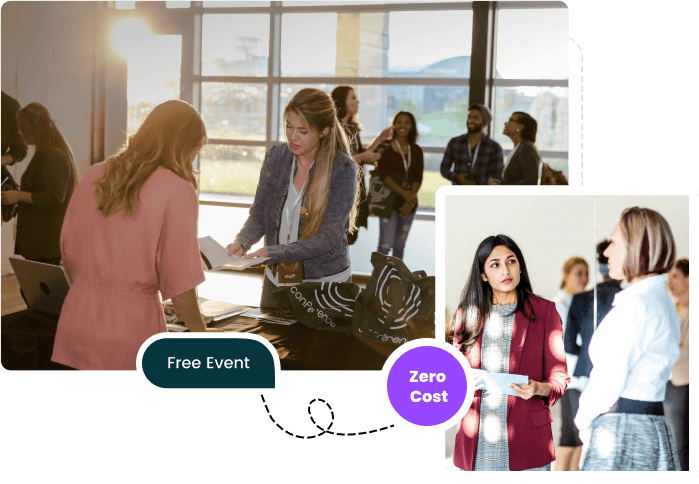 Looking for a platform to host your next council event?
To increase event sales, create promotions with coupons, early bird discounts, VIP benefits, offering free tickets and group ticketing with limited time countdowns.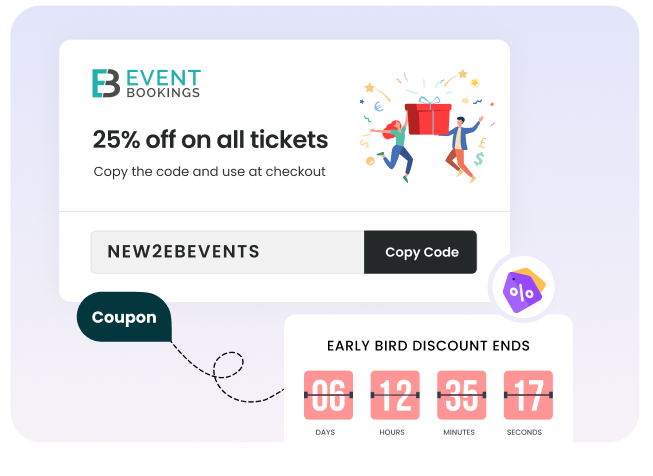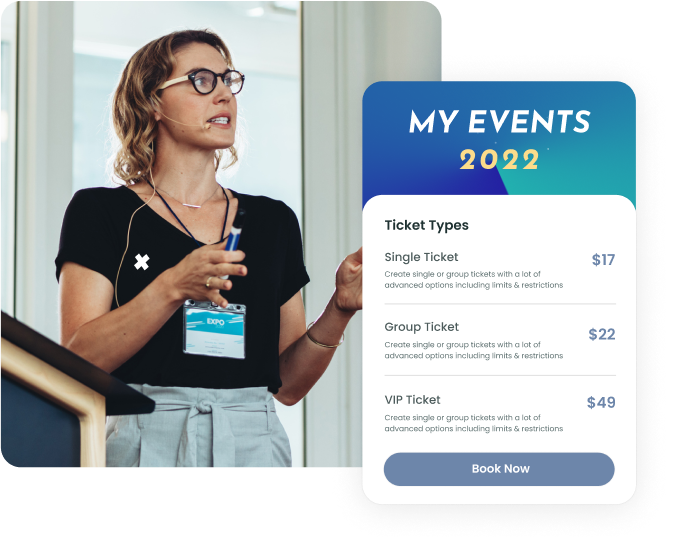 Sessions, multi-day and other ticket options available
Provide multiple options when it comes to sessions and tickets. You can choose individual tickets, multi-day passes, group packages, as well as limit the number of tickets sold. Additionally, various ticket classes can be set up for extra people or groups (e.g. seniors or media).
Create your next council event with EventBookings
Free exposure for
your council event
Add your event to our 'Explore' page for free and benefit from increased awareness to a larger local audience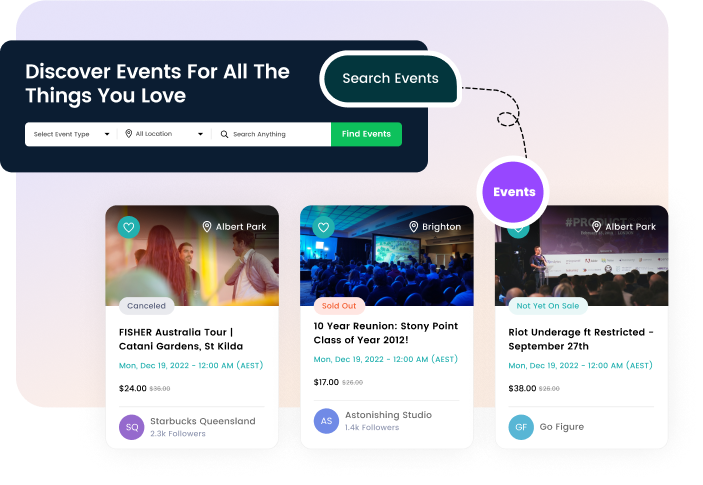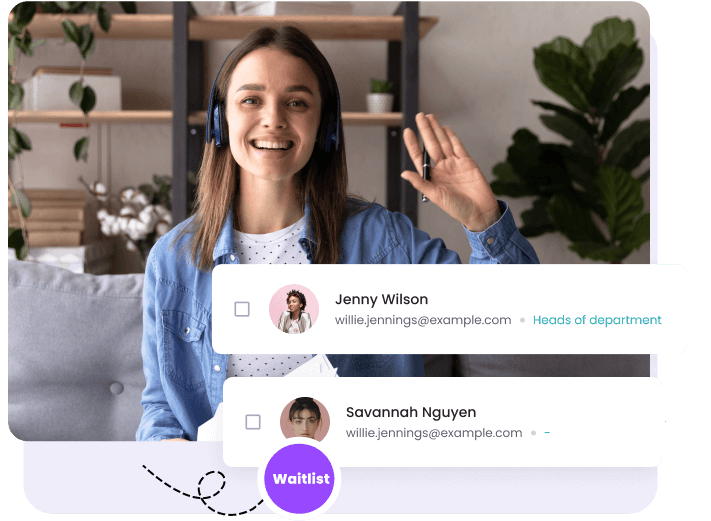 Lists for those who missed out
Once your council event is completely booked, ask interested people for their contact information so that you can send invitations when additional spots become available.
With our mobile app, selling tickets to people who arrived without one is now easier than ever! Not only can you issue them a ticket within seconds, but you can also scan it as soon as they purchase it.