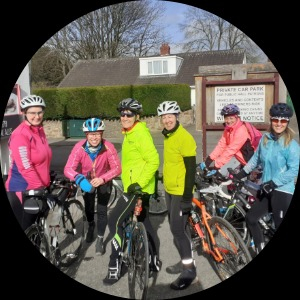 Organized by
Border Biking Belles
About This Event
Join the Border Biking Belles for a women's (18+) only social ride suitable for beginner/intermediate rider with some experience of road and group cycling.
Please ensure bike is road worthy and the wearing of a helmet is compulsory. 
We will ride as a group with a front and back leader, enjoying the local area, and cycling between 15 and 20 miles.  Ride at your own risk. 
Location
About Organiser

Border Biking Belles