Reasons to Choose EventBookings
EventBookings is a modern and simple solution for all kinds of academic event organisers
The necessary features and tools have been built into the system to ensure you can customise your school or university event as required. Event organisers can find great value in a system that makes setting up events quickly and conveniently easy, from graduation dinners and end-of-year parties to excursions and school camps. EventBookings has been tailored for use within the academic industry and was developed to focus on graduation event organisers.
Academic event organisers can use our easy-to-use online registration and ticketing system to manage successful events such as:
Orientation program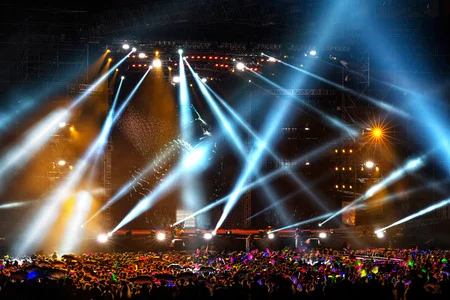 Graduation ceremony
School fair
Athletic and sports day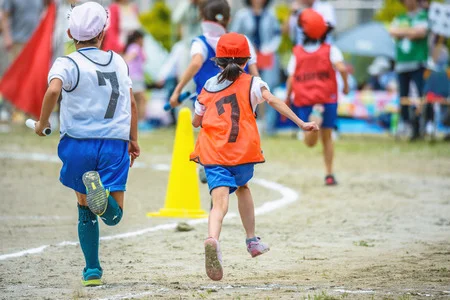 Valedictory dinners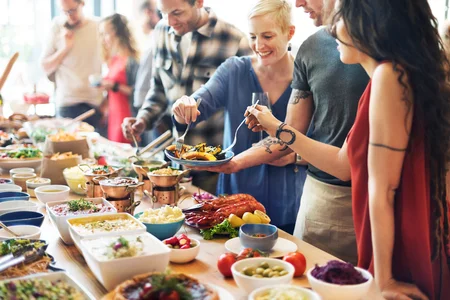 Club meetings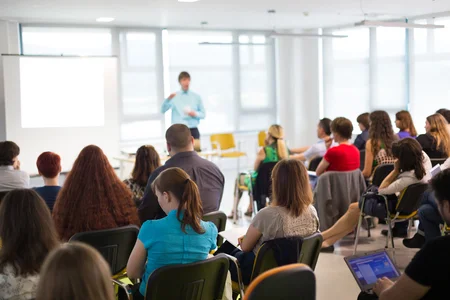 College concerts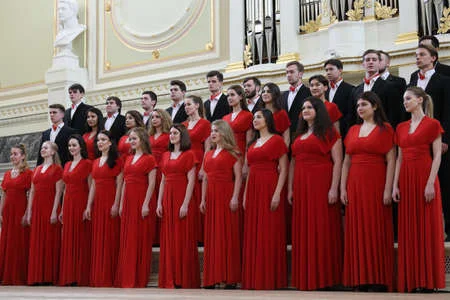 Looking for a platform for your academic event?
EventBookings' Features that will Make You a Successful Academic Event Organiser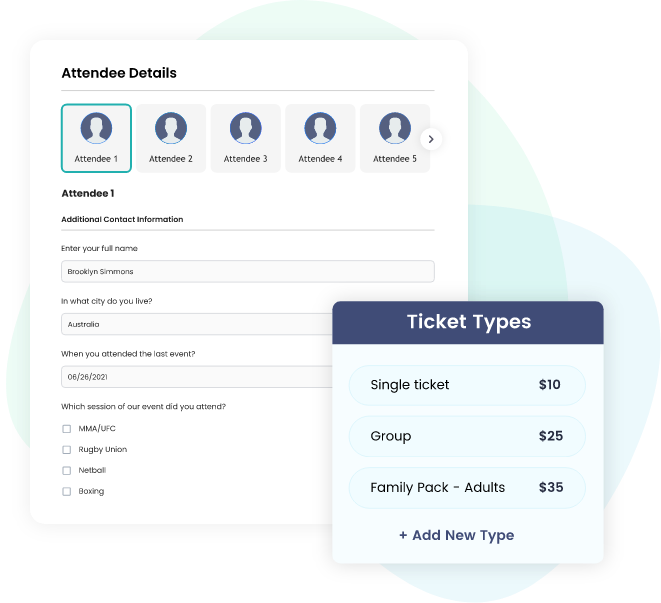 Our group ticketing feature will help you improve attendees' turnover rate. You can customise how many seats will be there in a group ticket and the number of tickets a single person can purchase. In addition, there is no restriction around all seats adjacent to a single group, giving attendees the freedom to choose their seats.
The attendees' dashboard gives guests the option to cancel their registration should they no longer be able to attend. They can also check their registered events and suggestions. We keep your attendee record stored within our system in case of future event invitations.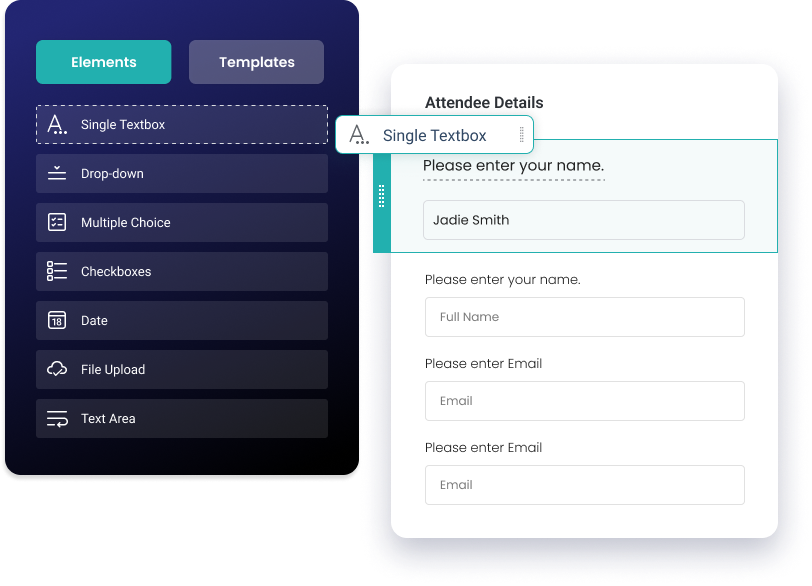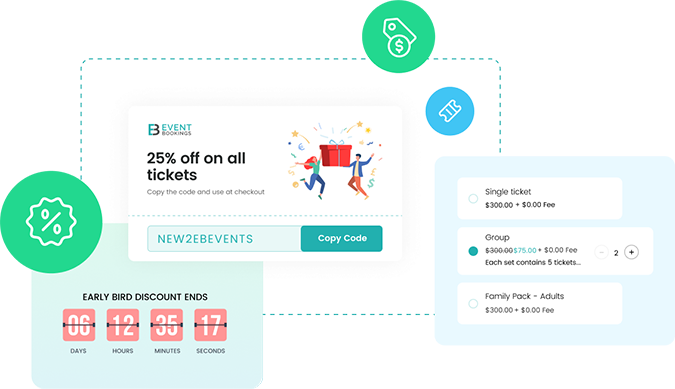 You can give a percentage or sum of the discounted ticket to selected people. You have the freedom to set up the discounts as you like. Offer coupons or various discounts with our built-in system and bring more attendees to your event.
Make Profitable Events with EventBookings
with 3 of Our Unique Features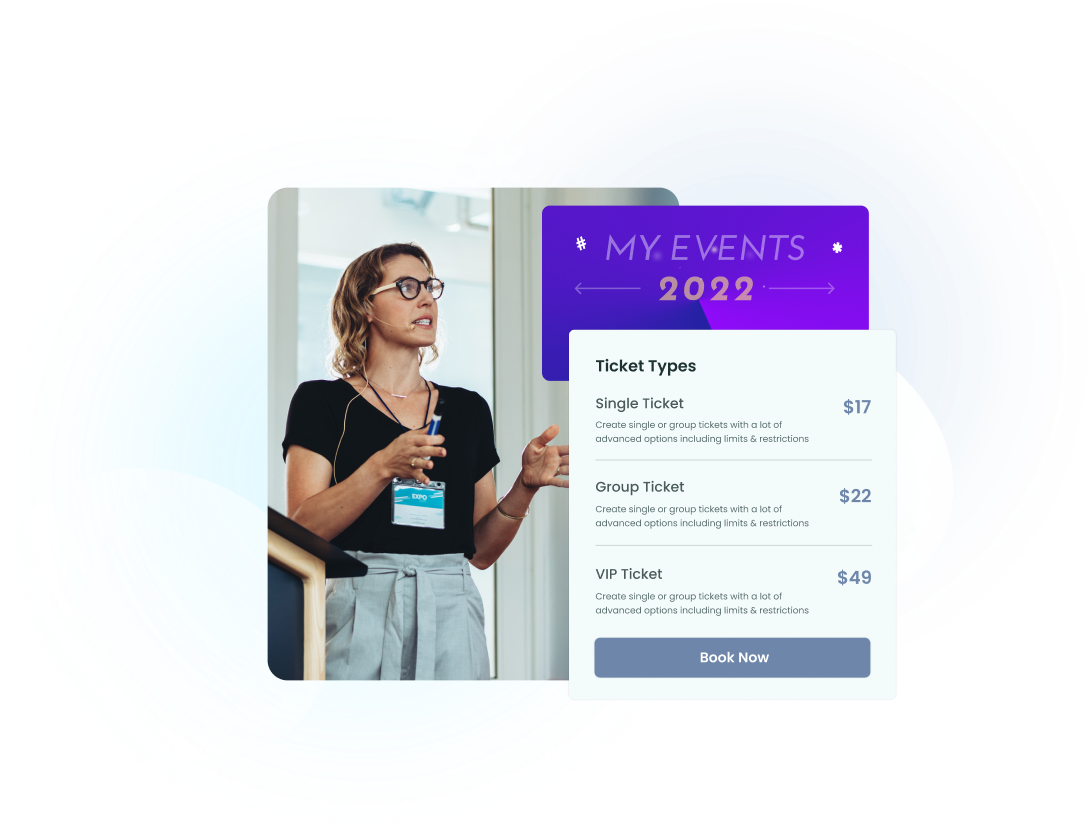 Create your account for free and launch your first event by adding the event name, date, image, tickets & description.
We offer intelligent email campaign features and social media promotion integration tools. In addition, with our built-in discount, coupon, and group ticketing features, you can boost your ticket sales.
Smart features like sale and visitor analytics, organisation switching, ticket scanner, event cloning and mobile app – manage your event like a professional organiser.
Get started for free to see how easy it is to create, manage,
and promote your events