Leaders in the Event Space are Making the Switch!
Discover why EventBookings is becoming the top choice for event organisers. While many platforms devour up to 15% in ticketing fees, EventBookings ensures you retain more of your hard-earned money.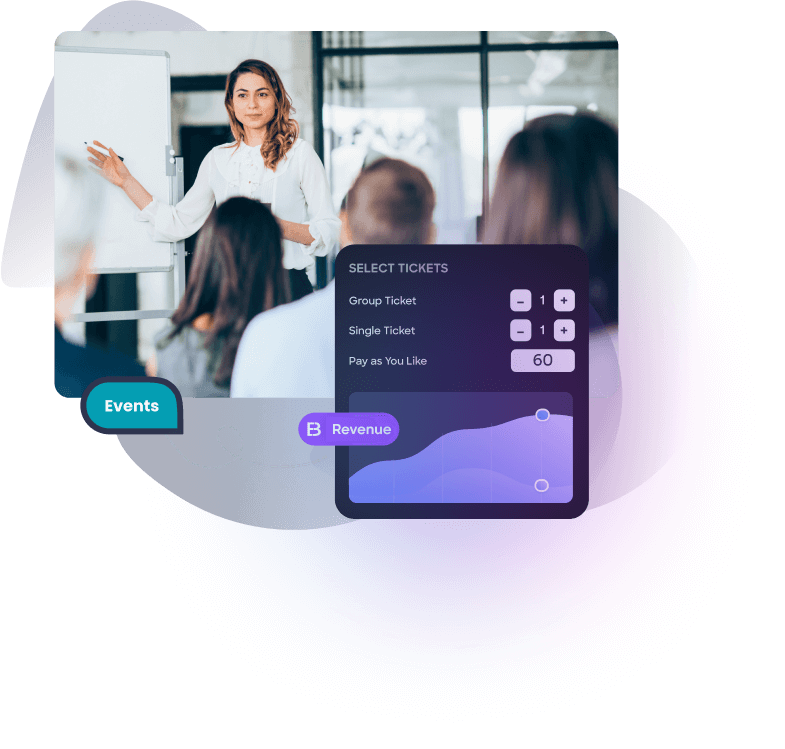 Events created by thousands of organisations around the globe





See the difference EventBookings makes.

Ticketbooth
Pricing
Sign up and event creation
Very easy, no direct contact or payment details required
Difficult, direct contact required
In-built price calculator
Free trial option
Marketing promotion
Conversion Tracking code
Free for free events
Free online events
Embedded virtual event platform
Customisable reports
Easy social share
7 reasons to change your ticketing
solution to EventBookings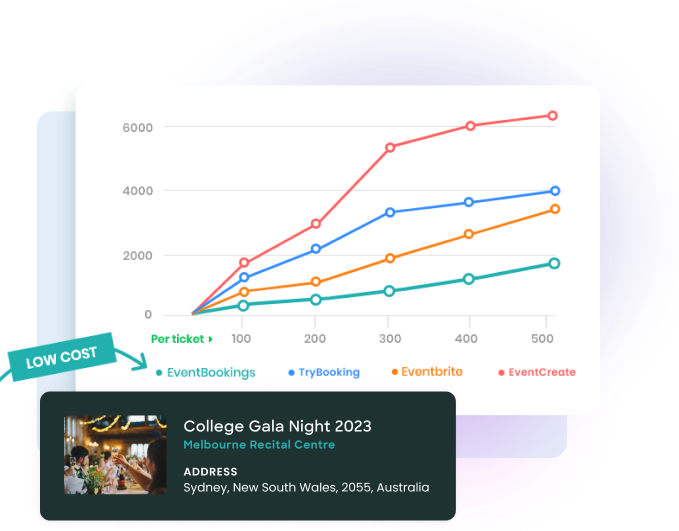 Lowest service fee with a transparent price calculator
Our platform offers the most economical service fees in the industry with no hidden costs. Unlike TicketBooth, we have open pricing disclosure, making it easy for anyone to estimate ticket pricing with our in-built price calculator. We believe in transparency and making price comparison simple.
Strengthen your brand with a personalised event page
Define your brand persona and build a strong image with a customisable event page. Reflect your brand by adding your logo, featured image, and social buttons to create a conversion-friendly page that effectively grows your attendee base.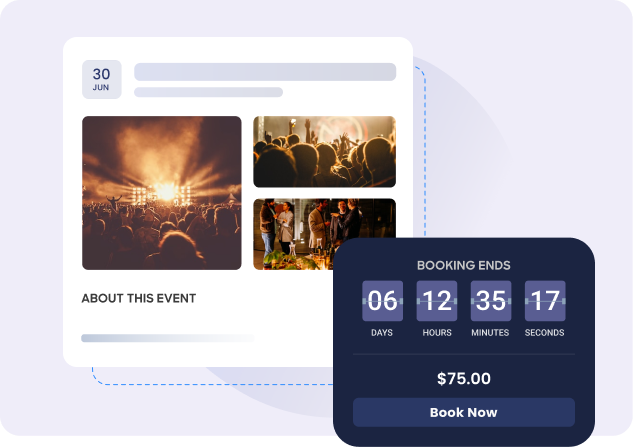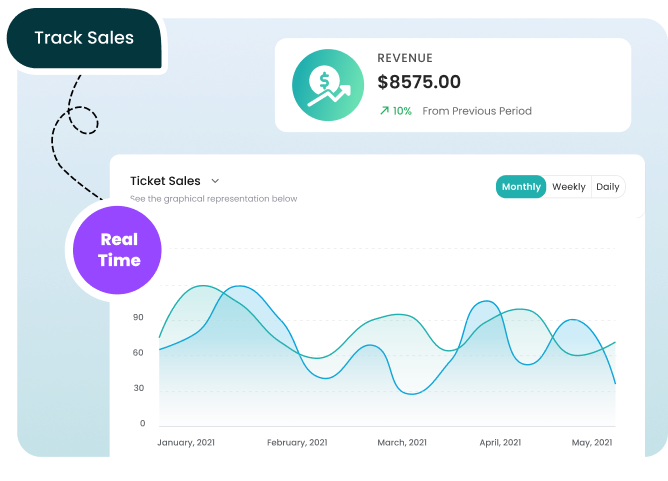 Innovative analytics dashboard
Gain insights into your event with our innovative dashboard, providing information on attendee lists, payouts, conversions, ticket sales, revenue, page views, and more. You can also invite prospects, create registration forms, and view visitor and campaign information from the dashboard.
Straightforward registration process
Our registration and ticketing options are simple and easy to use, unlike TicketBooth. Create as many free events as you like without entering payment details. Explore our platform with ease and make an informed decision for your big event. Pay only when you sell tickets with our customisable attendee registration form template and clone event feature.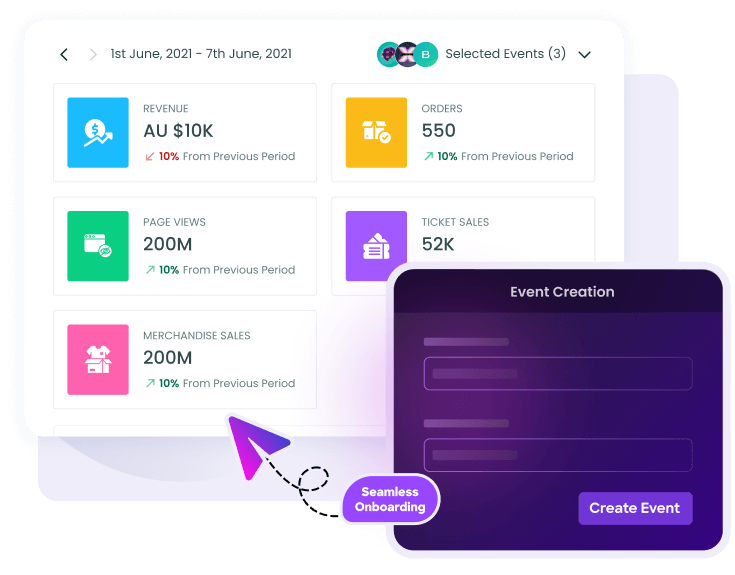 Sell tickets, stress less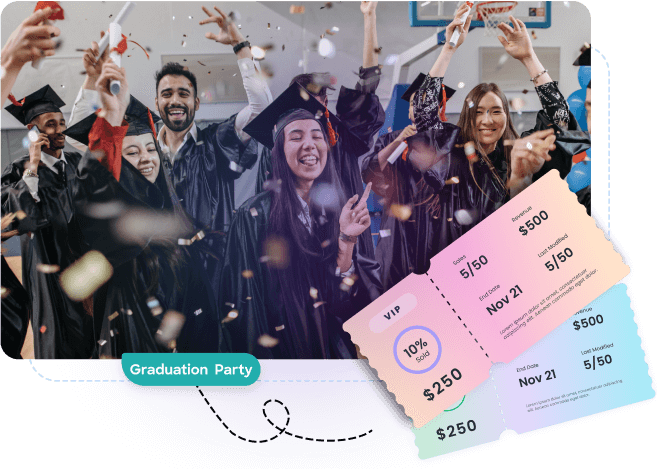 Intuitive ticket creation
Create single and group tickets effortlessly with our straightforward ticket creation process. Limit the number of tickets per attendee and offer unlimited ticket categories, with the option to set a discount date for added urgency. Attendees will receive an auto-generated email with a downloadable link for their tickets, accessible from any device.
Embedded virtual event feature
Our platform stands out from the competition with our embedded virtual event feature, eliminating the need for any third-party app integrations. Save money by avoiding extra fees for tools like Zoom and enjoy live-streaming, polling, break-out sessions, HD video streaming, and audience engagement features. Boost real-time engagement with our compatible virtual event platform for all devices.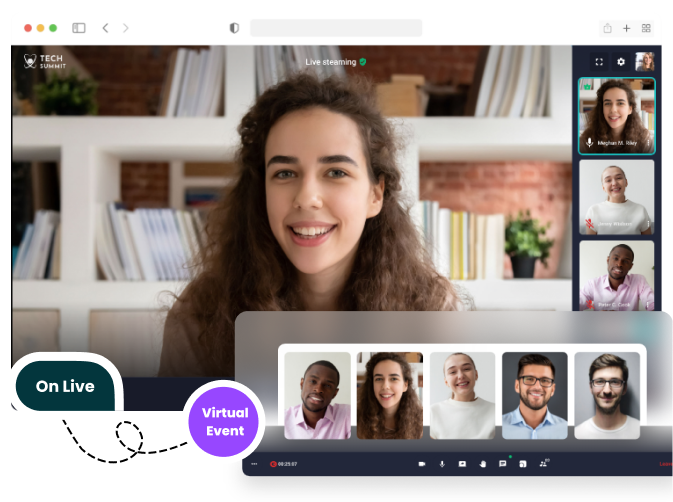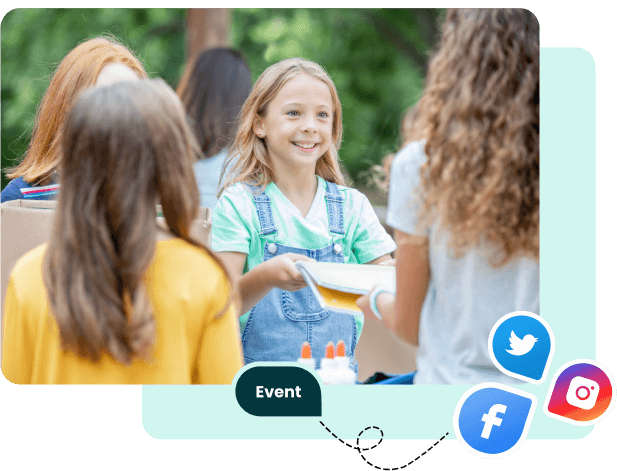 Convenient marketing tools for event promotion
Promote your event and sell more tickets with our essential marketing tools. Send invitations, reminders, and special announcements with our email marketing tool and easily share your event on social media with just one click.
Keep your information safe with EventBookings
The easy way to sell tickets online