Recommend
EventBookings.
Earn commissions.
Promote the most affordable and easy-to-use event ticketing platform in the industry. Earn money for each ticket sold and make recurring income from referees you bring to the platform.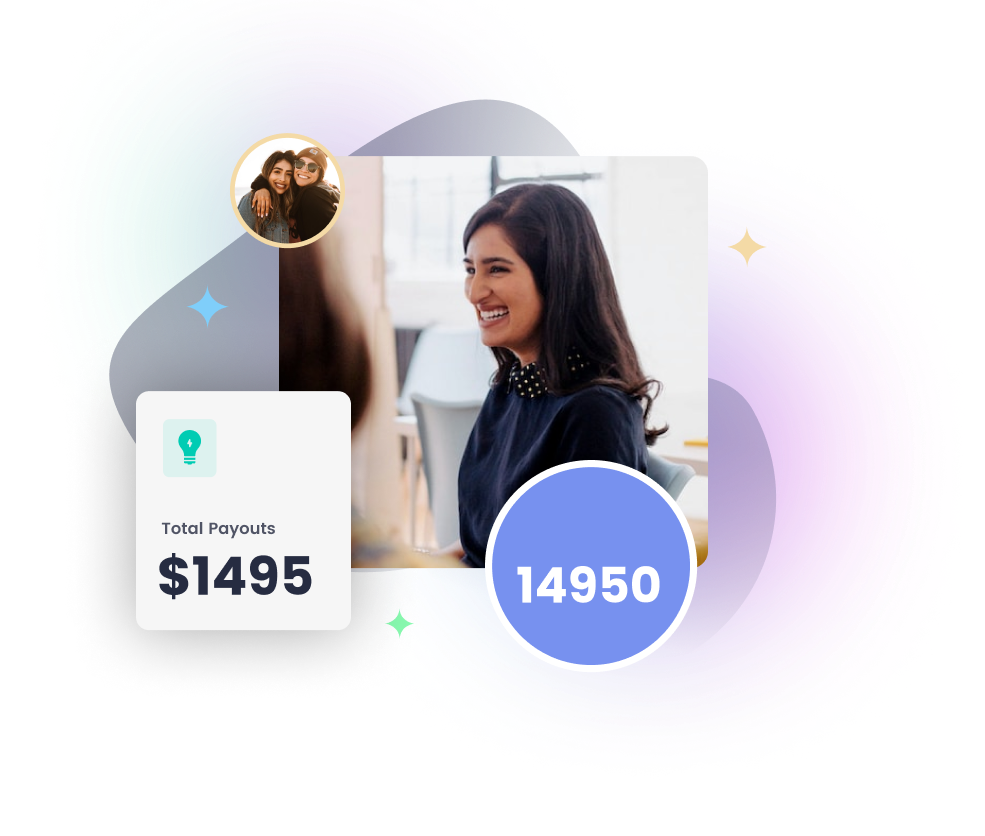 Start earning in 3 easy steps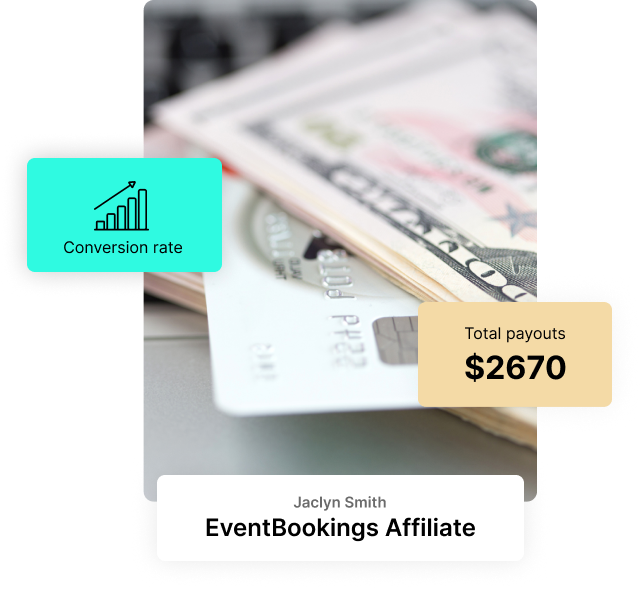 How much money
can you earn?
You may be wondering; how much money you can make with the Affiliate Marketing Program of EventBookings.
The answer is: there is no ceiling! Depending on the number of your referees. You earn £0.10 per ticket sold by your event organisers. The more they sell; the more you earn. You also earn commissions for every new event the host runs in the future, which is a great source of recurring income. The money can add up quickly.
Why promote EventBookings
to your audience?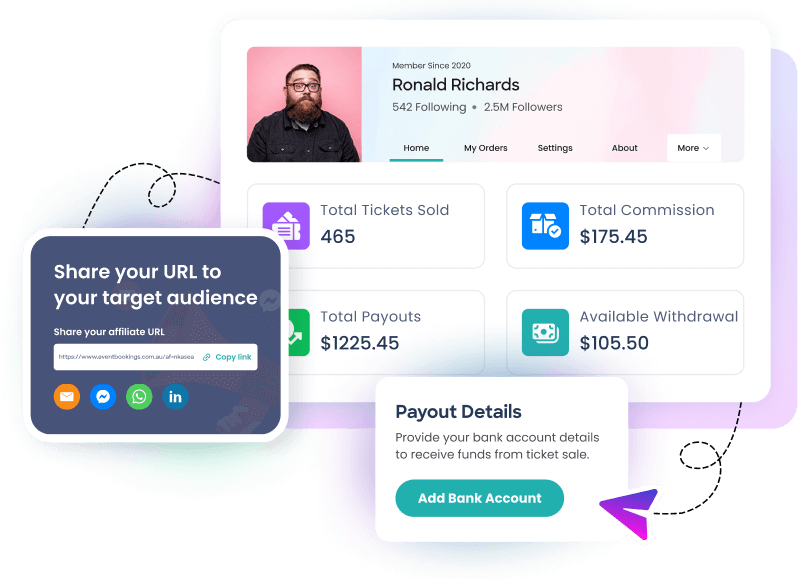 Many affiliate programs put caps on what money you can earn. Not us. The EventBookings affiliate program gives you unlimited earning potential. You get paid for every single ticket sold.
Once you bring an organiser onto the platform, you'll earn money every time that person hosts new events.
EventBookings has the lowest fees in the industry. We're also one of the simplest platforms to use. That means organisers have a genuine and compelling reason to try us out.
Quality promotional assets
You'll get access to affiliate links, banners and other quality marketing material to share with your audience.
Ready to become an EventBookings affiliate?