Create a World-Class Virtual Experience in Our Video Conferencing Platform
EventBookings' virtual event platform provides you with a one-stop solution to manage and organise virtual events all at one place without the need to integrate 3rd party applications giving you a hassle-free experience while organising virtual events.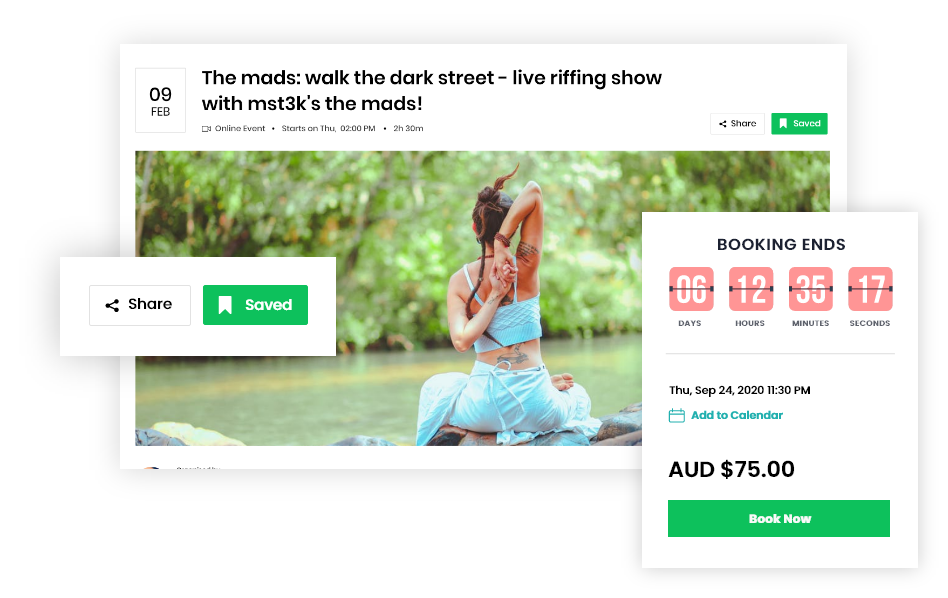 Attract Attendees Globally & Sell Tickets with Our Advanced Ticket Management System
Expand your virtual event and brand globally with our powerful video conferencing platform and liberal payment system.
Create Online Event in Minutes
Quickly get started with promoting and organising virtual events by creating one in just a few clicks. EventBookings has simplified things for you to get the best organising experience in just a few steps.
01
Choose Your
Preferred Template
Choose your preferred online event template from our library curated to your needs. Templates include Standard Webinar, Training and Workshop, Online Classes, and Talk Show.
02
Promote Events &
Reach Globally
Use built-in marketing tools, email campaigns, early-bird discounts, coupons, and group ticketing features to engage a larger audience and drive more sales.
03
Customise
Event Settings
Customise event details, categories, tags, campaigns, etc., anytime to increase audience engagement and ticket sales.
A Unified System for Managing Online Events
EventBookings Team is thrilled to take the event ticketing game to the next level with our fully independent video conferencing platform! So what else makes EventBookings an ultimate virtual event management choice? Let's find out!
Smart Reporting and Analytics
Discover all the information about ticket sales, event attendance, marketing efforts and attendee engagements with real-time analytics and intelligent reporting.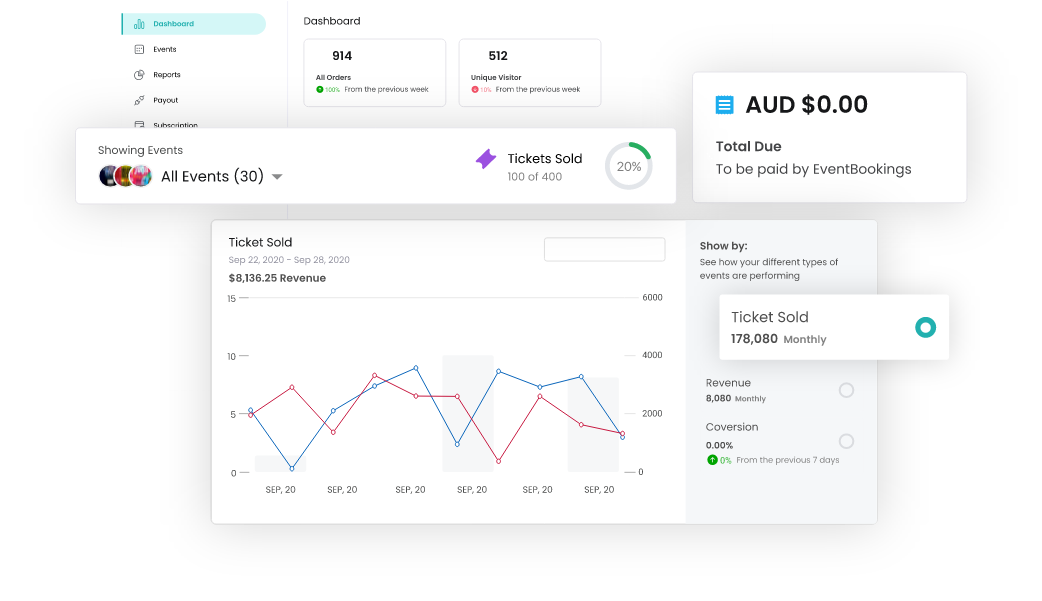 Frequently Asked Questions
Insights to make
your virtual events great
Level Up Your Next Virtual Event