Why will You Host Your Sporting Event and Sell
Sports Ticket with EventBookings?
Are you planning to organise a sporting events and sell sports ticket?
EventBookings is your go-to online registration solution.
A system like EventBookings has a range of practical purposes for sporting events, whether your attendees are buying tickets to an event or entering a tournament themselves. EventBookings has all the necessary features to help you successfully organise any local sporting event, from registration to ticketing.
EventBookings' user-friendly online ticketing platform can be used to manage sports/activity events like:
Sports competitions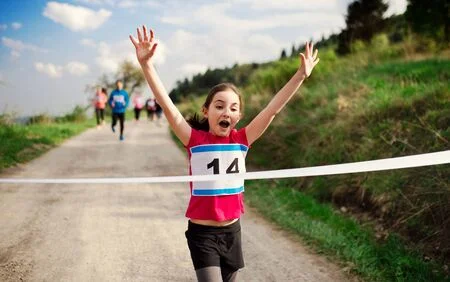 Coaching sessions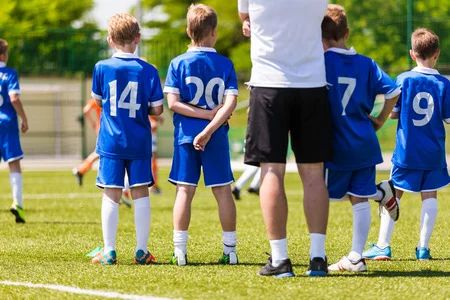 Tennis lessons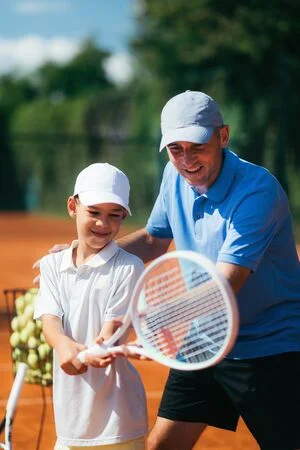 Sports camps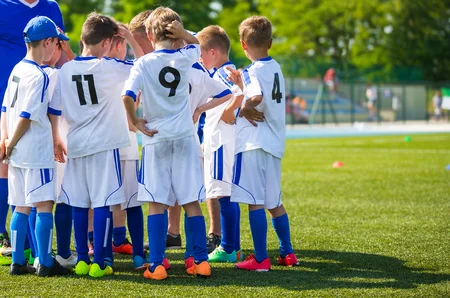 Poker tournaments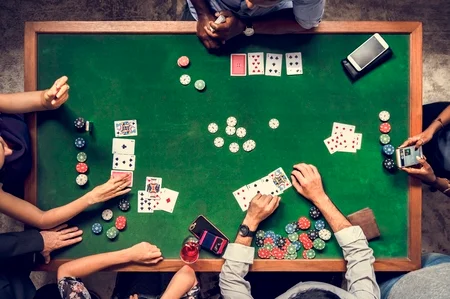 Yoga classes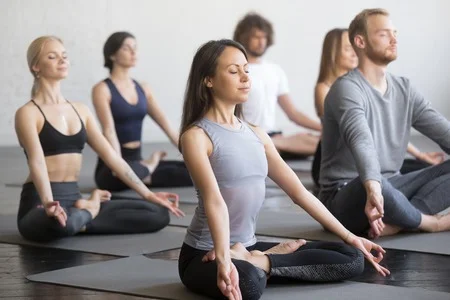 Boardgame nights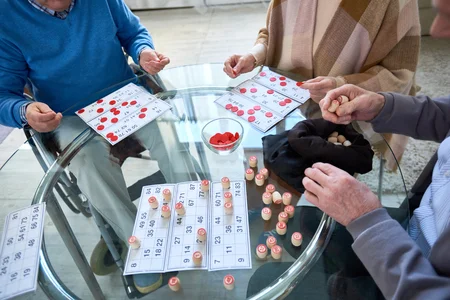 Badminton tournament
Meditation lessons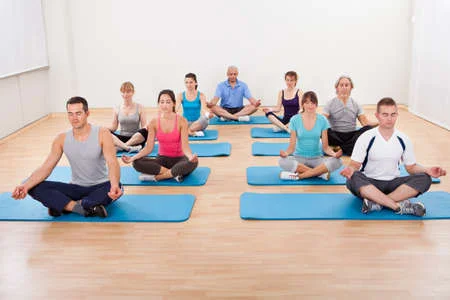 Gym and PT classes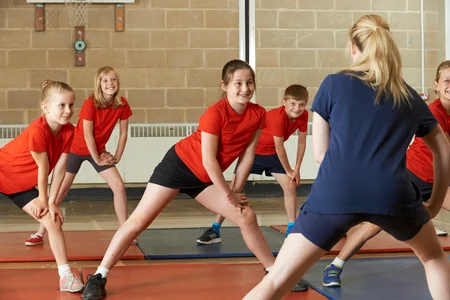 Looking for a platform for your sports event?
Easy-to-use tools to Create, Manage and Sell Sports Tickets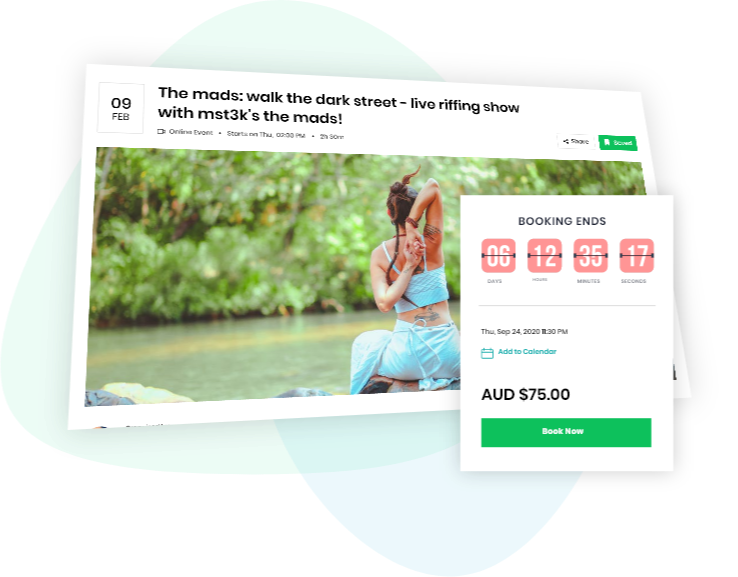 We have all the essential options to create a dynamic event page. There is no extra information trouble and must give only the required information. Furthermore, you can build a strong brand image by customising your event page as you wish with your brand logo, feature image and social buttons.
We have all the tools to promote your sporting events. One of our salient features is easy social share. You can click the 'share' button on top of your event banner to promote your event on social media platforms, including Facebook, LinkedIn, Twitter and Email. We have an excellent in-built Email Marketing facility. Our intelligent, real-time reporting capabilities provide actionable insights into your events' performance.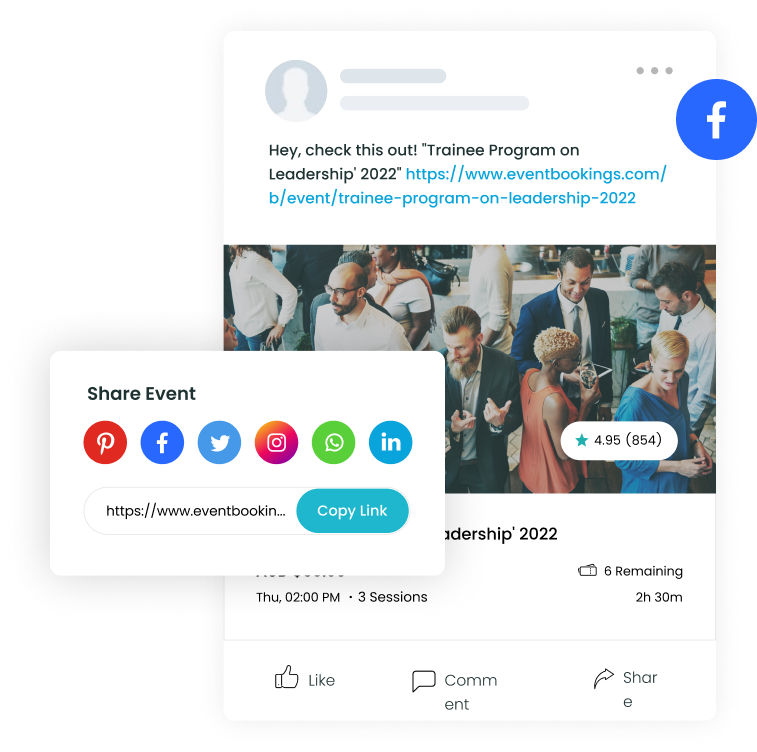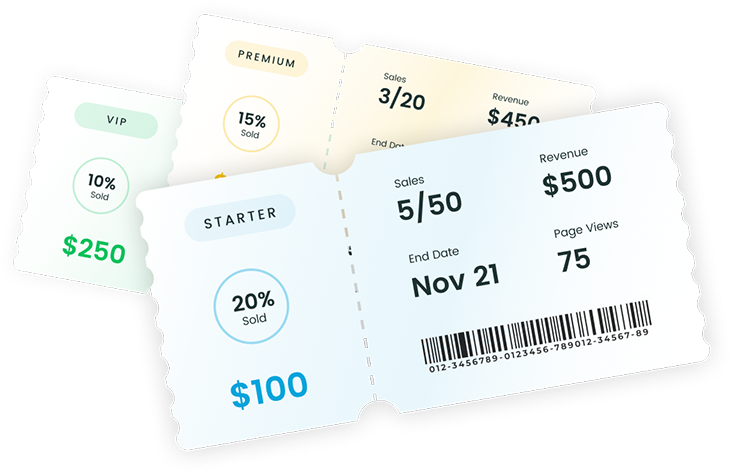 Essential Ticketing Options for Sports Events
We have all the essential ticketing options for sporting events like single-price tickets, multi-price tickets, group tickets, discounts, and coupons. You can also set a limit on ticket quantities and create an unlimited number of ticket categories. If you cancel your ticket, you can also get a refund.
EventBookings has Made it Easier to Sell Sports Ticket with its Simple Event Registration Process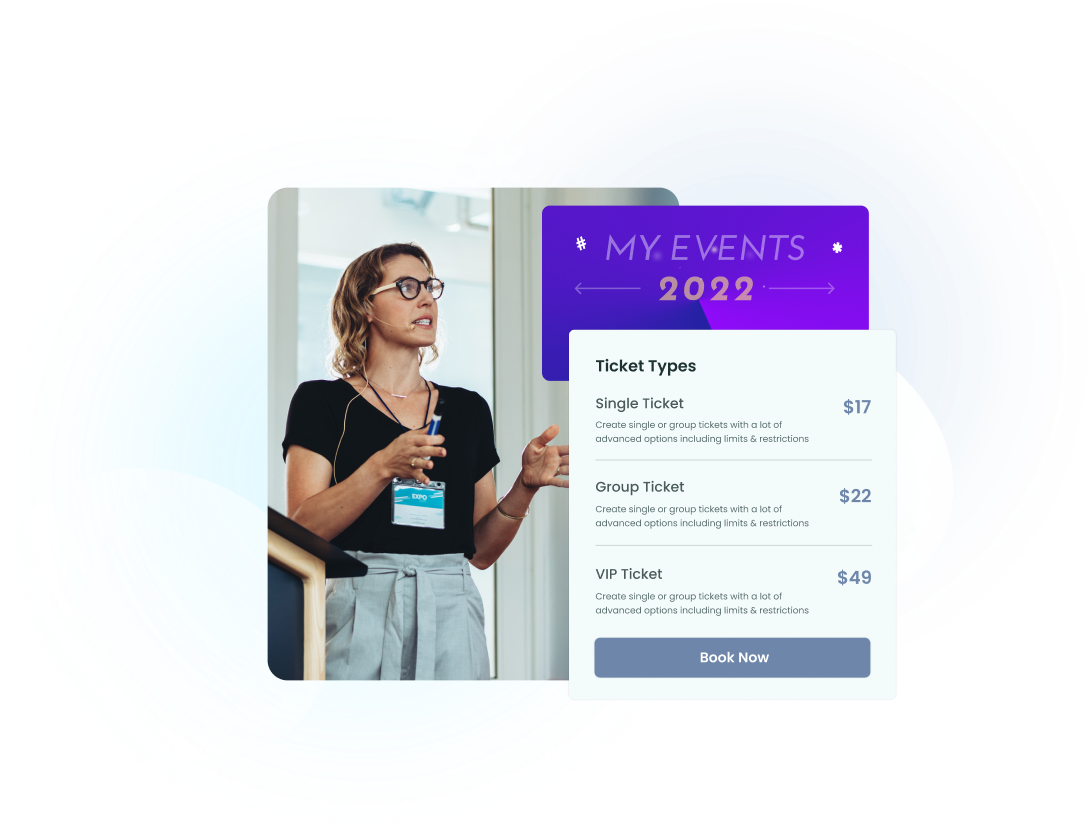 Create a conversion-friendly event page
Create a professional, beautiful, responsive, customised, and conversion-friendly event page to attract attendees and sell more tickets.
Promotional tools and intelligent reporting feature
You will get access to conversion tracking tools and a built-in Email Marketing tool. You can also create and promote coupons to drive more sales and get real-time reporting access.
Build a long-term relationship with attendees
An extraordinary event experience will leave a lasting impression in the mind of attendees, and they will register time and again.
Frequently Asked Questions
Why is EvenBookings sports ticketing superior to other platforms?
We have all the tools essential to host events of any size anywhere.
Does EventBookings support small sports clubs and prominent sports associations?
Can I customise my event page?
Yes, you can customise your event page as you like and make your brand visible.
Can I use EventsBookings to sell tickets for both public and private events?
Is it safe to use EventBookings?
Yes, EventBookings is safe for you. Our website is fully secure. We ensure your payments are safe and secure, and we use PCI compliant payment gateway. Furthermore, we fully secure your information with our privacy and policy and do not share it with other organisations.
Is EventBookings organizer-friendly?
Get started for free to see how easy it is to create, manage,
and promote your events