Top Organisers Save Thousands Switching to EventBookings
Pay Less with EventBookings. People pay up to 15% of their revenue to ticketing providers. EventBookings has lower fees than any other platform available.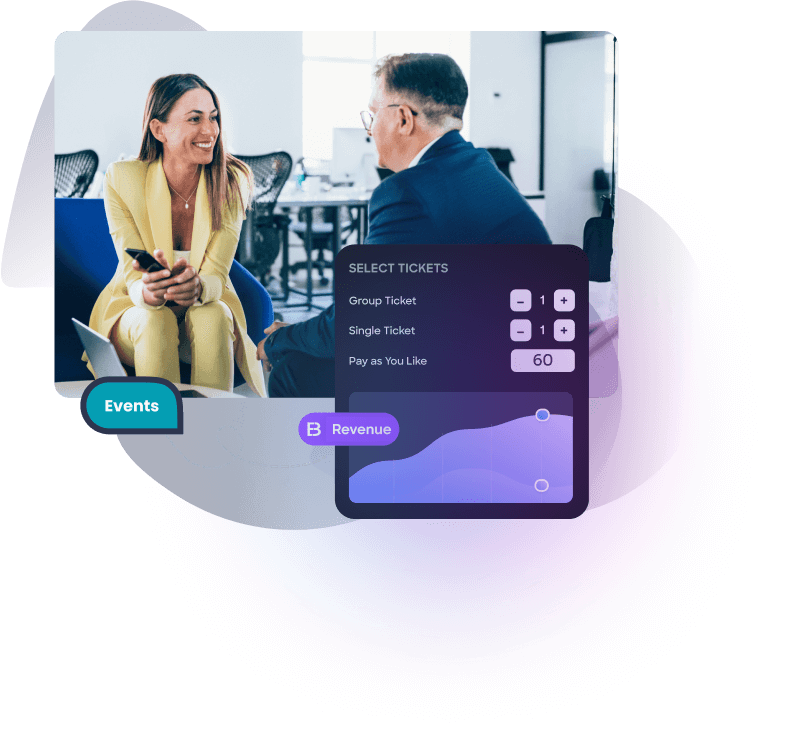 Events created by thousands of organisations around the globe





Look at the savings you can make when you use EventBookings instead
Average Entry Fee
$100.00
Comparison Chart
EventBookings vs Ticketebo

Ticketebo
Free events
Pricing in New Zealand
Extra charge
Minimum of $1 per transactions
Event launch
Not-instant, up-to 24 hours
Third-party marketing tools
Virtual events
Embedded, no 3rd-party tools are required
3rd-party platform required
Scanner app
Security
Ready to Try EventBookings?
3 features that make EventBookings 
a great alternative to Ticketebo
Not only does EventBookings offer a lower service fee than Ticketebo, it also boasts a comprehensive range of features to rival its competitor. Discover more reasons why EventBookings is the superior choice: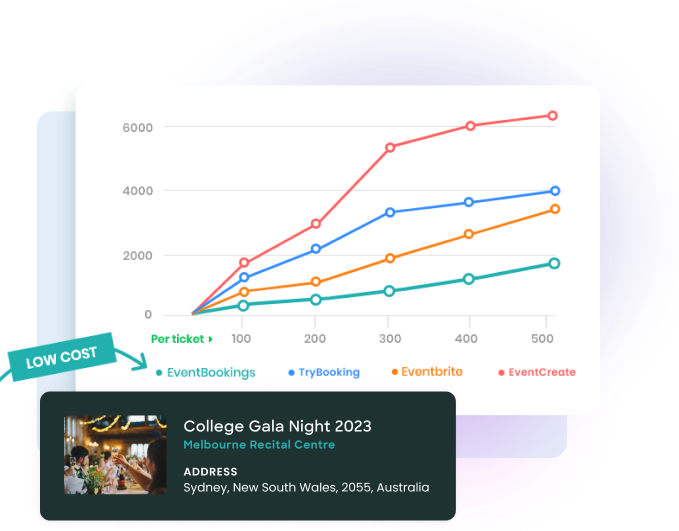 More value, less cost with EventBookings
In comparison to Ticketebo and other industry players, EventBookings offers a more affordable service charge. EventBookings charges a fee of 30 cents per ticket plus 2% for events in Australia and 30 cents per ticket + 1% for global events. In contrast, Ticketebo charges 3.85% of the ticket fee. Opt for a platform that provides the best value for your events.
Customisable, eye-catching event pages
EventBookings gives you the ability to customise a visually appealing event page with multiple images and your logo. This enhances your brand and event appeal, attracting more ticket buyers. With features such as a countdown timer above the ticket purchase button and a display of the number of remaining tickets, EventBookings provides effective ways to drive online ticket sales. Ticketebo, on the other hand, has a basic-looking event page with limited ticket-selling features.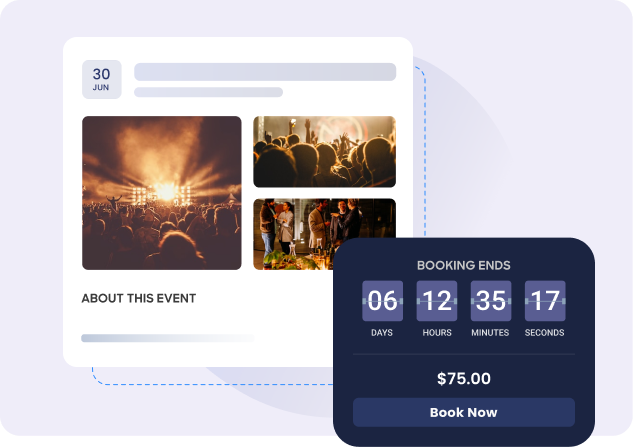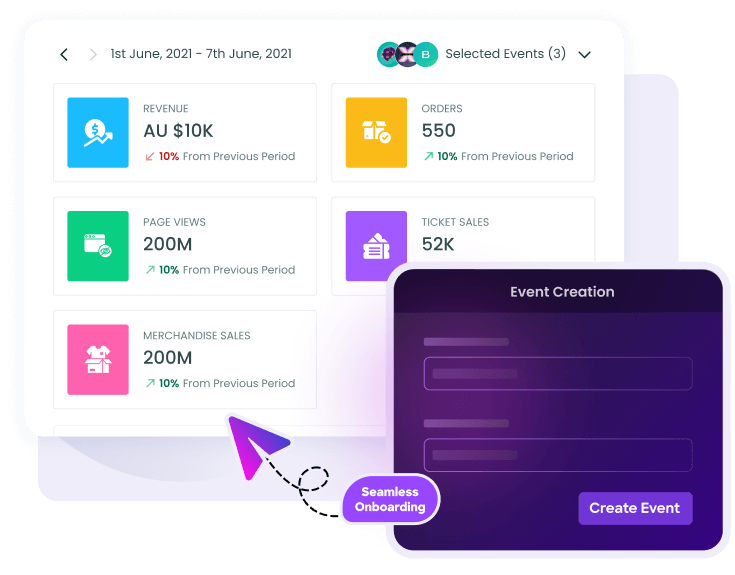 Don't be held back by a platform that takes a day or more to complete your event registration process. With EventBookings, you can sign up for free and set up your event with all the details and images in just a few minutes. Why wait when you can create? Start selling tickets in no time.
Other great EventBookings features
that organisers love
Streamlined promotion with marketing tools
Maximise your event's reach with EventBookings' comprehensive marketing tools. With features like custom email campaigns, social media promotion, discounts, coupons, contact lists, invitations, and RSVP tracking, you'll have all the resources you need to promote your event with ease. Elevate your marketing game with EventBookings.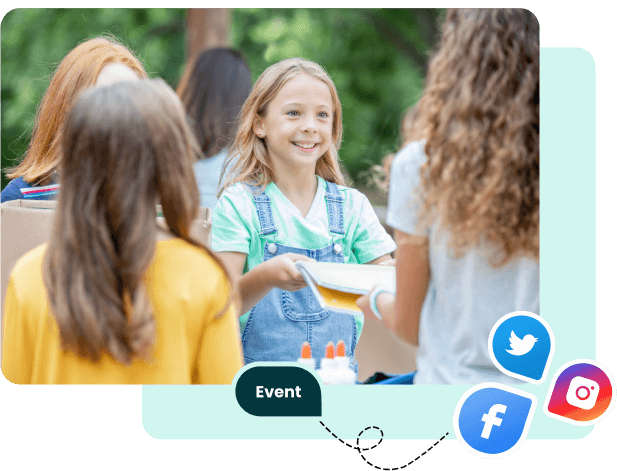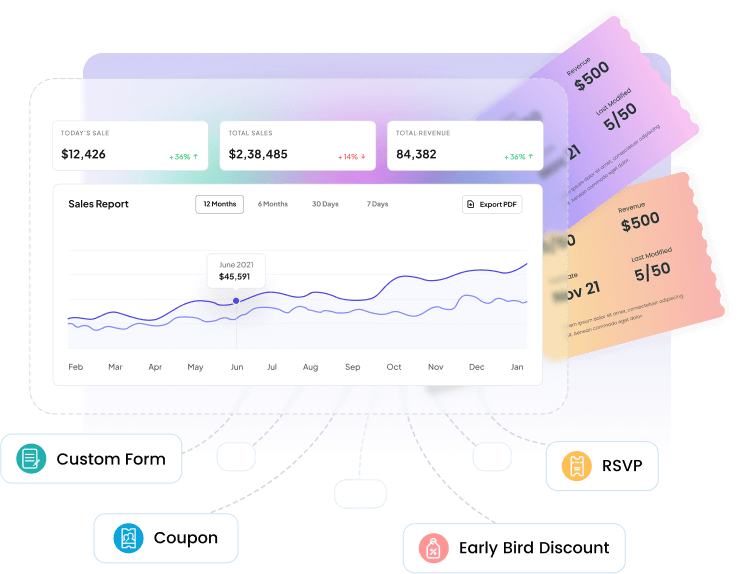 Efficient organiser dashboard
EventBookings' user-friendly dashboard provides a wealth of analytical information to help you stay on top of your event's performance. Monitor key metrics, get an overview of sales and visitor data, and make informed decisions to optimise your event.
With EventBookings, your attendees will have a clear understanding of the event's venue location with our integration of the venue on their digital maps.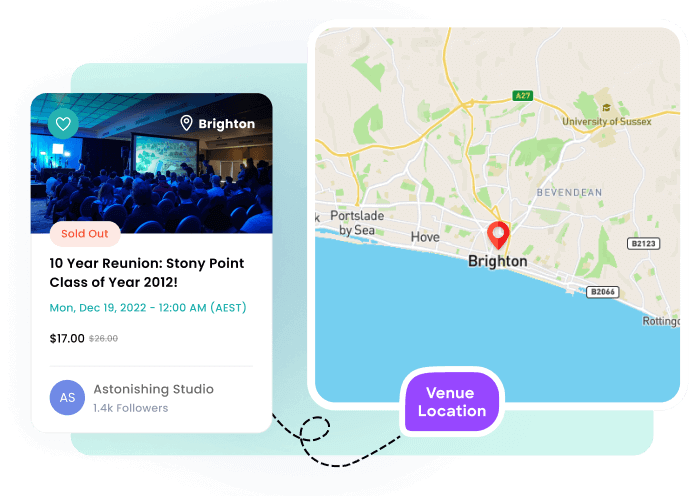 Email campaigns at your fingertips
Easily send event invitations, reminders, and updates to your entire contact list or targeted groups using our pre-built email templates and design options.
Discounts and coupons for increased sales
Drive more ticket sales with EventBookings' built-in coupon system. Create multiple coupons with additional offers, or offer a percentage discount to select groups.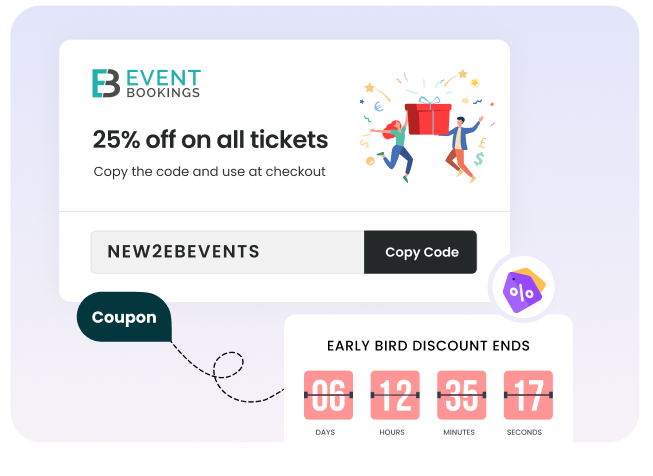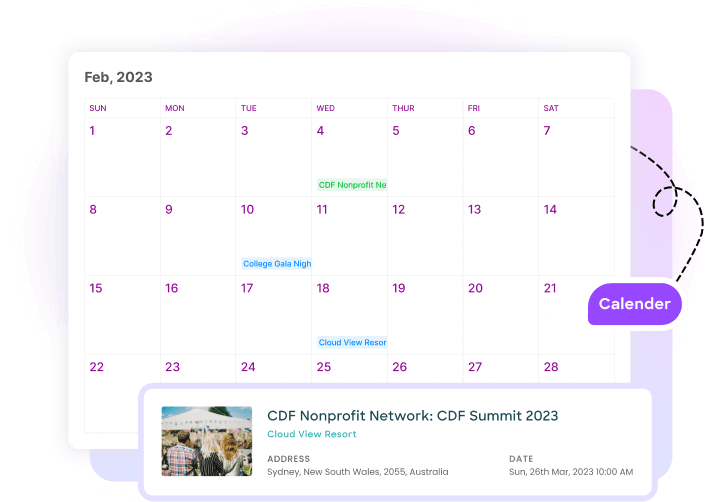 Calendar integration for convenient scheduling
Stay organised with EventBookings' integration of popular online calendars like Outlook, Google, Yahoo, and Apple. Attendees can add events and receive reminders, making sure they never miss an important event date.
Start making profitable events with Eventbookings
The easier way to create, manage and promote events