Top Organisers Save Thousands Switching to EventBookings
Pay Less with EventBookings. People pay up to 15% of their revenue to ticketing providers. EventBookings has lower fees than any other platform available.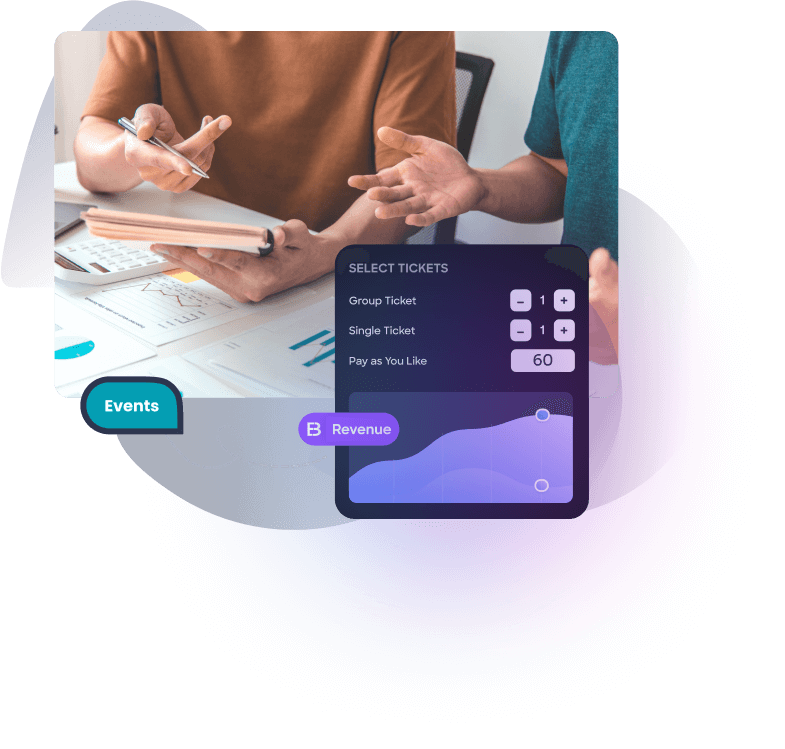 Events created by thousands of organisations around the globe





Reduce costs with EventBookings
Move the sliders and see how much you (or your attendees) will save by using our ticketing platform.
Average Entry Fee
$100.00
How does EventBookings compare to EventCreate?

EventCreate
Pricing
Unlimited ticket types
Multi session event
RSVP
Built-in price calculator
Waiting list
Survey form
Complimentary tickets
Scanning app
Visitor insights
Payment Frequency
Active Event
Unlock accurate fees with the EventBookings calculator
We understand that every event and organisation is unique. That's why we have developed a comprehensive Pricing Calculator to help you determine exact fees. Find out the per-ticket cost for attendees or the amount you'll need to cover.
7 advantages of using EventBookings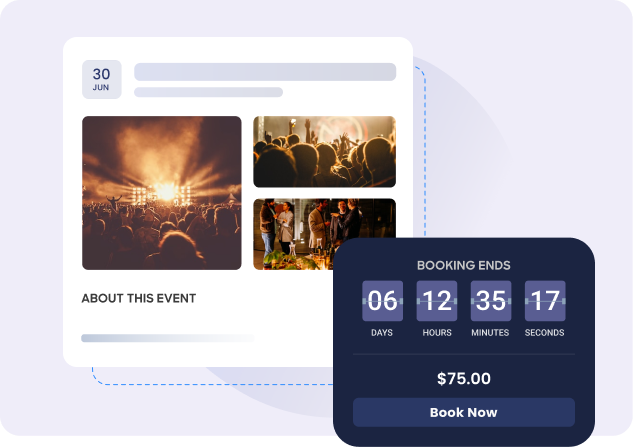 Maximise your event's exposure with customised pages
Create a unique event page that showcases your brand and captures the essence of your business. Personalise event details, add your logo, images, videos, and social buttons to make your page more appealing and increase conversions. Improve your return on investment with a page that speaks to your audience.
Flexible and transparent ticket pricing options
With EventBookings, you don't have to worry about hidden fees. We offer free event creation with unlimited attendees, and our booking fee is only 30 cents per ticket plus 1% for United States. You also have the option to pass on the service fees to your attendees or absorb them. Unlike EventCreate, our pricing is straightforward and easy to understand.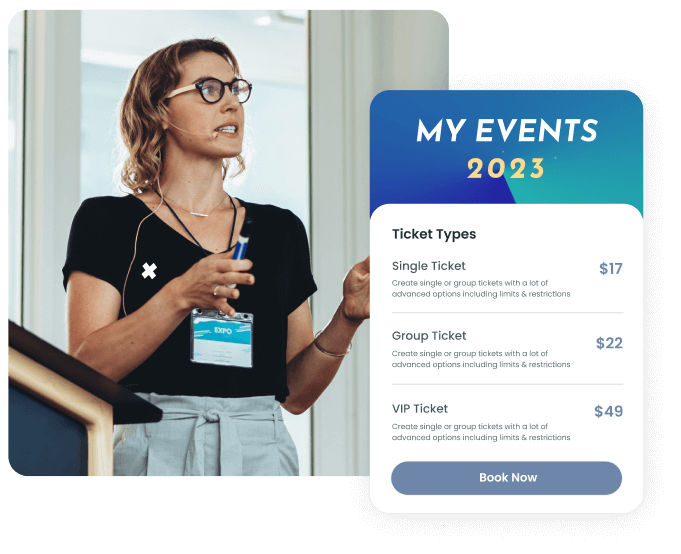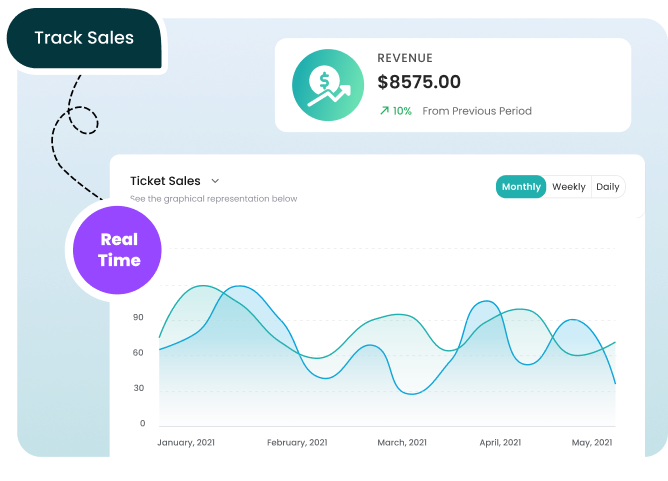 Smart analytics and reporting features
EventBookings provides you with real-time reporting and detailed analytics so you can track ticket sales, attendance, marketing efforts, and attendee engagement. Get insights into your event's performance to improve future events and increase conversions.
Built-in video conferencing for virtual events
Host virtual events seamlessly with our built-in video conferencing platform. You can offer a high-quality video streaming experience across all devices without the need for any additional software. Our platform includes features like chat, recording, screen sharing, polling, and more to enhance participant interaction.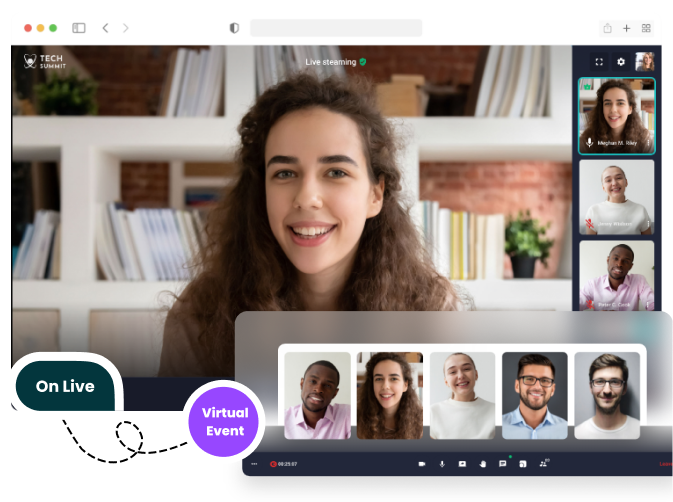 EventBookings: caring for your data
Empower your events with EventBookings
The simplest and most affordable ticketing platform around.