Events created by thousands of organizations around the globe
Lowest fees
in the industry
No contracts, no monthly fees,
no worries.
Affordable ticket fees that make sense. We only charge when you sell tickets.
*Plus Stripe processing fees.
Zero cost for
free events
Hosting a free event?
You won't pay a cent. Ever.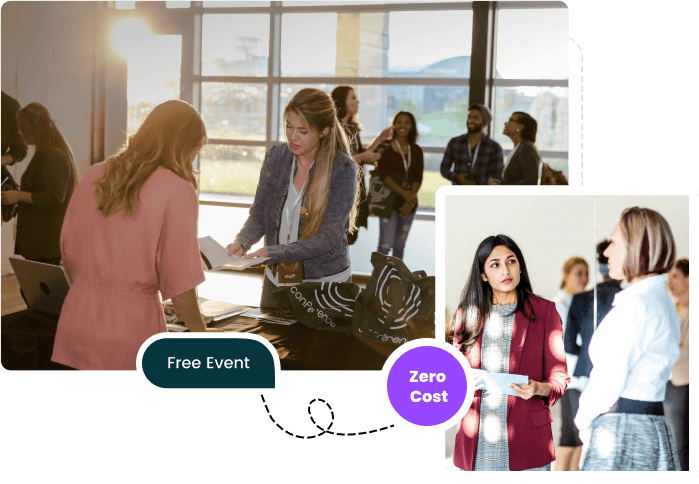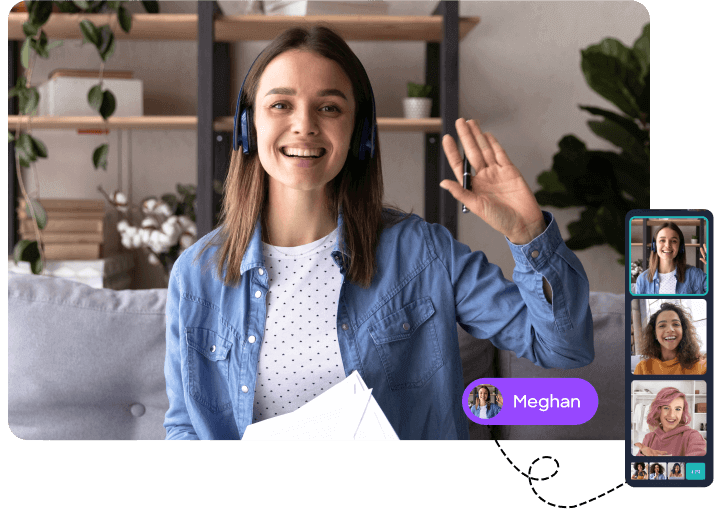 Present memorable events online with our
simple built-in conferencing software.
Powerful
features in a simple dashboard
Need to set up recurring events, coupons or
custom form? We've got you covered.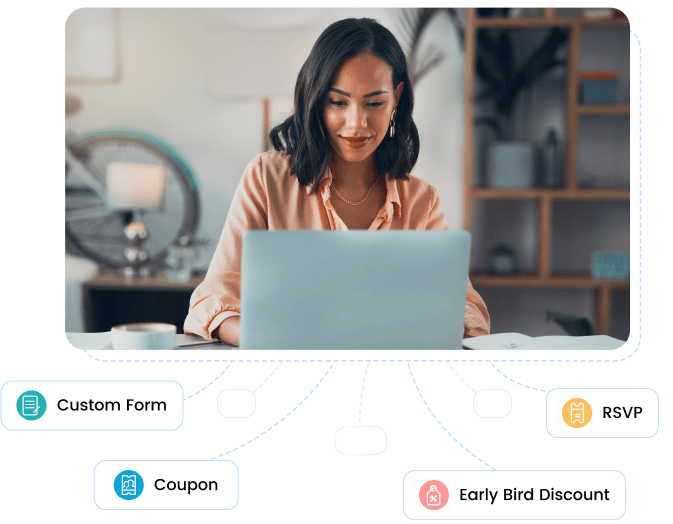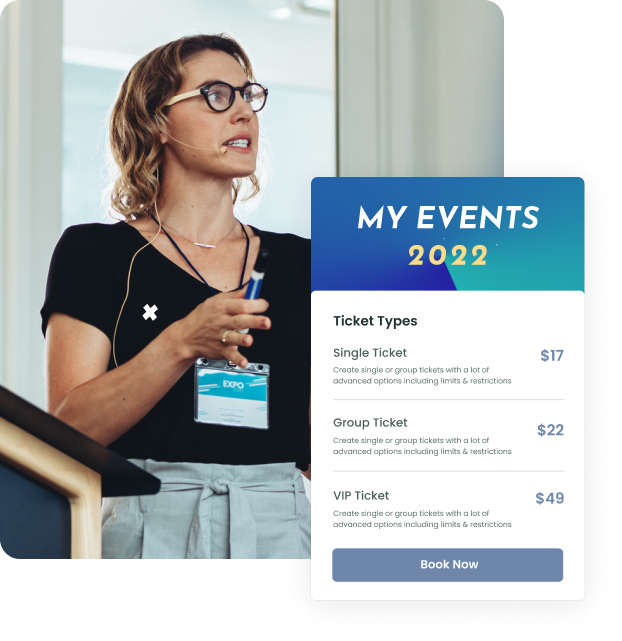 Create an event and add a name, date, tickets and description.
Add personality to your event page with event details, images, videos, and more.
Share the event via social media with one click and spread the word via email or in person.
Generate sales with early-bird discounts, coupons and group ticketing features, and more.
Get paid directly to your bank account according to your schedule.
Trusted by industries like yours
Our online event ticketing platform can be used to manage any kind of event in just about any industry.
five-stars
User friendly and with all the features we need, our last event using this was just so much easier to administer!
Madeline S.
Events Co-ordinator
five-stars
The software is highly flexible and has customisable solution packed full of great features. It is so simple and easy to use. The customer service experience is phenomenal. I would definitely recommend this ticketing system to anyone who is looking for affordable and seamless ticketing solution.
Piyush G.
Application Developer
five-stars
Excellent application. Highly recommended for event organisers.
five-stars
It's really simple to use and user-friendly. Plus they cover all the basic features and over the last couple of months they've included some cool ticketing features to their product. All of these within a really competitive pricing plan.
Christopher F.
Online Marketing Executive
five-stars
Fantastic customer service. I called and talked to real people who was patient and friendly.
Event ticketing just got easier
Create your event in 2 minutes