EventBookings:
How Does It
Work
Easy Steps to Manage Your Ticketing Like a Pro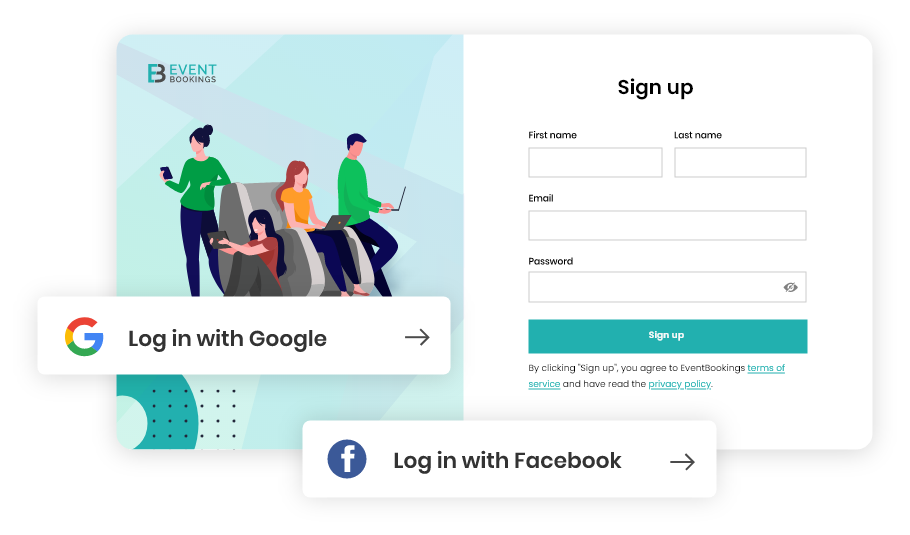 Quick sign-up, just like a breeze!
Whether you're planning to host an online event or venue event, signing up to EventBookings is super easy and quick! Sign up to EventBookings for free just with your email address and basic information. During the sign-up process, you will be able to set your branded URL, which can be used as a unique identifier in your event marketing campaigns. This is something exclusive we're providing our customers that you won't find in other ticketing systems online. After filling up the form and confirming the sign-up, you'll be forwarded to the dashboard.
Create Your Event in Minutes
Customise your event page, however, you like it
Create your visually enriched branded event page. You can take the leverage of your own chosen feature image, logo placement with a fully customisable diagram of your event page, for both in-person and online events! In short, you can display your upcoming event online at its best! On this page, you can also show your social media profiles and venue location using Google map. For online events, select your preferable event template, categories, and tags for your event. Add necessary event details, banner image and description and voila! Your online event is created. Choose your suitable video conference template along with the additional steps and your event is now ready to be published.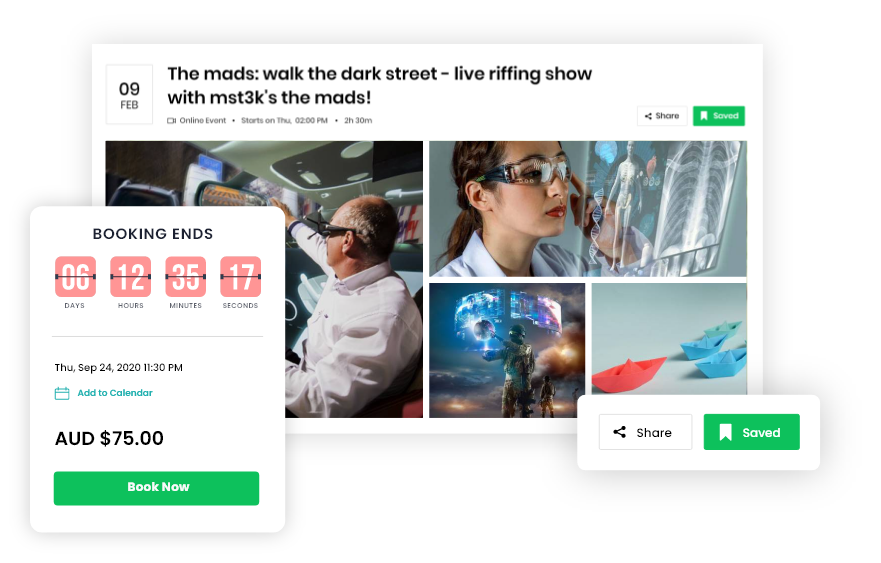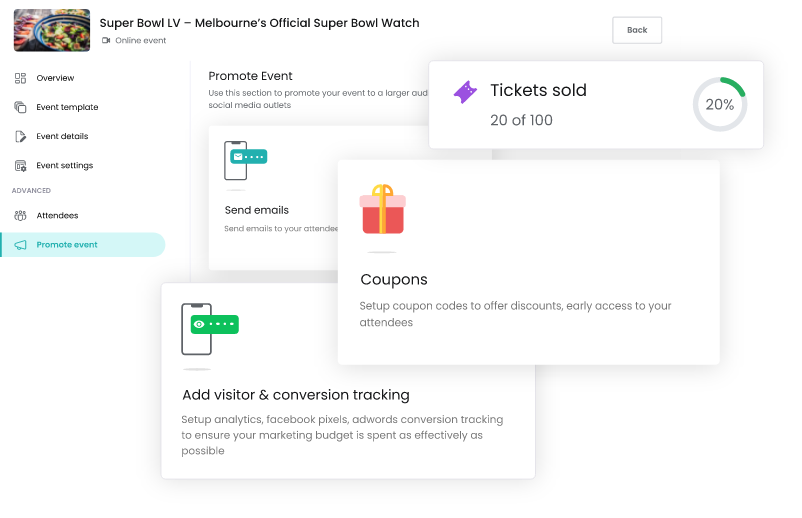 Easy promotion resulting in more ticket sales
After successfully creating and customising your event page and setting up a payment method, broadcast and sell your event tickets with features like early-bird discounts, coupons and promotion on your social media channels. We have made it possible for your page visitors and attendees to share your event page across popular social media platforms.
Useful features that make your event a bigger success!
Have full control over your event management with our on-hand event dashboard for both physical and virtual events. With our easily accessible dashboard, you can have detailed insights about every event's revenue, page visits, sold tickets and all the other additional attendee information in one place. Once you're done setting up your virtual event, you can go live with just a single click from the dashboard! You can also generate smart reports from EventBookings' updated module and access your event data and export them whenever you want.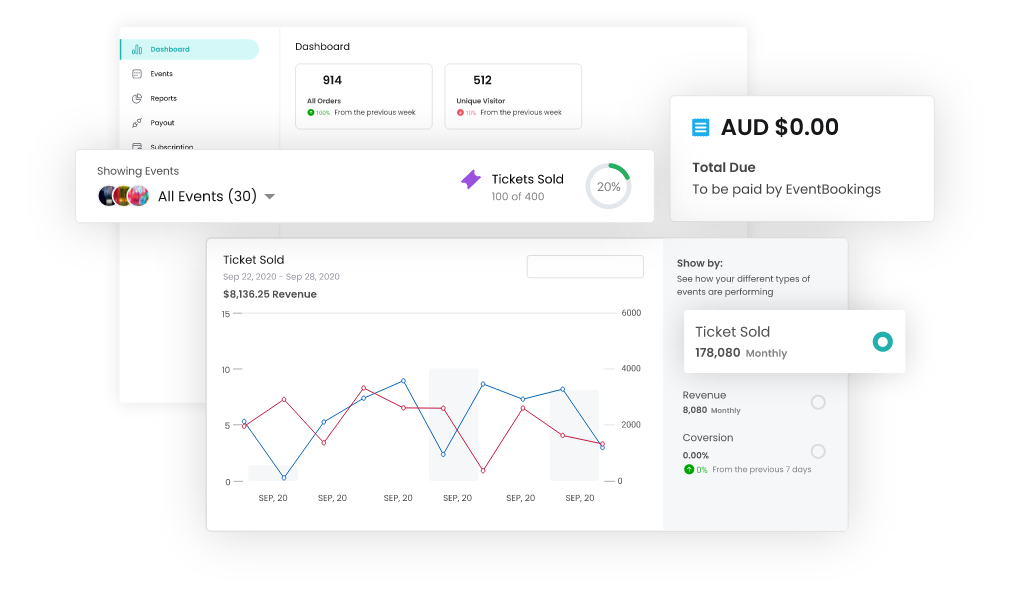 Still Confused? Watch a Video