The powerful ticketing platform for business events
Organize professional events such as conferences, seminars, gala dinners, and end of year parties with EventBookings.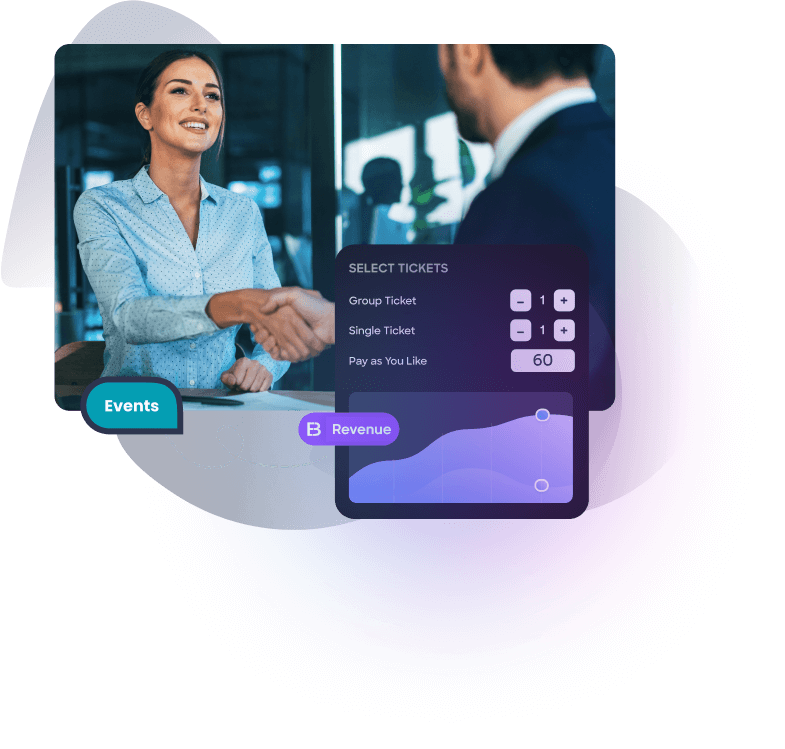 Events created by thousands of organizations around the globe





Lowest fees in the industry for business events and seminars
In Netherlands, while Eventbrite charges 4% and €0.99 per ticket, our fees are just 1% and €0.30
*Plus Stripe processing fees.
Why choose EventBookings for your
next business event?
Corporate (large) business conference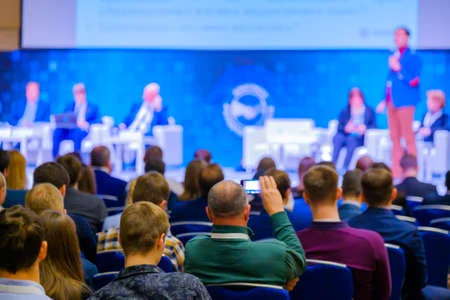 Small business conference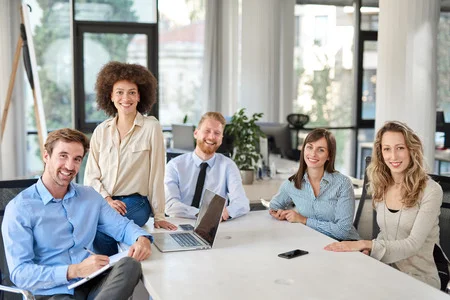 Corporate seminar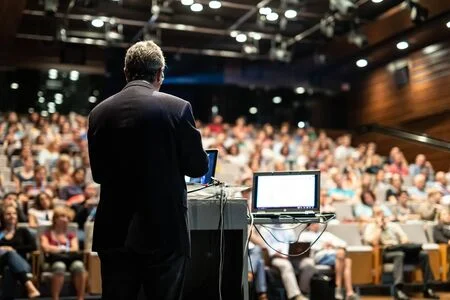 Business forum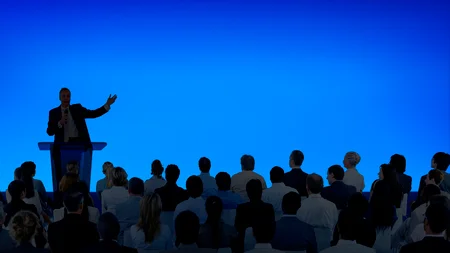 Virtual conferences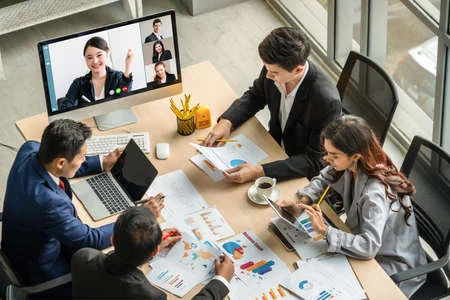 Business leaders' workshop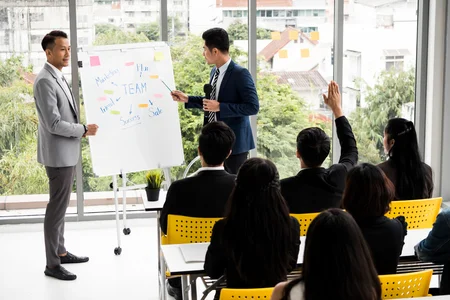 Robotics workshop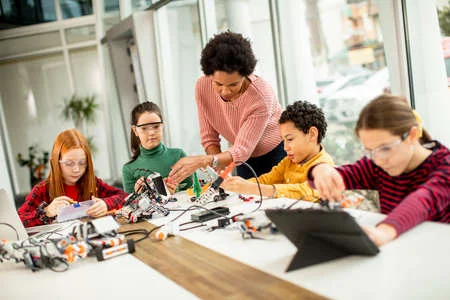 Digital Summit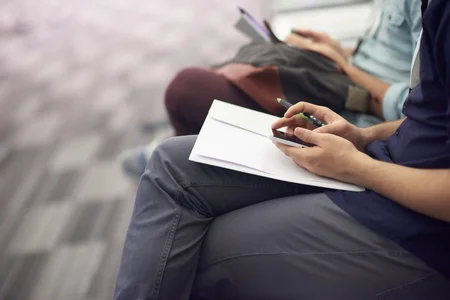 Programming workshop
Mid-market meet up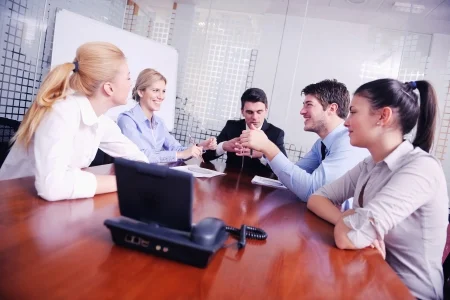 Technology conference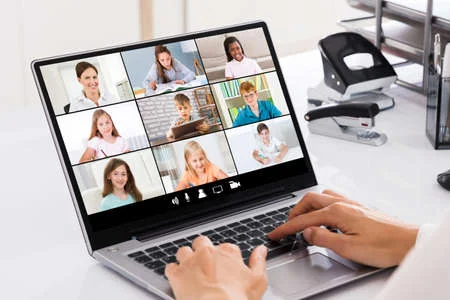 Government conference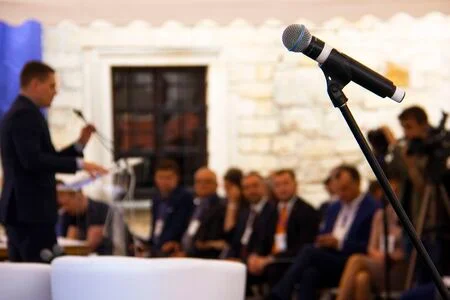 Annual General Meeting (AGM)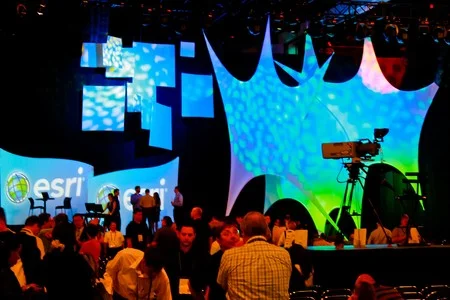 Social development seminars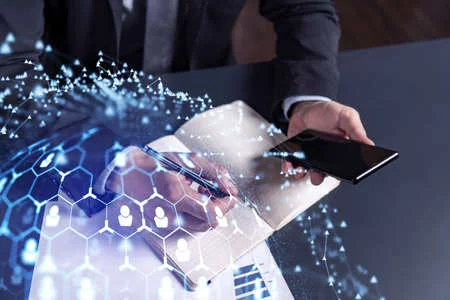 The feature-rich event platform for business events
Whether you want to sell and manage tickets for your expo, exhibition, seminar, or conference, EventBookings provides everything you need to have a successful event.
Create a professional event page that truly represents your brand. Add a brand logo, feature image, and social buttons to make your page feel like your own.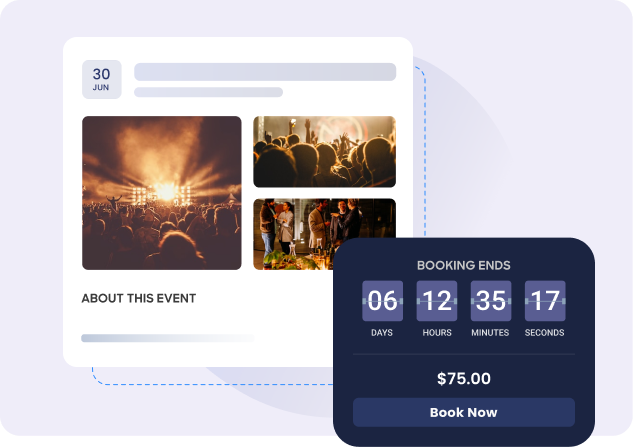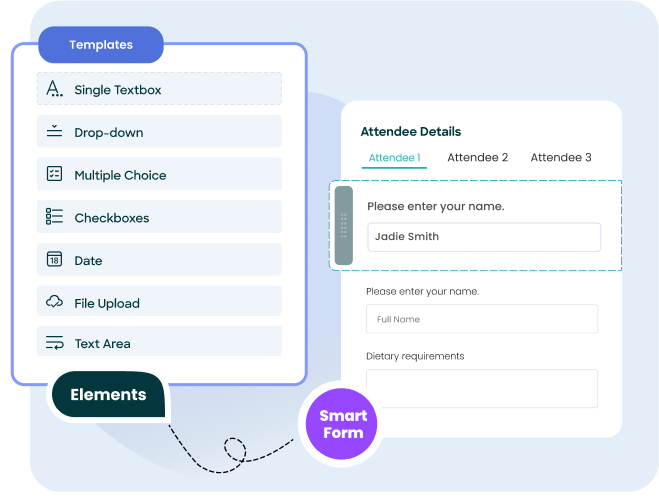 Gather key data points with smart forms
Simple customizable drag-and-drop forms allow you to capture names, email addresses, phone numbers, and more. Add conditional elements to your order form so attendees only see relevant fields and have a seamless experience.
Scan tickets
with a mobile
Check-in guests during the business event right from your phone using our organizer app. Easily access up-to-date accurate records by cross-referencing scanned tickets with your guest list through the app.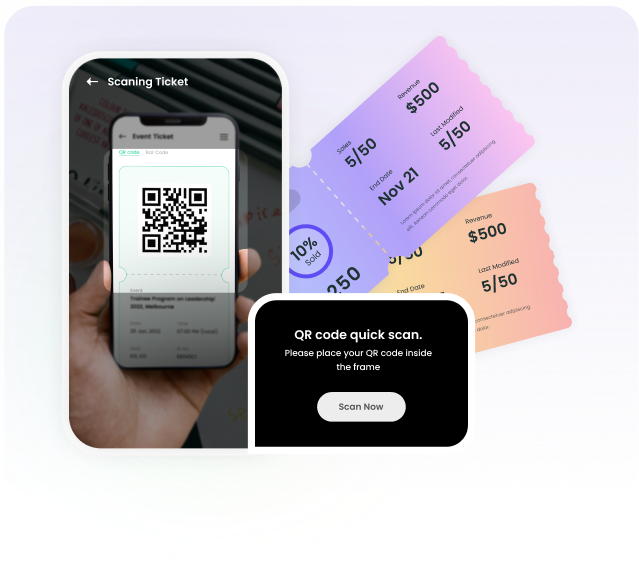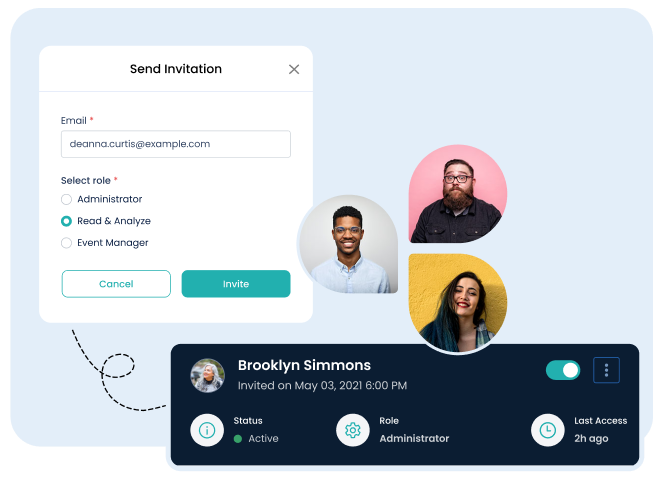 Collaborate with your team
Work together with your team from anywhere. Manage your event in real-time and provide role based access to your members.
Looking for a platform for your business event?
Create promos
to drive sales
Use coupons, early-bird discounts, VIPs, staff tickets, free tickets and group ticketing and count down timers to sell more tickets.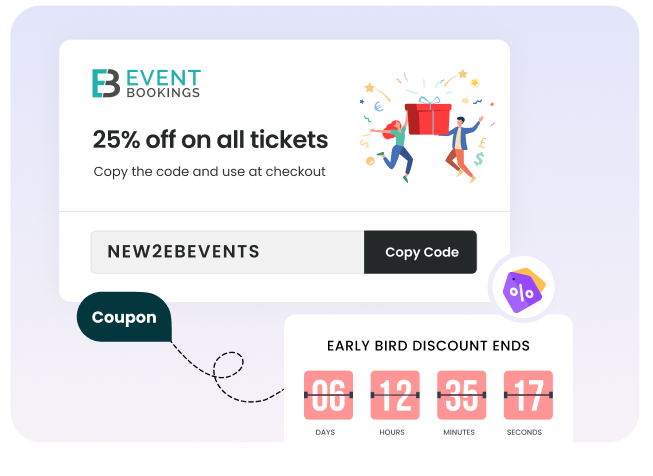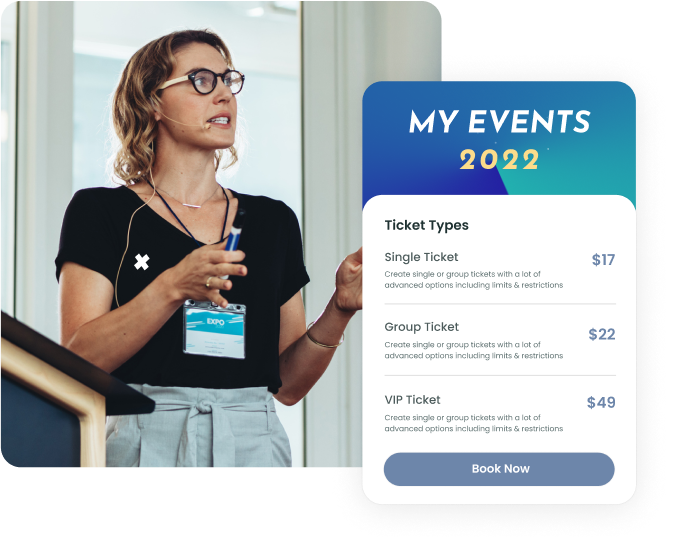 Offer various sessions and ticket options
Choose between single, VIP, group tickets, and limit ticket quantities to create scarcity. Set up different ticket classes for additional guests or groups (e.g. Media).
Track sales in real-time with advanced reporting
Discover what marketing efforts are converting into attendees and measure the success of your promotional efforts.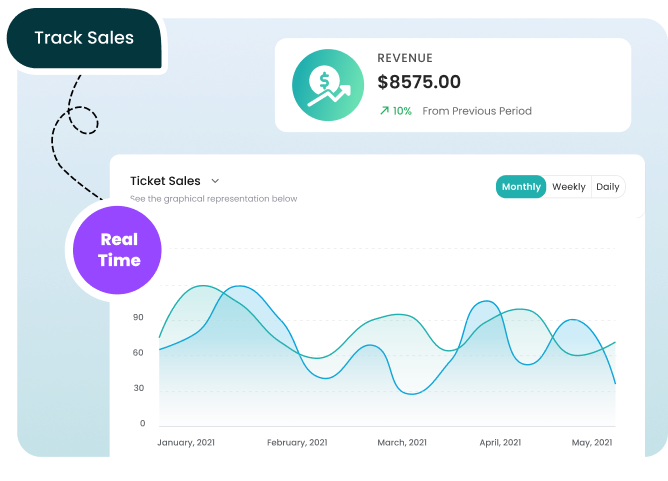 Use our powerful email marketing tools, and one-click social share buttons to sell more tickets to your business event.
Create your first event with EventBookings
Free advertising for your business event
Add your event to our website's "explore" section for free and get your event in front of more potential attendees.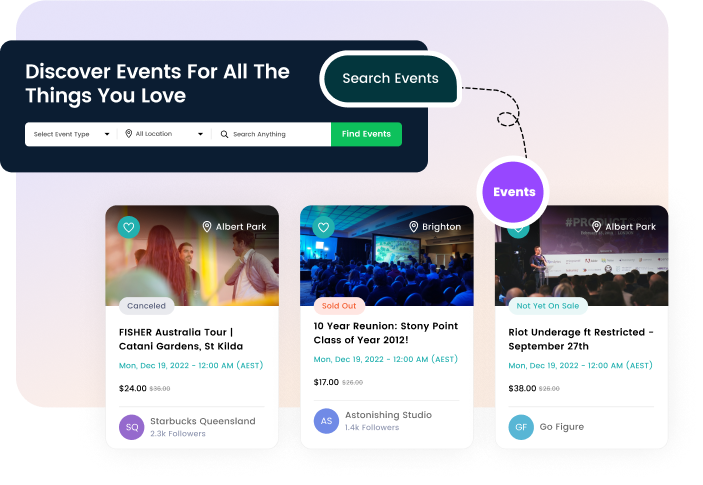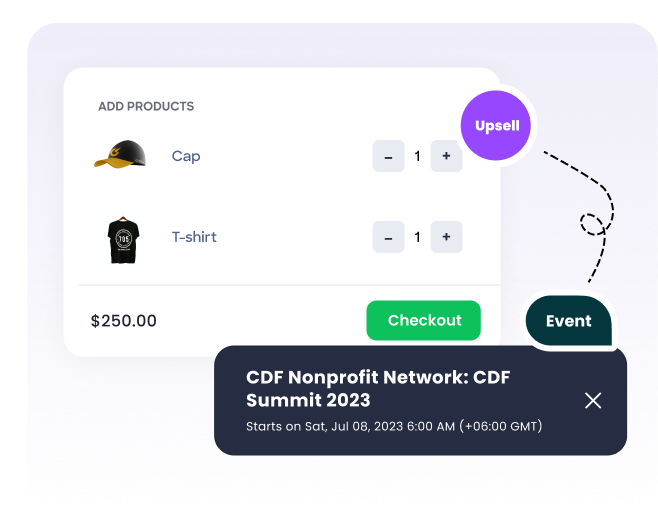 Upsell merchandise on ticket sales
Offer attendees merchandise at the point of sale. Boost your average order value and total revenue.
People arrive without a ticket? No problem! Sell them a ticket right through the mobile app at the gate. Sell and scan their ticket at the same time.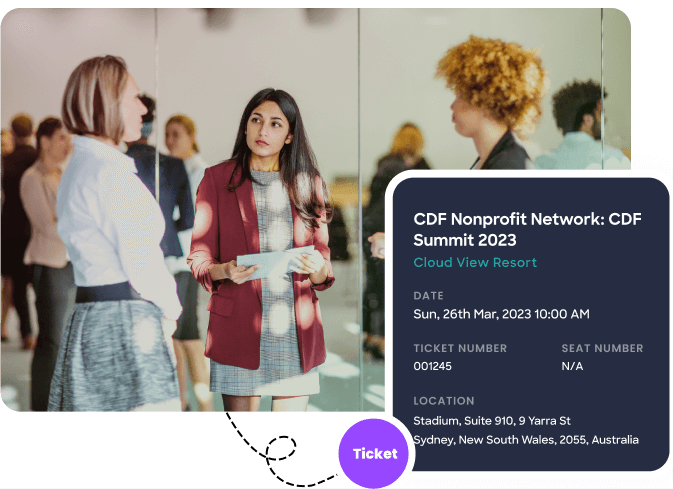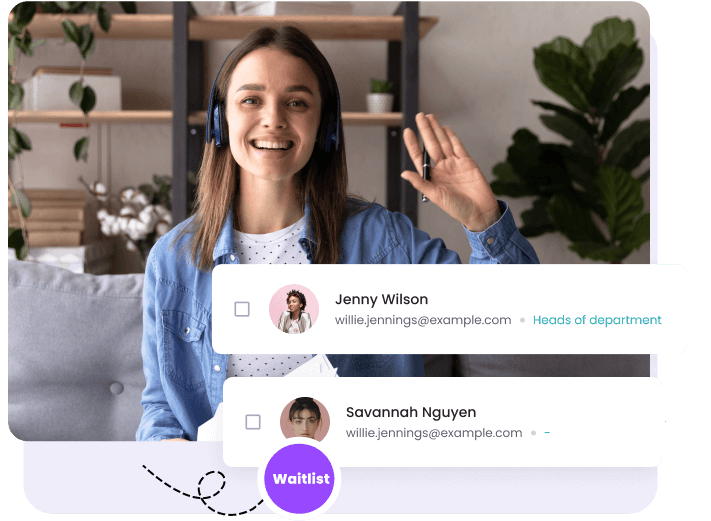 Collect contact information from interested people when your event sells out and then send invitations when spots open up.
Run virtual
business events
No need for third-party video platforms. Use our all-in-one video hosting platform. Boost engagement with live chat, polls, breakout rooms and HD quality streaming. Compatible with all devices and operating systems, including Mac, windows, Android and iOS.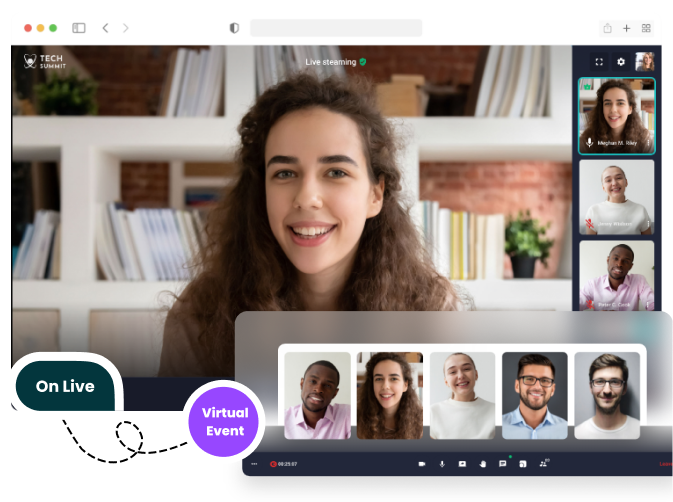 Create, manage and promote your business seminars, conferences and events