EventBookings makes it very easy to manage online registration and ticketing for business events, like conference or workshop. From registration and participation fee collection to smooth tracking of attendee seats, EventBookings has all the options to help you arrange any type of conference successfully. Create your event page, send the link to potential guests and let the system do the rest! Conferences have various factors that you need to get right and various details that you need to collect from your attendees prior to the event. With EventBookings' drag and drop system, you can add as many fields and/or checkboxes as necessary to get the information you need when attendees are booking their tickets. With a dynamic seat allocation feature, you can create a visual representation of the venue and seating arrangement for any sized conference event. You can also set up different ticket classes for different kinds of guests or attendees. For instance, media members, multi-day, single-day, VIP, etc.
The feature-rich online ticketing platform of EventBookings can be used to manage business events
like:
Corporate (large) business conference
Small business conference
Corporate seminar
Business forum
Business leaders' workshop
Robotics workshop
Digital Summit
Programming workshop
Mid-market meet up
Technology conference
Government conference
Annual General Meeting (AGM)
Social development seminars
Day-long workshop
Advertising and marketing conference
Workshop on healthcare
And many more…
Found your event here?
Try EventBookings Now!
The sample step-by-step process explained below will guide you towards making your own conference event page in just a few clicks.
Setting up online registration and ticketing for conferences
You can customise your event with essential features like adding promotional offers, restricting attendee number, setting up different types and layers of tickets. Let's take a look at how the event, The Accelerate Digital Summit, was created using EventBookings.
Set Event Preferences
After creating the event from the dashboard, the first step is to set the basic preferences. The organisers of this event decided to define different ticket types and a customised seat-plan. They did not allow any discount on early ticket purchases. Moreover, they restricted the total number of tickets and the number of tickets allocated for each attendee. These basic preferences were set up in just a few clicks, as shown in the screenshot.
Customise Tickets and Pricing
The price and ticketing options were set up at the next step. There were two ticket types (Payable and Free), assigned among three ticket levels (General, VIP, Speaker). The base price was set to be $50 for General attendees and $80 for the VIPs. The Speakers would attend the conference for free, essentially registering for the event. There were restrictions on the total number of attendees for each level (as the seating was limited), and also only one ticket was allowed for per registered attendee.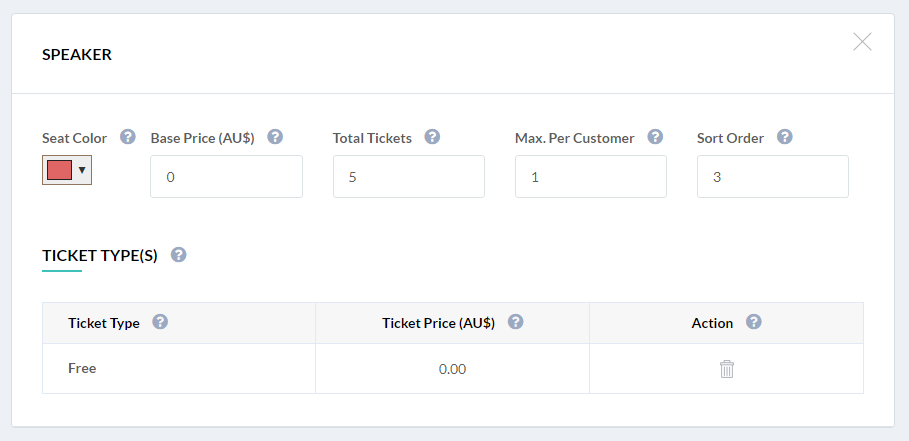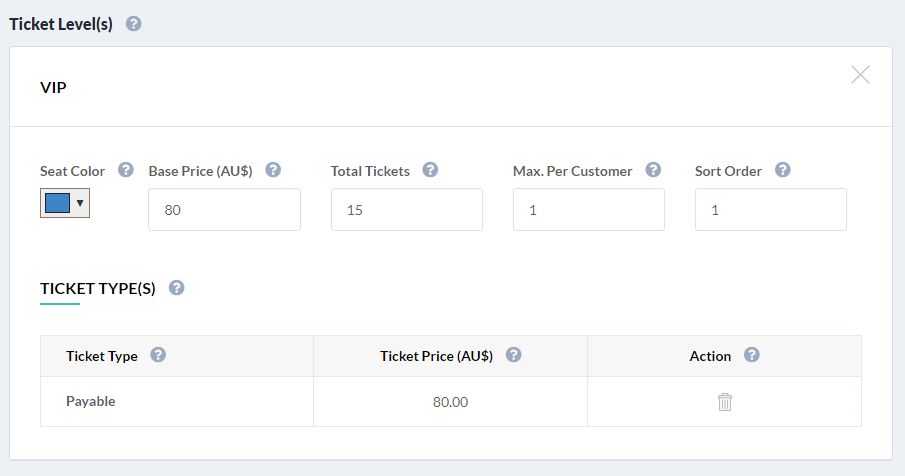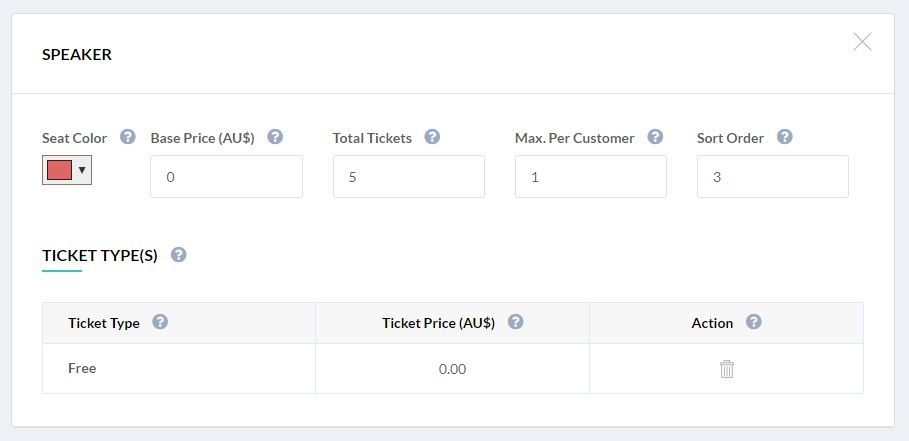 Enter Your Event Details
Next comes the Event Details page. Here the event name, date, time, description, location and other event information were added. Also, they uploaded a beautiful banner image for the event page, including a related thumbnail image. Note that, we always recommend uploading high quality images (with bigger resolution) for your customised event page.
It is very important to write proper description of your business event, with detail information of event agenda, slogan, speakers, objectives, etc. Like in the use case we're following, the event organisers put a slogan for the conference, along with topics and speaker details. Another important information you must put, is your event location map.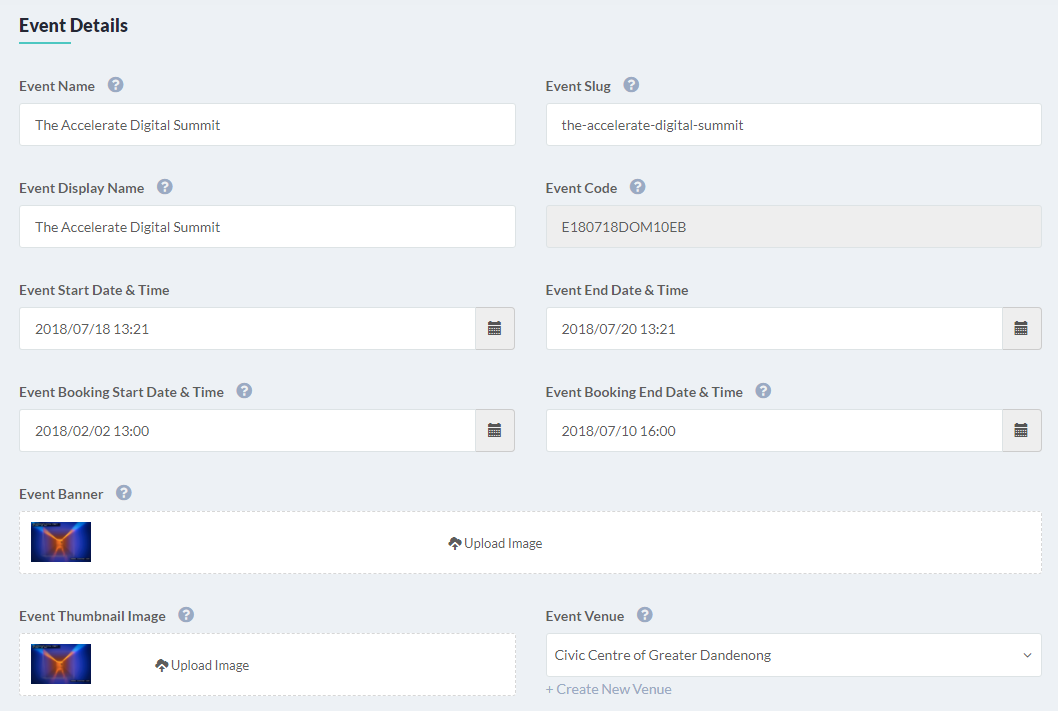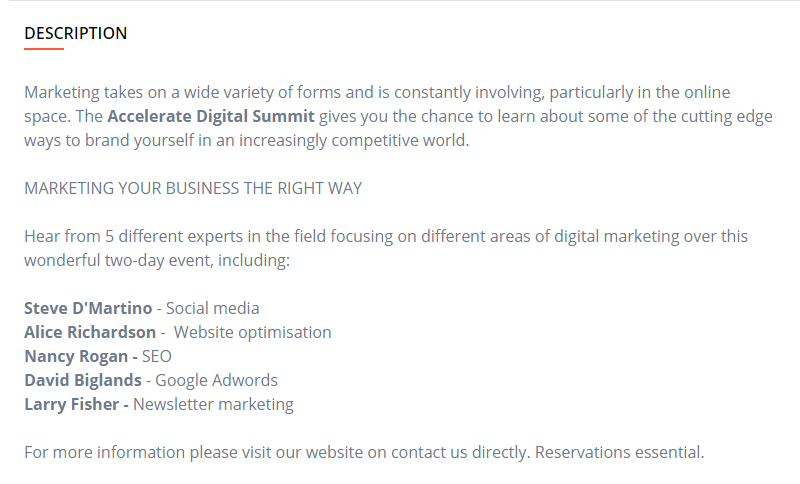 Configure your Seating Arrangement
In the seating arrangement section, the conference organisers had the option to create a virtual representation of their seating arrangements. There were 5 round tables with 12 chairs for each one. Each table would have a guest speaker, 3 VIPs, and 8 General attendees. The seat plan generator of event bookings represented this in a very convenient way.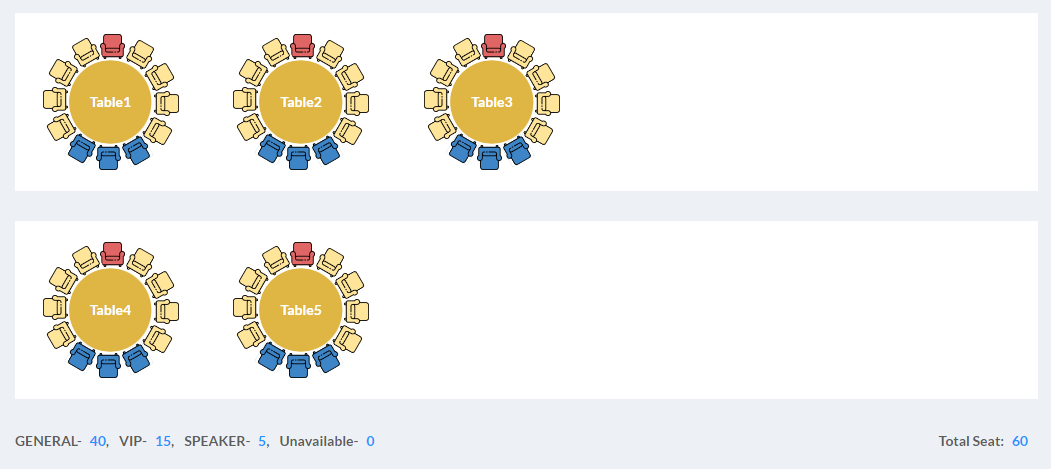 Additional Setting
The event settings page could have been used to ask specific questions to the attendees. Apparently, this step was not necessary for the conference organisers.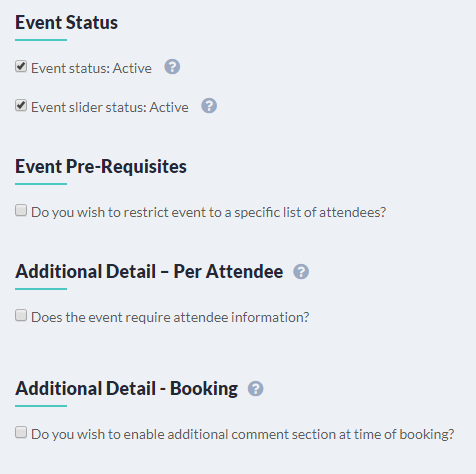 So, these were the steps that the event organiser followed to set up the event page for 'The Accelerate Digital Summit'. We hope you have found this test case to be a useful example for setting up your own business conference. In any instance, don't hesitate to contact our team if you have trouble setting up concert events using EventBookings.