Finally an All-in-One System that Just Works
Even if you've never hosted an online event before, or have no idea how to sell tickets for your events, EventBookings will make your event experience simple, elegant and hassle-free. Let us show you how.

Host Profitable Online Events in 3 Easy Steps


Just signup and create your online event with a few clicks using EventBookings easy-to-use system! Trust us, it is easy.


Sell Tickets And
Get Paid
EventBookings make it easy for you to share your events. We've equipped your event page with all the modern conversion-friendly features so that you can sell your tickets and get paid fast.


Finally, Host your Event
Right Here!
Now comes the big day. At the day of the event, simply login to EventBookings and start and manage your event.
It is indeed that simple. No third-party tool or technology required.
Offer Your Audience with a Unique Event Experience
Free yourself from spending valuable time and money on multiple tools like Zoom and EventBrite. EventBookings lets
your audience buy their tickets and join the events from EventBooking's integrated interface.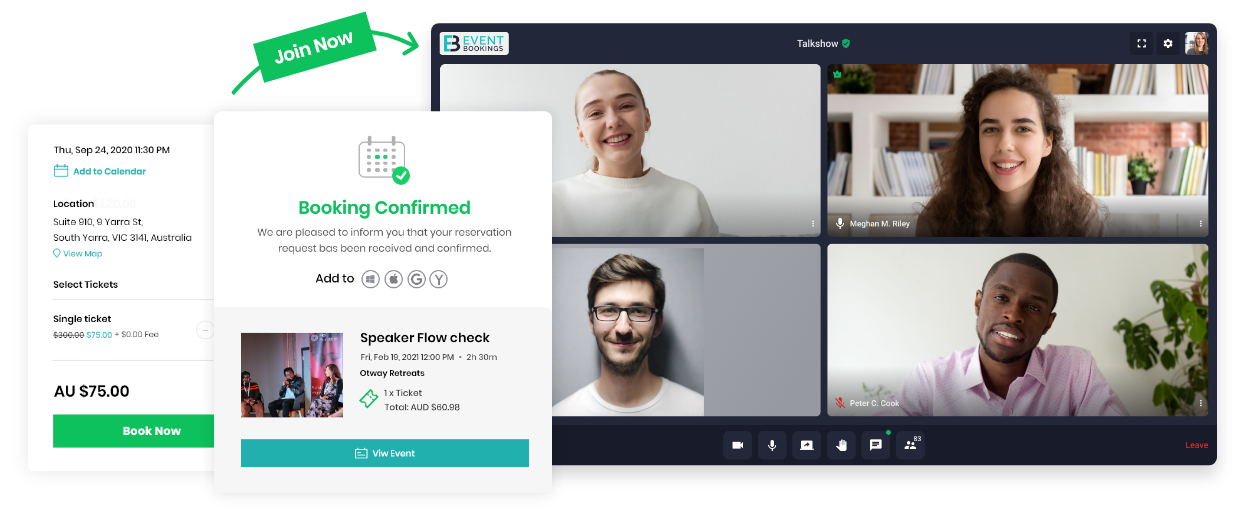 Switch to EventBookings and your event attendees
will love the convenience
Eventbookings Crushes The Competition
EventBooking offers a host of features for venue and online event organisers, making EventBookings the #1 choice.
Switch to EventBookings and Avoid Paying Too Much Fees
EventBookings fees are considerably less than any other providers. Don't pay 10 - 15% of your revenue. With EventBookinks you are paying only 50 cents and
2.5% (for venue event), or 3.5% (for online event) of the ticket price as your fees. That is all. There is no other hidden merchant fees for you to pay.
Average Entry Fee
$100.00
See how EventBookings compares to the others
VS EventBrite Pro
Savings per year
(excluding ZOOM fee)
VS Hoping Starter
Savings per year
VS Run The World Pro
Savings per year
We are Always Here to Help
Still not convinced that you can do this all on your own using EventsBooking's super-easy platform? EventBookings offers onboarding coach who will assist you in becoming an expert in no time. Your dedicated onboarding coach will provide you with all the required assistance so that you can nicely settle in.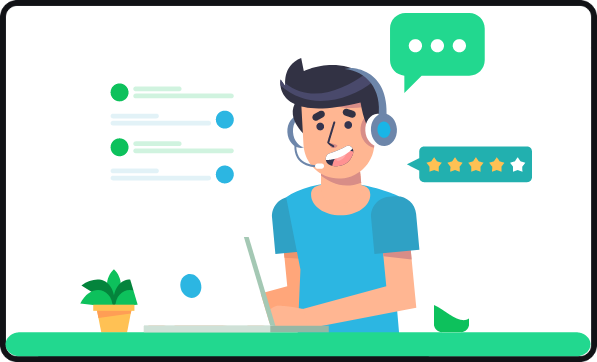 Signup today and Get Access to Your Dedicated Onboarding
Coach at no Extra Cost
Transforming Thousands of Event Hosts Just Like You
Be part of a winning team. We are continuously thriving to bring the best to our customers. Be that a new product feature, help in setting up your events or event supporting your customers so that they can easily buy tickets and participate your events. Here is what some of the clients have to say.
User friendly and with all the features we need, our last event using this was just so much easier to administer!

Excellent Product. Communicating better with our customers and product launches. User friendly and affordable for a first time user.

Excellent application. Highly recommended for event organisers.

Fantastic customer service. I called and talked to real people who was patient and friendly.

Excellent ticketing system and customer service. Eventbookings met my expectations and I found everything I needed.

A cheap and excellent alternative to Eventbrite
Online Marketing Executive

8731+

events created by thousands of organisations around the globe
Are You Ready for the Transformation?
Finally, All Features Under One Platform
Host Beautiful Online and Venue Events with EventBookings
Organise venue events and host online events with unlimited possibilities. Build a unique event experience for you and your attendees.
Host Beautiful Online and Venue Events with EventBookings
Organise venue events and host online events with unlimited possibilities. Build a unique event experience for you and your attendees.

Venue Events
Create outstanding event page for your venue events, attract attendees and sell more tickets.

Webinar
Webinars tend to be one-way events. EventBookings helps to make them more engaging.

Training & Workshop
Create and host profitable workshops and training sessions online, sell tickets and earn money.

Online Class
Try our e-learning template to create a fantastic e-learning event page and drive engagement.

Talk Show
Use our intuitive built-in event template to create and host an engaging Talk Show.
Stop! You Could be Losing Client. Is Your Current
Platform Hassle-Free?
You can create events in EventBrite (or similar tools), your customers have to use EventBrite to purchase their tickets, but they have to use Zoom to join the event on the event's day. But the problem does not stop there. How do you collect the performance of your outreach… how about the attendee feedback… how do you collect all the valuable data to drive analytics that will give you the visibility and vital insights which are the must-have for your growth?
With EventBookings, you will be creating your events, setting your ticket price, promoting your events and finally hosting your event using EventBooking's integrated features! All your data in one platform means you have more significant
insights and control of your events!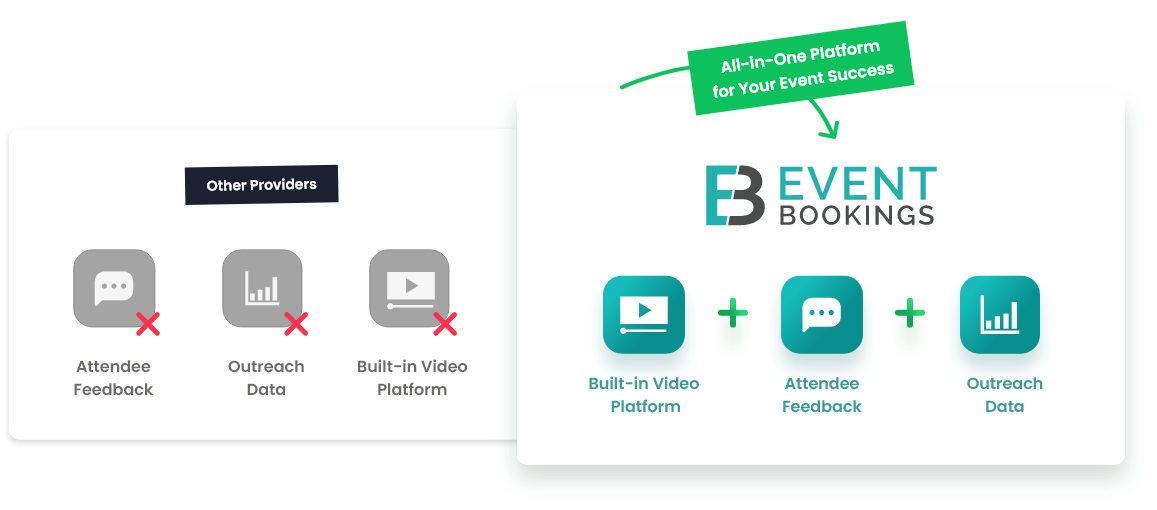 Get the Premium Plan for Free!
Free plans are always free. As a limited time and exclusive offer, signup using this form to get your premium plan for absolutely free for the first month. After the first month, you can renew your plan or it will automatically switch to a free plan. There is no contract or obligation. You can downgrade or upgrade your plan anytime you like.
Frequently Asked Questions
Insights To Make Your Virtual Events Great
Level Up Your Next Virtual Event with EventBookings