From setting a budget to booking your artists, selecting your venue to promoting your event, organising a music concert requires a lot of planning. And, one of the significant concerns that come in this planning process is how to sell tickets for your next music concert in a guaranteed way.
According to Statista's event ticket sale report, the Music Events segment is expected to hit US$ 20.92bn in 2022, and by 2027, the revenue is expected to reach US$ 31.78bn. Hence, the possibilities are endless in selling tickets online. All one requires to do is implement the right strategies.
Now whether you are wondering how to start, where to promote, or what strategies to follow, the following guide has you covered.
So, let's break down exactly how to sell more concert tickets online.
Hacks to drive ticket sales online:
Get started by checking out the following hacks that can drive your concert ticket sales.
1. Get creative to set the ticket price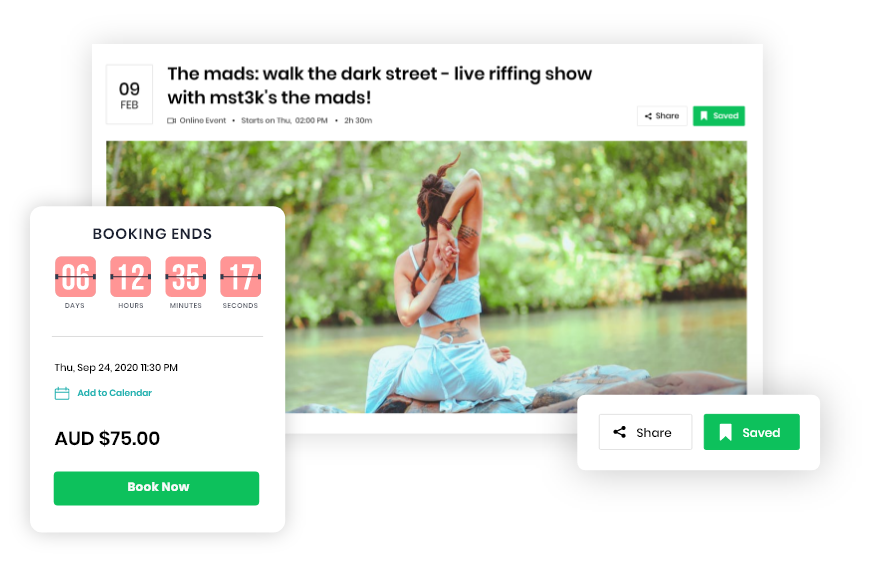 Establish a pricing strategy and make sure you set the ideal ticket price. The best way to set the right price is to look at the competition and try to figure out what they are charging. You need to obtain a balance between giving your customers the best deal but also keeping your competition in check. Another thing you should take into account is what your target market is. You need to find the correct price to attract this particular type of customer. It is also essential to consider the popularity of the event, the number of tickets available, demand for tickets and ticket quantity.
2. Offer early bird ticketing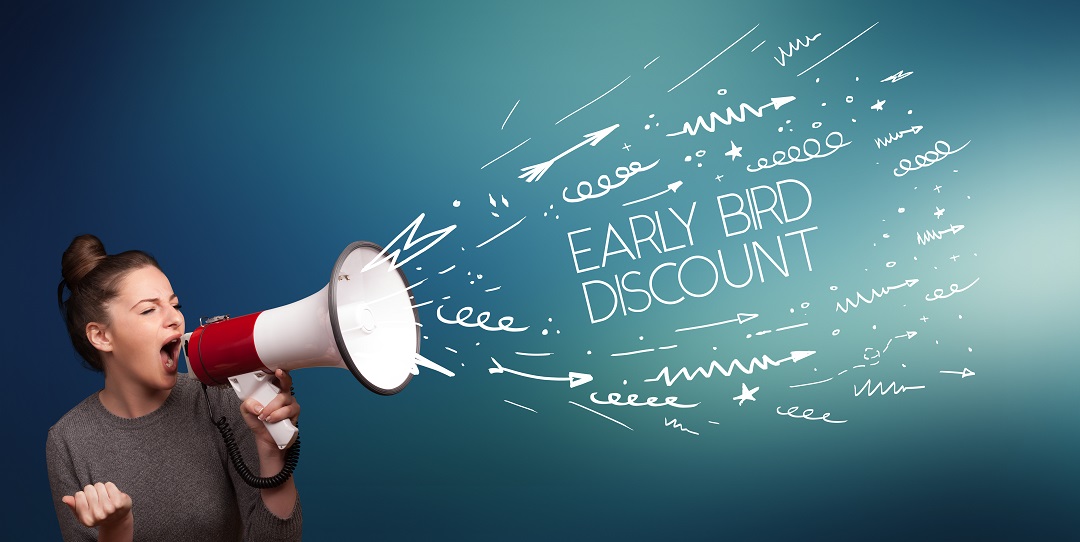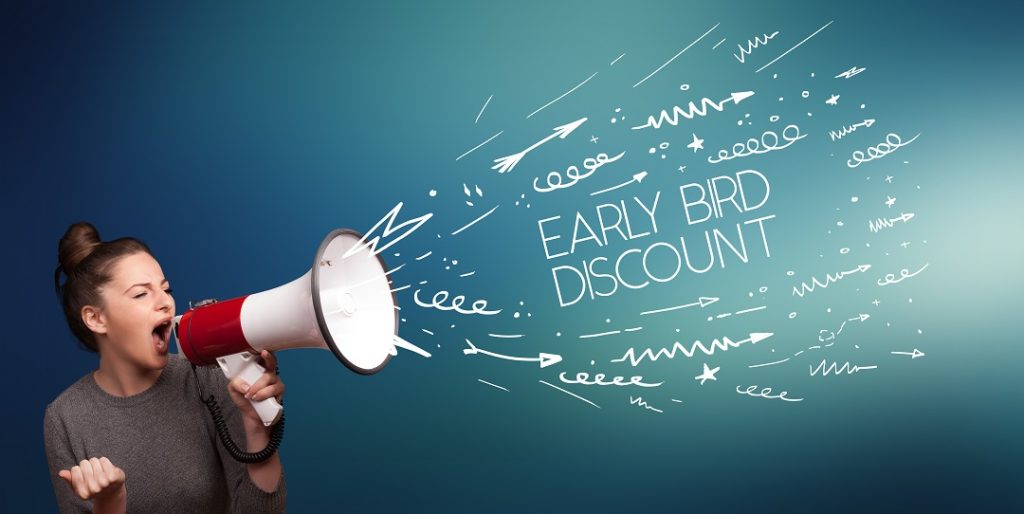 People love discounts, so you should make sure that you give them discounts. And the best way to do so is to offer early bird ticketing. Early bird ticketing means offering tickets at a discounted price or by offering freebies. Early bird ticketing is a great way to sell tickets online and generate more revenue. And the best time to provide early bird ticketing is at the beginning of the show. It is a great way to draw people in to buy tickets and also helps to spread the word about your event. Also, since early bird discounts are available for a limited time and a limited number of people, it creates a sense of urgency.
3. Use multi-level ticketing
It is important to create different tiers for your ticket prices. Use a variety of different ticket types to suit your audience and their needs. For example, you might offer a full-price ticket, a discounted ticket, or even a free ticket. This way, you can reward your loyal customers and make it easier for them to get tickets. When organising a concert, you can charge more for premium seats. You can also give a discount on the tickets for people who come back. You can use this method to ensure that your event gets a lot of attention. Also, you can offer group ticketing as people enjoy coming to concerts in groups.
4. Introduce mobile ticketing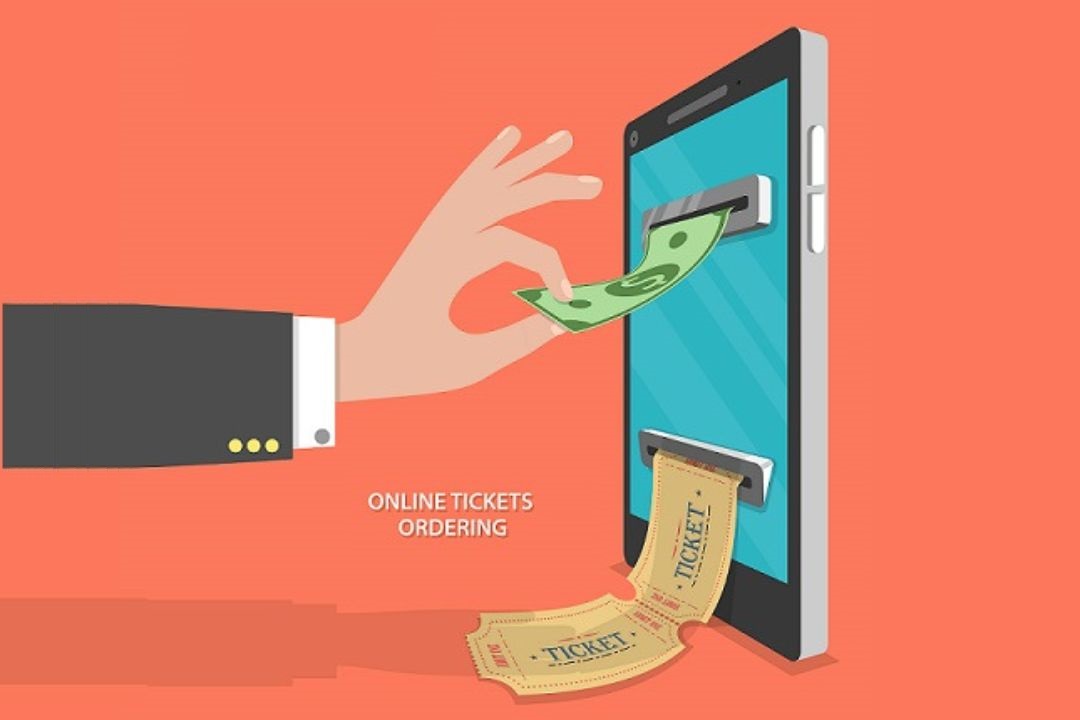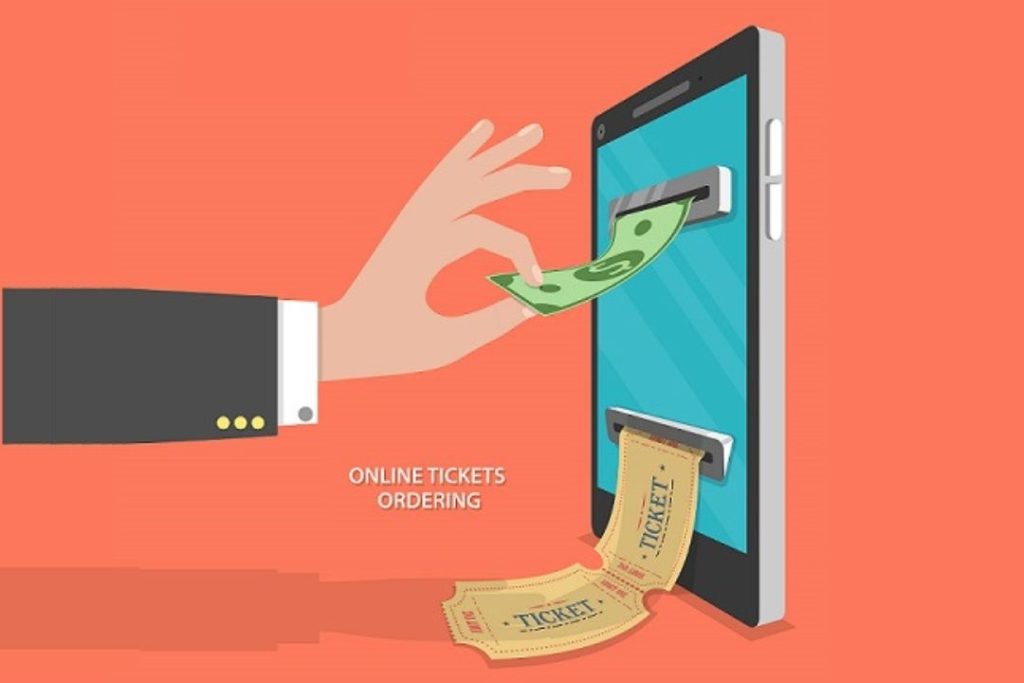 If you are planning to sell online tickets for a big music event, it can be very beneficial to have a mobile app allowing people to buy tickets from anywhere in the world. It is a very suitable solution for both buyers and sellers. Not just mobile ticketing will enable concert-goers to buy their tickets; it even allows check-in at the venue before the show avoiding complete manual gate processes. Also, through mobile ticketing, you can send out surveys to learn more about your attendees.
5. Partner with sponsors
From maximising sales numbers to building brand awareness, sponsorship opens up several opportunities for music events. You can use your sponsors strategically to reach your target customers. But reach out to the right sponsor that can offer everything you want out of sponsorship because they can make or break your event. Media coverage for your concert event, for example, you get the opportunity to reach viewers who might get interested in your event. So apply realistic thinking to your plan and get really clear about how your event will provide value to them.
6. Apply a unique promotional strategy
You can do this in different ways, including through social media, email marketing, and digital ads. They all have the same objective: to get more customers and increase revenue. One of the most important things about selling event tickets online is to have a strong social media presence. Social media platforms like Facebook, Twitter, LinkedIn, and Instagram, is a powerful tools for event promotion as you can generate traffic and build a community around your event while reaching millions of people at once. Or you can maintain email marketing by sending specific details to attendees as the event approaches or informing prospects about the discounts and offers.
7. Track visitor's behaviour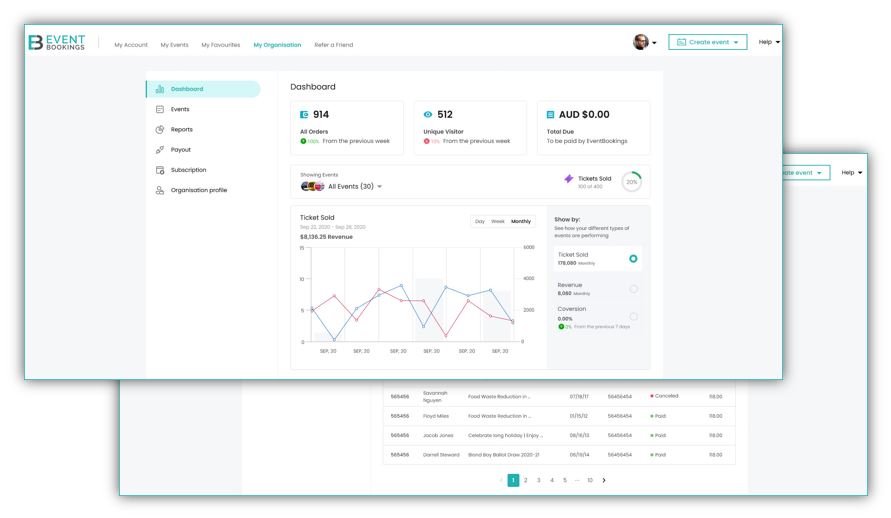 Always try to track your visitors who are visiting your event, your attendees who are purchasing your concert tickets and also the number of prospects who abandoned their carts on your ticket sales page without buying. So that you can detect which social media channels or marketing channels are sending you visitors and which promotional strategy is working well. And this will help you to make changes to your ticket-selling strategies. For instance, if you see that your Facebook campaign is driving more sales to your event than your other social media campaigns, then you should focus more on Facebook.
But first and foremost, choose an all-in-one event ticketing software
Now to apply all of these proven techniques to sell more tickets, first, you need to use a trusted event ticketing platform. An all-in-one event ticketing software will help you to: streamline ticket sales, track sales, manage event promotion and track event ROI while automating many of the things.
EventBookings is one such popular, efficient platform that offers an online ticketing system in Australia. The cloud-based ticketing platform allows organisers to keep track, sell more and more tickets and manage all the tickets effortlessly on one platform. So use this platform that can handle all your ticketing needs while you can focus on other concerns to plan your next music concert.
Check out this informative video to learn more about the features and benefits of this powerful event management platform: