Make it easy for your attendees to select seats
Want to allow your guests to choose their own seating at your event? No problem. Create a visual representation of your event space and let EventBookings handle seating allocation! It couldn't be easier for your customers, as they just need to click on their desired seat when selecting their tickets.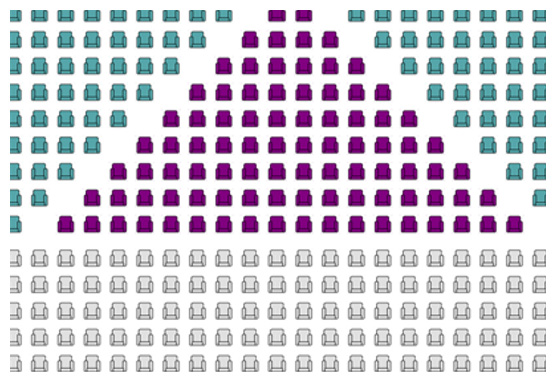 Design Your Space
Whether your guests are seated at tables or in an auditorium, you can easily create an interactive event seating plan, complete with ticket levels if you wish to set up VIP seats with different pricing.
Different Pricing For Different Seats?
No problem - you can colour code the higher level seats to make it clear to your customers where the more expensive seats are located. A visual representation of the seating arrangement provides your customers with a better idea of how they will experience the event.
EventBookings allows you to tweak and customise the seating chart in minutes with additional features like:
Reuse your seating plan for future events
Early bird discounts
Full refunds available
Set up as many ticket/pricing levels as required